19th century Georgia soda book to become treasured by collectors by Bill Baab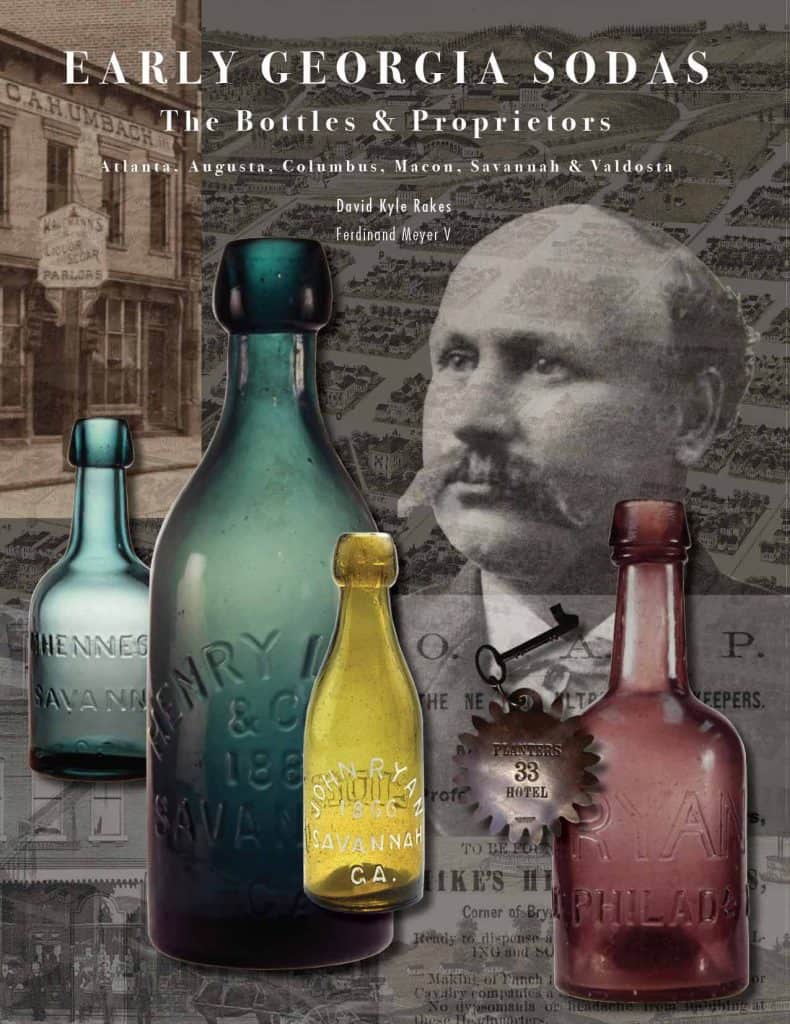 If there was such a degree as a doctorate in research, David Kyle Rakes would hold it. And, if such a degree in design existed, Ferdinand Meyer V would own it. The degrees may be mystical, but that pair has become a team and from that teamwork has evolved absolutely one of the best books sure to be treasured by collectors of Georgia's 19th-century soda bottles.
"Early Georgia Sodas – the Bottles and Proprietors – Atlanta, Augusta, Columbus, Macon, Savannah, and Valdosta," will become every collector's "go-to" source of up-to-date historical information on John Ryan, Edward Sheehan, and many other bottlers of the soft drinks called sodas.
Rakes, a resident of Belleview in Central Florida, is a master researcher who has traced the history of each bottler from birth to marriage to death. Those backgrounds generally have not been readily known to collectors. Meyer and his wife, Elizabeth, live in Houston, Texas, and are FOHBC Board Members.
Complementing the book's text are enlarged color photos of each soda bottle, many taken by Mike Newman, of Martinez, Georgia, who has become an expert in the proper use of digital cameras. He also is a longtime collector of antique bottles. The book is available on 13 October 2021.
Contact David Kyle Rakes to order a copy, barakes123@gmail.com