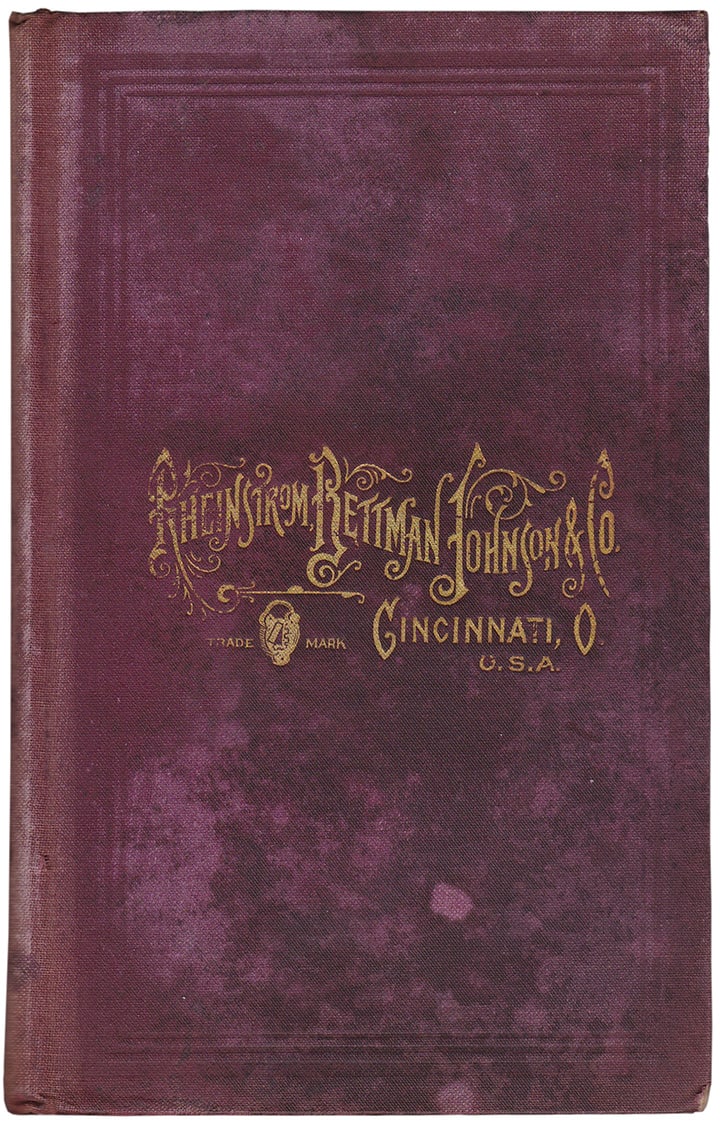 Looking at Bitters in the Rheinstrom, Bettman, Johnson & Co. Presentation Book
Cincinnati, Ohio
08 May 2019

As some of you may know, I been working with Bill Ham in getting the Bitters Bottles Supplement 2 book ready for publication. This includes reviewing and cross-referencing material from the great ephemera collections of Joe Gourd and Ben Swanson, among others. In one of the Ben Swanson files were pictures of this great Rheinstrom, Bettman, Johnson & Co. catalogue which contained illustrations of all their products. I included the spread pages below plus clipped bottles that have been enlarged. Very impressive layout and illustrations.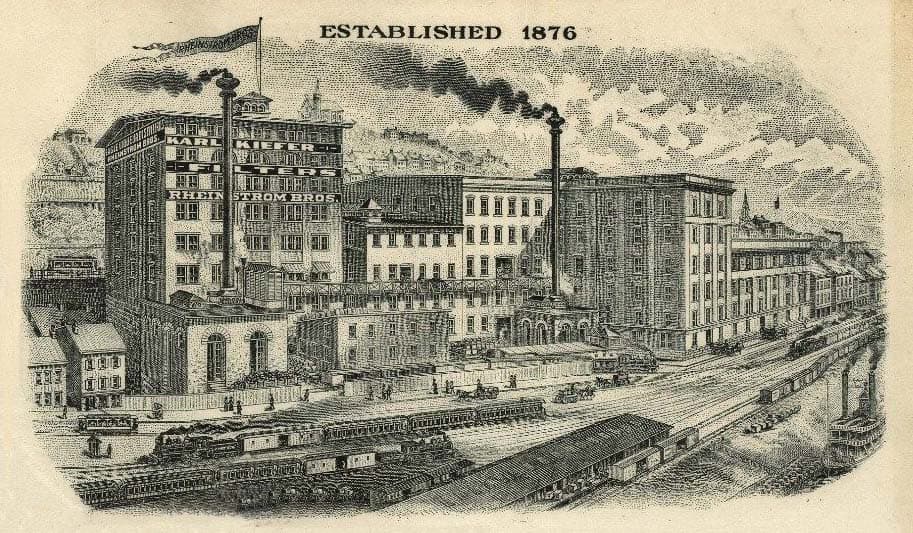 Sigmund Rheinstrom came to Cincinnati in 1875 from Germany. He and his brothers formed the Rheinstrom Brothers Company, distillers and manufacturers, and later he organized the firm Rheinstrom, Bettman. & Johnson, distillers. This was also the commercial arm of the business.
Rheinstrom, Bettman, Johnson & Co. were located in Cincinnati and were addressed at 310 E 9th in 1898 and 906-910 Sycamore from 1899 to 1908. The partnership dissolved by mutual consent on June 21, 1905 when Sigmund Rheinstrom retired. The other partners were Morris L. Bettman, Samuel J. Johnson and Jacob Rheinstrom.
Most of their bitters seemed to be generic or made in-house. They used popular bitters names like Boonekamp, Angostura and Stoughton and put their labels and trademark on bottles that were similar to the related established brands. You see this with their Cincinnati Stomach Bitters which was piggy-backing on Hostetter's Stomach Bitters. Another example is their Ohio Valley Wild Cherry Bitters which was aping Dr. Harter's Wild Cherry Bitters.
Read: Cincinnati's Rheinstrom Bros.— A Blizzard of Brands
The new listing for the forthcoming Bitters Bottles Supplement 2:
R 48 RHEINSTROM, BETTMAN, JOHNSON & CO., Cincinnati, Ohio. Product Presentation Book. Contains full-page color illustrations for Superior Celery Bitters, Superior Stoughton Bitters, Cocktail Bitters, Cincinnati Stomach Bitters, Celery Bitters, H. Schroeder's Cocktail Bitters, Boonekamp Bitters, Angostura Tonic Bitters, Ohio Valley Wild Cherry Bitters and Indian River Blood Orange Aromatic Bitters. Rheinstrom, Bettman, Johnson bitters seemed to be generic or made in-house. They used popular bitters names like Boonekamp, Angostura and Stoughton and put their labels and trademark on bottles that were similar to the related established brands.
Rheinstrom, Bettman, Johnson & Co. Cincinnati, Ohio 1899 to 1908. Sigmund Rheinstrom, Morris L. Bettman, Samuel J. Johnson and Jacob Rheinstrom.
Also see Bitters Bottles R 48 RHEINSTROM STOMACH BITTERS
---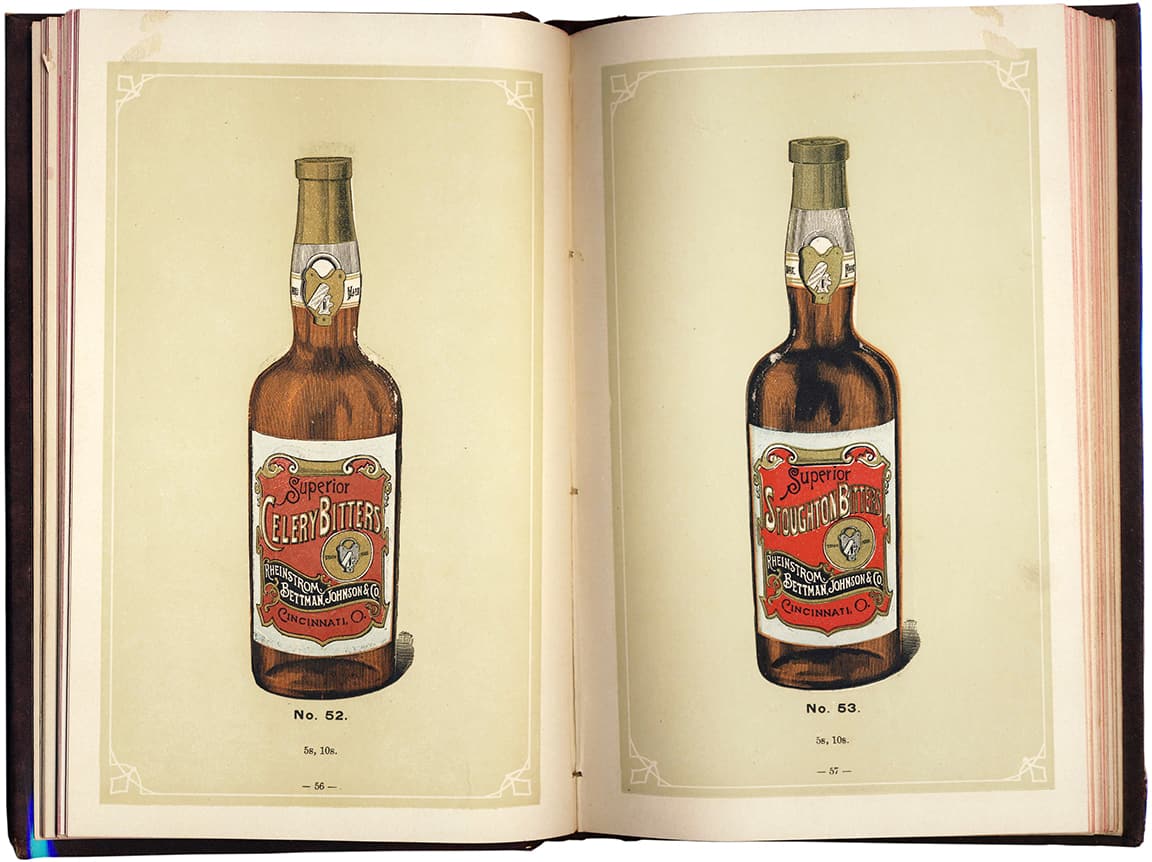 SUPERIOR CELERY BITTERS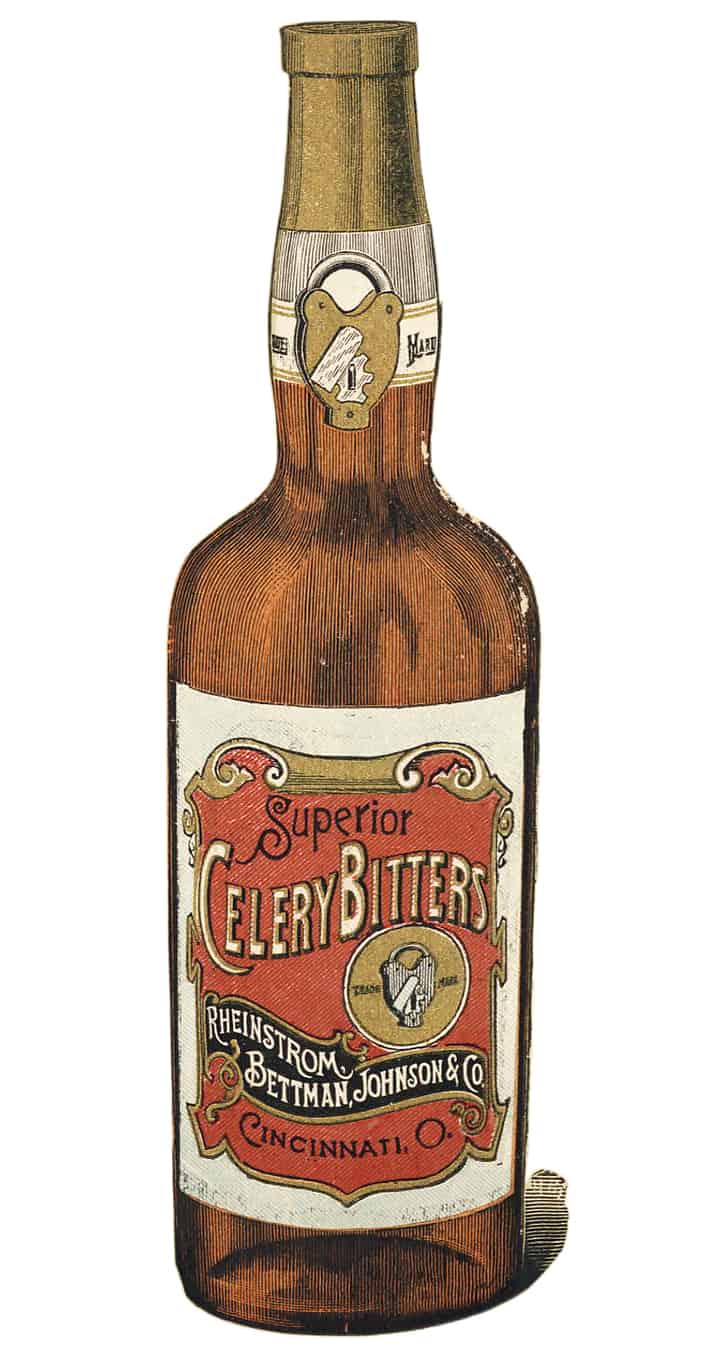 SUPERIOR STOUGHTON BITTERS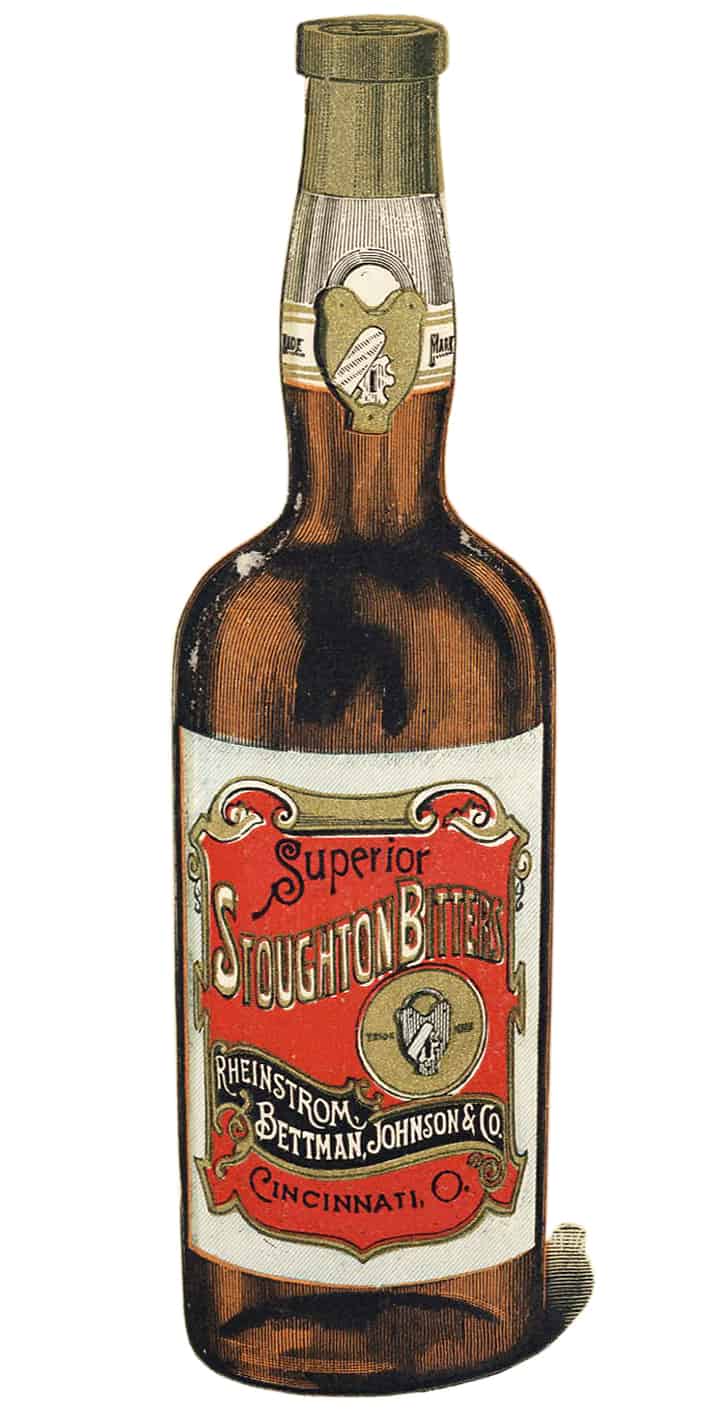 ---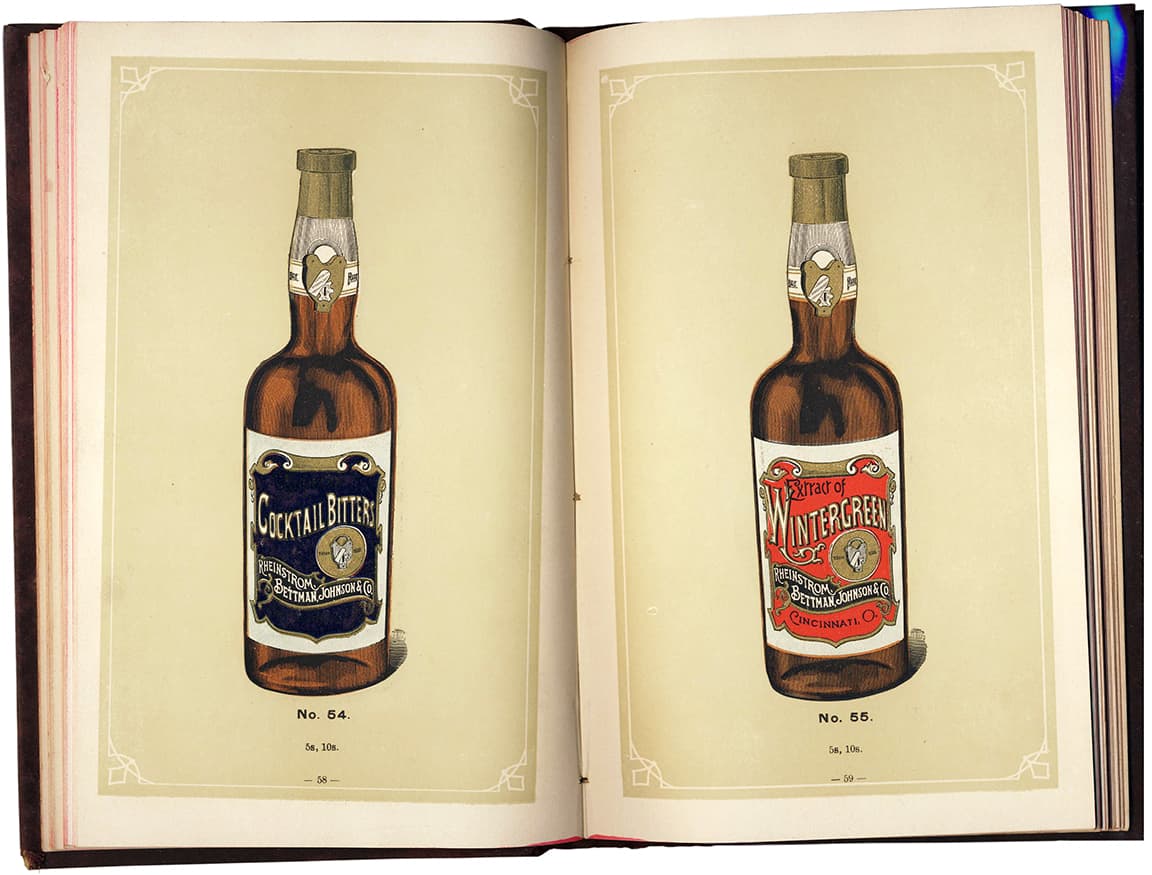 COCKTAIL BITTERS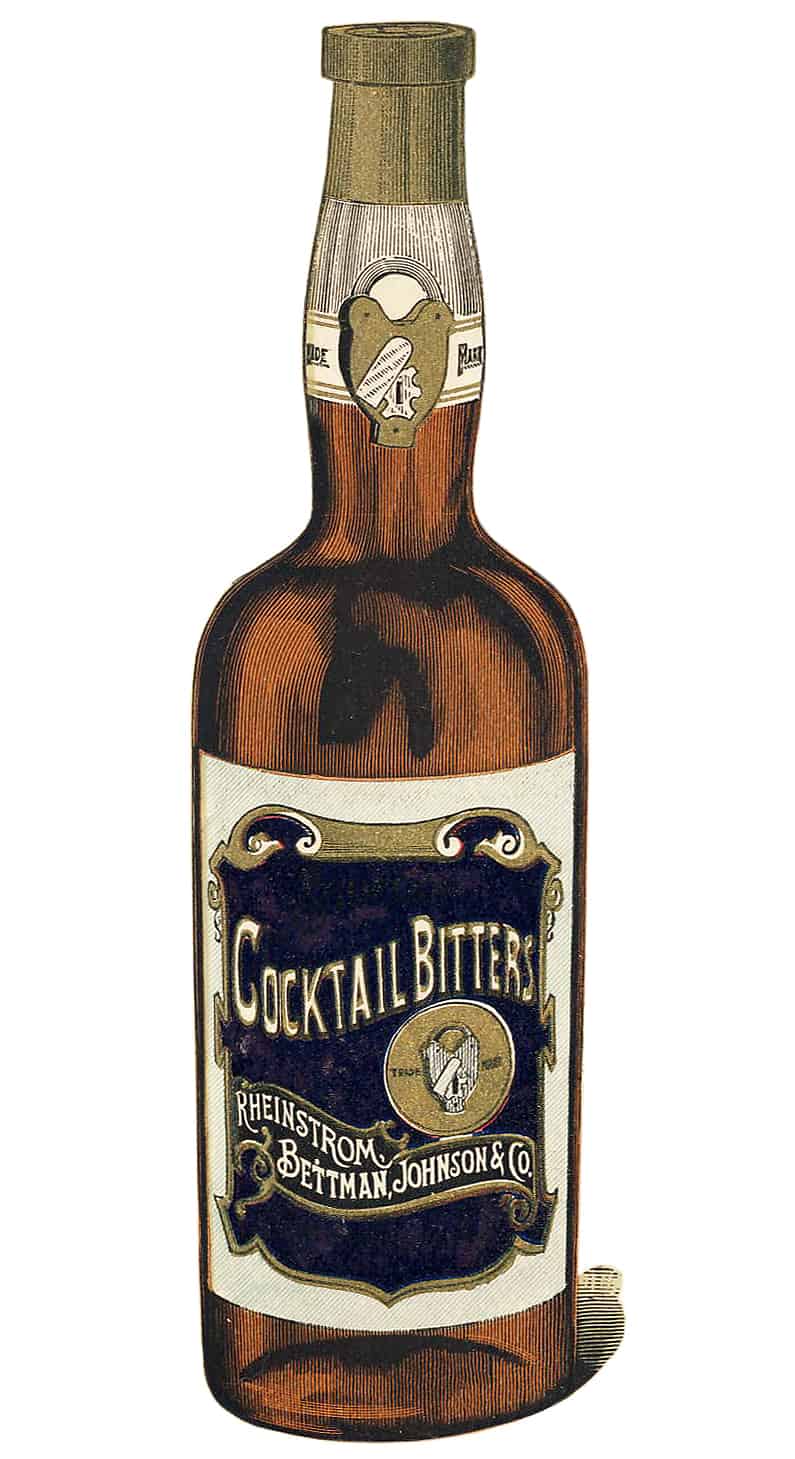 ---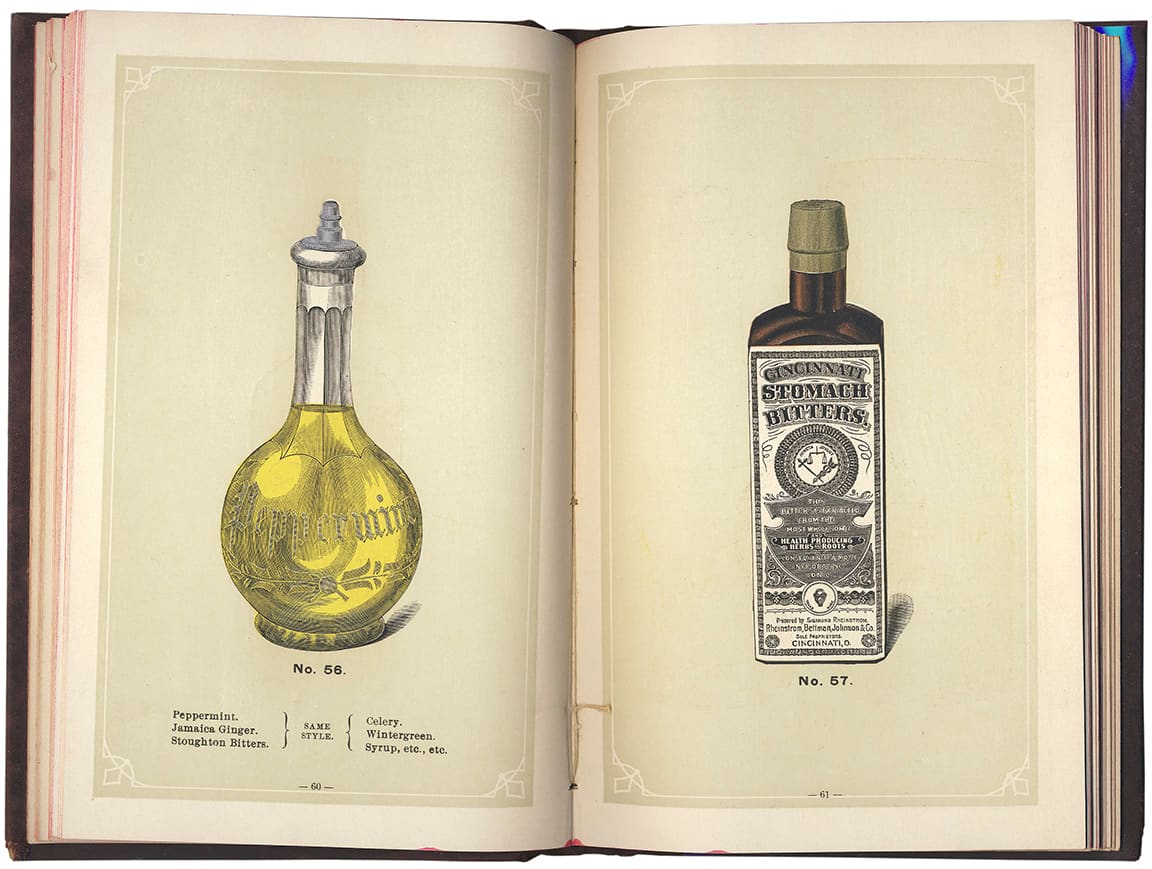 CINCINNATI STOMACH BITTERS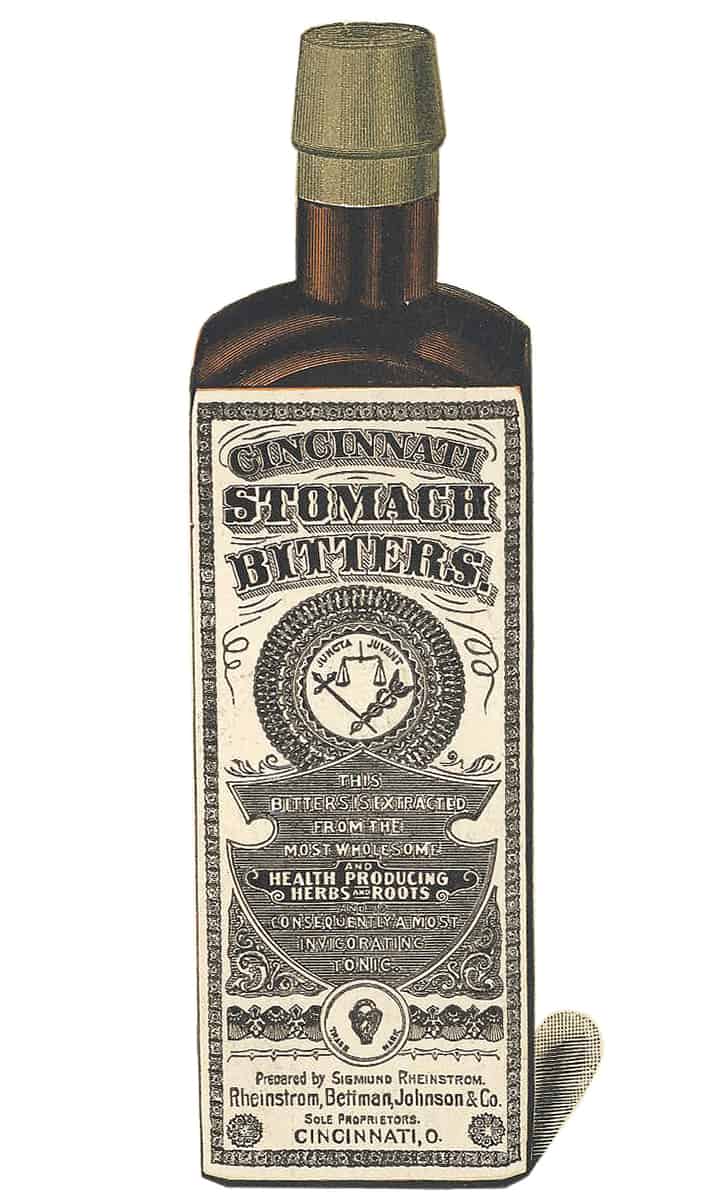 ---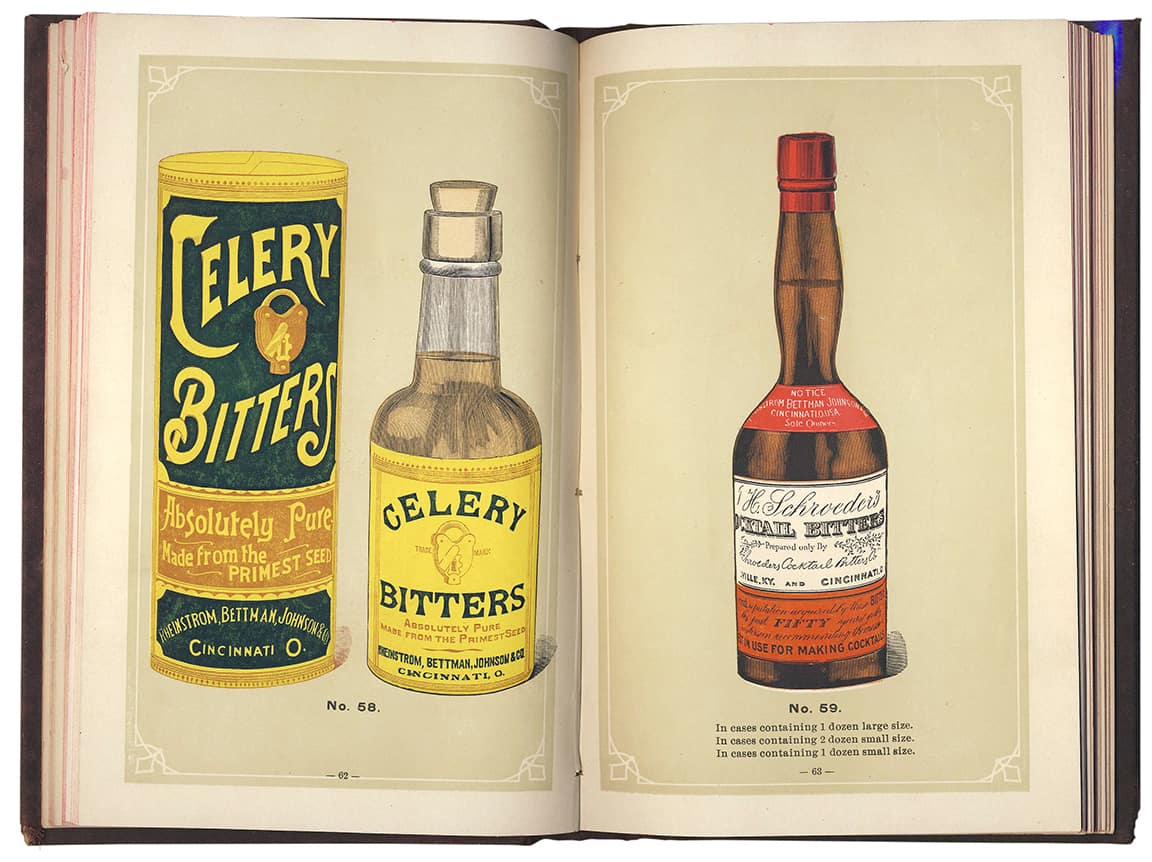 CELERY BITTERS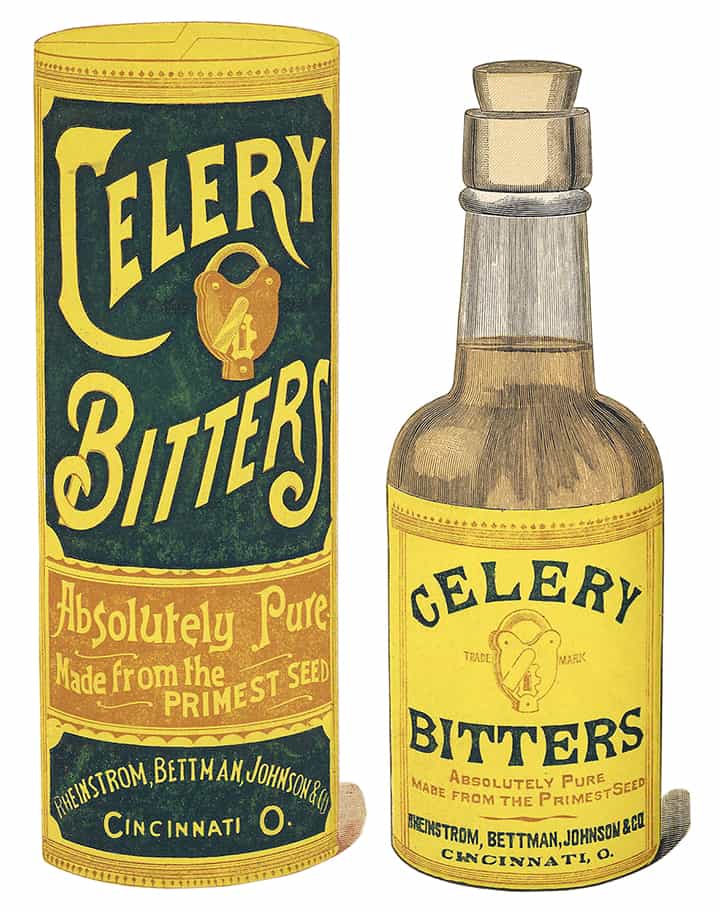 H. SCHROEDER'S COCKTAIL BITTERS
Repackaging the Louisville, Kentucky Brand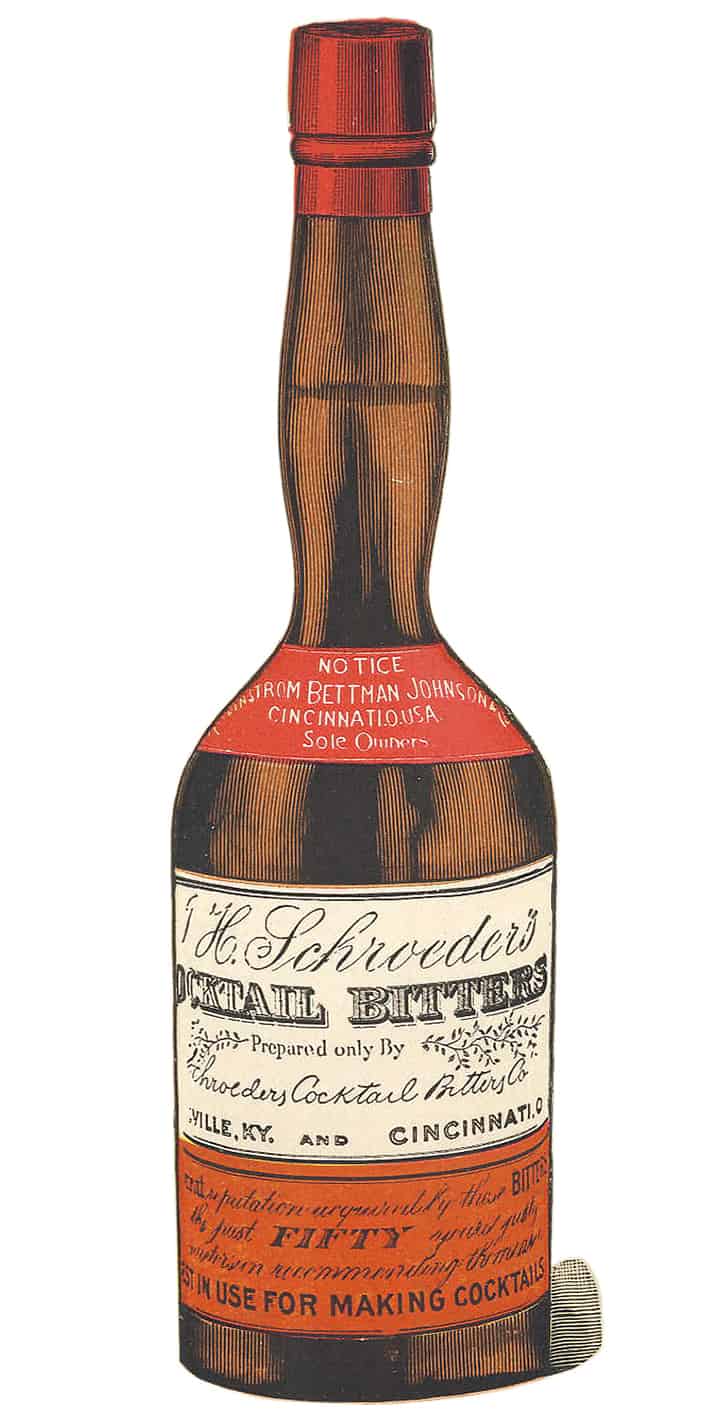 ---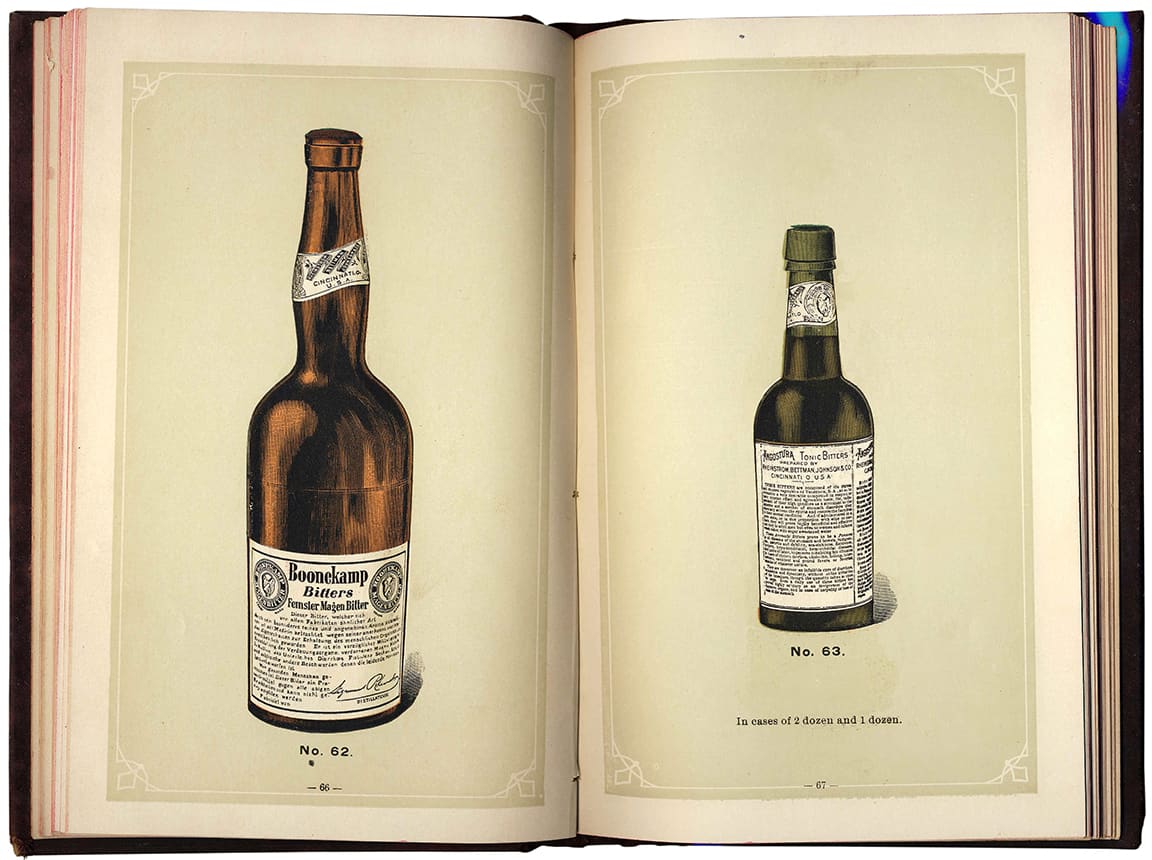 BOONEKAMP BITTERS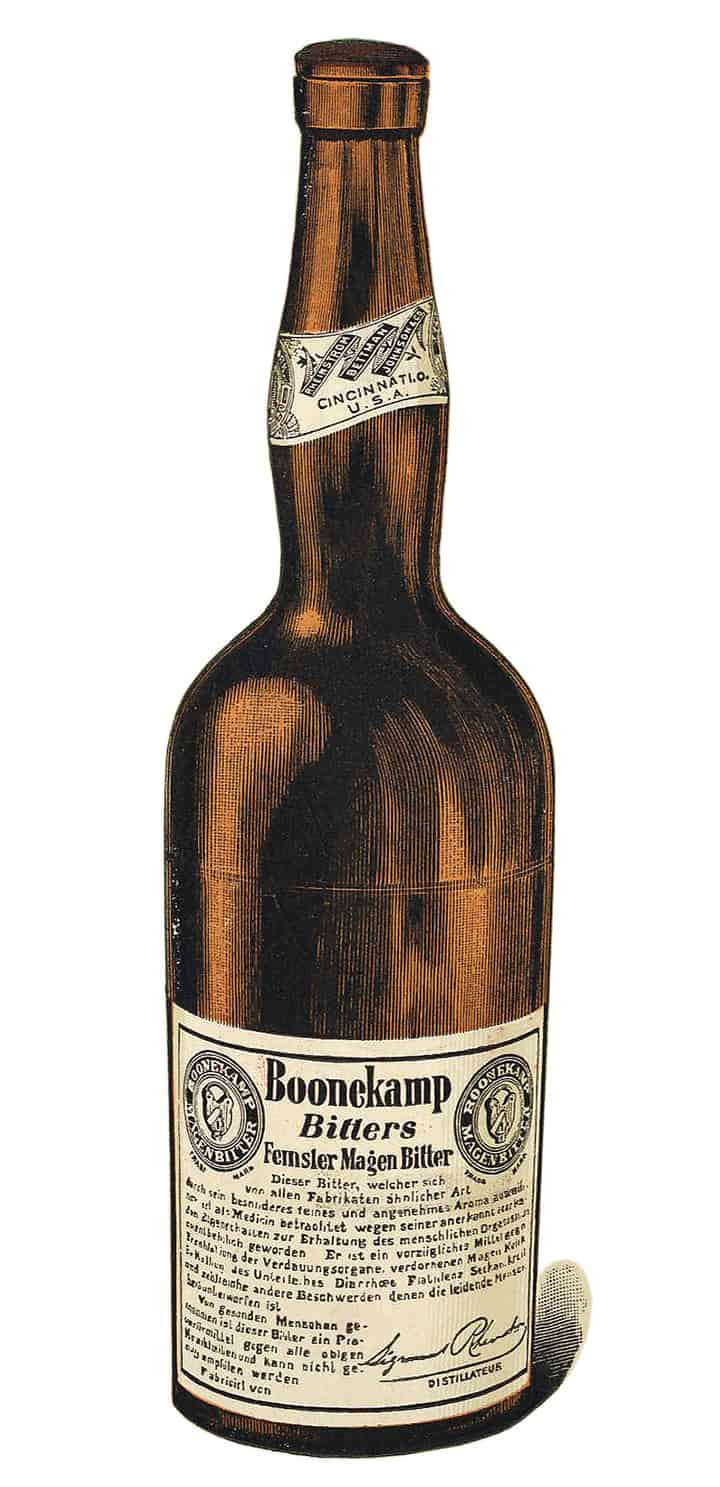 ANGOSTURA TONIC BITTERS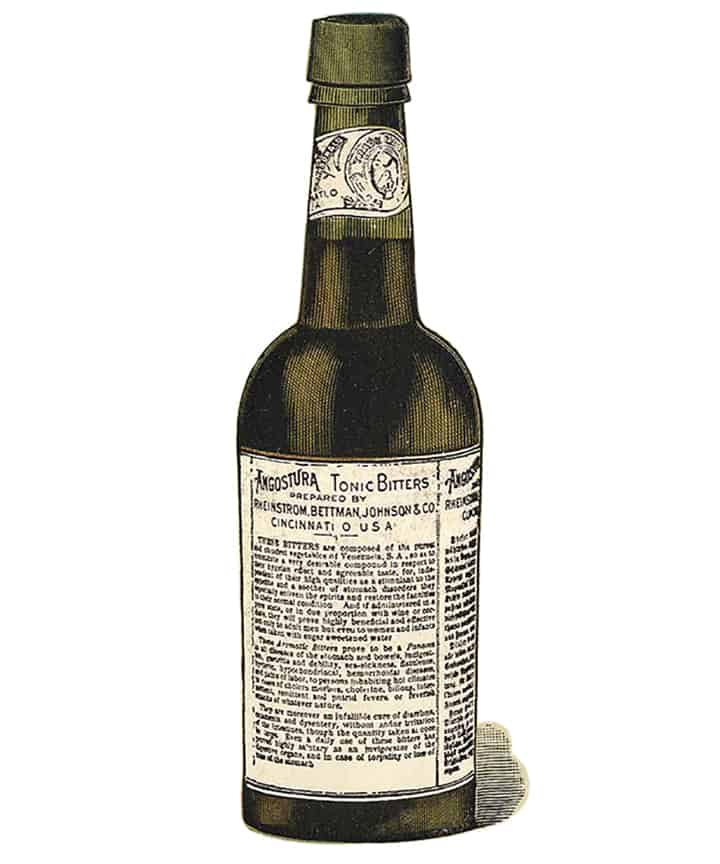 ---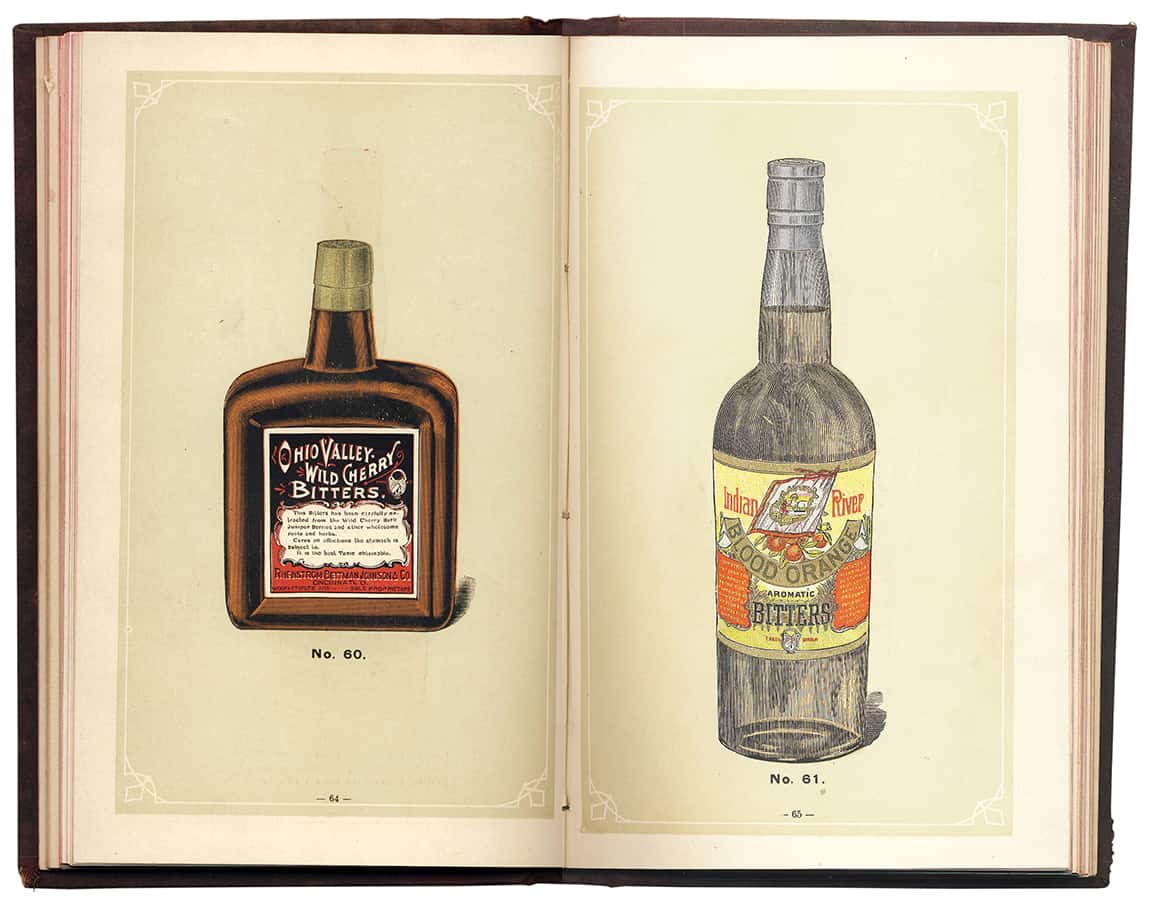 OHIO VALLEY WILD CHERRY BITTERS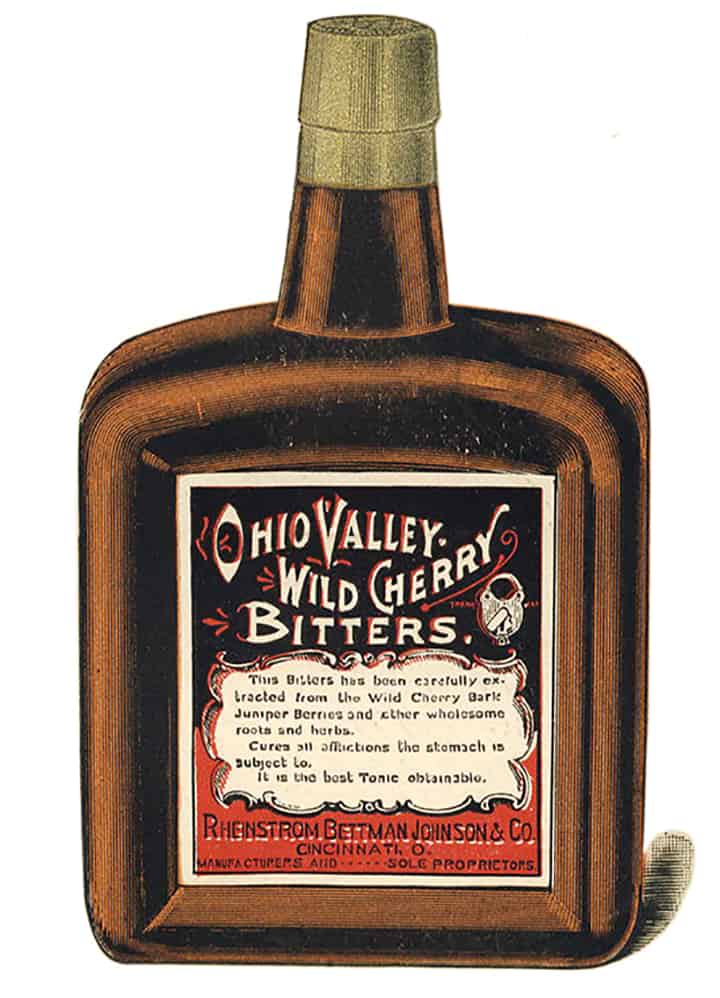 INDIAN RIVER BLOOD ORANGE  AROMATIC BITTERS