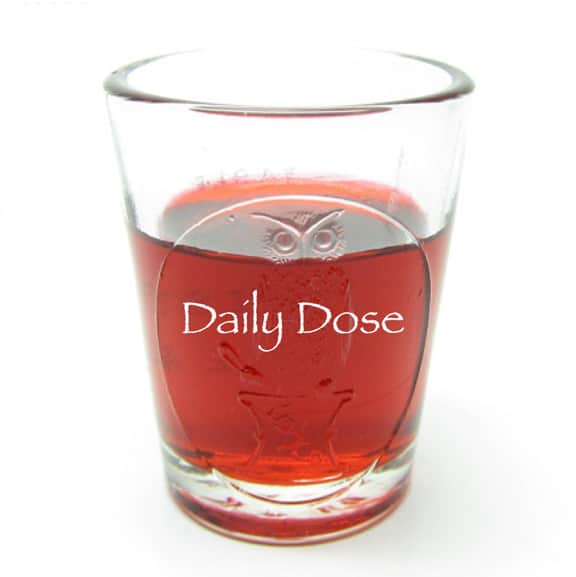 November & December 

|

2019
See Daily Dose January – April 2019
08 December 2019 | Sunday
Four different Hostetter's Celebrated Stomach Bitters labels, ever so 'slightly' different. A super nice grouping.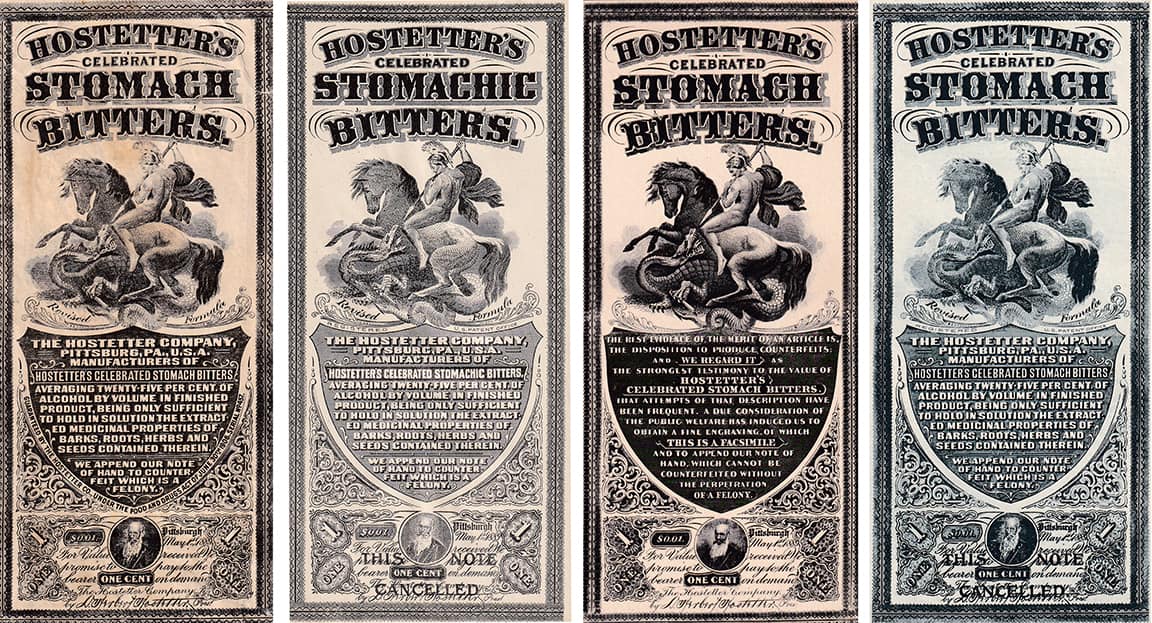 25 November 2019 | Monday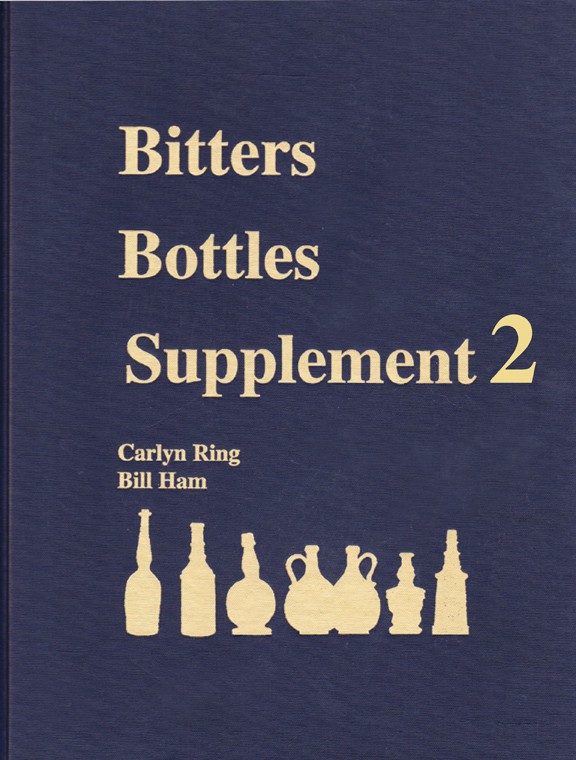 Bitters Bottles Supplement 2 (BBs2) is progressing daily with a Bill Ham book signing event and sale scheduled for the Reno 2020 Antique Bottle Convention. Since March, I have been putting on average, 5 hours a day into the book. The Index is totally being redone. This is a great tool. I'm working through the alphabet and am on Letter O now. A massive amount of work that has to be verified and cross-referenced with my database on Peachridge Glass. Lots of new rare bottles and information since 2004 when Bitters Bottle Supplement was published. There will be Color Plate sections on extremely rare bitters squares, bitters facsimile currency and bitters almanacs. The great archives of Dan Cowman, Joe Gourd and Ben Swanson, among others, is being referenced. Thanks to Bill Ham, Joe Gourd, Ira Burney, Ben Swanson and Jeff Burkhardt for their contributions. Joe, in particular is doing some great proof reading work. Every bottle has a story!
08 November 2019 | Friday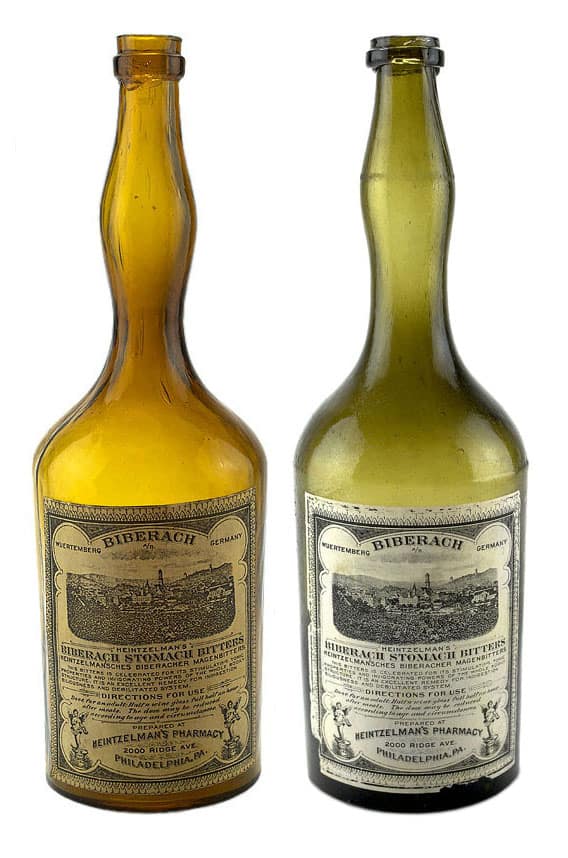 Here is a set of Biberach Bitters that are label only. Both from Glass Works Auctions. Added the medium olive green color to the BBs2 listing.
B 93.5 L . . . Biberach Stomach Bitters, Heintzelmansches Biberacher
Magenbitters, prepared by Heintzelman's Pharmacy, 2000 Ridge Ave.,
Philadelphia, Pa.
11 3/8
Round, Lady's leg, Amber, Medium olive green, NSC, Applied ring mouth, Pontil scarred base
See B 93.5 in Bitters Bottles. Biberach misspelled Biberbach in Bitters Bottles
02 November 2019 | Saturday
Nice advertising cover from the Ben Swanson collection. Read: Who is I & L. M. Hellman of St. Louis, Missouri?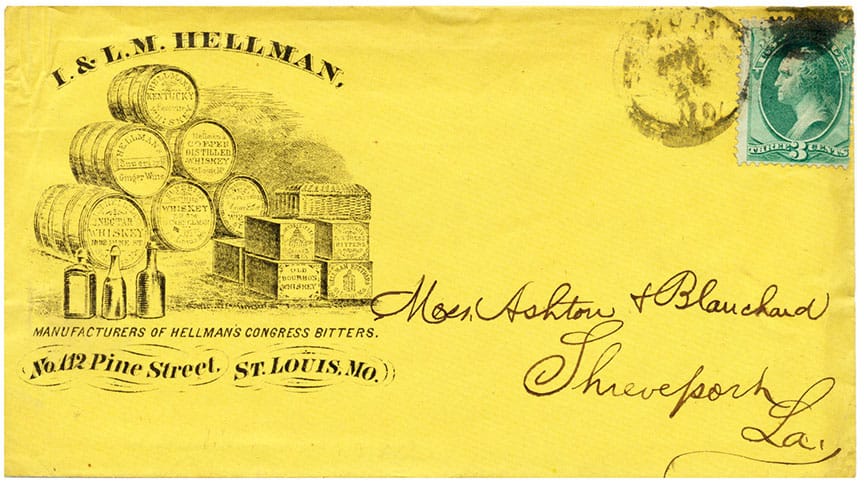 01 November  2019 | Friday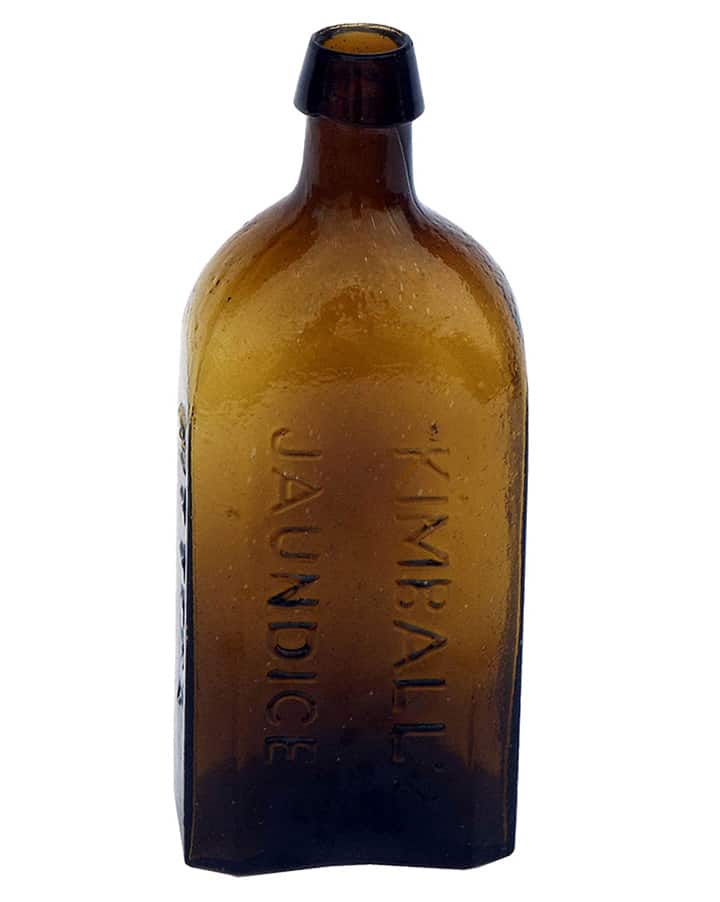 Some nice information on Edward P. Kimball who put out Kimball's Jaundice Bitters at MONADNOCK MOMENTS NO. 84: KIMBALL'S MEDICINES.