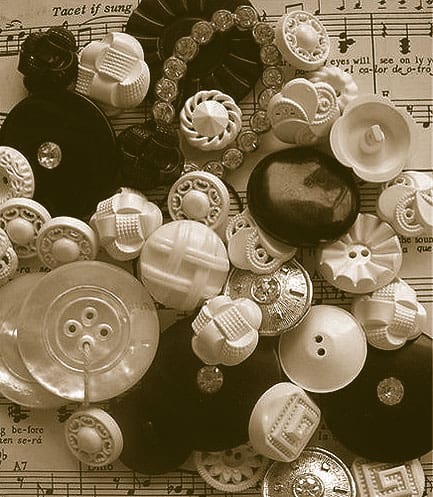 Dr. D. B. Wiggins

had a

Tonic Bitters

in Buffalo, New York
A Puzzle that will Puzzle you.
05 December 2013 (R•091919)

There are a number a puzzle's here, like the puzzle on this extremely rare, 1883 trade card provided by Joe Gourd (Chicago, Illinois). You place black and white buttons on the trade card stars as directed and move the buttons around to solve the puzzle. The second puzzle is an unlisted bitters noted on the back of the trade card, this being the Wiggins' Tonic Bitters from Buffalo, New York making the scene for the first time. The third puzzle is, how can this botanic physician, Dr. D. B. Wiggins, use his initials, "D"and "B" his entire career? I mean, was his name Dee Bee? As a tot at school, was he D. B? As we know, using initials back then was not uncommon at all, it usually takes just a little time to track down the full name. In this case, all I can find are initials for his first and middle name. All these puzzles…
Here is the new listing in Bitters Bottles Supplement 2.
Trade card
W 108.7 DR. WIGGINS TONIC BITTERS, A Puzzle that will Puzzle you. Stars and buttons promotional game. Dr. Wiggins' Family Medicines. Copyrighted Sept. 28, 1883 by C. C. Knowlton, Buffalo, N. Y. Reverse: Dr. Wiggin's Worm Powder, Honey Cough Balsam, Rheumatic Drops, Tonic Bitters, Compound Sarsaparilla Syrup, Stomach and Liver Pills, Anti-Bilious Pills. Dr. D. B. Wiggins', 50 E. Seneca St. Buffalo, N. Y.
This has been a 'Wiggins Week' so far as I started off researching the extremely rare J T Wigging Gentian Bitters. When Joe Gourd sent in the Dr. D. B. Wiggins trade card, we had our second, unrelated Wiggins. Now I also see that a bitters manufacturer and dealer called C. P. Wiggins & Bros in St. Louis were dealing in Brady's Family Bitters. Save that one for later.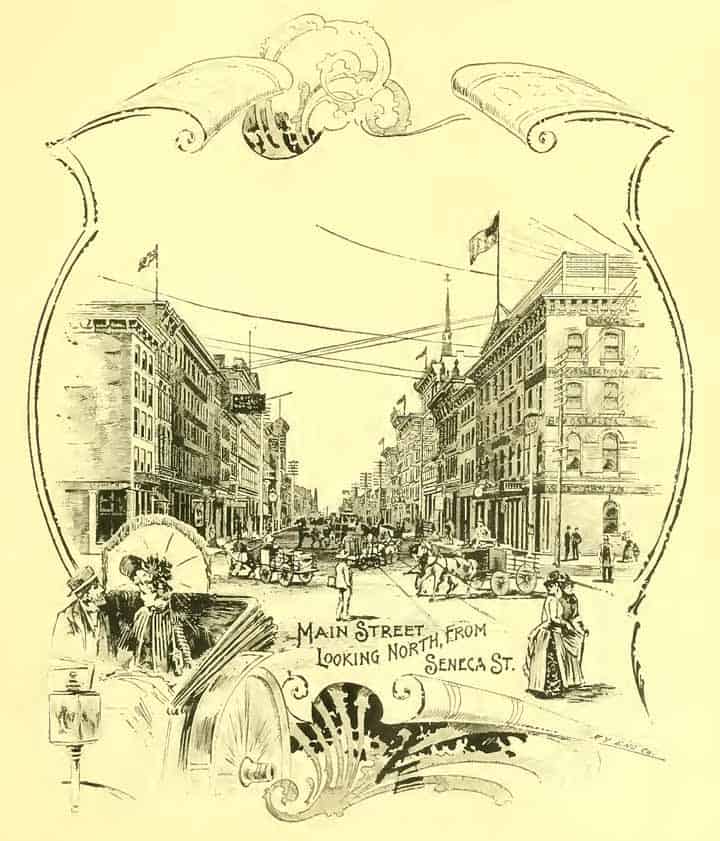 Dr. D. B. Wiggins
Dr. D. B. Wiggins was a leading physician, botanic druggist and specialist located at 50 E. Seneca Street in the Buffalo, New York. His career spanned 45 years or so starting in 1849 when he establislied his first business located at the corner of Niagara and Eagle Streets, from which he then moved to 440 Main Street, and finally to East Seneca Street, two doors east of the post-office. He had stately residence called 'Edgewood' located in West Seneca, New York (pictured below).
Dr. Wiggins was a native of Vermont, and a graduate of the Physio-Medical College of Cincinnati from which he received his diploma in 1846. He was also a member of The Western New York Medical Association, and in 1858-9, occupied the chair of Anatomy and Physiology at the above college.
His Seneca address comprised an office for use with his visiting patients and a handsomely fitted up drug store where he kept all his well-known remedies such as Dr. Wiggins' Tonic Bitters, Kidney Tea, Worm Powder, Honey Cough Balsam, Rheumatic Drops, Compound Sarsaparilla Drops, Stomach and Liver Pills and Anti-Bilious Pills.
Discarding the time-worn theories of old school medicine, D.B. advocated the use of botanical medicines. He devoted all his time and energies to the dissemination of the fruits of his scientific studies and researches and the preparations for the use of the public of such remedies as have only botanical properties for a basis.
In 1893, there are a number of advertisements that note that his botanic drug store is for sale. D. B. finally wants to retire.
And last, one more puzzle. Will we ever find a bottle embossed or labeled Dr. D. B. Wiggins' Tonic Bitters? This would be highly unlikely. It was probably a labeled bottle meaning that bottles are in collections, we just don't know what they contained because the labels have long since been removed from the bottles. Some times these trade cards and advertisements are all we have to go on. Who knows, maybe one will show up. Wouldn't that be exciting? Might even have his full name on it. Now I have to go back and solve this button thing.
Reference: Illustrated Buffalo – Queen City of the Lakes