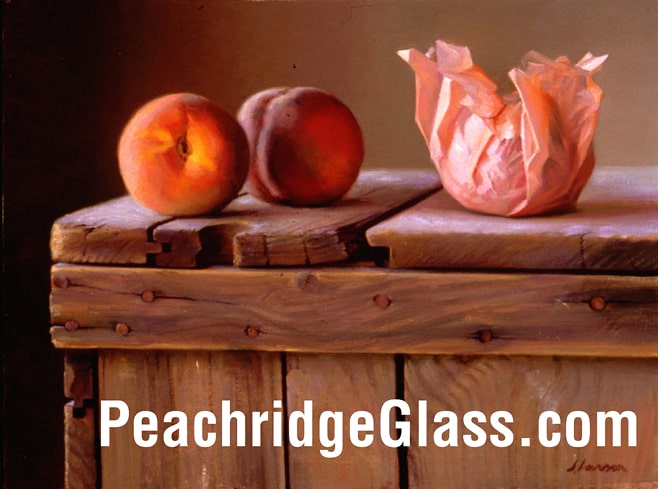 This site is presented and hosted by Ferdinand and Elizabeth Meyer. We hope to share our passion for collecting and dealing in Early American Antique Bottles and Glass. Please contact us for any information and or bottle and glass news for post consideration. I am also looking for guest authors as I shift to the Virtual Museum project. Thanks!
---

---

---
July August 2018 issue of Bottles and Extras mailed 14 June 2018
Features: The Arcade Hotel Shoofly Steve Abbott 16 The Rat Steve Abbott 18 A Look Into Cleveland Elizabeth Lacy 22 From Goldheim's Bitters to Phillip Lobe & Son, Three Generations of a Jewish family in the Liquor Business Susan Helen Adler 28 Digging in Ohio Eric McGuire 38 Zack Baer Interview Jeff Mihalik 43 History of Killing Worms: McLane Zack Baer 43 Obsessed with Arkansas Saloons James Childers 50 Vignettes: Shards of Wisdom 4 History's Corner 5 Review: New Mexico soda bottler's life is detailed in historical book Bill Baab 10 Review: New Mexico Hutchinsons not just another book Bill Baab 11 Review: Collectors won't believe numbers of 'Show Me' State's bottles, jugs Bill Baab 12 Augusta Brewing Company's Flagship Beers: Belles of Georgia, Carolina, Florida Bill Baab 13 Sealed with a Kiss British bottle Reviewb 42 Lost & Found 60 Virtual Museum News 63 Member Photo Gallery 64 Departments: Table of Contents 1 FOHBC Officer Listing 2016-2018 2 President's Message 3 FOHBC News, From and For Our Members 6 Classified Ads & Ad Rate Info 66 Membership Directory 67 FOHBC Show-Biz, Show Calendar Listings 68 Membership Application 72 SUBSCRIBE
---
RENO announced for the 2020 National Antique Bottle Show & Expo
After an extensive search, negotiations, presentations and FOHBC board approval, Reno has be selected as the location for the FOHBC 2020 National Antique Bottle Show & Expo. The event will be held at the Grand Sierra Resort & Casino. Richard Siri will act as Show Chair. Team Reno at this point will also include Warren Friedrich, Eric McGuire and Ferdinand Meyer V. Essentially the same team as the very successful 2016 Sacramento National.
---
FOR IMMEDIATE RELEASE – FOHBC 2018 Cleveland National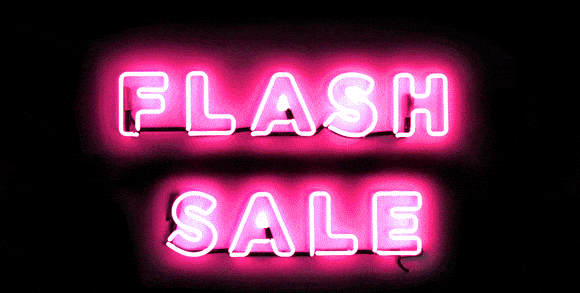 Reserve your Dealer Table now for this Special Offer for a Limited Time Only.

1)

 The next 25 dealers who send in their paid contract will receive a FREE 2nd table – contract must be received by May 31st, 2018

2)

 Already turned in your contract? Refer a friend to be a dealer and you'll receive another table (1) when they send in their paid contract by May 31st, 2018. *Be sure to note on your contract who referred you* Please contact Matt Lacy (mlacy28@yahoo.com) or Louis Fifer (fiferlouis@yahoo.com) or visit FOHBC.org
---
May June 2018 issue of Bottles and Extras mailed 16 April 2018
Features: Soyer's Perfect Sauce Alan DeMaison 16 The Five F's of Privy Digging and why Digging Teams Sometimes Fail Jeff Mihalik 22 George W. Meredith – Orphan Boy to Whiskey Millionaire Jack Sullivan 29 Alphons Dryfoos' Wald Koenig Bitters and an amazing bottle design patent Ferdinand Meyer V 38 Jacobs Cabin Tonic Bitters Tom Haunton 49 The South Pittsburg Bottling Company Charles D. Head 54, Vignettes: Shards of Wisdom 4 History's Corner 5 Dave Maryo Tribute 10 By the numbers: Nearly 20,000 Hutchinson bottles recorded Bill Baab 12 Tom Haunton's New Book Bill Baab 48 Lost & Found 58 Virtual Museum News 63 Member Photo Gallery 64, Departments: Table of Contents 1 FOHBC Officer Listing 2016-2018 2 President's Message 3 FOHBC News, From and For Our Members 6 Classified Ads & Ad Rate Info 66 Membership Directory 67 FOHBC Show-Biz, Show Calendar Listings 68 Membership Application 72 Become a FOHBC Member
---
Announcing American Glass Gallery's Auction #20
Our May 2018 Auction includes a diverse selection of 296 lots. Categories include Flasks, Medicines, Bitters, Sodas, Mineral Waters, Target Balls, Inks, Pattern Molded, Jars, and more! High quality, full-color, detailed catalogs are only $15.00 postage paid. (includes a post-auction, prices realized list following the close of the sale). Order now to reserve your copy! Check, money orders, credit cards and Paypal accepted. For more information, or to join.
---
Golden Gate Historical Bottle Society and Sale
The 52nd GGHBS show and sale of April 14 is now history. Beautiful Spring weather greeted all attendees who made the trip to Antioch, California. Attendance held steady as it has for many years at this show. The usual mix of bottles were presented for sale but, as usual, very few newly dug bottles made their way to the tables. This is a trend I have noticed for a number of years now and one that will probably not reverse.

---
Moses Atwood – Atwood's Jaundice Bitters – Georgetown, Massachusetts
I was going through some material the other day that I gathered for the recent Dr. Henry Baxter's Mandrake Bitters post which referenced the Atwood's Jaundice Bitters bottle. You see, both bottle shapes are similar. I was curious, who was Moses Atwood? It turns out that there were two primary Moses Atwoods operating about the same time in New England. Both were in medicine and started out in New Hampshire. This was confusing at first and I wanted to sort it out.

---
Dr. Henry Baxter's Mandrake Bitters – Vermont
I've had a Dr. Baxter's Mandrake Bitters tucked away in my collection for many years. The bottle is from Burlington, Vermont and is kind of cool because it has 12 sides! It is pretty common though so it doesn't get much attention. I like it anyway and it remains a favorite.

---
2018 Cleveland National Room Hopping
For those who would like an old fashioned treat, this year at the FOHBC 2018 Cleveland National Antique Bottle Convention & Expo, we are bringing back a rendition of an old favorite. We're going to have some old fashioned "Room Hopping" at the Marriott Key Center Hotel just like we did before cell phones and late night auctions. Make your plans now to have a rabbit den of bottles to show off or hop from room to room in the hotel.

---
2018 Cleveland National Battle of the Bottles
Thursday, August 2nd 2018- 7:00 to 10:00 pm – The FOHBC, at the FOHBC 2018 Cleveland National Antique Bottle Convention & Expo will hold a judged "Battle of the Bottles" competition at the Huntington Convention Center, in the Global Center Ballroom A from 7:00 to 10:00 pm. Bottle registration will be at 6:00 pm in the same room. Leading the competition that night will be Ohio's own John Fifer and Rick Ciralli in from New England who will emcee. The three categories are Ohio Sodas, Midwestern Flasks, and Free Blown/Pattern Molded Midwest Tableware. Security will be provided.

---
2018 Cleveland National VIP Rock & Roll Hall of Fame Reception
Thursday, August 2nd 2018- 1:00 to 5:00 pm- The FOHBC will host a reception from 1 – 5 pm at the Rock & Roll Hall of Fame and Museum. This event will kick off the FOHBC 2018 Cleveland National Antique Bottle Convention & Expo.Join us for light appetizers and a cash bar in the reception hall and patio overlooking Lake Erie; and then enjoy a complimentary self-guided tour of the museum to see infamous pieces of music history from Elvis to Michael Jackson to Taylor Swift. And for those thrill seekers, the new 4D concert experience theater promises to be an electrifying encounter!
IMPORTANT: This event is for registered dealers, assistants, displayer's, early admission, seminar givers and approved volunteers. Convention badges required.

---
Minerva Bitters – Aussie or American?
I've had a folder on my laptop set within my 't0-do' list for some time for Minerva Bitters. The bottle is extremely rare. I can account for only two examples. My example is pictured above. The other was dug in Australia 40 years ago or so. It sure looks like an American bottle but there is strong evidence that it is from Australia around 1899. What do you think?

---
An extremely rare Newman's Golden Fruit Bitters
An extremely rare Newman's Golden Fruit Bitters sold on the recent Glass Works Auctions | Auction 119 that closed last Monday night. I've only seen the example above with the Carlyn Ring collection sticker. The example that sold looks to be a more 'golden' color (pictured below). Could be just the photography though.

---
Looking at some French Bitters
A really cool French Bitters (pictured above) put out by Morse & Williams showed up on the Glass Works Auctions | Auction 119 that closed this past Monday night. I wasn't familiar with the bottle and see that it is rated 'extremely rare' in Bitters Bottles. The listing even notes "dug near Torch Lake, Michigan". So I wonder, is this a second example? Where is the bottle from? Who is Morse & Williams 
UPDATED

---
2018 Cleveland National Electric Auction News – Consignments Needed!
This unforgettable event will electrify you for the upcoming bottle show weekend. Starting the Auction preview at 7:00 am, with a full window wall of natural daylight flooding the preview tables for optimal viewing, this spacious and elegant ballroom has the capacity to make this an auction for the record books. Opening gavel is at 9:00 am.

---
Norman C. Heckler & Company | View Auction 159 Online
A Wonderful Selection of Early Glass, Bottles, Target Balls, Inks and more. A Premier Absentee Auction featuring the Anthony Picadio Collection of Early Glass, the Alan Evanuk Collection of Inks, and the Cindy Gaffney Collection of Target Balls and Including: Early Glass, Bottles, Flasks, Target Balls, Inks, Bitters, Freeblown and Pressed Glass, Whiskeys, Sodas, Pattern Molded Glass and More is now available for viewing on our website. Bidding will begin on Monday, March 19, 2018 at 9 AM Eastern. To view the auction, please visit
---
A nice labeled Hindu Tonic Stomach Bitters
In the current Glass Works Auctions, Auction 119 there is an excellent example of a labeled Hindu Tonic Stomach Bitters prepared by liquor dealers Williams & Newman of Chicago, Illinois. The bottle appears to be unlisted. The example is clear with a fluted neck like a Dr. Loew's Stomach Bitters. The bottle has some nice tax stamps and an image of the Minots Ledge Light or Cohasset Massachusetts Lighthouse on the front label. More on that later.

---
Roger's Specific Bitters – Moundsville, West Virginia
It's alway nice to hear from bitters trade card, advertising and ephemera collector Joe Gourd up Chi-town way. Quite often he includes some rare paper items that I have not seen before. In this case a reference to Roger's Specific Bitters. This brand appears to be unlisted. I am not aware of any bottles. The bitters was invented by Dr. Timothy Ross Rogers.

---
Cleveland named to National Geographic Traveler's 2018 'Best of the World' list
CLEVELAND, Ohio – Cleveland – rippling "with new cultural energy" – is among the top places to visit in 2018, according to National Geographic Traveler, which recently named the city to its annual Best of the World list.
---
Connecticut Yankees' sodas documented in new book
After penning a number of articles about 19th century soda water manufacturers and their bottles of his home state in Antique Bottle & Glass Collector magazine, William G. (Bill) Beckett decided to share his knowledge in a book. He self-published "Early Connecticut Soda Proprietors & Their Bottles" earlier this year and the writer purchased a copy, mainly because there is an Augusta, Georgia connection to one of those Yankee soda water manufacturers. Uriah Clinton, of Woodbridge, Connecticut, was the father of Henry Clinton, who established his "Model Soda Water Establishment of the South" in Augusta in the late 1870s. My story about Henry appeared in the January 2018 issue of Antique Bottle & Glass Collector. 
---
On January 15, 2018 The Journey begins to view 85 years of Western Brewer Journals!
The Western Brewer Journals from 1876 to 1880 will be available on the American Breweriana Association website on January 15, 2018. This resource would not be available without the Beer Institute in Washington, D.C. allowing us to archive their rare collection of the Western Brewer Journals. I want to thank Sandra Castro at the Beer Institute, ABA members Tim Bowers, John Dutcher, Dave Hayden, Bob Pirie, Darrell Smith, Jeff Scholz and Rich Wagner for all their help. Special thanks goes to the ABA members that made a contribution to the Western Brewer Journals to make this historic resource available to ABA members. Want a preview? Click Here to view Volume 1 from 1880.
Posted by Richard Kramerich (ABA Member)
---
Second Annual South Lake Tahoe, Back Yard Show & Sale
For this event, show goers were treated to fresh, pine scented, morning air, towering trees and sparkling, azure-blue skies in one of the most majestic high country destinations that California has to offer: George & Judy Klingler's back yard! This show was a big hit in its first year and we were all very gratified to see such a great turn-out this year. After doing their homework, the Klinglers were able to find a weekend that fit pretty well into the western region show-scape. Our gracious and experienced hosts were completely prepared for the early arrival of dealers and collectors. Coffee, fresh fruit and pastries were tastefully presented amongst Judy's wonderfully arranged, fresh cut flowers in collector jars and vases of all shapes and sizes. My faves were the lavender and golden mixed Iris' in the battery jar. Gorgeous!

---
Herkules Bitters – Now in Three Sizes
In bitters collecting, we have the Herkules Bitter. Note the use of a "k" in Herkules and the absence of an "s" in Bitter. I added a quart example from the Stuart Elman collection to my collection back in 2002. I had not thought about this bottle in years until I saw three different sizes show up in a recent American Bottle Auctions Auction #64. The middle size is unlisted. Each is represented in this post. Pretty amazing that the concoction was 40% alcohol.

---
Panama Bitters – Meeting of the Atlantic & Pacific
Recently I watched a neat documentary on the Panama Canal on Netflix (Panama Canal: Prized Possession). A few days later I found a bitters advertisement for Panama Bitters and liked the momentary connection. To start off, I lead with the art card above labeled, "Meeting of the Atlantic & Pacific, The Kiss of the Oceans, 1915". Pretty sensual.

---
Dr. Jaffe's Celebrated Cinchona Bitters Trademark Letter
I came across this 1880 Dr. Jaffe's Celebrated Cinchona Bitters advertisement above while searching for support material for another post. The brand was advertised, using pretty much the same small advertisement up until 1883 in Sacramento, California. A quick search led me to this letter from Wm. Price & Co. from the California Secretary of State's Office, "Old Series Trademark No. 0234. Just so cool. William Price and Co. were the sole manufacturers and proprietors. They filed for the Cinchona Bitters trademark in Sacramento, California on 12 September 1872. I am not aware of any bottles.

---
Dr. Van Dyke's Holland Bitters and the Headless Man
My friend Gary Beatty forwarded the above picture and email below of possibly an unlisted variant of a Dr. Van Dyke's Holland Bitters bottle from St. Louis, Missouri. I am not familiar with this superb example though I am familiar with other Van Dyke bottles. I guess the bigger question here might be, "why is that guy on their logo without a head?"

---
The Coca-Cola Trail", People and Places in the History of Coca-Cola
NEWS RELEASE: Did you know? Coca-Cola once sold the rights to bottle Coca-Cola throughout the United States for $1. Coca-Cola was first bottled in Vicksburg, Mississippi, not Atlanta. There are just two of the interesting stories revealed in a newly published book, "The Coca-Cola Trail", People and Places in the History of Coca-Cola." Thirty chapters and over 200 pages tell the real stories of those pioneer bottlers; the challenges they faced, and how they were instrumental in creating the world's most recognized brand. READ MORE
---
2018 Cleveland National Contracts and Info Packet Now Online!
The Midwest Region of the Federation of Historical Bottle Collectors (FOHBC) extends a cordial invitation to join us for the 2018 National Antique Bottle Convention & Expo at the Huntington Convention Center in Cleveland, Ohio. This is the first time the FOHBC has brought the National Expo back to the shores of Lake Erie since the 1992 Toledo Expo, successfully chaired by Adam Koch. We are excited to share all Cleveland has to offer as a central meeting ground, as 60% of the US population lives within 600 miles of this energetic, picturesque city. Cleveland's rich history from country settlement to thriving port town to industrial metropolis is displayed among the beautiful architecture and vivid culture found all over the city.

---
2017 Springfield National Souvenir Program
Advance look at the FOHBC 2017 Springfield National Antique Bottle Convention & Expo Souvenir Program. We thank our many advertisers and look forward to a fantastic, fun-filled antique bottle and glass mega event. Read Program
---
Dr. Maton's Celebrated Stomach Bitters
I decided to pull the trigger on the damaged Dr. Maton's Celebrated Stomach Bitters on eBay as it is just so darn rare and I have only seen one other example. It is pictured above. Not in pristine shape and described as "Here's a rare 1870s bitters bottle from Lancaster, Pa….unfortunately, it was broken at some point in the past and glued back together. However, the bottle actually displays pretty decent from a couple sides so I thought someone might want it."

---
Two incredibly tall G. N. Morison Wholesale Druggist Ads
I've written about George Noble Morison of New Orleans before, specifically his extremely rare G. N. Morison's Invigorating Bitters. Here are two really interesting vertical advertisements from Morison who was a wholesale druggist in the 1850s and 1860s. If you click and enlarge the ads, there are some fascinating items that he advertises as being in stock. His warehouse must have really been something. Here is what specifically caught my eye…

---
Dr. Herrick's Standard Family Medicine
Within this post is reference to two early bitters from 1846 and 1847 that seem to be unlisted. The Strengthening Bitters and Vegetable Tonic Bitters (probably the same bitters with flexible names) are from a Dr. Herrick who is probably Dr. Lewis R. Herrick of Albany, New York. Dr. Herrick was born in Malden, New York on March 10, 1816 and was a noted physician of his day. Dr. Herrick, a patent medicine man, acquired considerable fame, and a large fortune in that business. His Sugar Coated Vegetable Pills and Dr. Herrick's Kid Strengthening Plasters had a world-wide reputation, at least according to advertising and write-ups on the man. He called himself "The great Healer of Mankind!"

---
Now Two Tally-Ho Bitters
The phrase tally-ho is a largely a British phrase, which originated from the activity of foxhunting, and other forms of hunting with hounds, shouted when a rider or follower sees the fox. Today the term has evolved to have other meanings, most of which relate to 'pointing out' or 'spotting' a 'target'. For example, it is sometimes used as slang in air traffic control to verify a radar contact has been visually confirmed.

---
Mississippi Valley Bitters or Yazoo Valley Bitters?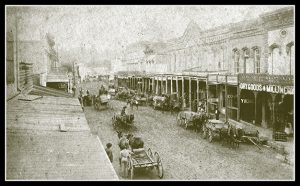 I found this bright yellow, 1867 St. Louis City Directory advertisement above listing a Mississippi Valley Bitters, Fish Bitters, Hostetter's Bitters and Drake's Bitters. I certainly know about the last three listings. The Mississippi Valley Bitters is new to me. Could it be related to the Yazoo Valley Bitters that was made in Vicksburg, Mississippi by Fulton M. McRae?

---
Dr. Brunon's Bitters – To Hotel Keepers, Restaurants, Druggists, Grocers and the Public
A simple post here for an 1859 bitters advertisement I found the other day in The Ottawa Free Trader. Dr. Brunon's Bitters would cure just about anything out there. The bitters sold for 50 cents per bottle, $5 per dozen, $2.50 per gallon and you could get extra Bitters for bar-rooms, by the gallon or barrel at the low price of $1.25 per gallon. I wonder how they shipped the barrels?

---
Ferd Meyer Memorial Received Well at Baltimore Bottle Show – Ferdinand Meyer V Interview
Was interviewed any Scott Collier at Dundalk TV. Gave me an opportunity to talk about my dad and how he was one of the first in the Balto Bottle Club. Got me started in this great hobby too. Enjoy. WATCH
---