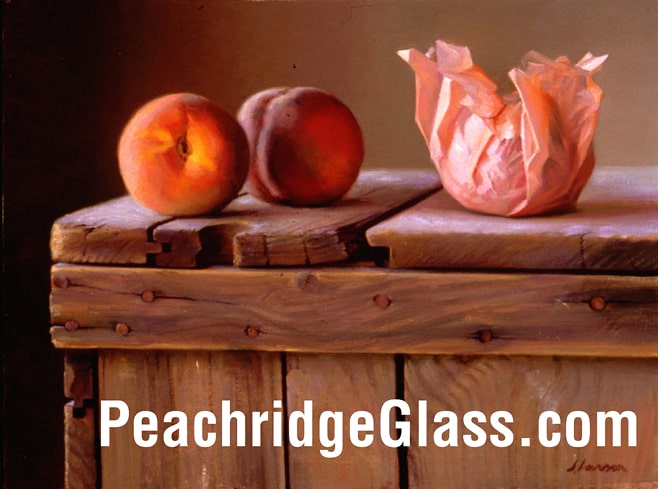 This site is presented and hosted by Ferdinand and Elizabeth Meyer. We hope to share our passion for collecting and dealing in Early American Antique Bottles and Glass. Please contact us for any information and or bottle and glass news for post consideration. We are also looking for guest authors as we continue work on the FOHBC Virtual Museum project. Thanks!
---
FOHBC Virtual Museum Open Free During the COVID-19 Pandemic

---
American Glass Gallery Auction #28, Opening Monday, March 22, 2021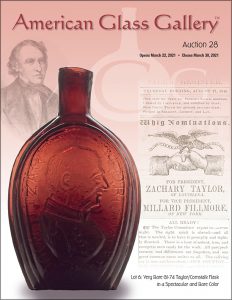 Our March 2021 Auction will feature a variety of fantastic items in virtually every category including Historical Flasks, Bitters, a select grouping of choice Inks, a fine grouping of pontiled Sarsaparilla Bottles, Pattern Molded and Blown items, Fruit Jars, Sodas, Whiskey & Spirits Bottles and Much More! VISIT
---
Call For Historical Information
The FOHBC, led by board member Michael Seeliger, has started a major new initiative to preserve our history. We would like your assistance in locating potentially long-lost images before it is too late as they could potentially be forgotten forever. We are looking for photographs, either in black and white or color of the great collections, collectors, bottle shows and displays of yesteryear. Our goal is to gather, enhance, and index this material digitally and make it available to our members and collectors for generations to come. More Info
---
Bitters Bottles Supplement 2 Update –
Available for Ordering!
This monumental effort culminates a massive amount of work over many years. Carefully verified and cross-referenced with Bill Ham's collected information and the Peachridge Glass database with 38,000 plus images and hundreds of files of obscure bitters. Lots of new bottles and information since 2004 when Bitters Bottle Supplement was published. Besides new and updated bottles and advertising, there are color plate sections on rare bitters, bitters facsimile bank notes, bitters postal covers, bitters almanacs, shell cards and tokens. For ephemera, the great museum-destined archives of Dan Cowman, Joe Gourd and Ben Swanson, among others, have been included. Additionally, the Index has been totally re-done to include all three books. Every documented bitters ever produced, and their makers have been indexed. This is a great tool! Thanks to Bill Ham, Joe Gourd, Ben Swanson and Jeff Burkhardt for their contributions. Research, design, and book layout by Ferdinand Meyer V. Every bottle has a story! INFO
---
Pineapple Bitters
One of my favorite bottles is the Pineapple Bitters. Affluent colonists would throw dinner parties and display a pineapple as the centerpiece, projecting a symbol of their wealth, hospitality, and status. Check it out in the FOHBC Virtual Museum Bitters Gallery. Historical text updated today with a few more visuals. Remember the pineapple girl from the 2019 FOHBC Augusta National?
---
The "Tippecanoe" GVII-2 Figural Cabin
"Tippecanoe" is a nickname for William Henry Harrison from his role in the Battle of Tippecanoe. Harrison was also the ninth president of the United States from March 1841 to April 1841. "Tippecanoe" is also embossed on one of the finest pieces of early American glass ever made. William Henry Harrison was born in Charles City County, Virginia, the son of … See and read more
---
The GI-94 Franklin – Dyott historical flask
Thomas W. Dyott, the self-proclaimed "king" of American patent medicine, was a great entrepreneur who took advantage of political events and slogans from the times and interpreted them onto his pictorial flasks. This was a clever marketing ploy that netted him great profits with his customer base and audience. This astute merchandising is very evident on our GI-94 flask as Dyott capitalized on the popularity of Benjamin Franklin. See and Read More
---
Two fantastic Shriver's Baltimore Oyster Ketchup bottles added to the Virtual Museum
Oyster bars were popular establishments starting in the early to mid-1800s and could be found in eastern cities such as Boston, New York, Philadelphia, and Baltimore that were close to the Atlantic oyster beds. The Dorlon & Shaffer Oyster House at Fulton Market in New York City was famous nationally and even internationally to travelers to the big city. The Union Oyster House in Boston is the oldest continuously open restaurant in the United States as it opened in 1826. Baltimore was the epicenter of seafood at that time with its proximity to the Chesapeake Bay. Visit the Food & Sauces Gallery and read all about it.
---
American Life Bitters top bottle in the Glass Works Auction Premier Auction #143
Here is a really great looking rectangular figural bitters cabin with a curved roof rather than angular like most cabin bitters. The American Life Bitters is pretty tough to obtain and there are two variants. Our museum example is extremely rare and possibly unique in color. For the most part, this bottle story is about the inventor, Peter E. Iler, who was born in Wooster, Ohio in 1840. He eventually ended up in Omaha, Nebraska. His famous bitters have either the Tiffin, Ohio, or Omaha, Nebraska embossing. READ MORE
---
A spectacular two-tone amber Lacour's Sarsapariphere Bitters
Here is a spectacular example of a two-tone amber Lacour's Sarsapariphere Bitters from the Steven Hubbell collection. This new spinner was added to the existing page for the mint green Lacour's Sarsapariphere Bitters. Both examples are extraordinary and will stand together in the Bitters Gallery. Alan DeMaison really did a great job imaging this bottle. Louis Lacour was born on February 26, 1821, in Saint-Fargeau, Borough of Joigny, Departement of l'Yvonne, region of Burgundy, France which is about 120 miles southeast of Paris. Lacour left Paris in 1849, and came to California, via New York, as he had heard of the California gold rush. SEE BOTTLE
---
AT & Co. – Asher Taylor & Co.
We just added a great example of the unusual AT & Co (Asher Taylor & Co.) bottle to the FOHBC Virtual Museum Bitters Gallery. A good many of the AT & Co bottles were found at the legendary 1998 dig at an old 19th-century bottle recycling plant in San Francisco, California. Twenty-five to thirty of these bottles, in various conditions, were found in great-looking shades of amber, olive amber, yellow amber, and yellow-olive. At the same dig, many other western bitters were found in subterranean caches near the AT & Co bottles. READ MORE
---
A fine Fautz's Family Medicines – Baltimore from the Ben Swanson Collection
S. A. Foutz is Solomon A. Foutz. In 1857 or so, Solomon went into business with his brother David E. Foutz as S. A. Foutz & Bro. in Baltimore and manufactured and extensively sold such remedies known as "Foutz's Horse and Cattle Powders" and "Foutz's Liniment". In 1867 Solomon sold out to his brother for a considerable sum of money. David E. Foutz became sole owner of all of the secret formulas, names, good will, stock of goods, and materials connected with the business. David kept the S. A. Foutz & Bro. name and until his death in 1877. Business was later conducted by his widow which evolved into a Trade-Marks and Trade Names – Unlawful Competition lawsuit. READ MORE
---
Arthur's Patent 1855 – Arthur, Burnham & Gilroy Philadelphia
Like carved ice, an extremely rare Arthur's Patent 1855 – Arthur, Burnham & Gilroy Philadelphia clear pint now in the FOHBC Virtual Museum Jar Gallery. Alan DeMaison did an amazing job on the piece of clear glass. The most difficult to photograph. This is the second Dr. Robert Arthur piece in the museum. Both from the 1850s. SEE THE JAR
---
The Wormser Bros San Francisco figural barrel – whiskey or bitters?
Most antique bottle collectors believe that this figural barrel-shaped bottle was a bitters product. In most cases, if a proprietor had a liquor like bourbon or whiskey, he would use a traditional long neck round bottle in quarts and fifths and use a smaller pint and half-pint flask for lesser amounts. If a proprietor had a bitters to market, he might for example use a figural barrel, cabin, or square bottle. The irony is that these products, whether it was a whiskey or bitters, contained a large amount of alcohol. It is all about marketing and who you are selling to. Unfortunately, we have no advertising to confirm this bitters assertion though it is recorded that an example with a partial label was found in Nevada. We have not seen this example. READ MORE
---
Sanded Patd Sept 25th 1877 Target Balls
See a gorgeous deep teal, almost peacock blue target ball that is embossed PATD SEPT 25TH 1877 around the shoulder. Also a medium grass green example in a full rotation in the FOHBC Virtual Museum. These balls are 3-piece molds with an overall pebbly or sandy finish to the glass with a sheared mouth. These 'sand balls' are called just that because as they were cooling, they rolled the ball in very fine sand, which embedded into the glass, causing a more coarse surface. This allowed for better penetration of the ball by the shooter. The ball is 2 5/8″ in diameter and perfect. SEE THE TARGET BALLS
---
A. Stone & Co. Cunninghams & Co. Philadelphia in olive green
This is the earliest Stone Jar. Our quart A. Stone & Co. groove ring wax sealer jar in this beautiful olive green glass color is unique. The jar has a high kick-up, bare iron pontil scar. These rare jars are usually found in aqua and can also be found in half-gallons.

---
Two California Wine Bitters now spinning in the FOHBC Virtual Museum
California Wine Bitters is an extremely desirable, top-25 western bitters that is considered very rare. The round cylinder bottles are typically found in beautiful shades of green. A western collector once noted that of the ten or so examples he had either owned, handled, or seen, each was a different green color. Of the specimens that are known, the bottles have been found in the eastern and western United States. It was reported that a whole example was found at a mining camp near Desert Hills, Arizona, 35 miles from Apache Junction and one example came from an early river town in the Northern Sacramento Valley. Broken examples have been found in San Francisco and a few examples have even been found under buildings in New Hampshire. SEE EXAMPLES
---
A. Stone & Co. Philada. wax sealer In aquamarine

This early, small-mouth, quart wax sealer jar is embossed A. STONE & Co. in an arch on the face of the container. The 'O' in 'Co.' is smaller. Centered beneath, in a horizontal line, is PHILADA. The last 'A' is smaller. This same information is typically embossed on the glass stopper. The unusual narrow mouth glass stopper is typically found on their pint jars. The bottoms are usually unmarked and smooth.

---
"All must surrender to Constitution Bitters"
Here is an extraordinary rectangular Constitution Bitters in a medium pink amethyst or puce glass coloration. These bottles are typically found in shades of amber. This Constitution Bitters brand (there is another figural bottle with the same name), we are dealing with Stephen B. Seward and Burr S. Bentley of Seward & Bentley in Buffalo, New York. There are also listings for Seward, Bentley & Cheney, Ward & Bentley, and Daniel Seward & Co., that show obvious changes in partnership and ownership later in the 1860s. Stephen Seward even got his start earlier than that as his name occurs as S. B. Seward in the late 1850s on bottles and advertising etc. When this bottle mold was produced, Cheney had not yet joined the firm. READ & SEE MORE
---
An Unusual Dark Teal Green Jar
Free-blown means glass-forming by blowing and manipulating by hand and tools without the aid of a mold to shape the bottle. A free-blown bottle has no mold seams or other mold-induced markings. Our museum example represents a type of jar produced in the Pittsburgh District which typically comprises Louisville, Cincinnati, and Pittsburgh geographic…

---
Questions around this B.M.P. London Ball
A tough one that raises some questions. B.M.P London Gallery Ball now in the FOHBC Virtual Museum Target Ball Gallery. Glass balls were used in shooting galleries, as well as traveling circuses and arcades. They are usually smaller than target balls which seem to hover around 2-5/8″ in diameter. This specific example is 2 1/8″ in diameter and was made in a 2-piece mold. It has a long neck with a ring, and a rough sheared mouth.

---
Dorlon & Shaffer Pickled Oysters
Back on the saddle so to speak. The FOHBC Virtual Museum site had more issues that started last Friday morning that prevented me from posting. Actually, four (4) web sites that I oversee went down during this period. FMG Design, Peachridge Glass, FOHBC, and the FOHBC Virtual Museum. Been a challenge, working with Miguel Ruiz to get back up in an environment where service has dropped or been prolonged due to the Coronavirus. I think layoffs are involved too. Anyway, here is a wonderful Dorlon & Shaffer Pickled Oysters jar with a story that I started last week and just completed. Would make a good story in Bottles and Extras.

---
Globe Fruit Jar made by Hemingray

We are looking at a pale green Globe quart fruit with an abundance of character in the form of bubbles in the glass. The quart jar can be attributed to Hemingray and is in perfect condition with the original ground lip glass lid, iron clamp, and metal band around the neck. GLOBE is embossed horizontally on the face of the jar in a serifed, uppercase typestyle. The 1886 patent date is embossed on the glass lid.

---
Two examples of the great Johnston Ball added to the FOHBC Virtual Museum Target Ball Gallery.
The Great Western Gun Works was founded by James Hampton Johnston who was born on December 16th, 1836 in Waynesboro, Franklin County, Pennsylvania. He was a son of John H. Johnston (1811-1889), who was a well-known gunsmith. James would apprentice with his father during those early years in Waynesboro.

---
Dexter (Circle of Fruit) jar just added to the FOHBC Virtual Museum Jar Gallery.
Adam R. Samuel was one of the first, if not the first proprietor to run a glass business devoted solely to the production of fruit jars. Samuel advertised in 1867 that he was the manufacturer and proprietor of the Willoughby, Haller, Kline, Mason, and Franklin fruit jars which were the predecessor of the Dexter jars. This actually meant that he was holding the patents for these jars.

---
Lilienthal & Co. San Francisco

Our museum bottle embossed LILIENTHAL & CO. S.F. is one of the oldest western flasks as it was made and sold from 1872 to about 1880. The flask form is referred to as a 'Union Oval.' There are two variants. One has a high embossed 'S.F.' while the other, 'S.F.' occurs lower on the face of the flask. Our example would be the high variant. This example is extraordinary in its condition and olive color as most examples are found in shades of amber.

---
Rare Gem Butter added to the Virtual Museum Jar Gallery

Before butter was available in sticks in grocery stores, many families, especially those living on farms, made their own butter at home. In order to make butter from cow's milk, they would let it sit until the cream in the milk separated and rose to the top. Then they would skim the cream off and put it inside a butter churn where a plunger would be used to churn the butter until it solidified into butter. Storing butter was important so …

---
This Mantua creamer was just added to the Tableware Gallery

This diminutive yellow creamer won 1st Place in the Pattern Molded Tableware category in the judged competition at the FOHBC 2018 Cleveland National Antique Bottle Convention. The piece was probably made by the Mantua Glass Company in Ravenna, Ohio.

---
Wideman & Chappaz
After about a week of site maintenance, museum repairs, and public area cleaning, we are back to putting bottles on the shelves in the galleries. Wideman & Chappaz is a very difficult bitters bottle to find and research. The Widemann & Chappaz bottle is considered one of the earliest western manufactured bitters. The label, if one could be found, might read 'Alpine Stomach Bitters.'

---
Moss Green example of a Willington Cathedral Pickle
An image of an 8 1/2″ small size Willington in a moss green was added to the FOHBC Virtual Museum. With a nice iron pontil. Clean and crude and the color is outstanding. Many of the early American pickle bottles and jars of this style were made starting in the 1840s and up to the turn of the century and were used as a way to preserve food for out-of-season use and for long journeys…
---
New Sarracenia Life Bitters
Here are the new Sarracenia Life Bitters photos with double the number of bottles than the previous image. Generous lighting with no flash. Photo numbers 1871 (top) and 1874 (middle) are all the older variants, while photo 1876 (bottom) has two older on the ends with four newer variants in the center. These were all produced between 1872 and 1879. The newer variety with the whiskey top are almost always just shades of amber to yellow amber. The legs run the opposite direction, and they are not as crude as the others. While some of the color differences are minor, others are eye-popping. I am still trying to get them all tumbled up as I have the time. – Rod Vining

---
J. W. Hutchinson's Tonic Bitters – Mobile, Alabama

I had some time to take some new photos and thought I would send you some updates for your website. Here are the J. W. Hutchinson's with the newest addition in the center. The black mark visible through the base is the Black iron pontil on this never buried specimen. Thanks, Rod Vining

---
Dr. A. W. Coleman's Anti-Dyspeptic and Tonic Bitters
New images In from big time Alabama collector Rod Vining. "The only thing new here is the black one that I used to own, and purchased back from Dr. Aprill's auction. This black one is whittled. Most of the black ones are smooth." Thanks, Rod

---
FOHBC Virtual Museum NOW OPEN!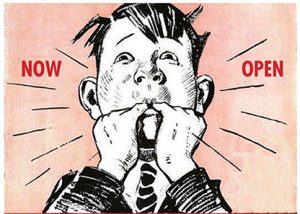 As some of you may have heard, the FOHBC Virtual Museum opened at midnight on 01 January 2020 when we went from our construction mode to our Soft Opening. There is no place, anywhere, where you will see our great antique bottle and glass pieces, images and research in one location. A true museum experience. MORE INFO
---
Augusta Prizes and Drawings
As a bonus to show-goers and dealers, the FOHBC raffled a Jim Healy 2019 Augusta Canal commemorative stoneware jug . Tickets were $2 each or three for $5. You were encouraged to "Play to win!" The winner was announced around 4:30 pm on Saturday. Vaughn Jones from Statesboro, Georgia won this jug. Thanks to Mike Newman for making sure Vaughn received his jug as you did not have to be present to win.

---
Augusta People on the Showroom Floor
So far, we've put out eleven (11) Augusta events on the FOHBC web site and related social media. This includes all the special events from Thursday, 01 August, like the FOHBC Board Meeting, Mike & Julie Newman Open House, Augusta Museum of History Reception and Sweet Georgia Peaches Bottle Competition. We also covered the Friday, 02 August events, such as the Membership Breakfast, Educational Seminars, Ribbon Cutting, and Banquet.

---
Augusta Educational Displays
The Educational Displays are one of the most exciting components of a Federation national convention. The FOHBC encourages collectors to share their knowledge, enthusiasm and interests with other collectors by displaying their collections or related material. This year, Walter Smith from Team Augusta, was in charge of our displays. He did a great job!

---
Augusta General Admission | On the Tables
So far, we've put out nine (9) Augusta events on the FOHBC web site and social media. This includes all the special events from Thursday, 01 August, like the FOHBC Board Meeting, Mike & Julie Newman Open House, Augusta Museum of History Reception and Sweet Georgia Peaches Bottle Competition. We also covered the Friday, 02 August events, such as the Membership Breakfast, Educational Seminars, Ribbon Cutting, Youth Corner and the Banquet. You can also read the Augusta Souvenir Program.

---
FOHBC Augusta Banquet
Each FOHBC national event has a banquet that is preceded by a cocktail hour. What is so nice about these dinners is that it is a chance to unwind after a long day that typically includes the Membership Breakfast, Educational Seminars, Ribbon Cutting and Early Admission…

---
Augusta Youth Corner
We struggle every year to bring younger people into our hobby. Usually we are unsuccessful as there are just so many competing interests facing the next generation. Where once a parent or grandparent would spend precious weekend time working with a child on a postage stamp album or looking through old coins for that elusive Indian Head penny, now video games seem to be the norm. Interaction with elders has been minimized as a virtual world is boundless. Of course there are many other reasons and we should not give up.

---
Team Augusta & the Ribbon Cutting
It is no secret that in recent years it has become ever so difficult to find individuals that will step up and co-chair a national FOHBC convention. The workload is immense, and the challenges seem unsurmountable when you look at the big picture including site selection, events, workload, budget and operations to name a few. With this in mind, a group of extraordinary southern gentleman banded together to take on the task and make the FOHBC 50th Anniversary..

---
Augusta Educational Seminars
After our FOHBC Membership Breakfast, we were truly fortunate to be able to present a variety of fascinating educational seminars this year at our convention. We had a distinguished group of seminar presenters organized by seminar coordinator Bill Baab from Team Augusta. Bill did a wonderful job and made sure we all would have something to look forward to.

---
FOHBC General Membership Meeting Breakfast
The FOHBC bylaws require that an annual meeting be held with our members during our national convention. In past years, we had the meeting on the first day, directly after the FOHBC board meeting after a quick lunch break. Problem was, only a handful of members would show up, as many had not arrived in town yet or they weren't inclined to start off their bottle trip with a meeting. Anyway, back in 2015 at the Chattanooga National, we decided to have a membership meeting breakfast. You know the old adage, have food and they will come.

---
Sweet Georgia Peaches Bottle Competition
Our power opening day already started out with the 8:00 am- noon FOHBC Board Meeting followed by the early afternoon Mike & Julie Newman Open House. We spent our late afternoon at the Augusta Museum of History Reception. This left the evening for our next event.

---
Augusta Museum of History Reception
Thursday was our big first day as we started off in the morning with the FOHBC Board Meeting followed by the early afternoon Mike & Julie Newman Open House. As this ended at 3:00 pm, our Team…

---
Mike & Julie Newman Open House
The widely and wildly anticipated Mike & Julie Newman Open House occurred after the FOHBC Board Meeting. This was our lead-off event and boy was it a success! Guests were given directions to car pool or they could be shuttled by two (2) contracted vans that ran between our host Marriott Augusta Hotel and the Newman residence. A pair of the Newman's retired friends, Tom …

---
FOHBC Board Meeting at the Augusta National Bottle Show
The first event for any FOHBC national antique bottle show is actually the board meeting. The nineteen FOHBC board members are requested to attend, preferably in person, although we have a conference line for officers who cannot make the show. Read about the 2018 – 2020 officers here. FOHBC members, as guests, are welcome to attend in a non-speaking capacity.

---
Looking at a Moffat Billhead
Ben Swanson submitted this important illustrated billhead in the form of a stampless folded letter dated 1846 to Dr. William Washington Fritts of Carlisle, Kentucky from Dr. William Brinckerhoff Moffat proprietor of Phoenix Bitters. Hand written and signed.

---
2019 FOHBC 50th Anniversary National Antique Bottle Convention | Augusta, Georgia | Souvenir Program

Well, the show is over and we are catching our breath. A couple of years of work boiling down to three or four intense days in Augusta. Now as the dust settles, we settle our accounts, collects some comments, look thru a couple thousand images and prepare for write-ups in Bottles and Extras and Antique Bottle & Glass Collector. A special shout-out to advertisers in our Souvenir Program. An important source of revenue and information.
 [Read]
---
Cannon's Bitters Study & Timeline – Washington D.C.
With new material and research on Cannon's Bitters, it seems like high time to re-look at this incredible brand. I thought I would lay out what I have discovered and see if we can connect the dots on the listings in Bitters Bottle Supplement 2.

---
Plows Celebrated Sherry Bitters – Chicago
Glass Works Auctions has a wonderful example of a figural Plows Sherry Bitters in their upcoming 'Colors of Spring' Catalog Auction #130. The bottle is pictured at the top of the post, in the grouping above and below. The Plows, in the form of a cluster of grapes, is drop-dead gorgeous. Even the label panel on the reverse is shaped like a grape leaf. The auction opens for bid on April 22nd and closes on April 29th, 2019. I have not seen this particular example before as it has been nested away for many years with Sidney Genius, a name I've heard of, but a person I have not met. Apparently he has or had some great bitters which are now being auctioned by Glass Works over a period of time.

---
U.S. Army Hospital Department bottles
I've always wanted to create a gallery of U.S. Army Hospital Department bottles. The molds, colors and use during the Civil War and later years epitomizes the history and stunning glass in our hobby. I will update this post as more images become available. There is some really great information on these bottles by Frank Sternad in Bottles and Extras and Robert J. Dalessandro on his Medical Antiques web site. That is also his picture of five U.S.A Hospital Department bottles at the top of this post.

---
Nicholas Longworth – Catawba Wine Bitters, Cincinnati, Ohio
Nicholas Longworth was an influential figure in the early history of American wine, producing sparkling Catawba wine from grapes grown in his Ohio River Valley vineyard on hills north of Cincinnati. He was also responsible for Catawba Wine Bitters, and the bottles embossed with the cluster of grapes. Highly desirable to collectors.

---
Missouri IXL Bitters – Isidor Bush
Isidor Bush (or in Europe, Busch) has his name on the extremely rare Missouri IXL Bitters bottle which to me is quite amazing. I've only personally seen this bottle once and that was at the FOHBC 2015 Chattanooga National Antique Bottle Show when bitters collector, Brad Shultis, carefully unwrapped the bottle to show me. The image at the top of the post was taken at the show. Actually, there is so much more to this bottle and the man behind it.

---
Solomon's Strengthening & Invigorating Bitters – Savannah, Ga.
Post update: Sometimes I have bottle posts that take a longer and broader range approach such as the Fancy Square Series and the Figural Barrel Series etc. Other posts just announce antique glass related topics or deal with current events for bottle shows and auctions. This post today occurs because of a request or inspiration from a fellow collector. In this case, it is Charles Aprill, again. Charles and Jane Aprill are the King and Queen of Blues in the Crescent City or NOLA.

---
Pond's Bitters "Makes You Go Some"
Pond's Bitters is named after George Morgan Pond who was born in Tareytown, New York on 29 May 1854. Tarrytown is a village in the town of Greenburgh in Westchester County, New York. It is located on the eastern bank of the Hudson River, about 25 miles north of midtown Manhattan in New York City. He was the son of Loyal Sylvester Pond (Vermont) and Harriet Sarah Taylor (New Hampshire). He later married Louise Fitch in 1882. Their children were Annie, Kate, George Jr., Guy and Rainsferd Pond.

---
If you can't do business, drink Rex Bitters – Chicago
Here is what I call a telephone bitters. A bitters product so late that you could call your favorite saloon, liquor or drug store and order a case of Rex Bitters using your Chicago Telephone Company issued telephone, if you were fortunate enough to have one. Illinois Bell would not form until 1923 when they began automatic telephone service in Chicago.

---
Jacob & David Hostetter – Dr. J. Hostetter's Celebrated Stomach Bitters
David Hostetter was a millionaire manufacturer of one of the most, if not the most famous and successful bitters ever produced, the Dr. J. Hostetter's Celebrated Stomach Bitters. Much has been written about the brand. I thought I would try to tie it all together. Of Dutch extraction, David Hostetter was the eldest child of Jacob Hostetter by his wife Mary Landis, and was born in Lancaster County, Pennsylvania on 23 January 1819. Dr. Jacob Hostetter was born on 13 October 1785 in York County, Pennsylvania…

---
Bininger Gallery Update
I have been nesting some great images of Bininger bottles for the past year or so waiting for a few missing pictures to justify a post gallery. With the Glass Works Auctions | Auction #96 additions, I can now release this post. If you have any additions of any different bottles, please send to me. My interest in Bininger's started early with figural clock, cannon and barrel additions to go with my bitters collection. Many of us do this as the Bininger name means great bottles and history.

---
Post Update with early use info: Log Cabin Series – Drake's Plantation Bitters
This medicinal make-up was unknown until the middle of the seventeenth century. The natives of Peru were generally supposed to have been long previously acquainted with its most wonderful medicinal qualities. Humbboldt makes favorable mention of the febrifuge qualities of this article as an antidote to Fever and Ague, Intermittent and Malarious Fevers, in his extensive South American travels. The Countess, wife of the Viceroy of Peru, having in her own person experienced the beneficial effects of the bark, is said, on her return to Spain …

---