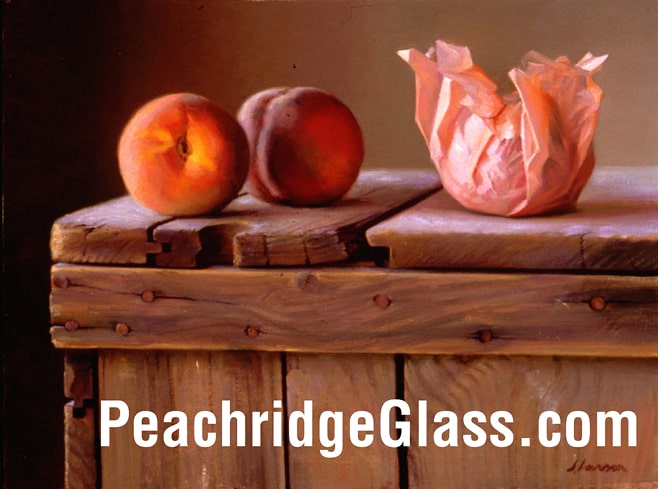 This site is presented and hosted by Ferdinand and Elizabeth Meyer. We hope to share our passion for collecting and dealing in Early American Antique Bottles and Glass. Please contact us for any information and or bottle and glass news for post consideration. I am also looking for guest authors as I shift to the Virtual Museum project. Thanks!
---

---
Roger's Specific Bitters – Moundsville, West Virginia
It's alway nice to hear from bitters trade card, advertising and ephemera collector Joe Gourd up Chi-town way. Quite often he includes some rare paper items that I have not seen before. In this case a reference to Roger's Specific Bitters. This brand appears to be unlisted. I am not aware of any bottles. The bitters was invented by Dr. Timothy Ross Rogers.

---
First 2018 issue of Bottles and Extras mailed today!
March April 2018 issue of BOTTLES and EXTRAS mailed on 14 February 2018. You will find inside Features: Rufus Webb Was Master of Louisiana 'Gators and Whiskey by Jack Sullivan 14 Monumental Mistake Due to a Grave Error by Jack Klotz 22 The Bottles and Advertising of George by Benz Steve Ketcham 28 The Revenue Stamps that saved the United States from Bankruptcy by Allan T. Pollard 38 Also includes other departments such as Shards of Wisdom, History's Corner, Lost & Found, Member Photo Gallery, FOHBC News, From and For Our Members, Show Calendar Listings and Virtual Museum News and so much more…. Remember to renew in a timely fashion and get a friend to Become a member of the FOHBC
---
Cleveland named to National Geographic Traveler's 2018 'Best of the World' list
CLEVELAND, Ohio – Cleveland – rippling "with new cultural energy" – is among the top places to visit in 2018, according to National Geographic Traveler, which recently named the city to its annual Best of the World list.
---
Connecticut Yankees' sodas documented in new book
After penning a number of articles about 19th century soda water manufacturers and their bottles of his home state in Antique Bottle & Glass Collector magazine, William G. (Bill) Beckett decided to share his knowledge in a book. He self-published "Early Connecticut Soda Proprietors & Their Bottles" earlier this year and the writer purchased a copy, mainly because there is an Augusta, Georgia connection to one of those Yankee soda water manufacturers. Uriah Clinton, of Woodbridge, Connecticut, was the father of Henry Clinton, who established his "Model Soda Water Establishment of the South" in Augusta in the late 1870s. My story about Henry appeared in the January 2018 issue of Antique Bottle & Glass Collector. 
---
Glass Works Auctions proudly presents The 'Winter Blues' Catalog Auction #119
NOW ONLINE!, Glass Works Auctions proudly presents The 'Winter Blues' Catalog Auction #119 Closes February 26th, 2018 @ 10PM Opens for bidding February 19th, 2018. Featuring selections from the Charlie Kota Collection of Colorful Historical Flasks! An important collection of Poison bottles! Bitters Bottles from the late Larry Umbreit collection – AND MUCH MORE! Over 230 Lots in this auction! VISIT
---
On January 15, 2018 The Journey begins to view 85 years of Western Brewer Journals!
The Western Brewer Journals from 1876 to 1880 will be available on the American Breweriana Association website on January 15, 2018. This resource would not be available without the Beer Institute in Washington, D.C. allowing us to archive their rare collection of the Western Brewer Journals. I want to thank Sandra Castro at the Beer Institute, ABA members Tim Bowers, John Dutcher, Dave Hayden, Bob Pirie, Darrell Smith, Jeff Scholz and Rich Wagner for all their help. Special thanks goes to the ABA members that made a contribution to the Western Brewer Journals to make this historic resource available to ABA members. Want a preview? Click Here to view Volume 1 from 1880.
Posted by Richard Kramerich (ABA Member)
---
First 2018 issue of Bottles and Extras mailed today!
Inside….Vol. 29 No. 1 | January – February 2018 | No. 235 Features: Snowflake Whiskey: What's in a Name? by Steve Abbott 14 Jamaica Champagne Beer by Eric McGuire 24 On the Trail of the Elusive L.R. Comstock, A Third Swing by Tod von Mechow 32 Vaseline Glass Goes to War by Jack Sullivan 58 Vignettes: Shards of Wisdom 4 History's Corner 5 Getting Ready for the Cleveland National by Elizabeth Lacy 38 FOHBC 2018 Cleveland National Info Packet 39 Lost & Found 60 Virtual Museum News 63 Member Photo Gallery 64 Departments: FOHBC Officer Listing 2016-2018 2 President's Message 3 FOHBC 2018-2020 Candidates | Elections 3 FOHBC News, From and For Our Members 6 Classified Ads & Ad Rate Info 66 Membership Directory 67 FOHBC Show-Biz, Show Calendar Listings 68 Membership Application 72 Join Now
---
Ralph Finch Collection of Target Balls, Traps and Shooting Ephemera
I've written about target balls and Ralph Finch before as I visited the collection back in November 2013. The collection is now being represented and auctioned by John Pastor with American Glass Gallery. Here are a few gems from Part I of the auction that closed on 28 November 2017. If you have not seen the catalog, I must say, it is one of the nicest auction catalogs I have ever seen.

---
Second Annual South Lake Tahoe, Back Yard Show & Sale
For this event, show goers were treated to fresh, pine scented, morning air, towering trees and sparkling, azure-blue skies in one of the most majestic high country destinations that California has to offer: George & Judy Klingler's back yard! This show was a big hit in its first year and we were all very gratified to see such a great turn-out this year. After doing their homework, the Klinglers were able to find a weekend that fit pretty well into the western region show-scape. Our gracious and experienced hosts were completely prepared for the early arrival of dealers and collectors. Coffee, fresh fruit and pastries were tastefully presented amongst Judy's wonderfully arranged, fresh cut flowers in collector jars and vases of all shapes and sizes. My faves were the lavender and golden mixed Iris' in the battery jar. Gorgeous!

---
Herkules Bitters – Now in Three Sizes
In bitters collecting, we have the Herkules Bitter. Note the use of a "k" in Herkules and the absence of an "s" in Bitter. I added a quart example from the Stuart Elman collection to my collection back in 2002. I had not thought about this bottle in years until I saw three different sizes show up in a recent American Bottle Auctions Auction #64. The middle size is unlisted. Each is represented in this post. Pretty amazing that the concoction was 40% alcohol.

---
CALIFORNIA WINE COUNTRY FIRES
The recent fires north of San Francisco have taken a terrible toll on life and property over the last couple of weeks. Along with some 35 deaths about forty individuals still have not been accounted for. Some areas are still closed to evacuees so the full extent of this catastrophe has not been fully documented, however, I have attempted to determine the impact to those in the bottle collecting community. I have heard of no deaths of collectors but found one collector who lost his house to the fires. Frank Sternad is a long time collector and inductee into the FOHBC Honor Roll (2005) for his exemplary work in researching and writing on a variety of subjects of a historical nature. Frank is a retired pharmacist by profession and has spent countless hours researching bottles – mostly within the realm of medicine. Sadly, he did not have time to save his bottle collection. Our hearts go out to Frank and his wife, Karen, for their loss and the harrowing experience. – Eric McGuire
---
No Fizz? Less Bizz!
In reading the Saving the Fizz post, a number of things came to mind. Keeping CO2 bubbles sealed in a bottle until they were set free to tickle the senses was indeed a challenge to the burgeoning 19th century bottling industry. Why was fizz so important? Mainly because the sensation is what attracted their customers: No fizz? Less bizz!

---
November December 2017 issue of Bottles and Extras
Featured within, 2 major feature articles: 2017 Springfield National report  by Jim Bender and Another Look at Sandwioch Glass by Eric McGHuire and regular departments such as Shards of Wisdom, History's Corner, Virtual Museum News, Lost & Found, Member Photo Gallery, FOHBC News, From and For Our Members, Classified Ads, Show-Biz, Show Calendar Listings etc. Become a member – Subscribe
---
2017 Central Texas Antique Bottle Show Report – Waco, Texas
The 2nd Annual Central Texas Antique Bottle Show was a success. The public made a good showing. Quite a few interesting pieces came in off the street, and some long missing faces from the scene showed back up. The photo (first photo) with me in it is of two very prominent diggers from the Dallas-Fort Worth area. George Retos and Robert Stone. All in all it was a very pleasant weekend. I did find out a bit of inside info that really perked my ears. There is a specific Dallas bottle I have been after for many many years. I found out it is in Mr. Dick Watson's collection. It is not overtly valuable, but to me it is just about priceless.I have to try to make contact to his family.

---
Panama Bitters – Meeting of the Atlantic & Pacific
Recently I watched a neat documentary on the Panama Canal on Netflix (Panama Canal: Prized Possession). A few days later I found a bitters advertisement for Panama Bitters and liked the momentary connection. To start off, I lead with the art card above labeled, "Meeting of the Atlantic & Pacific, The Kiss of the Oceans, 1915". Pretty sensual.

---
Dr. Jaffe's Celebrated Cinchona Bitters Trademark Letter
I came across this 1880 Dr. Jaffe's Celebrated Cinchona Bitters advertisement above while searching for support material for another post. The brand was advertised, using pretty much the same small advertisement up until 1883 in Sacramento, California. A quick search led me to this letter from Wm. Price & Co. from the California Secretary of State's Office, "Old Series Trademark No. 0234. Just so cool. William Price and Co. were the sole manufacturers and proprietors. They filed for the Cinchona Bitters trademark in Sacramento, California on 12 September 1872. I am not aware of any bottles.

---
Dr. Van Dyke's Holland Bitters and the Headless Man
My friend Gary Beatty forwarded the above picture and email below of possibly an unlisted variant of a Dr. Van Dyke's Holland Bitters bottle from St. Louis, Missouri. I am not familiar with this superb example though I am familiar with other Van Dyke bottles. I guess the bigger question here might be, "why is that guy on their logo without a head?"

---
Jim Bender on A.M. Bininger Bottles: 'Day Dreams' Ready for Collectors
During a dig in Savannah, Georgia more than 40 years ago, a collector unearthed a strange-looking bottle. It was in the shape of an old time cannon. Once he scraped off the mud, he read the embossing: A.M. BININGER & CO. / 19 BROAD ST / N.Y. Nearly 12-1/2 inches in height, the bottle was the first of its kind to be dug in Georgia, as far as that state's longtime collectors know. READ MORE
---
A Haven's Tonic Bitters I recently picked up from an Arkansas collector
Ferd, here is the HAVEN'S TONIC BITTERS I recently picked up from an Arkansas collector. He purchased it at a flea market 25 years ago. He listed it as Stoddard Glass? I don't think so? I believe either Lancaster or Lockport? But in the end who knows. I chose those two glass house possibilities because of the color. It of course is green. It is 9 inches tall by 3 ¼ inches across the base which has a open pontil. As you can see the label is original. It is reported that Norm Heckler sold one in the same shape and open pontil but in amber in the 1990s.

---
The Coca-Cola Trail", People and Places in the History of Coca-Cola
NEWS RELEASE: Did you know? Coca-Cola once sold the rights to bottle Coca-Cola throughout the United States for $1. Coca-Cola was first bottled in Vicksburg, Mississippi, not Atlanta. There are just two of the interesting stories revealed in a newly published book, "The Coca-Cola Trail", People and Places in the History of Coca-Cola." Thirty chapters and over 200 pages tell the real stories of those pioneer bottlers; the challenges they faced, and how they were instrumental in creating the world's most recognized brand. READ MORE
---
Saratoga Bottle Collectors Society Members
Attached you will find the Fall issue of The Spouter (number 103) Read Issue. I hope you can all open the attachment. If not, contact me and I will try again or just mail you a hard copy. I try to email as many as possible in order to keep costs down. If you find something I have printed is in error, let me know. If you have discovered a rare bottle or a newly discovered mold of an existing bottle, let me know. I am always looking for articles, old advertisements, photos, stereo views, old articles from other sources, basically anything to do with "Saratogas" that might be of interest to the rest of the club. READ MORE
---
Downieville Bottle Show – End of an Era
On Admissions Day, September 9, 2017, the State of California celebrated its anniversary of joining the United States of America as its 31st state some 167 years ago. At the time of admission in 1850, California was known, first and foremost, for it incredible wealth in the form of gold. Many towns were instantly born during the gold rush, including Downieville, now a sleepy mountain village tucked away in a steep forested canyon on a branch of the Yuba River.

---
The Mississippi Gulf Coast Bottle Show
The Old Guys Digging Club's First Annual Mississippi Gulf Coast Bottle, Advertisement & Collectibles Show & Sale on Saturday, August 26, 2017 was a huge success. The number of sold dealer tables was 137. The weather was great all weekend with no rain in the forecast. More than sixty percent of the dealers participated in the dealer setup from noon to 4 pm on Friday, August 25th. The dealer setup closed at 4:00 pm which afforded a rare chance for many of the dealers to go out to eat at a normal dinner time with each other after the setup.

---
The donated bottle display that I spoke of at the national show
Hi Ferdinand: These photo's are of the permanent display that I assembled for the East Hartford Public Library with the help of many collectors on Facebook. The document was partially written and signed by William Pitkin in 1763. It represents Connecticut glass so as to encourage interest in history and our hobby.

---
2018 Cleveland National Contracts and Info Packet Now Online!
The Midwest Region of the Federation of Historical Bottle Collectors (FOHBC) extends a cordial invitation to join us for the 2018 National Antique Bottle Convention & Expo at the Huntington Convention Center in Cleveland, Ohio. This is the first time the FOHBC has brought the National Expo back to the shores of Lake Erie since the 1992 Toledo Expo, successfully chaired by Adam Koch. We are excited to share all Cleveland has to offer as a central meeting ground, as 60% of the US population lives within 600 miles of this energetic, picturesque city. Cleveland's rich history from country settlement to thriving port town to industrial metropolis is displayed among the beautiful architecture and vivid culture found all over the city.

---
Buyers Uncork Pent-Up Enthusiasm As Bottles Take Over Springfield
Hi Jim, Here is the article that ran this week. READ Thanks for all your help with this and pass on my thanks to Bob Strickhart also, esp. for the tour of the show floor. I really enjoyed covering the convention. You have our permission if you want to post this pdf online or e-share it with your audience. A weblink might be easier to share tho so if you want to grab it, the article will likely go live on our website later today or tomorrow morning. If you go to our home page at www.AntiquesAndTheArts.com and click it, you can grab the individual URL for the article.- Andrea
---
2017 Springfield National Souvenir Program
Advance look at the FOHBC 2017 Springfield National Antique Bottle Convention & Expo Souvenir Program. We thank our many advertisers and look forward to a fantastic, fun-filled antique bottle and glass mega event. Read Program
---
Dr. Maton's Celebrated Stomach Bitters
I decided to pull the trigger on the damaged Dr. Maton's Celebrated Stomach Bitters on eBay as it is just so darn rare and I have only seen one other example. It is pictured above. Not in pristine shape and described as "Here's a rare 1870s bitters bottle from Lancaster, Pa….unfortunately, it was broken at some point in the past and glued back together. However, the bottle actually displays pretty decent from a couple sides so I thought someone might want it."

---
The back story to Saving the Fizz
How an interest that started almost 50 years ago manifested into a book on patent bottle closures. My name is David Jones, a name that has always brought some comment as it is also the name of a famous 180-year-old department store in Sydney, Australia, where I also live. No, I am not related and I cannot give you a discount. In Australia as elsewhere in the world 180 years ago, men, and a few women too, were wrestling with a better way to retain the effervescence of bottled mineral waters and carbonated and fermented beverages – something that would represent an improvement on the old wedged cork then used.

---
The National Bottle Museum would like your help..
All Bottle Clubs please read: Dear Mr. Meyer, In its slightly more than 30-year existence, the National Bottle Museum, located in Ballston Spa, NY, has accumulated nearly 3000 bottles and containers, ranging in age from Black Glass Dutch Squats from the early 1700's to a commemorative Pyroglazed milk bottle done in 2005 for the National Association of Milk Bottle Collectors….READ MORE National Bottle Museum
---
Two incredibly tall G. N. Morison Wholesale Druggist Ads
I've written about George Noble Morison of New Orleans before, specifically his extremely rare G. N. Morison's Invigorating Bitters. Here are two really interesting vertical advertisements from Morison who was a wholesale druggist in the 1850s and 1860s. If you click and enlarge the ads, there are some fascinating items that he advertises as being in stock. His warehouse must have really been something. Here is what specifically caught my eye…

---
Dr. Herrick's Standard Family Medicine
Within this post is reference to two early bitters from 1846 and 1847 that seem to be unlisted. The Strengthening Bitters and Vegetable Tonic Bitters (probably the same bitters with flexible names) are from a Dr. Herrick who is probably Dr. Lewis R. Herrick of Albany, New York. Dr. Herrick was born in Malden, New York on March 10, 1816 and was a noted physician of his day. Dr. Herrick, a patent medicine man, acquired considerable fame, and a large fortune in that business. His Sugar Coated Vegetable Pills and Dr. Herrick's Kid Strengthening Plasters had a world-wide reputation, at least according to advertising and write-ups on the man. He called himself "The great Healer of Mankind!"

---
Now Two Tally-Ho Bitters
The phrase tally-ho is a largely a British phrase, which originated from the activity of foxhunting, and other forms of hunting with hounds, shouted when a rider or follower sees the fox. Today the term has evolved to have other meanings, most of which relate to 'pointing out' or 'spotting' a 'target'. For example, it is sometimes used as slang in air traffic control to verify a radar contact has been visually confirmed.

---
Mississippi Valley Bitters or Yazoo Valley Bitters?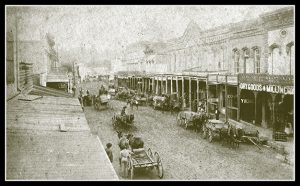 I found this bright yellow, 1867 St. Louis City Directory advertisement above listing a Mississippi Valley Bitters, Fish Bitters, Hostetter's Bitters and Drake's Bitters. I certainly know about the last three listings. The Mississippi Valley Bitters is new to me. Could it be related to the Yazoo Valley Bitters that was made in Vicksburg, Mississippi by Fulton M. McRae?

---
Dr. Brunon's Bitters – To Hotel Keepers, Restaurants, Druggists, Grocers and the Public
A simple post here for an 1859 bitters advertisement I found the other day in The Ottawa Free Trader. Dr. Brunon's Bitters would cure just about anything out there. The bitters sold for 50 cents per bottle, $5 per dozen, $2.50 per gallon and you could get extra Bitters for bar-rooms, by the gallon or barrel at the low price of $1.25 per gallon. I wonder how they shipped the barrels?

---
Barnett & Lion's Southern Grey Jacket Stomach Bitters
Dale Mlasko recently posted pictures of a whittled and mint, red amber, Barnett & Lion's (sometimes spelled incorrectly as Lyon) "Grey Jacket Bitters" bottle from a collection that was boxed up and unknown for decades. This labeled (not embossed) Southern stomach bitters, from New Orleans, was first produced in 1865. The bottle has a really cool embossed confederate soldier, hence you would assume, the name. The label probably had a color illustration of Johnny Reb. The bottle is extremely rare with probably only a handful secreted away in Southern collections. This bottle is very desirable and has so much going for it.

---
Northwestern Bottle Collectors Association Show & Sale
The Santa Rosa Veteran's Memorial Auditorium was the site of the Northwestern Bottle Collector's Association annual show and sale on May 6 & 7, in Santa Rosa, California. After a number of years of a slump in club membership and show attendance a noticeable resurgence in both has been lately experienced, and this year's show was no exception to this renewed interest. It was one of the best shows in recent memory.

---
Mansfield holds its 39th Annual Show
This past Saturday, Linda and I made our yearly trip to the Ohio Bottle Clubs 39th annual Mansfield show. The Ohio Bottle Club is a great group of people headed by Alan DeMasion, acting president. Alan is also heading up the FOHBC Virtual Museum imaging and fundraising efforts. You should see his 3-D spinners that he is working on. I am told some examples will be available at the FOHBC 2017 Springfield National Antique Bottle Convention & Expo. Stop by and check them out. Alan will have a Virtual Museum filming set-up in the display area.

---
Mohawk Valley Antique Bottle Club has a Great Two Days
I am running a bit behind with my show reports because the past three weeks has been filled with bottle activities. I have been to the Rochester bottle show, the Mohawk Valley Bottle Clubs show and just returned from the Mansfield show. I set up at all three shows and also went to Norm Hecklers barn sale in between. So, I am playing catch up at this point!

---
Left Coast Lines Presents: The 2017 Rohde Ranch BBQ & Tailgater
Hello fellow hobbyists and welcome collectors of all ages and interests. Here is the latest chapter in the insulator collecting hobby phenomenon called The Rohde Ranch BBQ and Tailgater. This year's event, hosted by Bill and Kat, was held on Saturday, April 22nd, 2017 at the Rohde Ranch, just east of the San Joaquin River near Fresno, California.

---
48th Rochester Show and Sale was Great
This past weekend, April 30th, I was able to make my yearly trip to Rochester for their 48th annual show and sale. Aaron and Pam Weber once again served as the show chairs. They do a great job with this show and always have a packed show room. They will be the first to tell you they don't do it alone. The club is run by a great board which includes John DeVolder (president), Chris Davis (vice president),..

---
Mobile Bottle Collector's Club 43rd Annual Show Report
The Mobile Bottle Collector's Club 43rd Annual Show was on the 25th of March, 2017 in Daphne, Alabama, and my friends and I were in attendance. This year was a fun year because we came armed with Barq's Hutch sodas from Biloxi and Gulfport and had a few rarities to sell from New Orleans as well. Jason Case and Rick Soldini joined my expedition into one of the best shows in the South. Jason had his Gulfport Barq's Hutch sodas to sell, I had my double Biloxi Barq's and some New Orleans relics to sell, and Rick had a 1915 Bay St. Louis hobble-skirt Coke to sell.

---
Ferd Meyer Memorial Received Well at Baltimore Bottle Show – Ferdinand Meyer V Interview
Was interviewed any Scott Collier at Dundalk TV. Gave me an opportunity to talk about my dad and how he was one of the first in the Balto Bottle Club. Got me started in this great hobby too. Enjoy. WATCH
---
Stage Actress Beauties – Looking at some Damiana Bitters Advertising Trade Cards
Ferd, Here are the images you requested. Glad to help out. I thought that we had used a number of them previously but I could not find them in any of your posts. All of these ladies were stage stars in the late 19th century. They lent their celebrity to the promotion of these bitters much as celebrities are doing today. Each are worthy of separate posts in their own right. I have done some research and have limited biographies on each of them. I look forward to reading your Damiana Bitters post. Regards, Joe"

---