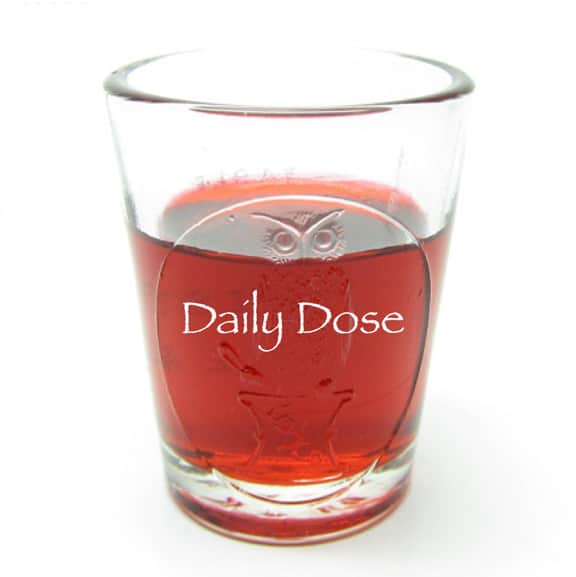 M a y   2 0 1 3
Some ramblings and thoughts.
Friday, 31 May 2013
Catching a bird out of Louisville in an hour or so. Been out all week. Looking forward to going home and seeing my wife, dogs and bottles. Lots of work recently getting the next Bottles and Extras ready for the July | August issue. Also working on some components with Michael George on the Manchester Show program. Mike has really designed a great one.
Make sure you check out the Gary Katzen Milk Glass post. Not sure where milk glass got its name.
Wednesday, 29 May 2013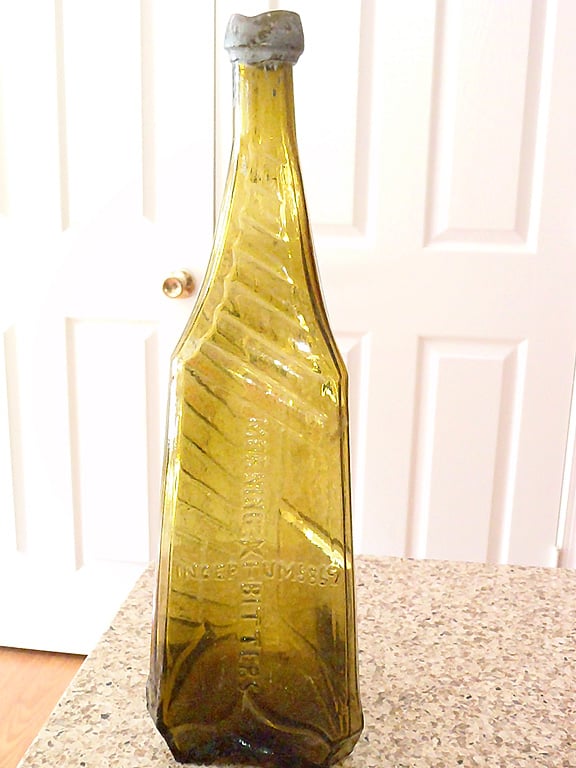 Hey, check out this monster pontil and yellow color on this Morning Star Bitters. This puppy is for sale. From the owner…
"The bottle is in excellent shape. The bottle was found in the ground by a plumber locally on the eastern shore of Maryland. My husband and his friend cleaned out the widow's garage and found the bottle. We have had the bottle probably 40 years and I had it in a drawer because of young children then grandchildren. Recently I decided to find out what it is worth and sell it. I thought it was a shame to keep it in the drawer."
Read: Mailbox Letters – May 2013
Read: Looking at the Morning Star Bitters – Baltimore
Monday, 27 May 2013 – Memorial Day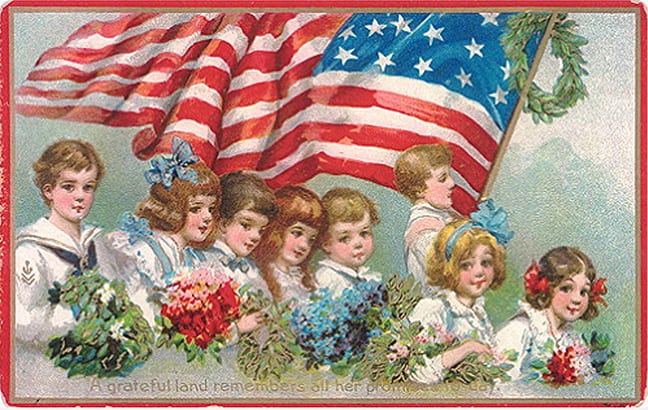 Remembering our fallen heroes from the Civil War on.
Updates on the Turner Brothers Barrel post and new material from Bill Ham on a short Turner Brothers barrel.
Sunday, 26 May 2013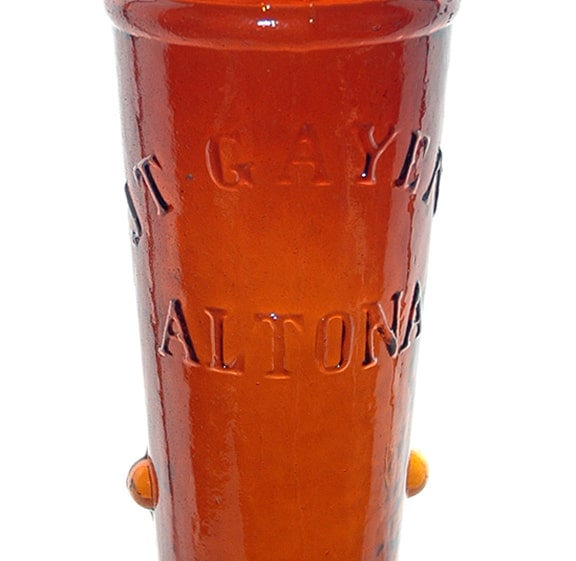 It is nice to put to bed the origin of the J. T. GAYEN, ALTONA figural cannon bottle. Jan Tecker Gayen, of Danish blood, lived in Altona, Hamburg, Germany and sold spirits world wide.
Read: Figural Cannon Bottles – J T GAYEN / ALTONA
Read: Looking at some J.T. Gayen Bottles
Saturday, 25 May 2013
Sorry, been away on business all week. I guess I should call this Ever Other Day or So Daily Dose. Long three day Memorial Day weekend. Will be out on the tractor all day and later fill gravel pot holes in the driveway.
Been watching some dialog between Michael George, Maureen Crawford and Rick Ciralli regarding the New England Bottle Bottle and the Seminars at the 2013 FOHBC National Bottle Show in Manchester, NH. Seems like they are getting the nine judges lined up for three bottle groups. All speakers have been lined up for some time.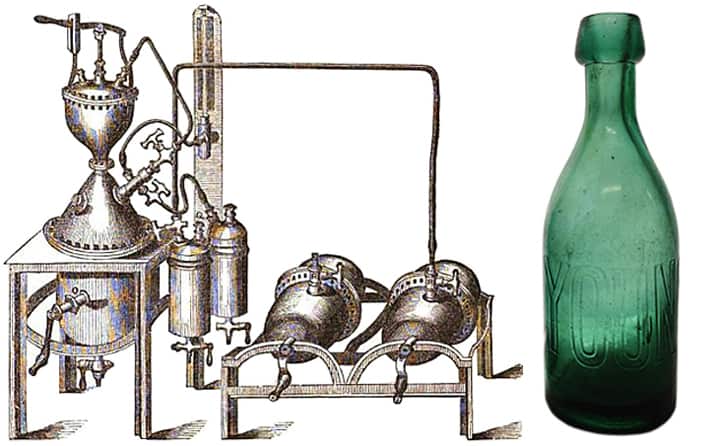 Make sure you check out the BOARDMAN Soda and MRS. S.A. Allen's posts.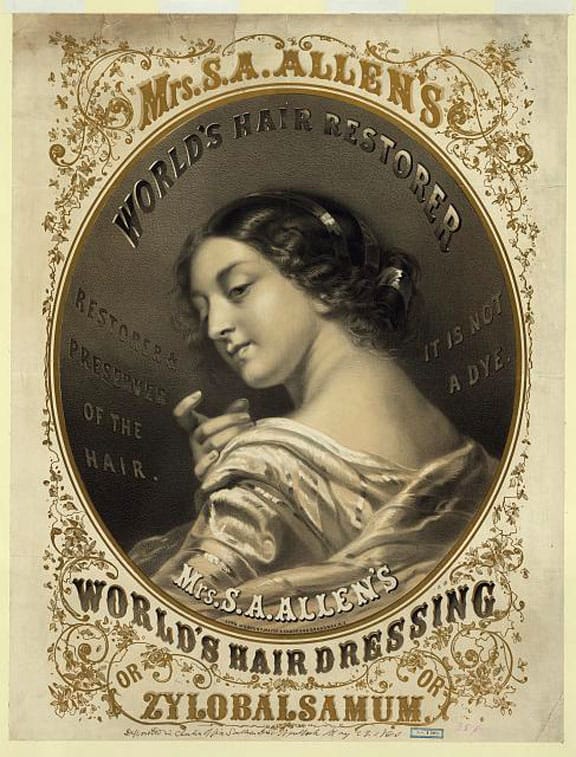 Wednesday, 22 May 2013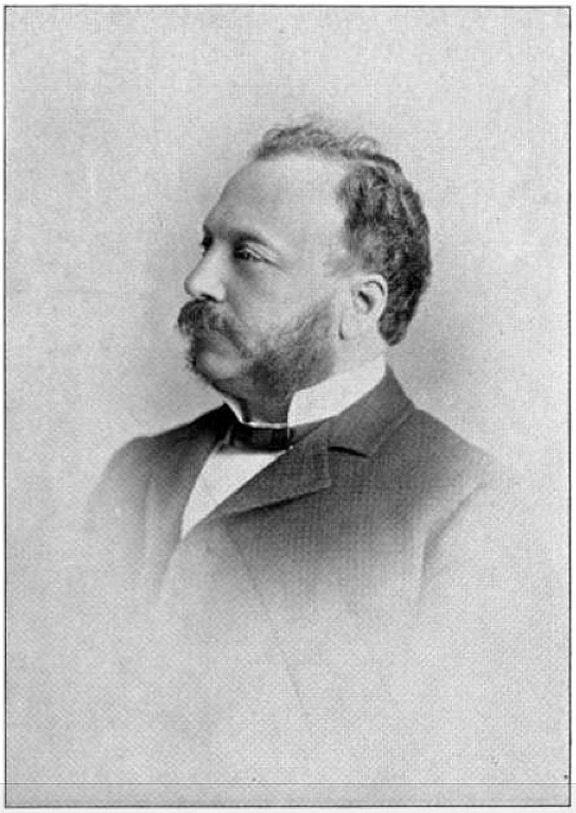 Had fun yesterday compiling available info on the Royal Italian Bitters. Again, there is so much more about each bottle than just the beauty and eye appeal. Angelo M. F. Gianelli (pictured above) was a remarkable person. More info was added late last night.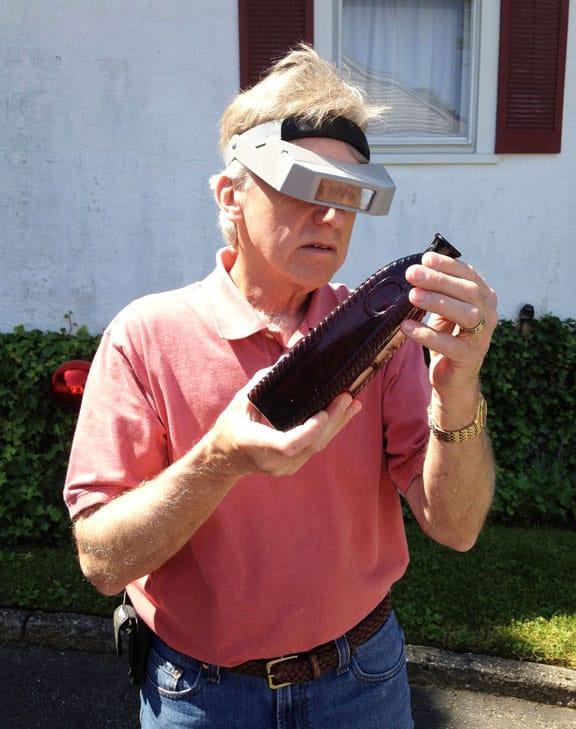 Found this picture that I had forgotten about from when we were in Long Island assessing the Feldmann Collection. The picture above is Jeff Burkhardt inspecting a Carey's Grecian Bend Bitters. See another picture of this extraordinary bottle.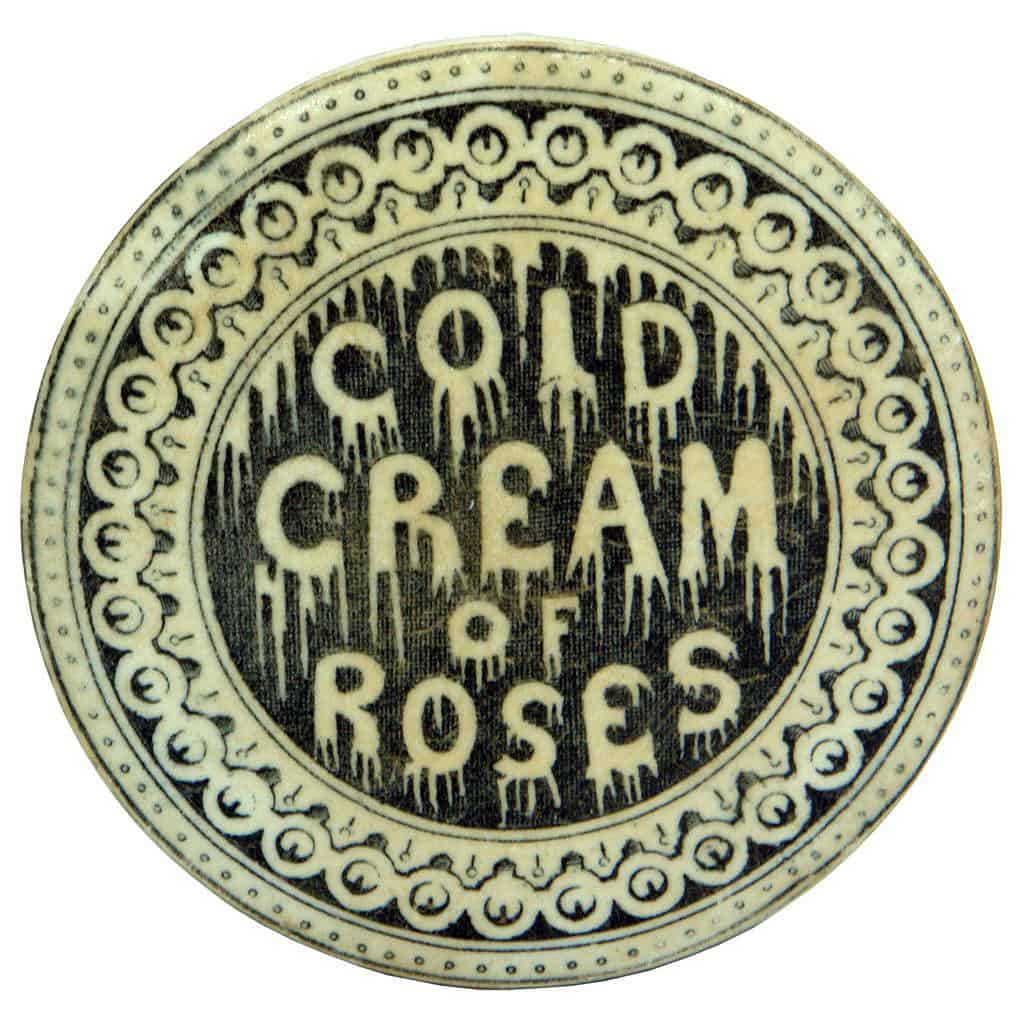 Lovin' this pic of a Cold Cream of Roses in the current ABCR Auction. I get a icy, soothing feeling just looking at the graphics.
Tuesday, 21 May 2013
Up in the mountains of West Kentucky today. Wonder if that front that is spawning all of the tornado's is headed this way. Terrible what happened in Moore, OK.
Here is an article on page 3 of Slug Plate that captures some of the insane activity on ebay caused by the Sheik from Qatar. Read
Monday, 20 May 2013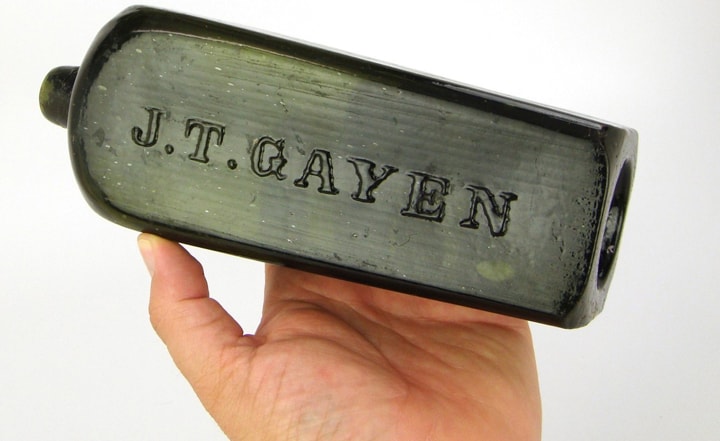 Interesting bottle…Caribbean Sea Old J T Gayen Bottle Intl' waters off Costa Rica 1800s Case Gin on ebay. Read More: Figural Cannon Bottles – J T GAYEN / ALTONA Read More: Looking at some J.T. Gayen Bottles
Saturday, 18 May 2013
Need some help determining if the Duncan Edwards Crown Bitters is English or American?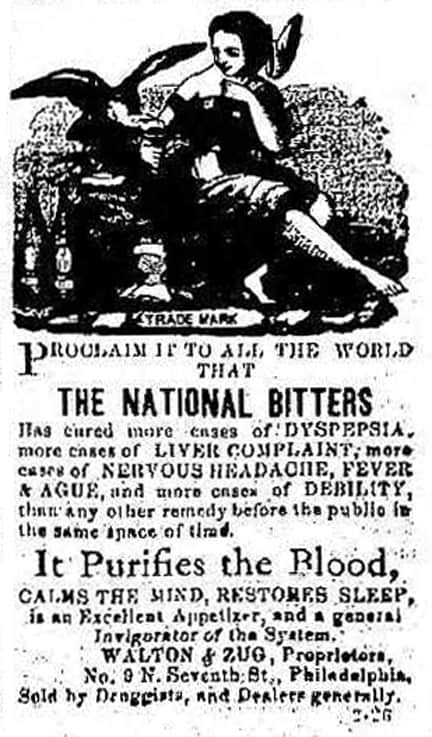 This is the first National Bitters advertisement that I have found with an illustration. Found in the Tyrone Herald, Friday, July 16, 1869.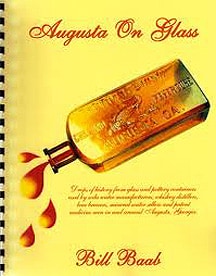 Still in Augusta. Headed home this afternoon. Miss my bottles. Had a nice dinner will Hall of Famer Bill Baab and his wonderful wife Bea the other night. Bill gave me a signed copy of Augusta on Glass which he authored.
Wednesday, 15 May 2013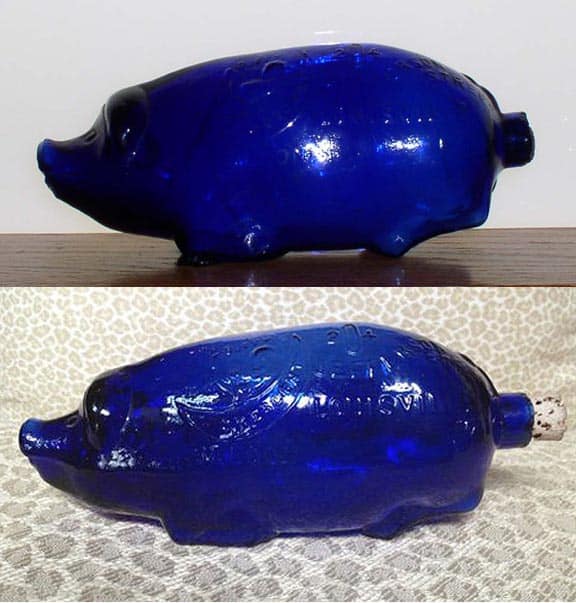 Wow, how about all these finds of late? I suppose this has always happened and our tight-knit, online community and ability to get the news out amplifies the finds. It could be that more people are looking because of all the reality shows. I think you all will get a kick out of my piece on Collectors. I'm sure I looked and spoke like a fool. Both examples of the Duffy's Crescent Saloon cobalt blue pigs are pictured above. Maybe Ralph bought the ebay version to corner the market, protect his investment. Yeh, and maybe I can win the lottery twice.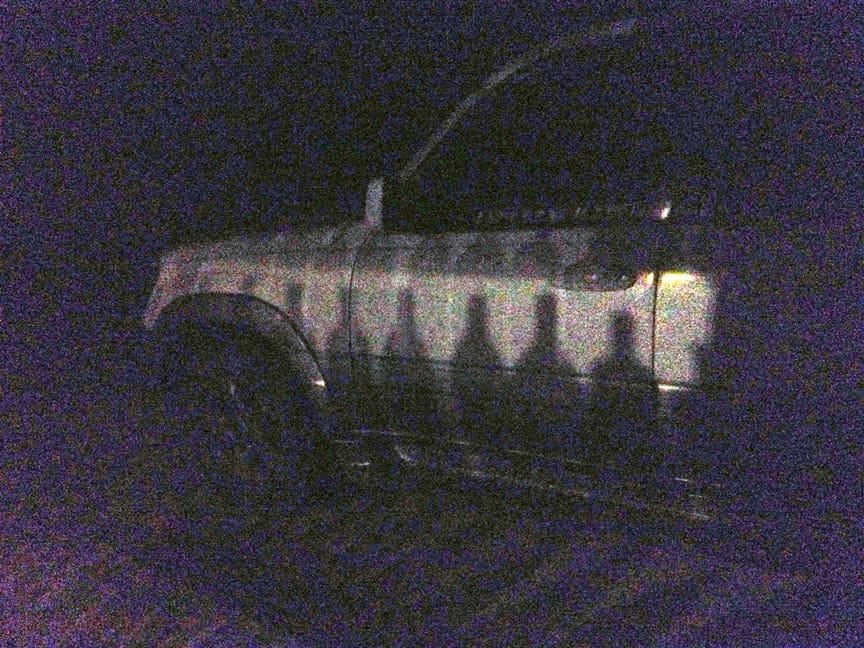 Bottles casting a shadow on Land Cruiser. Highly amplified contrast as it was midnight black outside. See the different rows?
Monday, 13 May 2013
Well, the crew from the television series 'Collectors' finished up today. I have to say, I was very impressed with the team of eight that primarily came from Toronto. They were well organized, professional, courteous and respectful in our home. I really do hope this will help the hobby down the road. This was some experience!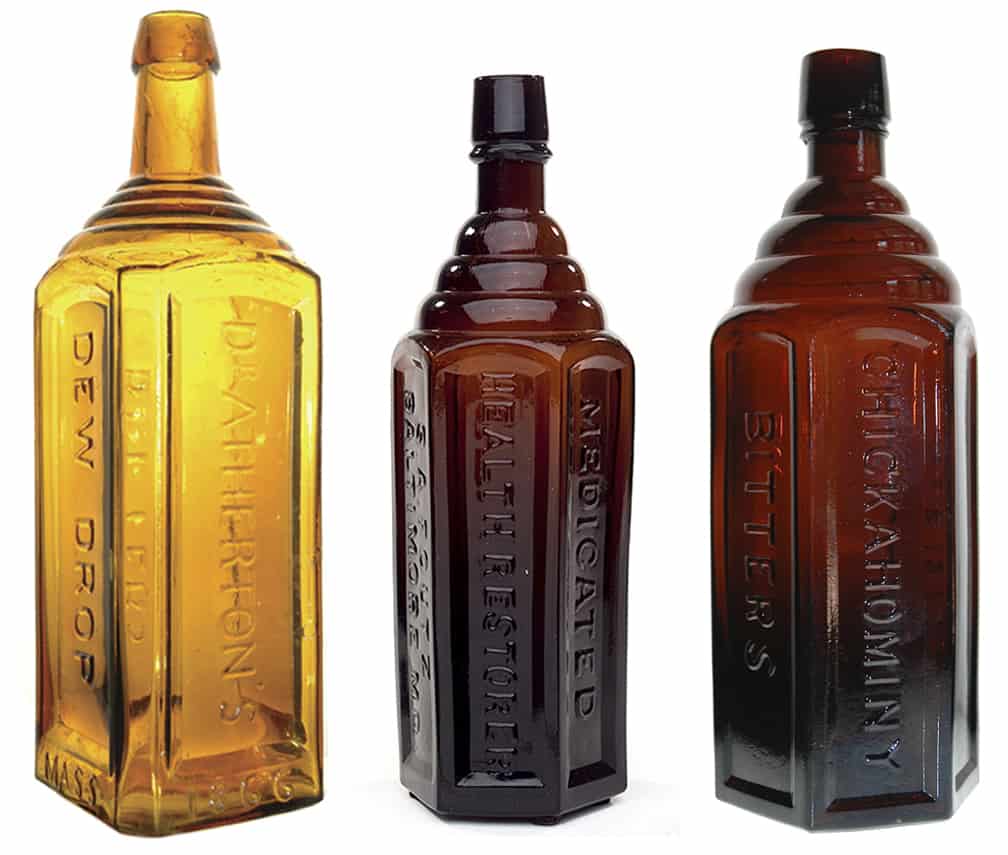 Yesterday I was comparing the Art Deco style of the Dew Drop Bitters, London Medicated and Chickahominy Bitters (pictured left to right above) to rocket ships in the old Jules Verne novels and early movies such as the George Melies movie, Le Voyage Dans La Lune (1902). I guess I let my imagination run away from me as this looks like a Barto's Great Gun Bitters stuck in the cheese moon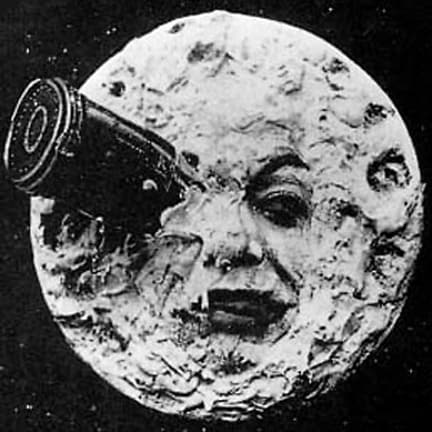 Even these early Deco renderings of the Chrysler building remind me of some of my bottles with their tops and indented panels.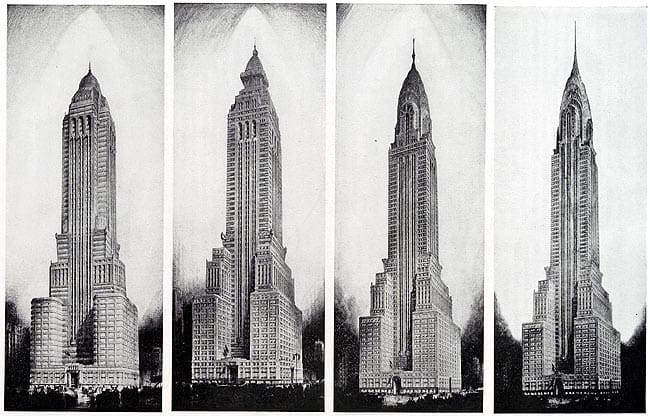 Sunday, 12 May 2013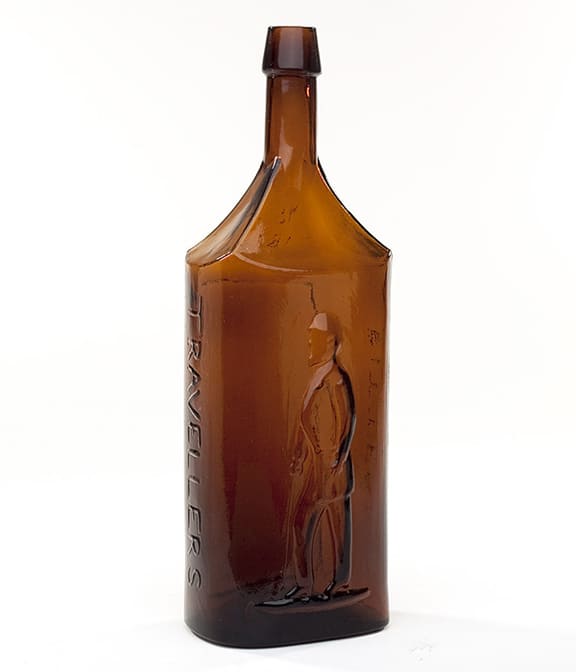 Nice to sit back and look at the strength of the Franklin and Dyott embossings on the GI-94 thru GI-98 flasks. Lovin' that Traveller's Bitters in that American Glass Gallery Auction #10. Read More: Travellers Bitters Travels from Baltimore to Carmel
Saturday, 11 May 2013
Nice example of a Swain's Bourbon Bitters on ebay. Further evidence of a healthy and robust Bitters market, particularly with squares. Read: Swain's Bourbon Bitters – A Strong Square
Television crew arrives here shortly. Been clean like crazy. Wife and granddaughter headed out of dodge to horse events. Just me and my grandson.
Friday, 10 May 2013

Gotta clean my bottles today. I've said this before. Kinda like painting the Golden Gate Bridge. Once you finish on one end, it is time to start again on the other. Full television crew from Toronto arrives 8:30 AM tomorrow for a full day of shooting that will end mid day Monday. Bottles have to look purdy. Yes I am probably crazy.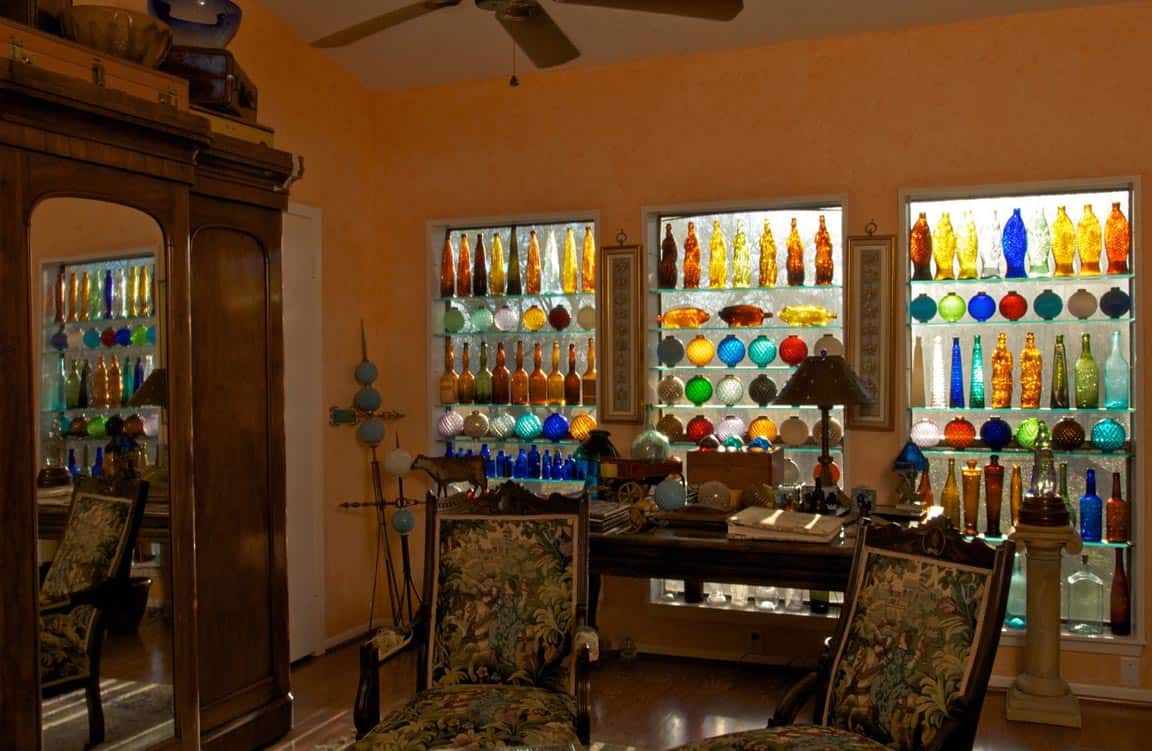 Make sure you go back and see the Dyott Manual Labor Note that was added to the recent Dyott 'singing' post. Eric Richter adds…
I hope most folks can see why this note is referred to as an "Elvis Note." Note the worker rolling glass on the marver in the white jumpsuit who looks almost identical to the 1970's version of Elvis Presley. How could they know in the 1830's that they were creating an almost perfect portrait of a 1970's Elvis? Very amusing.
Wednesday, 08 May 2013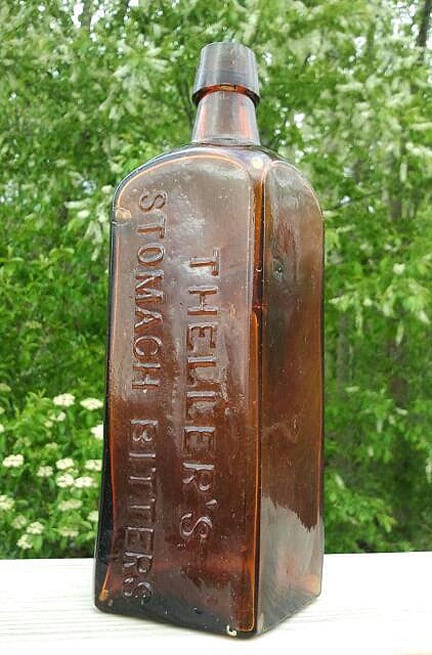 Congrats to Tim Henson –"Picked up an extremely rare Theller's Stomach Bitters today out of a very old private collection. This is the only one I have ever seen or heard of other than a listing for it in the Ring/Ham."
Read More: Labeled Theller's Bitters Lady's Leg – New York
Tuesday, 07 May 2013
Off to Louisville here shortly. A couple of items….
Anybody watching the "ebay Soda Bottle Price PHENOMENA"? Seems like something interesting is happening with a mystery buyer. That's all I'll say now.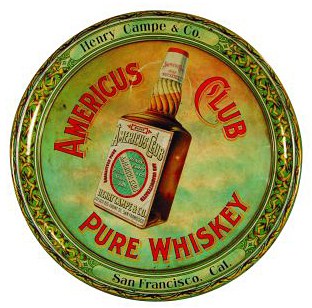 Fellow collectors; Just a quick advance heads up to let you know that the Spring list is about ready. I've gone through the shelves and stored away boxes of my personal duplicates and pulled a number of nice pieces. We also picked up a couple cases of better items on consignment and purchased a small collection that contained a number of examples that have not been publicly offered (nor seen) in years.
As many of you know, we suffered the straw that broke the camels back in terms of a complete computer system failure (it "bricked") in March, and were forced to rebuild everything in terms of contacts and addresses from scratch. Please, take a moment and reply to this email with your current mailing address. We'll be sending out the lists via USPS as soon as we get our database rebuilt.
As always, we wish you all the best of luck with your collecting endeavors. Keep in touch~
Bruce Silva (Western Whiskey Tool Top Gazette)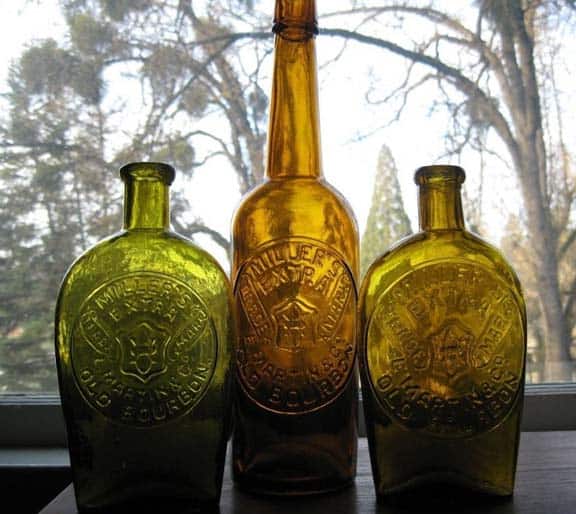 Hello All, 
I trust that everyone is having a great Spring, and if you are digging, that there have been some nice finds!
I also wanted to let you know that after a while of not listing any new items on oregontrailantiquebottles.com we are starting to receive a few quality items which will be listed in the near future. I do have a couple high quality western whiskies on the site today ( refresh your browser to see them), and there are more nice bottles on the way!
As always, if you have an item of high quality, or several choice pieces, I would be happy to list them for you for only 5% of the actual selling price. As always, there is no buyer's premium, and the selling price is agreed upon by YOU. I handle everything including photographing, listing, communicating with multiple interested parties, packaging, shipping, and the financial details. Our success has been excellent with 89% of listed items selling for strong, and record prices. For 5% how can you go wrong?
Please check in on the website for some great upcoming bottles from the old west!
See you all in Reno!
Dale Mlasko
Oregontrailantiquebottles.com
Monday, 06 May 2013
PRG to Marianne Dow: Looks like you solved it! Bravo. This would be for the extremely rare THE INDIAN HERB BITTERS aka 'Kansas City Queen' PREPARED BY DRS DICKERSON & STARK. PRG: See advertisement un Sunday, 05 May 2013. Clipping from American Agriculturist, Volume 38; Volume 1879.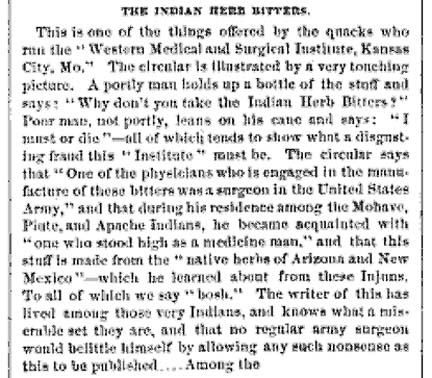 Sunday, 05 May 2013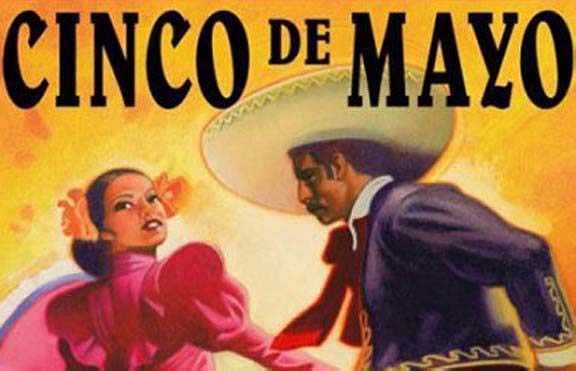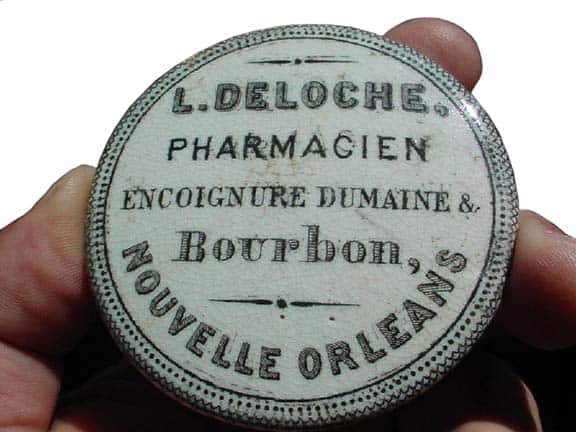 This is a bit grim but I am looking for any bottles or material for a Lewis Deloche, druggist, New Orleans.
Simeon F. Boy C. – 10 years – N.O. La – cor. Dumain (sic) & Bourbon Sts. Killed by having his head crushed by the flywheel of a force pump used for making mineral water at the establishment of L. Deloche. The boy sliped (sic) and fell with his head in the wheel while it was revolving crushing his scull (sic) and right arm. Entirely accidental.
New Orleans August 6th, 1863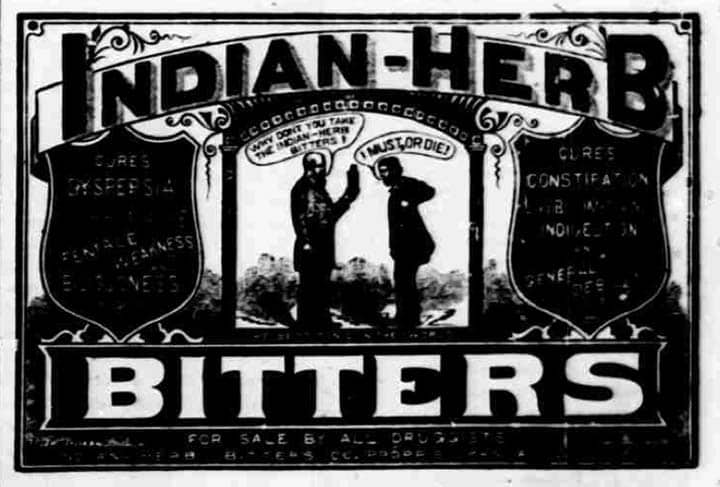 Can anyone make out or tell me the balance of the copy on this advertisement? Click to enlarge. Is it for the Dickerson & Stark 'Kansas City Queen', the E. Long Queen or the Brown's Indian Queen? Or maybe something else?
Read: The Indian Herb Bitters Prepared by Drs Dickerson & Stark
Read: E. Longs Indian Herb Bitters
Read: Looking closer at the Brown's Celebrated Indian Herb Bitters
Friday, 03 May 2013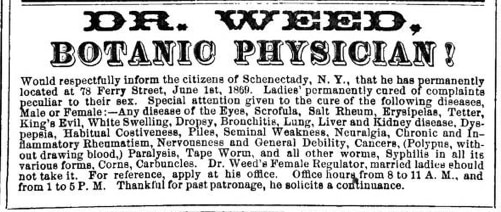 Record cold temperatures here in Houston today. Odd for May. April much cooler than usual too. Just love the advertising for Duffy's Pure Malt Whiskey. Not feeling good? You could always visit Dr. Weed. Lots of these docs set up in San Francisco and Denver now. The Dr. Weed occurred in an Albany NY newspaper in 1871.
Wednesday, 01 May 2013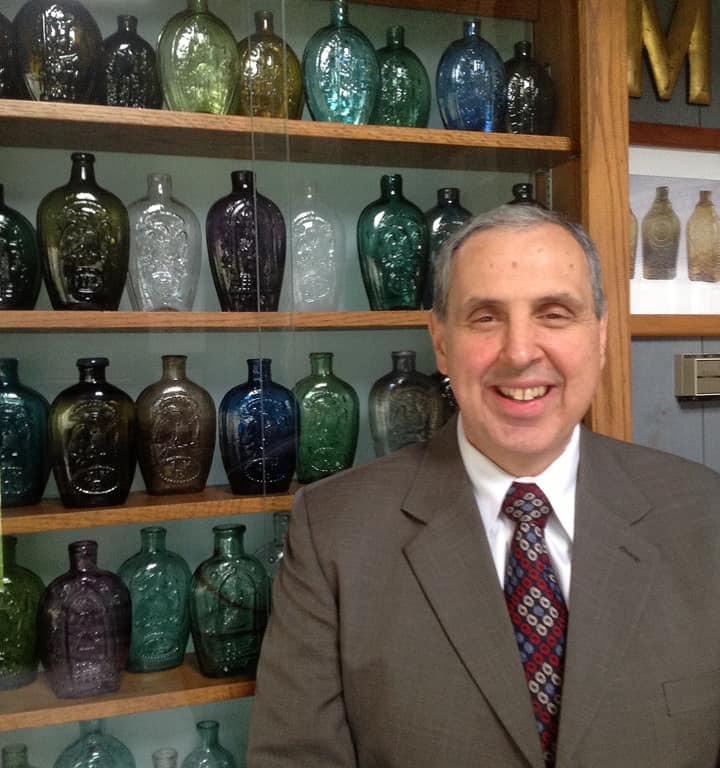 Love that picture of Mark Vuono yesterday for the banquet promotion for for the 2013 FOHBC Manchester National. Those are some monster historical flaskson those shelves. The back lights in his cabinet are turned off.
Humorous advertisement from The Medical Directory of New York City in 1886. Especially the "A Quick and Very Diffusible Stimulant and Tonic". Too much! Added to Cocaine post. From Caswell, Hazard & Co. your friendly "Family Chemists"!