Gary Katzen Milk Glass Collection
30 May 2013
Read Part 2: Why White? or How the %$#@! did you choose that Category?

I first met Gary Katzen online, a year ago June when he sent me some incredible pictures of milk glass bottles on his shelves (see further below). He was asking if I might be interested in one of his Bunker Hill Monument colognes as he heard I had a color run.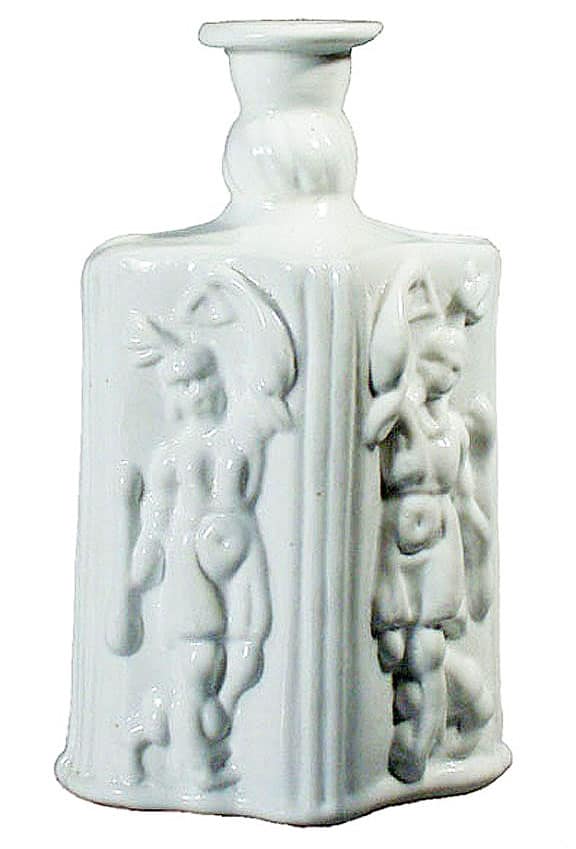 I immediately took an 'online'  liking to Gary as he seemed extremely knowledgeable, personable and passionate about milk glass. He next teased me with a killer picture of a 'Dancing Indian' cologne pictured above from his collection. He noted it as being the whitest of white opaque glass and attributed the piece to Stanger glass works; circa 1848-1853. Wow, what a piece!