Gary Katzen Milk Glass Collection
30 May 2013
Read Part 2: Why White? or How the %$#@! did you choose that Category?

I first met Gary Katzen online, a year ago June when he sent me some incredible pictures of milk glass bottles on his shelves (see further below). He was asking if I might be interested in one of his Bunker Hill Monument colognes as he heard I had a color run.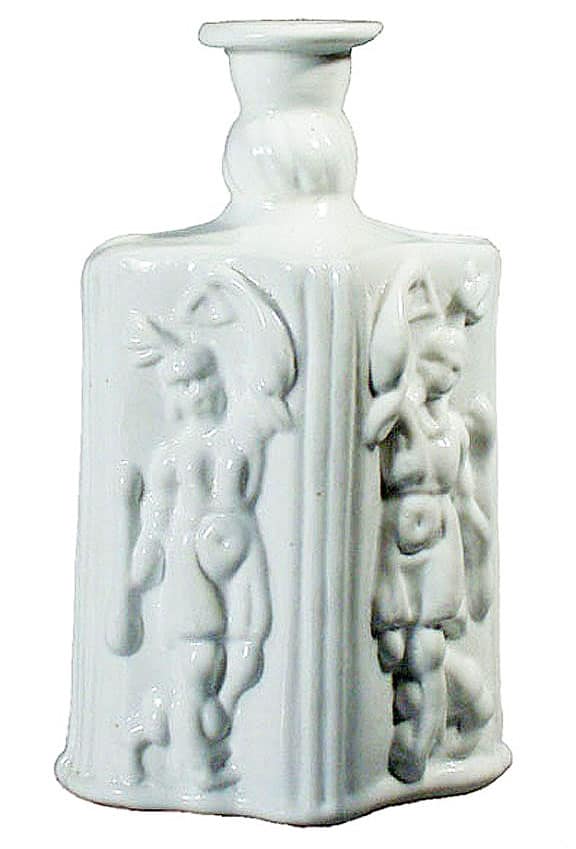 I immediately took an 'online'  liking to Gary as he seemed extremely knowledgeable, personable and passionate about milk glass. He next teased me with a killer picture of a 'Dancing Indian' cologne pictured above from his collection. He noted it as being the whitest of white opaque glass and attributed the piece to Stanger glass works; circa 1848-1853. Wow, what a piece!
Milk glass is an opaque or translucent, milky white or colored glass, blown or pressed into a wide variety of shapes. First made in Venice in the 16th century, colors include blue, pink, yellow, brown, black, and the white that led to its popular name.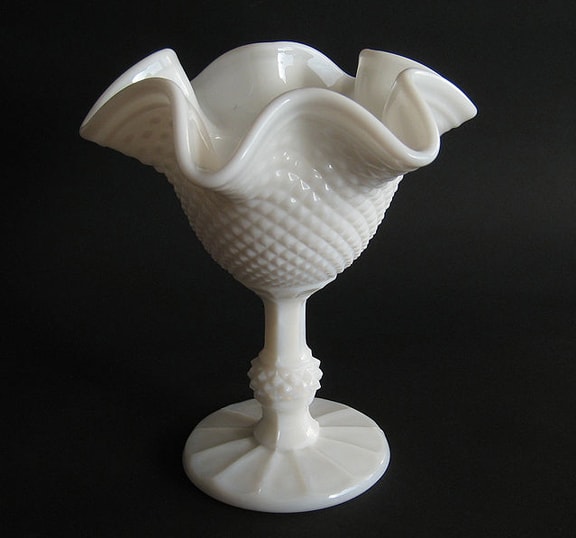 19th-century glass makers called milky white opaque glass "opal glass". The name milk glass is relatively recent. The white color is achieved through the addition of an opacifier, e.g. tin dioxide or bone ash.
Made into decorative dinnerware, lamps, vases, and costume jewelry, milk glass was highly popular during the fin de siecle. Pieces made for the wealthy of the Gilded Age are known for their delicacy and beauty in color and design, while Depression glass pieces of the 1930s and '40s are less so. Perhaps one of the most famous uses of opal glass (or at least the most viewed example) was for the four faces of the information booth clock at Grand Central Terminal in Manhattan. [Wikipedia]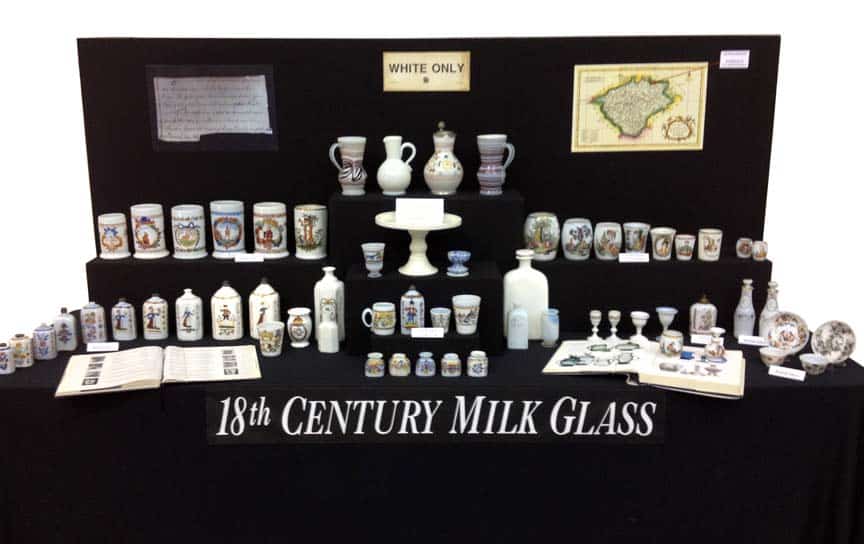 This past March I was able to meet Gary finally as my dealer table at the 2013 Baltimore Bottle Show was in close proximity to his outstanding 18th Century Milk Glass display (see above). The display also won a 'People's Favorite" award. I know it was my favorite.
Anyway, I had a few pictures from Gary nested away. Hope you enjoy.
Gary Katzen Milk Glass Collection