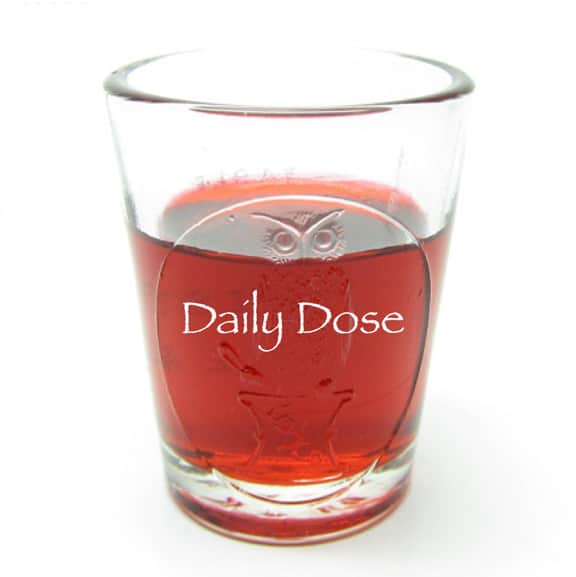 JULY

  

|

 

2 0 1 4
Thursday, 31 July 2014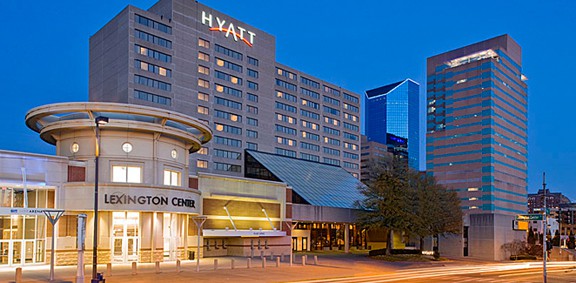 After a 15 hour drive we are here! Not used to driving that far. Carrying a lot of stuff. Elizabeth and I took turns. I drove the the first fifteen hour shift and she took the second. Hmmmm. She says she likes that schedule for the return trip too.
The Hyatt Regency and adjoining Lexington Center facility is great. Just worked out at the fitness center. Weather perfect. Already running in to bottle people that have come early to enjoy Lexington and see horse farms etc.
Tuesday, 29 July 2014
Pulling out of Houston 3:00 am tomorrow with Elizabeth for the Lexington National. House sitters and six dogs in place. Gonna miss them.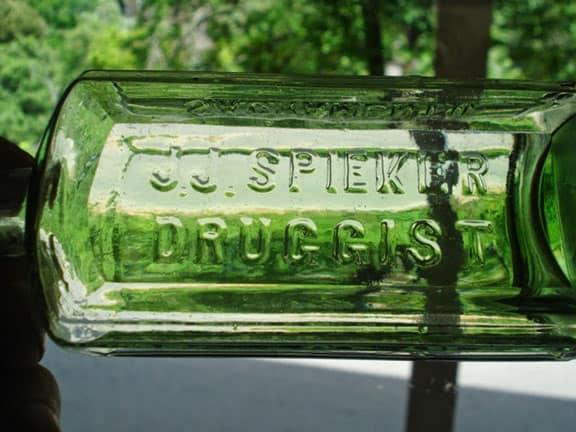 Cool to see that Rick Simi found a J. J. Spieker druggist bottle to go with the Lash's Bitters post.
Lots of super cool bitters posts lined up. Just stretched thin at the moment!
Sunday, 27 July 2014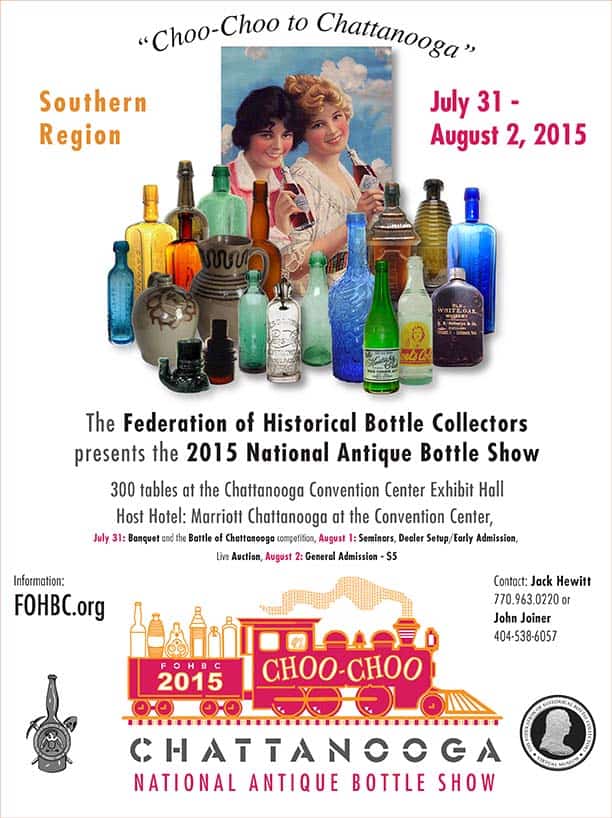 Contacts and Info Packets available for the 2015 Chattanooga National. Be one of the first to reserve tables!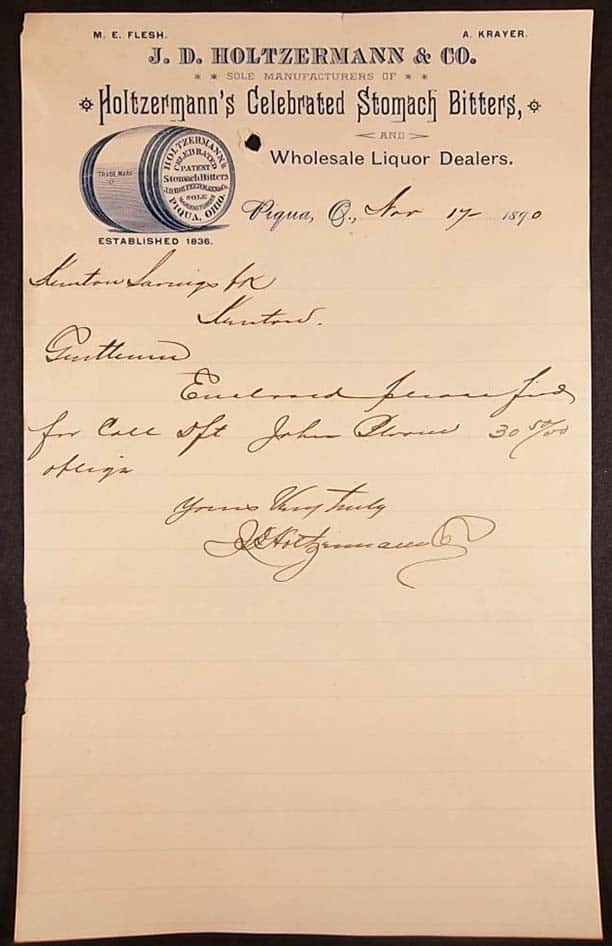 Marianne Dow tips us off to a nice letterhead example Signed by J.D. Holtzermann himself. Read: Log Cabin Series – Holtzermann's Patent Stomach Bitters (2-Roof) Read: Log Cabin Series – Holtzermann's Patent Stomach Bitters Compound (4 Roof)
Friday, 25 July 2014
Ahhhhh…nice to be back in the saddle again. Took an early bird from Knoxville to Houston this AM. Had to get up and drive almost 2 hours to airport from Corbin, KY. so in effect I got up at 2:00 am. Next on the radar is the Lexington National.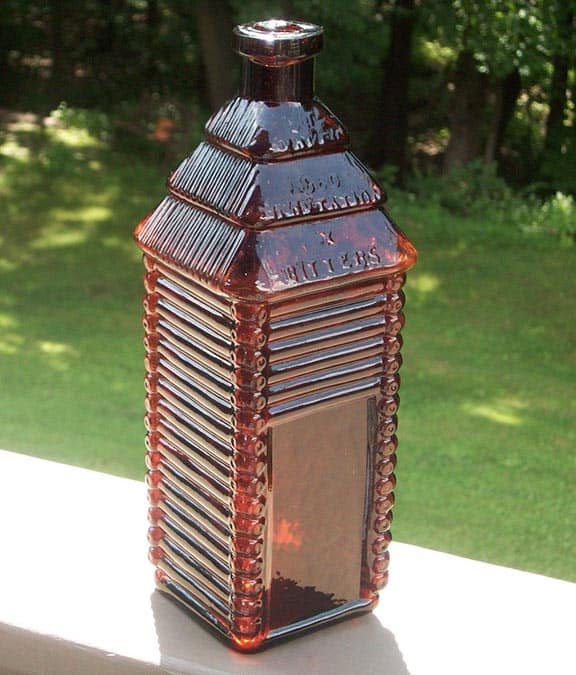 What do you think about this Drakes monstrosity on ebay? Look at that polished 'Old Sachem. like mouth. Hmmmmmm. Kinda like a cowboy with an indian head in a carnival show. Read: Information on the Drake's Plantation Bitters Variants
Thursday, 24 July 2014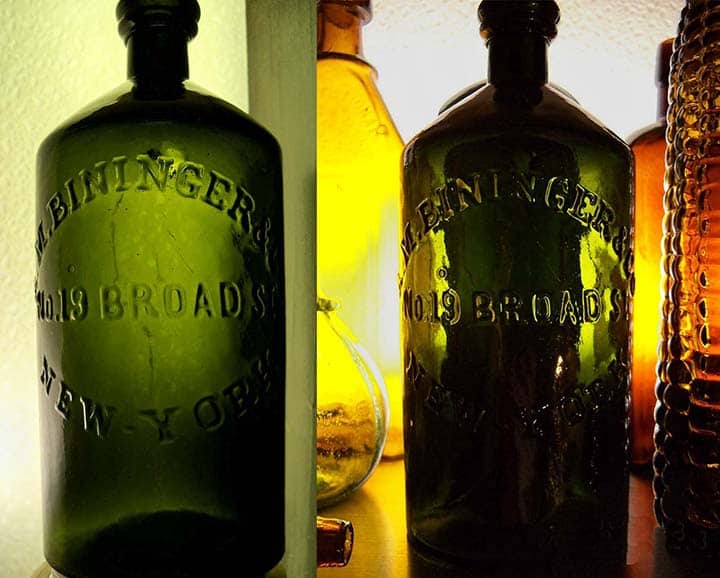 Nice pictures from Chris Eib on a gorgeous color for a "A.M. BININGER & CO. / NO. 19 BROAD ST. / NEW-YORK". Read More: Bininger Gallery. He calls it a "Cryer" as it does have serious issues on the reverse side. Still displays great. As I am saying more and more to people of late, "Being a collector isn't even remotely connected to having everything perfect". Far from it. Go to the ancient Egyptian or Greek Galleries in a museum and look around.
Bracelet Demijohn pics in Mailbox.
Wednesday, 23 July 2014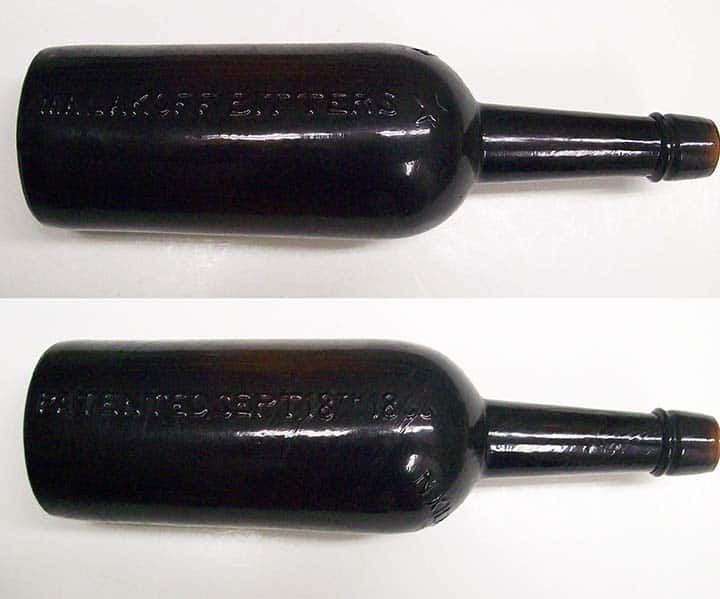 Off to Lexington for business (not the show yet!). Great example of an extremely rare Malakoff Bitters from New Orleans. From the Courtney Frioux collection. Read: What about this New Orleans Malakoff Bitters?
Tuesday, 22 July 2014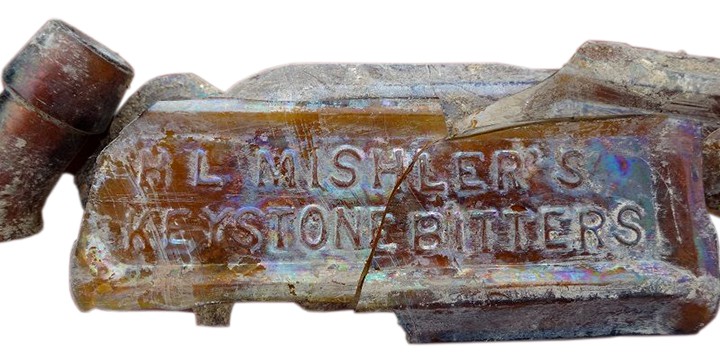 Fragments from a dig of an extremely rare Mishler's Keystone Bitters – Christian Raezer. Read: Mishler's Keystone Bitters – Stencil and Bottle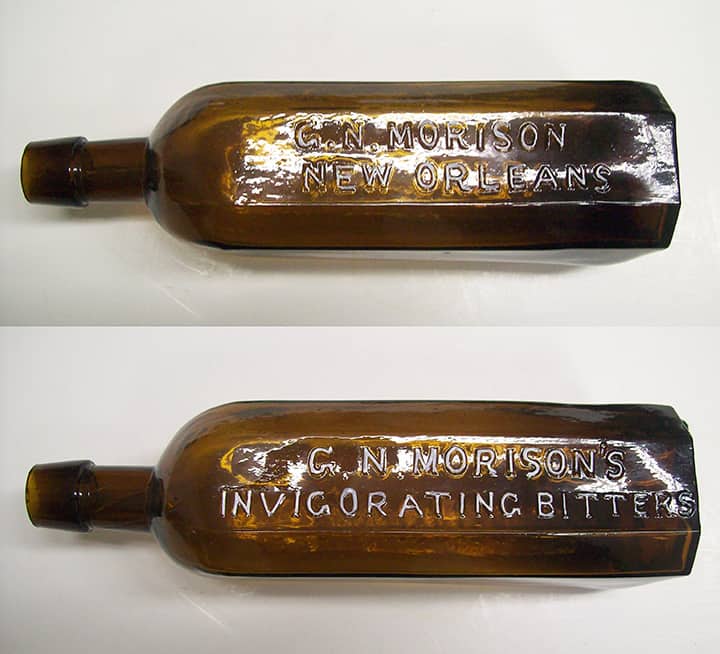 Incoming pictures from Courtney Frioux of an extremely rare, G. N. Morison's Invigorating Bitters from New Orleans.
Monday, 21 July 2014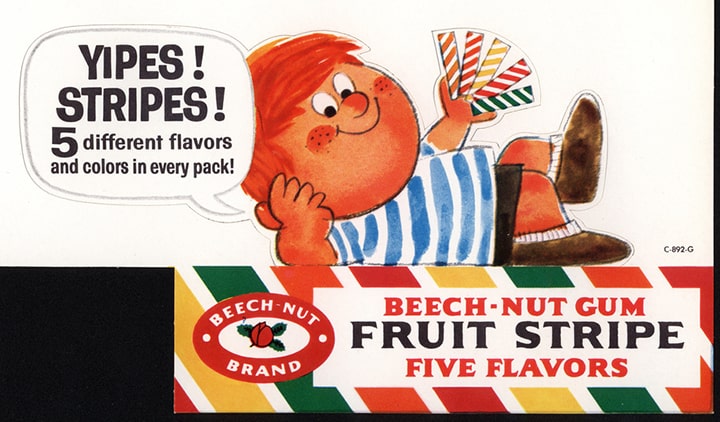 Yipes Stripes!!! (remembering that ad slogan) Less than two weeks to the Lexington National. Super Busy. There are still people reserving tables.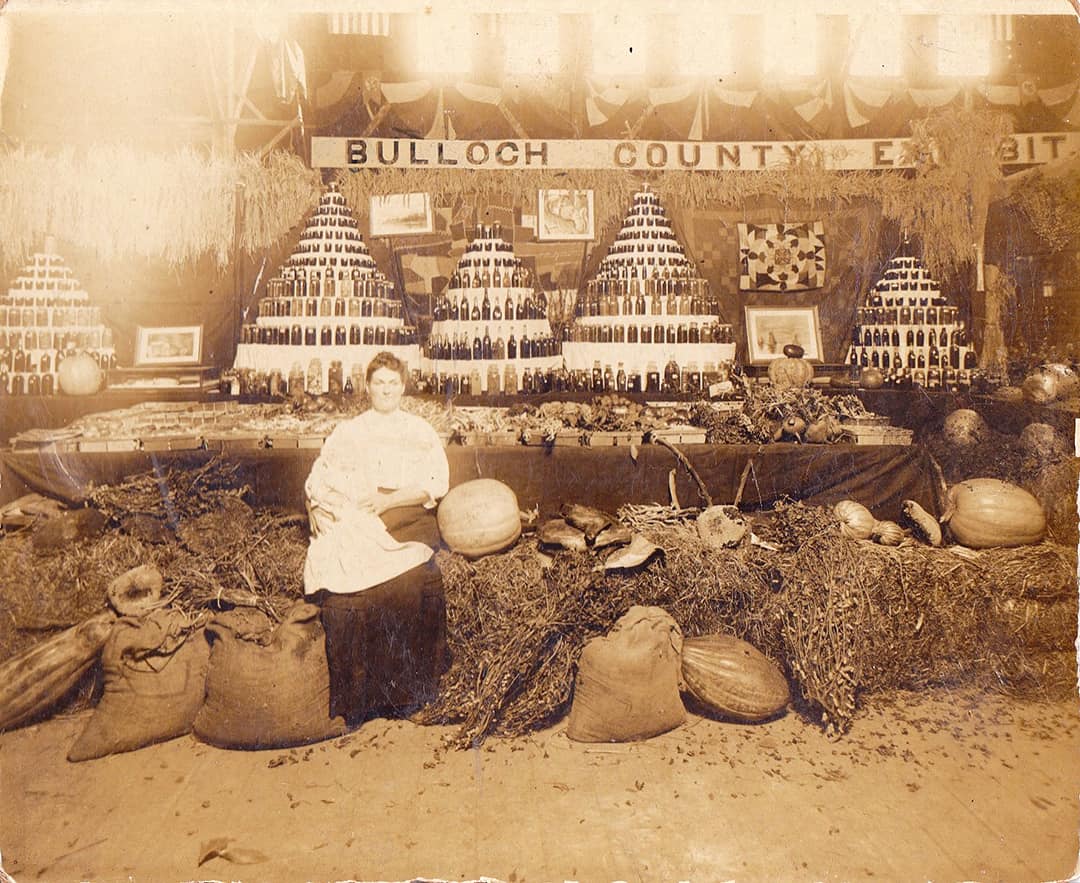 Houston Bottle Show: Brad Seigler had this really neat picture of a women with a baby at the Bulloch County Exhibit. From what I can tell, this might be Bulloch County, Georgia. Look at all the fruit jars and bottles. I borrowed and scanned.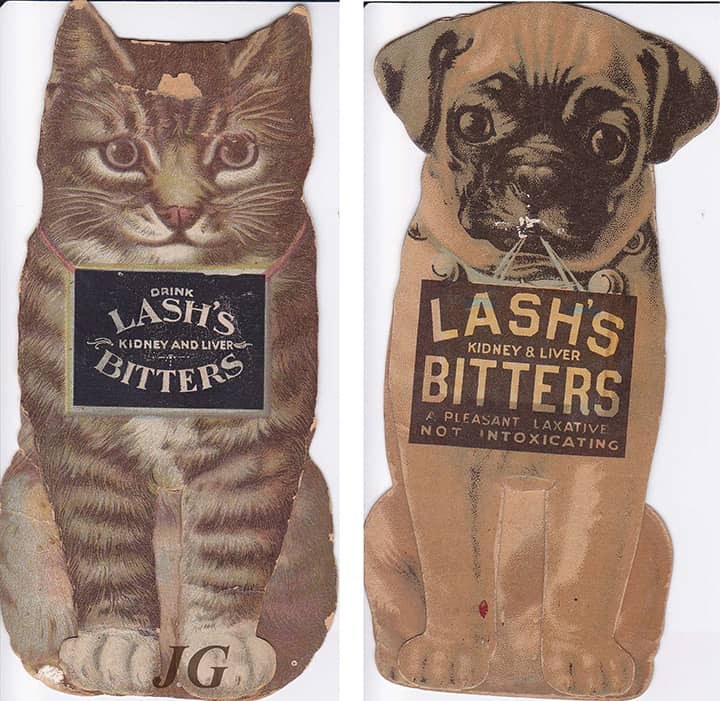 Look for a series on Lash's Bitters inspired by the Pineapple-Ade dispenser I picked up this weekend at the Houston show. Partnering with Joe Gourd. He tells me he has well over 100 paper pieces for Lash's!!
Houston Show Report in progress.
Sunday, 20 July 2014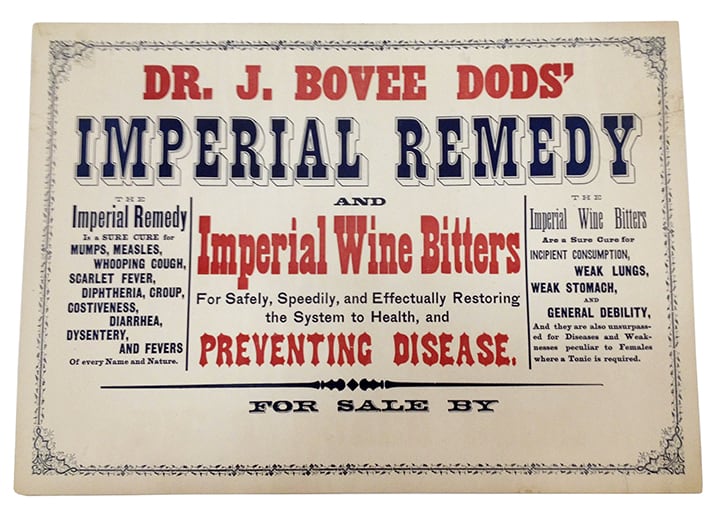 Cool Dr. J. Boveedod's Imperial Remedy Bitters sign at the Houston Bottle Show from Henry Tankersley. Read more: Dr. J. Boveedods Imperial Wine Bitters
Wednesday, 17 July 2014
Well, the Lexington National Souvenir Program goes to the printer today. I will post online soon. Looks pretty good. Trade card authority Joe Gourd sends in the following: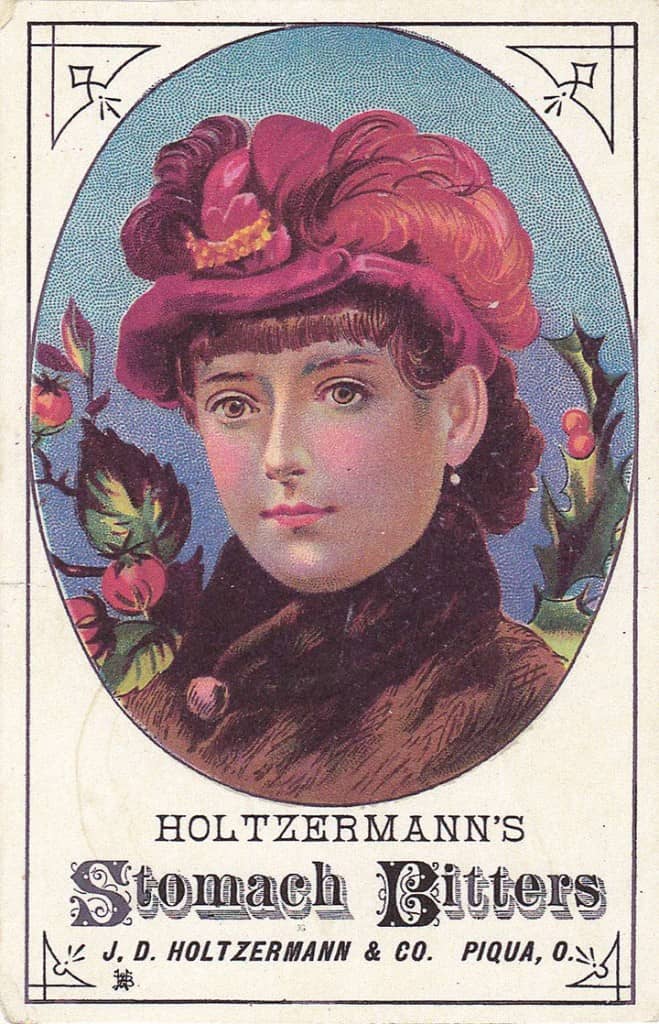 "Ferd, Saw your post about the unembossed Drakes and the reference to Holtzermann. GREAT POSTER!!! Here is my modest contribution to your Holtzermann post. The backside of this trade card is blank. Have a great day…….Joe".
See below
Tuesday, 15 July 2014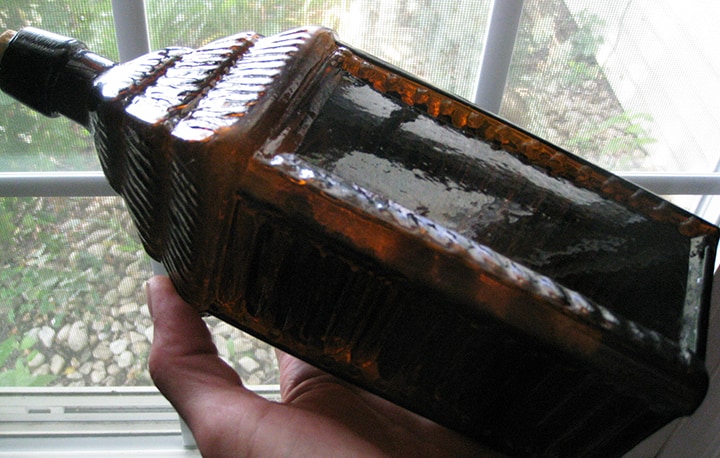 Hey Ferd,
Twenty years ago I collected Figural bitters and had one of these bottles. I am almost sure it is the earliest Holtzerman Cabin Bitters. I have seen a very early colored ad poster for Holtzerman and it has a picture of this bottle with a label on it. 

Jim Bender
See: A Quite Different Un-embossed Drakes
Peachridge: By golly….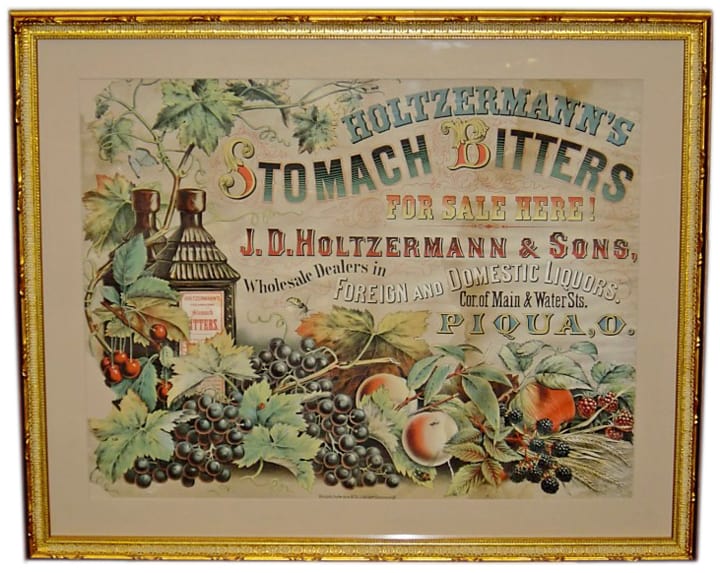 Read: Log Cabin Series – Holtzermann's Patent Stomach Bitters Compound (4 Roof)
Read: Log Cabin Series – Holtzermann's Patent Stomach Bitters (2-Roof)
Sunday, 13 July 2014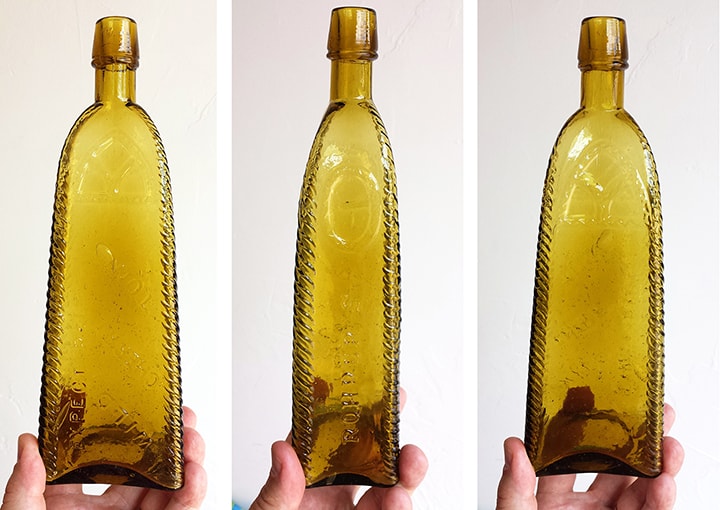 Looking yesterday at Pictures of a EXTRAORDINARY Rohrer's Expectoral Wild Cherry Tonic example in yellow which was actually marketed as a bitters. From the Fuss collection. Read More: Rohrer's Expectoral Wild Cherry Tonic
Saturday, 12 July 2014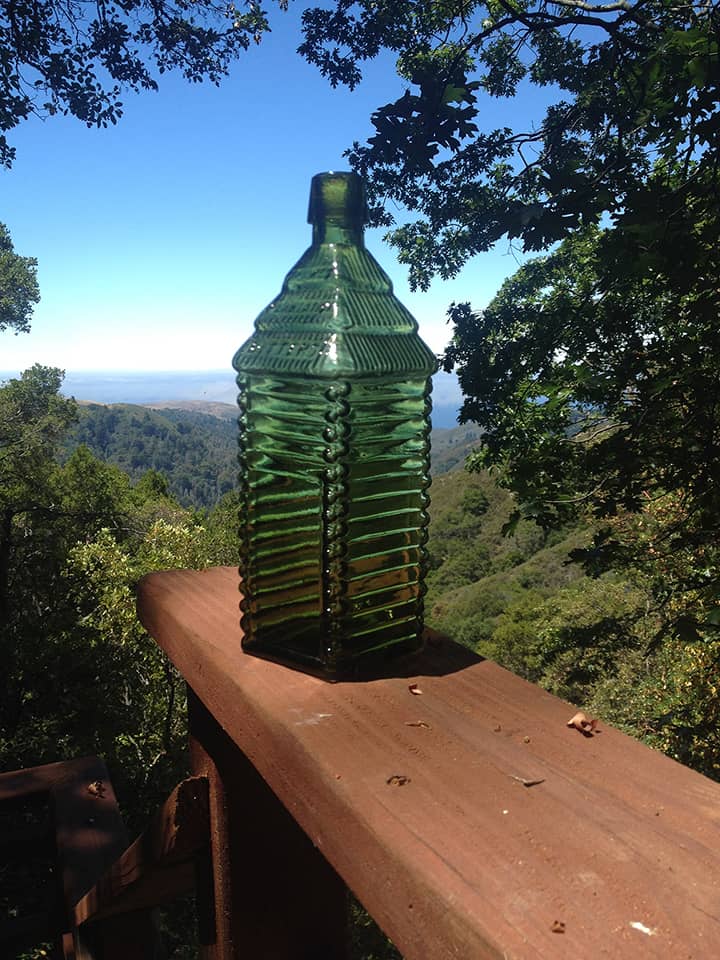 Extremely Rare, 5 LOG Drakes Plantation Bitters in green moves from Florida Collection to California Collection.
Friday, 11 July 2014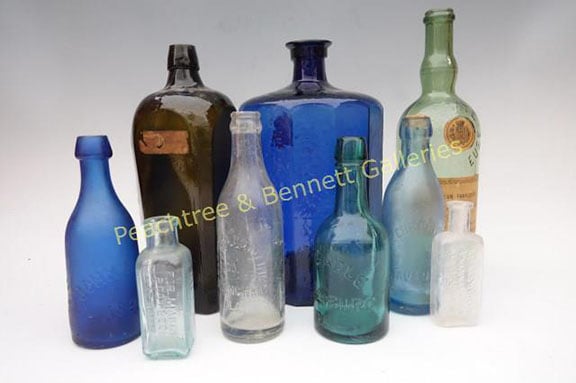 Someone needs to Hop on Pop FAST. LOT #523 – Group Nine Early American Bottles. Thanks to Lou Holis. Remember that Harrison's showed up in the Mailbox earlier in the week. *Harrisons was pulled from auction.
Thursday, 10 July 2014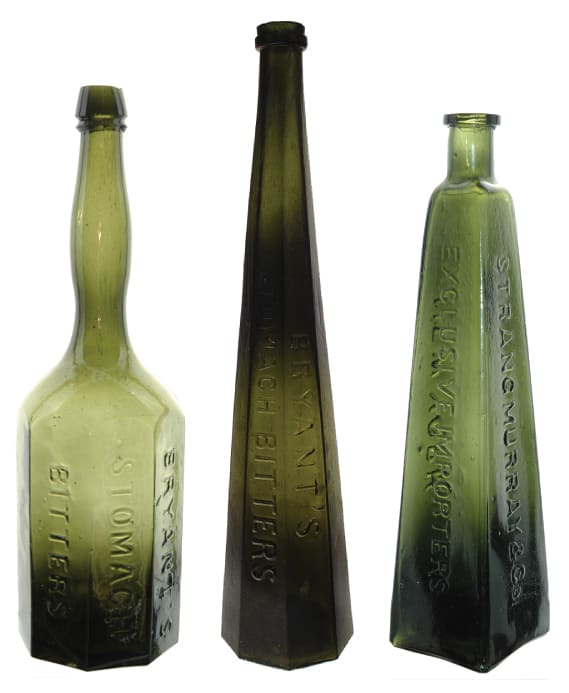 Working on a series of posts on dark olive green Aromatic Bitters like the Thuringer Aromatic Stomach Bitters and Jackson's Aromatic Life Bitters. How about that trio of cool "tall bottles" above.
Wednesday, 09 July 2014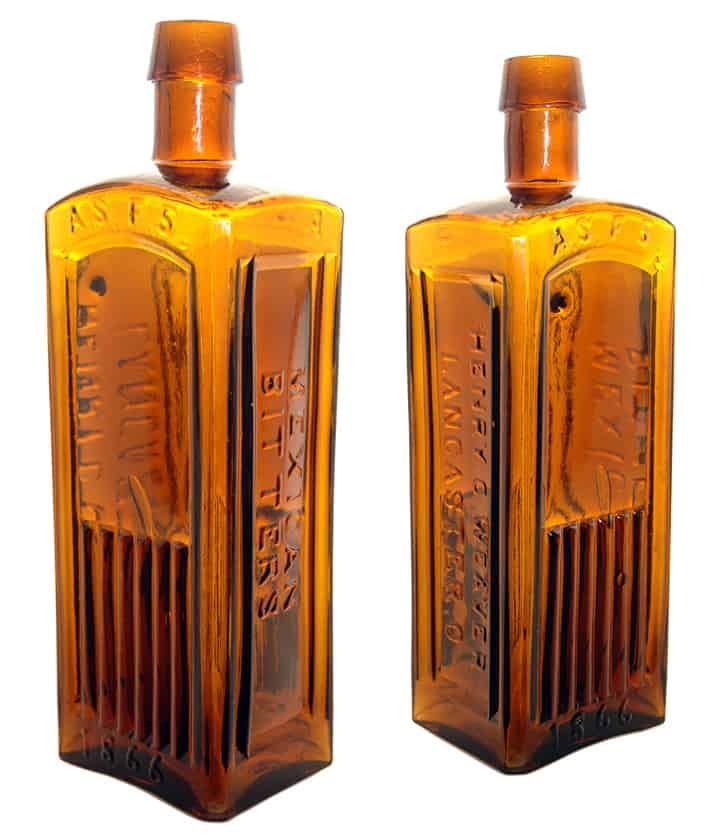 Just proofed a nice article for the next Bottles and Extras called "Henry Clay Weaver: 19th Century Entrepreneur, Extraordinare" by Gary Beatty. Weaver put out the Mexican Bitters. Gary wants to use my example (pictured above) in the article.
Tuesday, 08 July 2014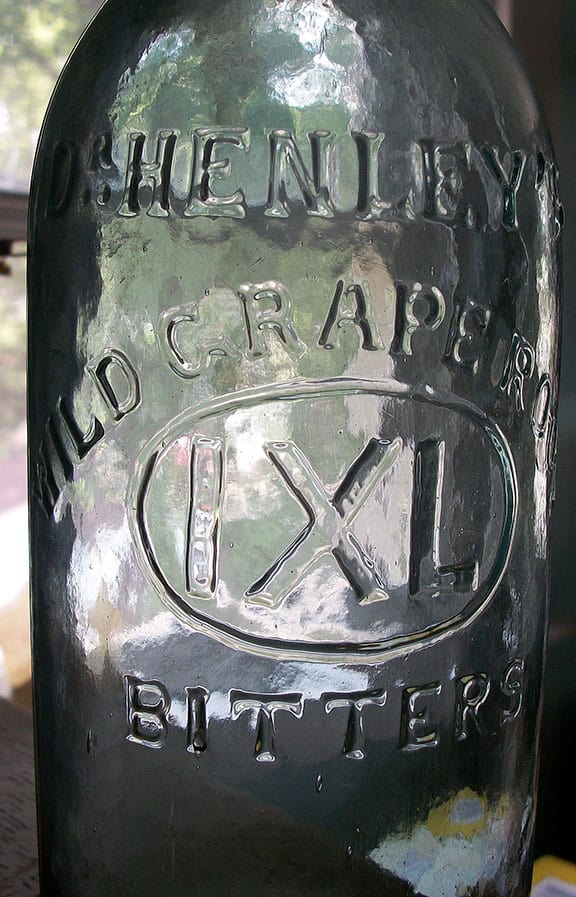 Can one of you Western bitters collectors answer the Dr. Henley's question posted on PRG Mailbox Letters? Thanks. Check out that gallon Harrison's Ink while you are there!
Sunday, 07 July 2014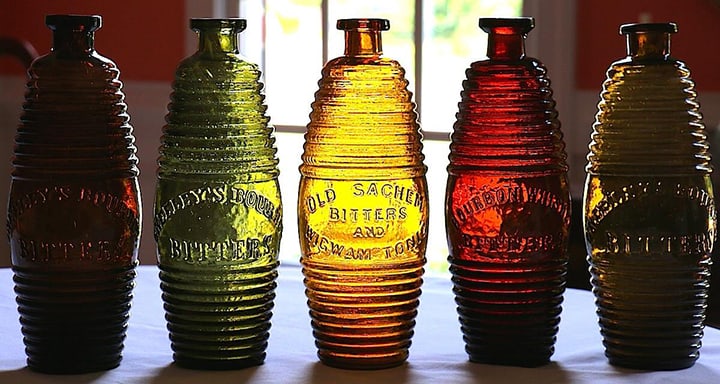 Purdy picture of some Old Sachems by Mike Newman.
Saturday, 05 July 2014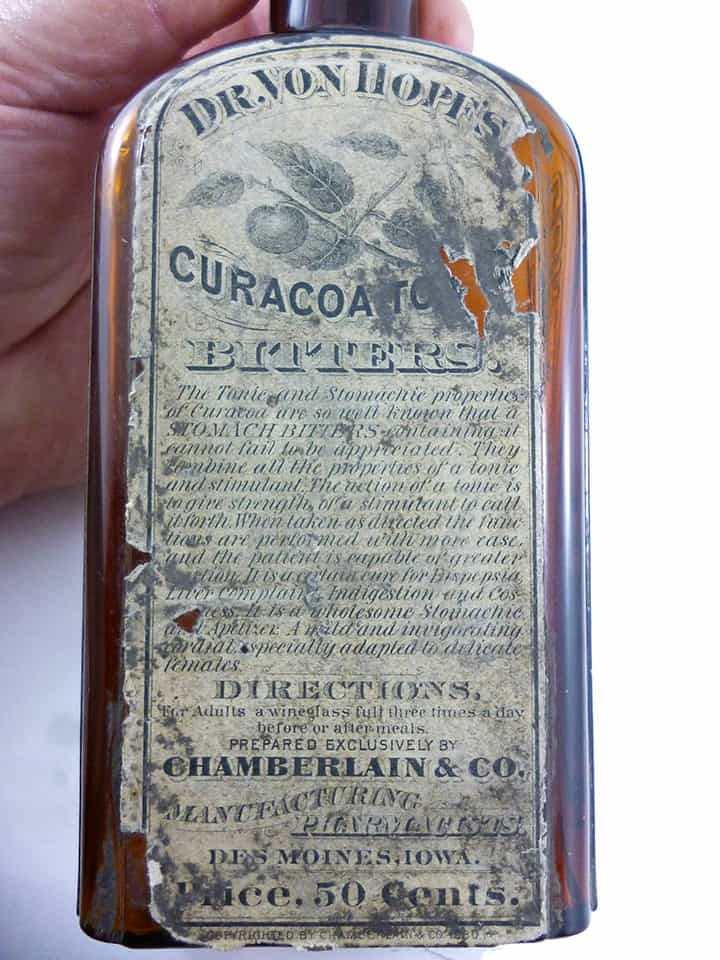 More Word Cup Quarter Finals today. Updated Dr. Von Hopf's Curacoa or Curaco (or Curacao) Bitters post with labeled example above.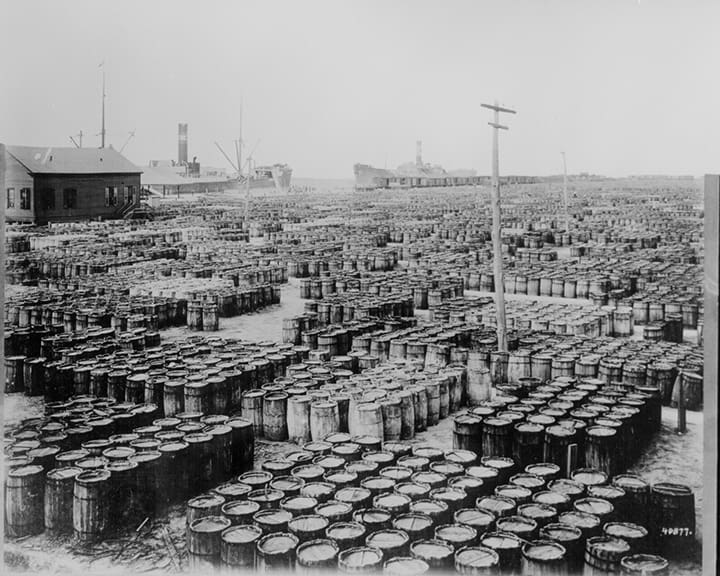 Cool picture of barrels sitting on the Savannah docks. One can only wonder what products were within. Makes me think of a couple of great Savannah bitters.
Read: Solomon's Strengthening & Invigorating Bitters – Savannah, Ga.
Read: Lippman's Great German Bitters – Savannah, Georgia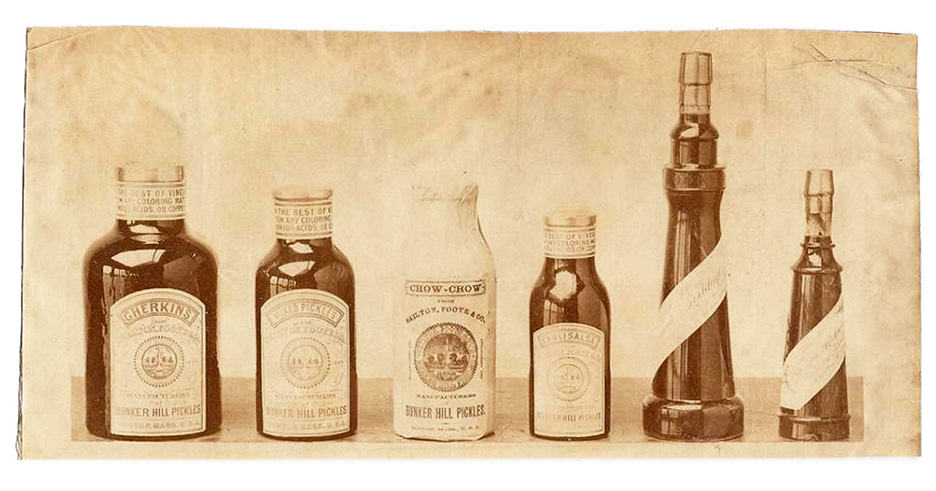 Updated the really old PRG post called Bunker Hill Pickle Lighthouse Color Run. I say old as it was one of my first posts back in April 2011. The silk image above of Skilton, Foote & Co. products and the box were from Keith Bellew.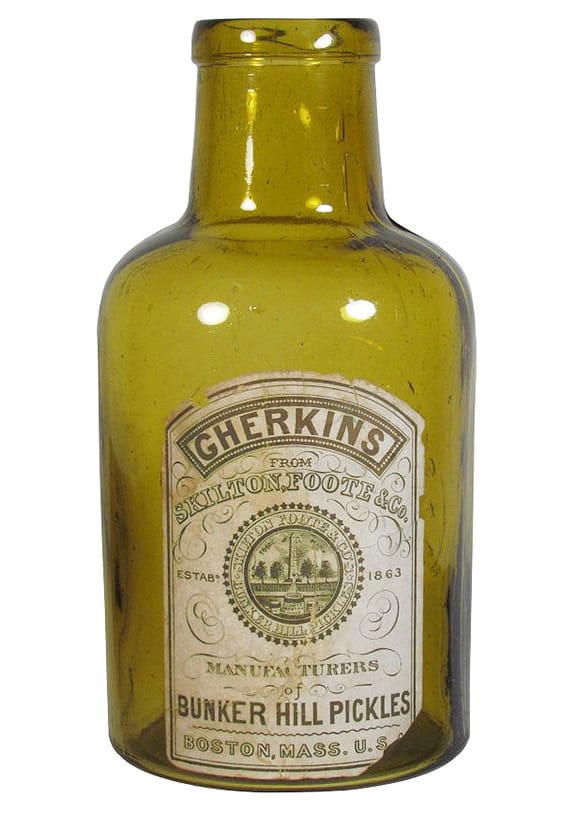 Friday, 04 July 2014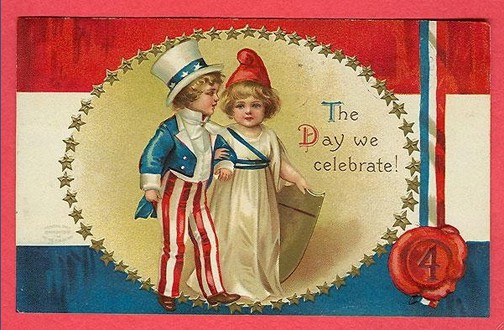 Happy 4th of July everyone!
Updated the Could this be the Nathan's Celebrated Union Bitters? post with this advertisement from Corey Stock. Ad from the Nashville Daily Union on 30 October 1863.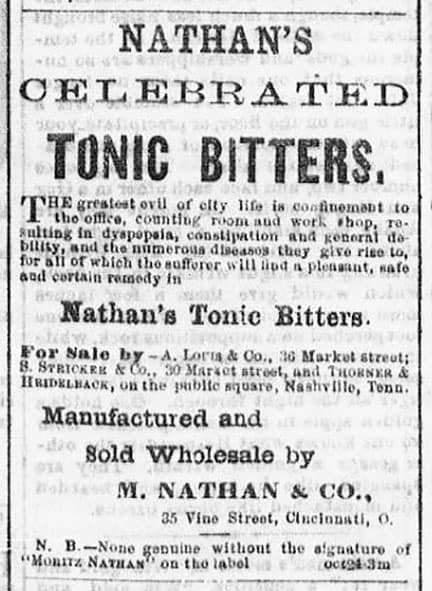 Thursday, 03 July 2014
Just in from Miami. Good to be home. Two interesting emails…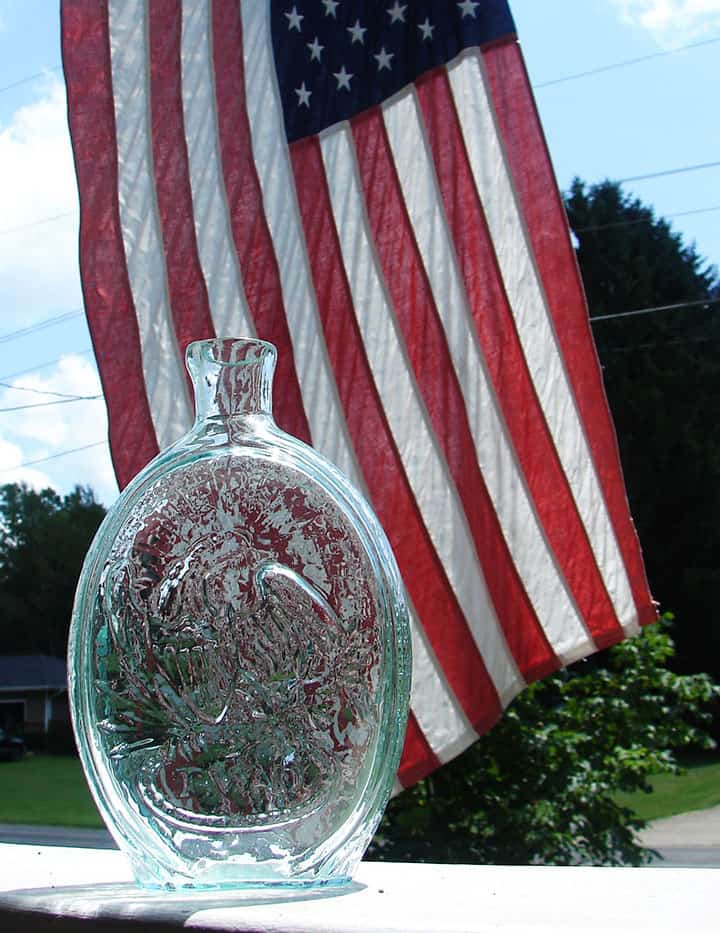 Hi Ferdinand, Hope all is well. I thought I would send along a festive picture for Independence Day. It was nice so I took my firecracker flask outside and took this. I think it turned out pretty neat. Take care, Cody Zeleny
Hey Ferd, Nice picture of a killer, Dr. John Bulls, Extract of Sassaparilla, Louisville KY…green, open pontil, hugh donut top.. great condition. It now resides in a local collection…but he will be at the National Show so, maybe this bottle will make an appearance.. (picture 1 shows me holding the bottle). Thanks, Jeff (Mihalik) Note: Jeff is giving a seminar at the Lexington National on Ohio Valley Privy Digging. Seminar List
Tuesday, 01 July 2014
Working down in Miami the next few days. Just so terribly busy with the FOHBC, FMG and myself (Peachridge Glass and Bitters). The three "F's". Just so much going on. Looking for some incoming Reno pics including a killer IXL that Jerry Forbes picked up.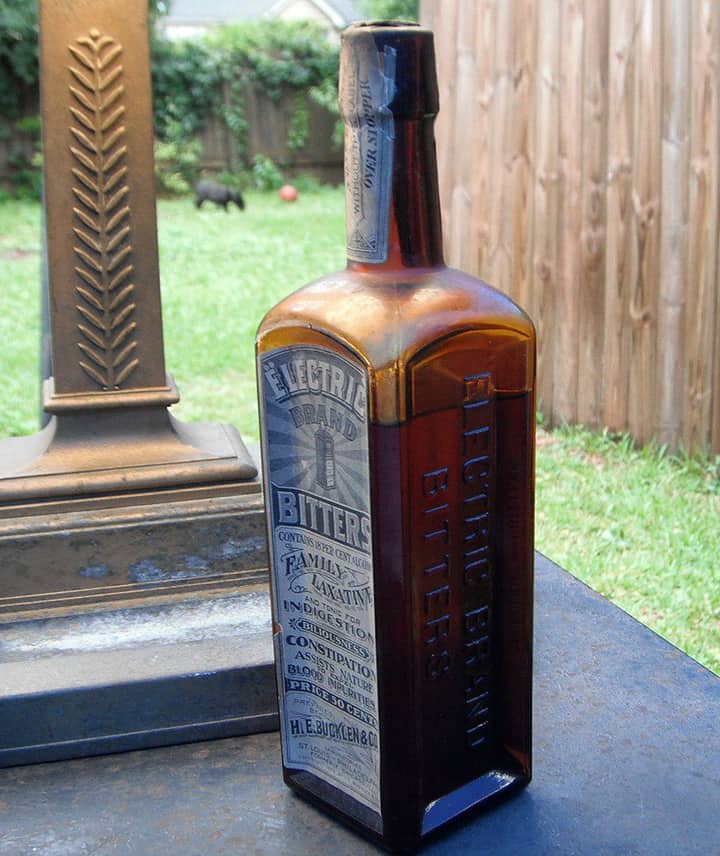 Like this labeled Electric Bitters on eBay. Read: Electric Bitters Bucklen Laboratory Trade Card Read: Electric Bitters and the Three Little Pigs Read: H.E. Bucklen & Company of Chicago – Electric Bitters