Looking Closely at an Electric Bitters Label
02 July 2014 (R•051119-cover)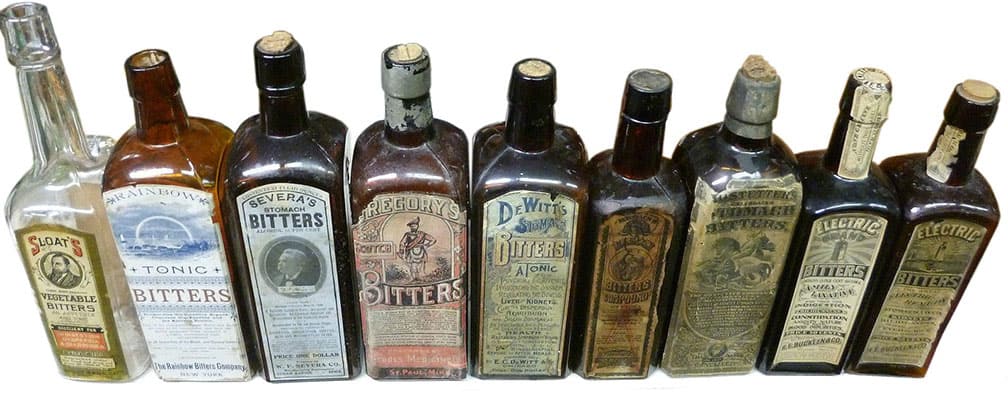 Looking back, I can see that I have posted about the lowly Electric Bitters at least three times before. Did I say lowly and three times? How can that be? The Electric Bitters has to be one of the most common bitters bottles and is so common, you might find ten or twenty amber examples, should you magically sweep down and hit all of the bottle shows any given weekend or look at ebay. So what makes them so exciting?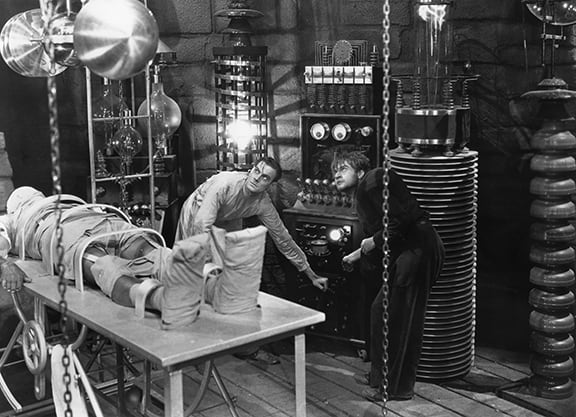 First of all, it is the name, "Electric Bitters". How cool is that! Just focus on the brand graphics at the top of the post and you will see this "Frankenstein -like" image of a bottle receiving jolts of electricity. Boy, that sure makes me want to buy and drink the concoction. Bitters graphics don't get any better than this!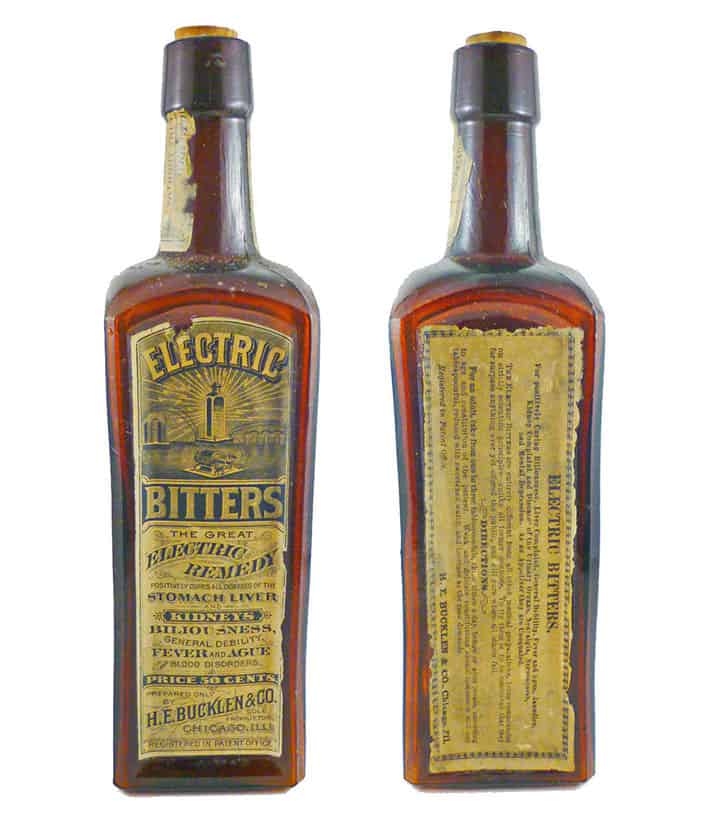 Electric Bitters also came from the big, industrialized city of Chicago, Illinois and was made by H. E. Bucklen & Company. They later moved and had "Laboratories" (how Frankensten is that) in St. Louis and Philadelphia where they batched and zapped the stuff. Bucklen produced some fascinating advertising and other ephemera pieces that really give the brand presence and depth. You can see examples of this material in my other posts which are indicated further below. The postal cover below is from the great Ben Swanson collection.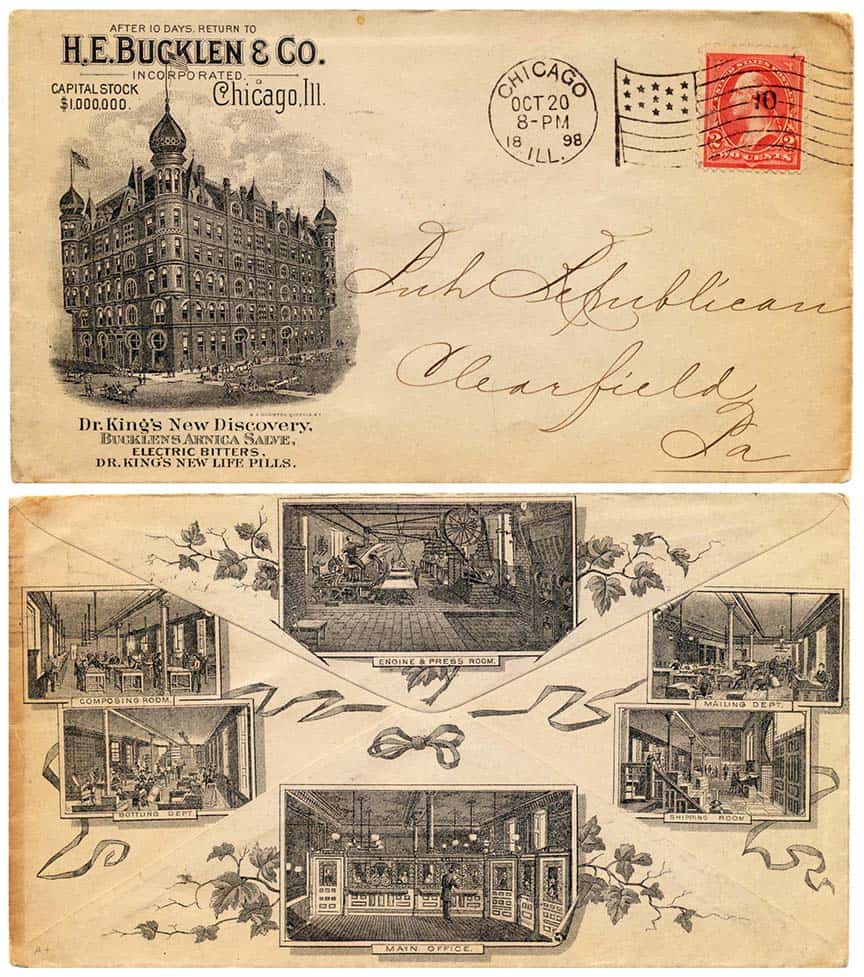 Lastly, Electric Bitters comes in a a few size variants and a wicked yellow color that really dances. One of my examples is posted directly below.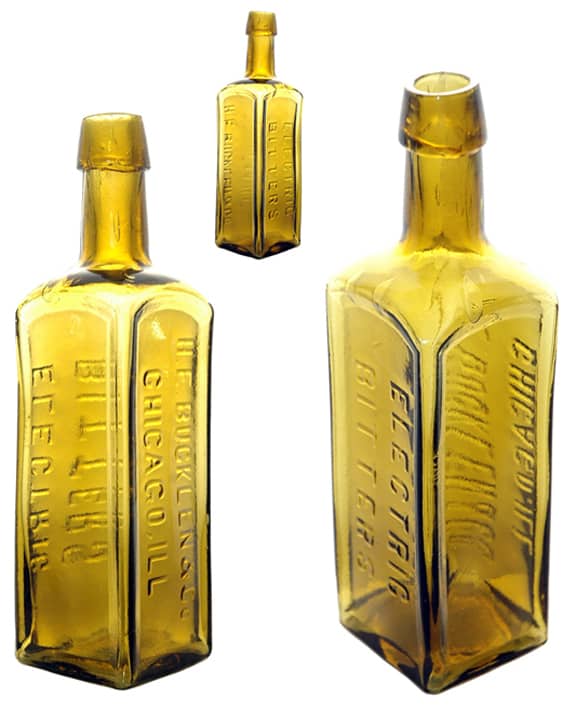 What made me circle back again today to Electric Bitters is this fellow on ebay (ishovelhead – 100% positive feedback) selling a series of labeled bitters (see top of post). Two happen to be labeled, yet different, Electric Bitters as you can see on the far right of his lineup. As I sometimes do, I peeled away the background of the ebay images to help me focus on the beauty of the bottle and paper. The example we are looking at below is sitting second from the right in the group picture. SEE LISTING
Read More:
H.E. Bucklen & Company of Chicago – Electric Bitters
Electric Bitters Bucklen Laboratory Trade Card