M. NATHAN & CO. – 31 VINE ST. – CINCINNATI
Could this be the Nathan's Celebrated Union Bitters?
09 April 2013 (R•04July2014) (R•24October2014)
Dear Ferd,
I know you really love Bitters and so do I. I have a beautiful yellow amber square with lot's of whittle and bubbles embossed M. NATHAN & CO. on one side. On the reverse, 31 VINE ST. CINCINNATI With no O. Or Ohio.
I bought it at Mansfield, Ohio 20 years ago. I have never seen nor heard of another. I bought it off of a privy digger who dug it in Cincinnati. Here's what I think? On page 83 of "Bitters Bottles Supplement" there is a very small note that reads this, 'NATHAN'S CELEBRATED UNION BITTERS, Cincinnati, Ohio Feb. 11th 1864' on a Letterhead (PRG: N.7 in Bitters Bottle Supplement). I think my bottle is probably that bottle with a paper label plus the embossed info I gave you above. The book does not list any known examples? Just thought I would share that with you.
Best Regards,
Gary (Beatty)

Gary, It would seem like M. Nathan & Co. stood for Max and Moritz Nathan who were the business owners who sold Wholesale Wines, Liquors and Cigars in Cincinnati around 1862. They were listed at 25 Vine Street in the directory listing below. It looks like sixteen years later they were listed as Nathan Brothers. Possibly their children carried on the business (Max, Isador, Emil and Julius).
By the way, your bottle is a stunning example. Nice photography too. Thanks for sharing. Let's see what the readers can add to this post.
I also contacted Bill Ham. His response:
Ferdinand:
The N 4.7 listing was a letterhead that I saw on ebay. I have no information on a bottle that goes with it, but just the letterhead information.
Bill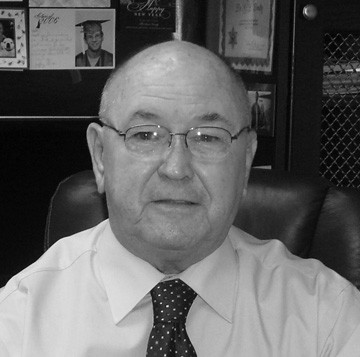 Meet Gary Beatty, FOHBC Treasurer
Gary a former FOHBC treasurer, Midwest Regional Director and First Vice President. Gary also served three terms as Ohio Bottle Club President and was instrumental in getting Harry Hall White, Richard Watson, and Doc Ford inducted into the FOHBC Hall of Fame. Gary and wife Betty are Life Members of the FOHBC. Gary is a graduate with a Bachelors degree from Midwestern Baptist College, Michigan, Trinity Baptist University Toledo, and a Doctorate of Divinity from Heritage Baptist College, Hopewell, IN. Gary and Betty collect square bitters, gins, schnapps, beers and Ohio. Gary has been digging, collecting and writing about bottles for 45 years.
NEW EXAMPLE
Here is a variant of the bottle above. It is embossed "MORITZ NATHAN" /  "CINCINNATI O". This Moritz Nathan only has what you see embossed. There is no address, no comma after "Cincinnati", or period after the "O". The other three panels are blank.