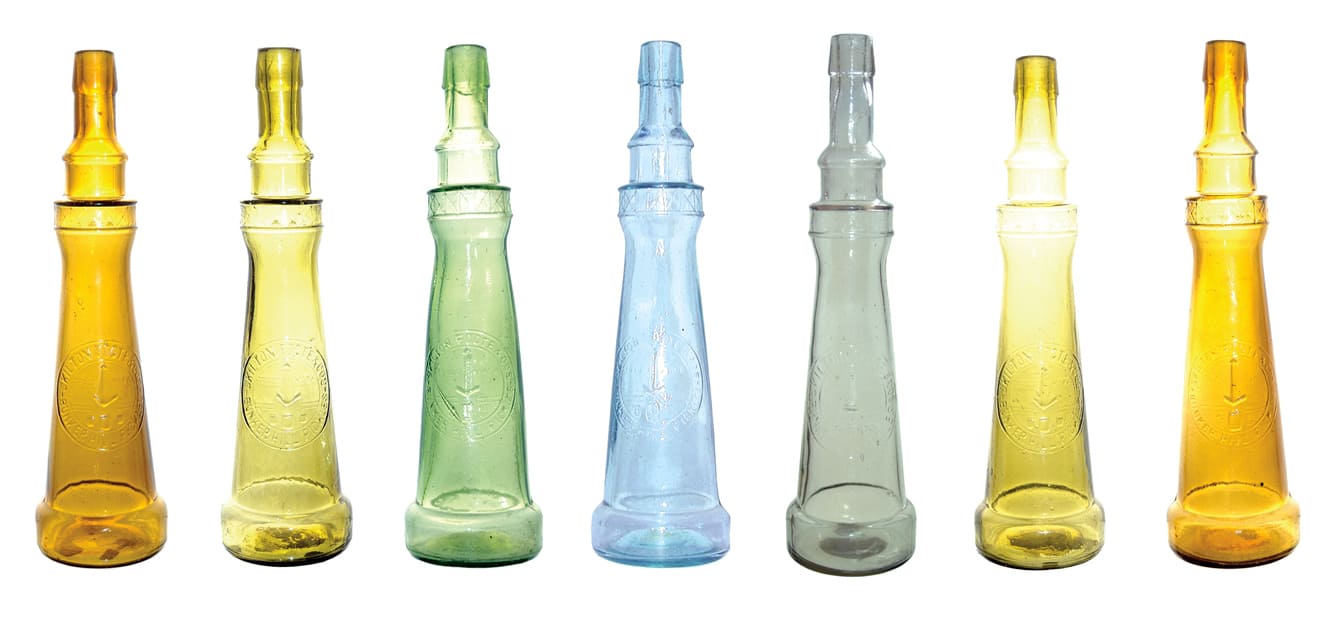 Bunker Hill Pickle Lighthouse Color Run
03 April 2011 (R•070514)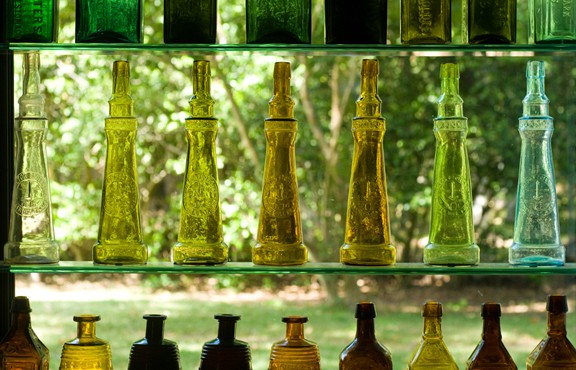 One of our favorite figural bottles in our collection. In the form of a lighthouse (Cape May Lighthouse), these great Pickle Bottles are embossed with the famous Bunker Hill Monument, two fences and three barrels. They are usually around 11 1/4″ tall, come in a variety of colors and use the Seaworth Bitters Mold. The Bunker Hill Monument stands 221 feet tall and is located at Breed's Hill Boston, the site of the first major battle of the American Revolution fought on 17 June 1775. The bottles above are from our collection.
Read: Bunker Hill Monument Figural Colognes
I am always asked, 'How did the pickles fit in the bottle?' They were used for pickle sauce. Quite a fancy bottle which was produced in the 1870's thru 1890's. Here are a few other neat pieces related to Skilton, Foote & Co., the proprietor in Boston. They were established in 1863.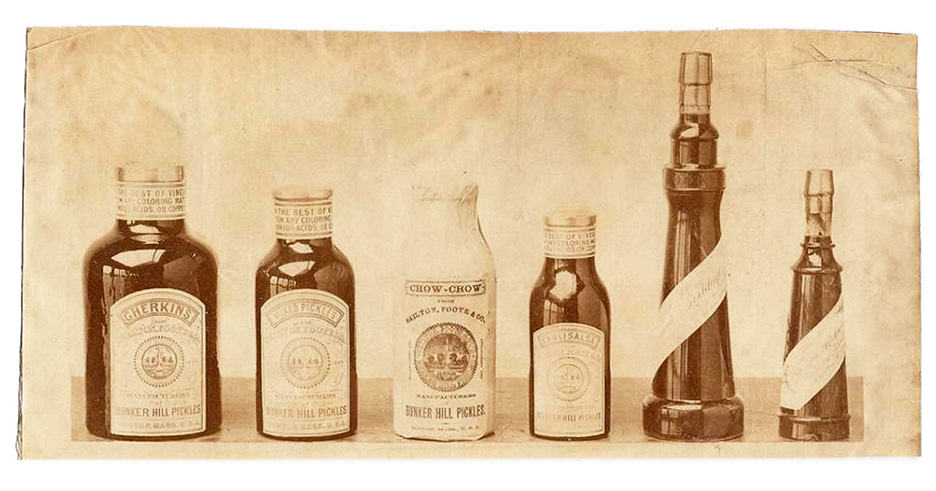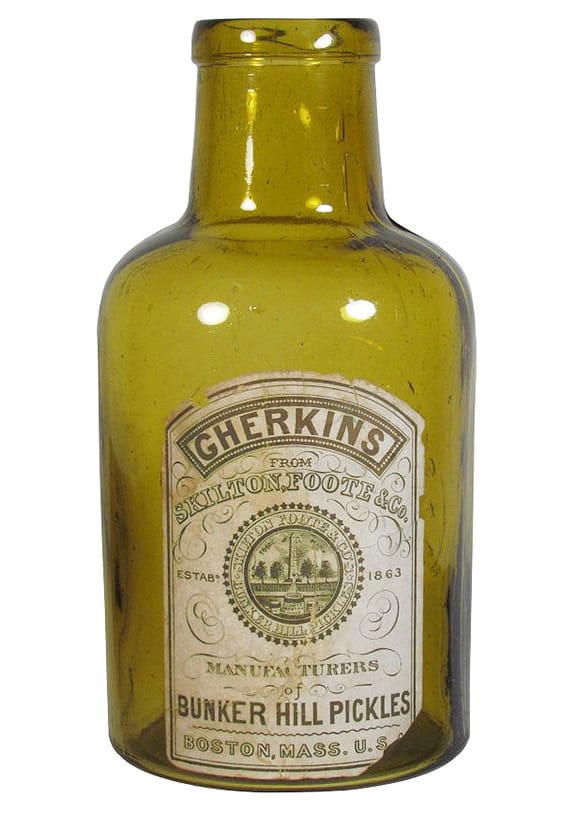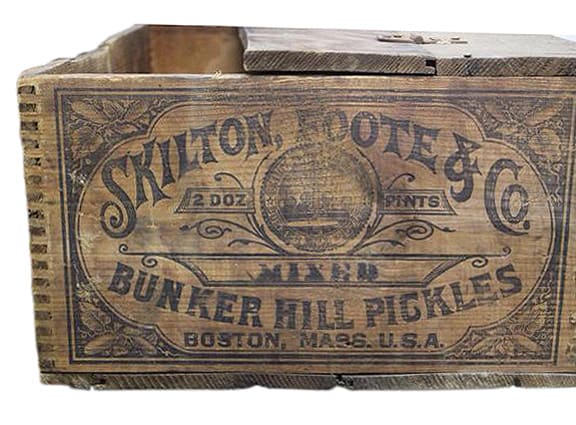 Skilton, Foote & Co. advertising silk and shipping crate images from Keith Bellew.