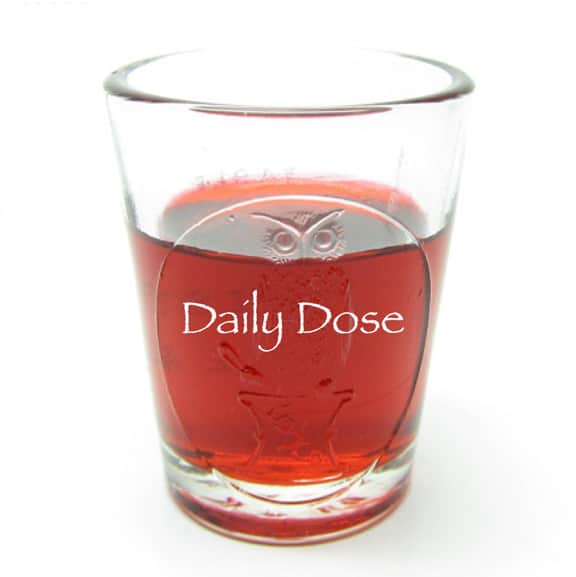 MARCH

  

|

 

2 0 1 5
Monday, 30 March 2015
DRAKE'S PLANTATION BITTERS good for Clergymen too! Ottawa Free Trader, 1868
Was trying to find out more on the C. R. Smith Grape Bitters from Chicago and came across this advertisement for Aunt Rachael's Malarial Bitters based on grape juice. From The Appeal (Saint Paul, Minnesota), April 27, 1889.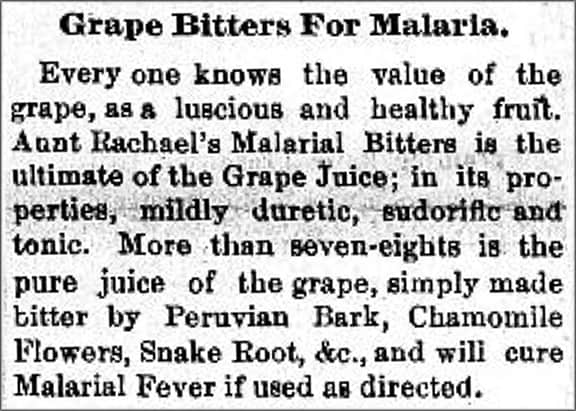 The new listing in Bitters Bottles Supplement 2:
Newspaper Advertisement
A 137.7 AUNT RACHAEL'S BITTERS, The undeniable fact that these Bitters are composed in the main of Speer's Wine. Also called Aunt Rachel's Malarial Bitters and Grape Bitters for Malaria. The Humboldt Union (Humboldt, Kansas), January 9, 1897
Sunday, 29 March 2015
So Virtual Museum Director Alan DeMaison, sends me an e-mail this morning for the Chattanooga National Show,
"I see a table with the presentation being shown on a continuous loop. I see individuals behind the table giving a sales pitch to contribute to the Museum. I also see a few items "For Sale". I also see a 50/50 raffle being held on both days. I see a few individuals walking the show selling the 50/50 raffle tickets.
So I respond,
"Hey, I think you are right! I SEE IT TOO!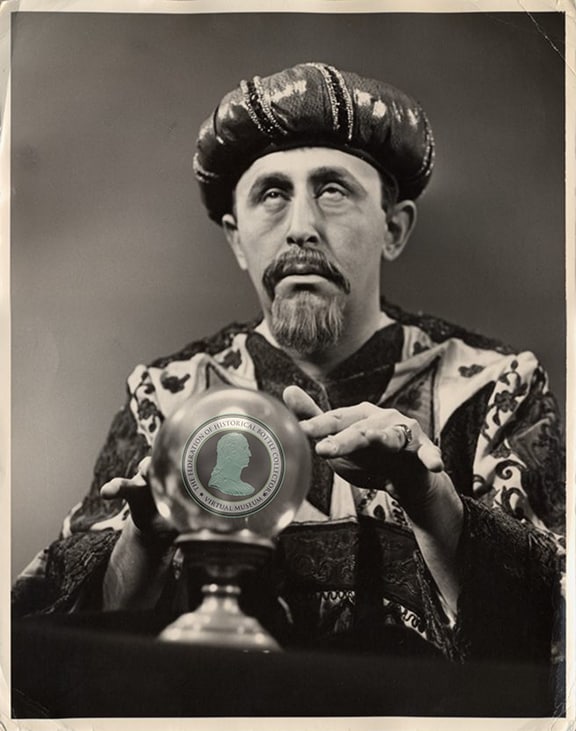 Saturday, 28 March 2015
Hello Ferd; Please find attached an earlier [1867] and somewhat different newspaper advertisement for Walkers Tonic Bitters. Best Regards; Corey Stock

Friday, 27 March 2015
Smuggling Whiskey by pipeline from the Canada frontier to the United States. From The Pulaski Citizen, Friday, May 11, 1866.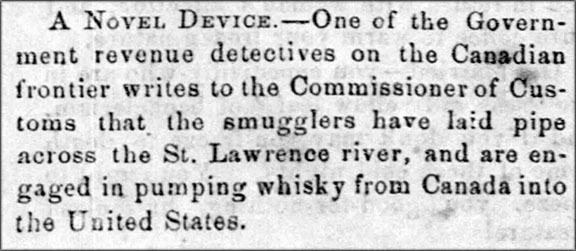 Thursday, 26 March 2015
Just getting back last night from California. Great time in Morro Bay, Big Sur, Monterey and Carmel. Working on a post for Grape Bitters.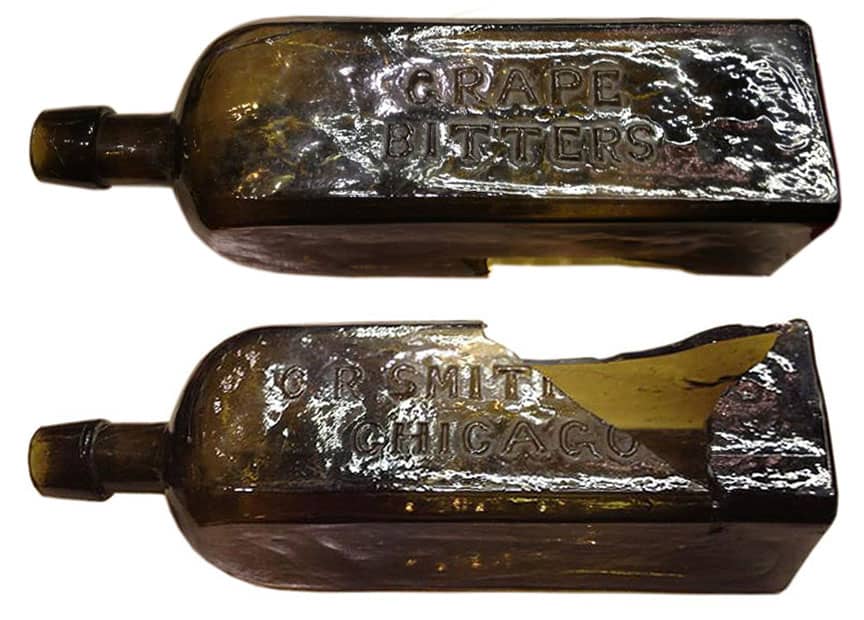 Friday, 20 March 2015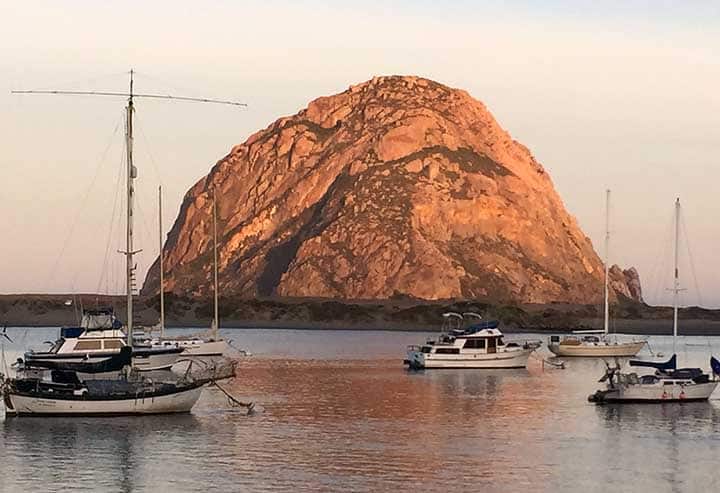 Sun coming up in Morro Bay, Cal. Show starts at 1:00 pm.
Wednesday, 18 March 2015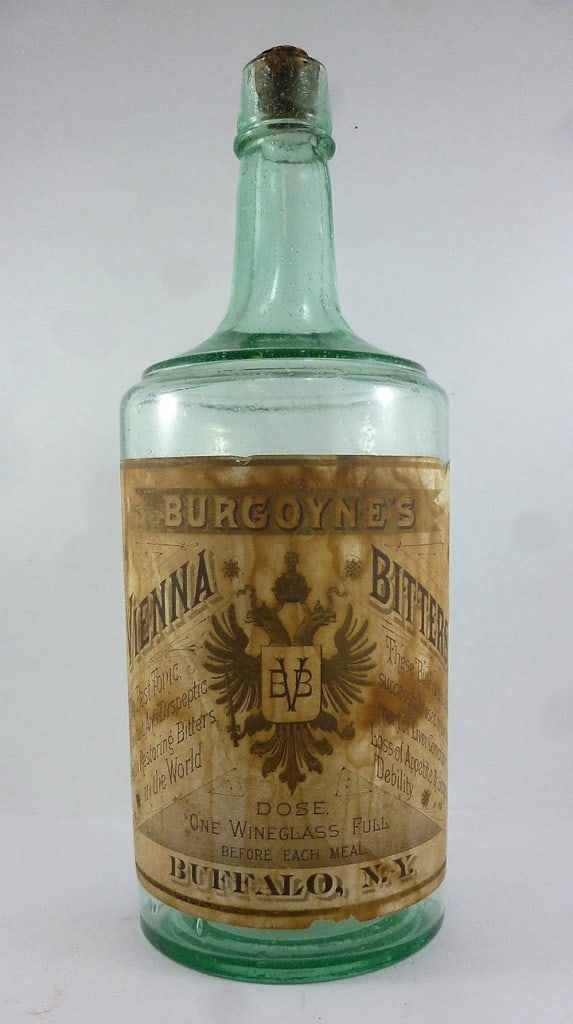 Frank Wicker notes an unlisted labeled Burgoyne's Vienna Bitters from Buffalo N.Y on eBay. Great looking bottle. Thanks Frank! The seller really provided some GREAT pictures. See listing
Tuesday, 17 March 2015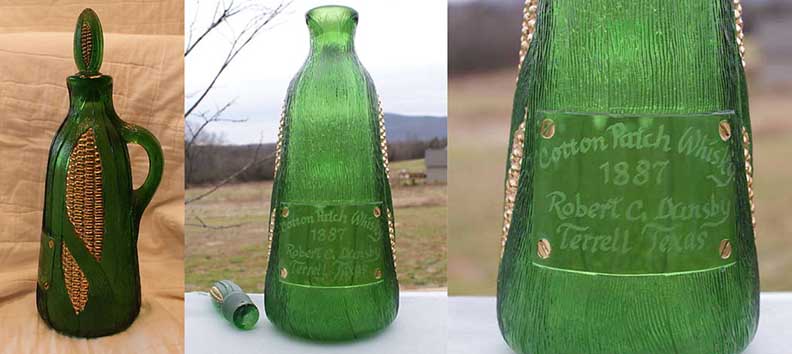 Hello Ferd; This past weekend I was going through old picture files and I found some photos of a "DANSBY'S COTTON PATCH WHISKEY". I think I got them off of Ebay some years ago.  Sorry it's not the "Bitters". Best Regards; Corey (Stock)
Read: Where is that Dansby's Cotton-Patch Bitters from Terrell, Texas?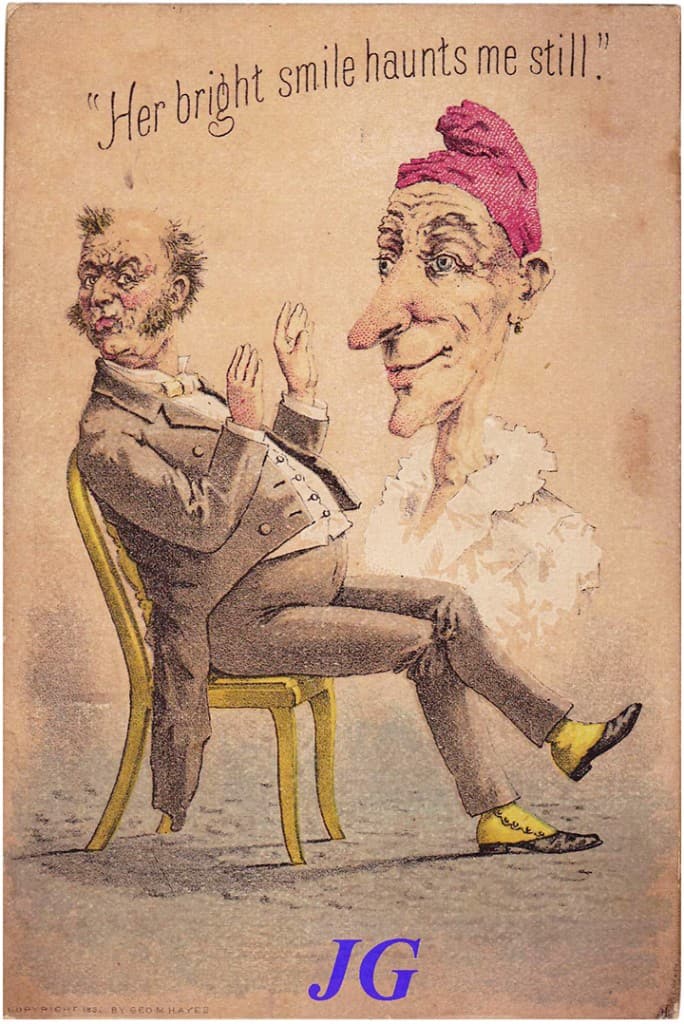 Yaupon Bitters post updated with new information.
Monday, 16 March 2015

Knickerbocker Stomach Bitters post updated with a fine receipt from the Joe Gourd collection.
Sunday, 15 March 2015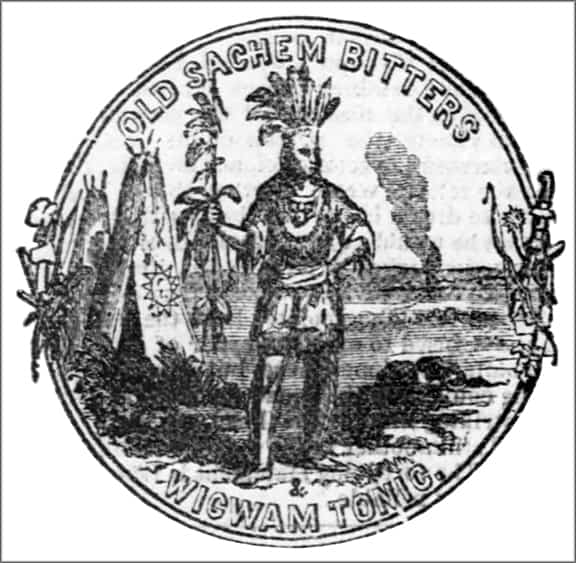 Updated the Old Sachems Bitters and Wigwam Tonic post after finding this cool logo for the brand.
Friday, 13 March 2015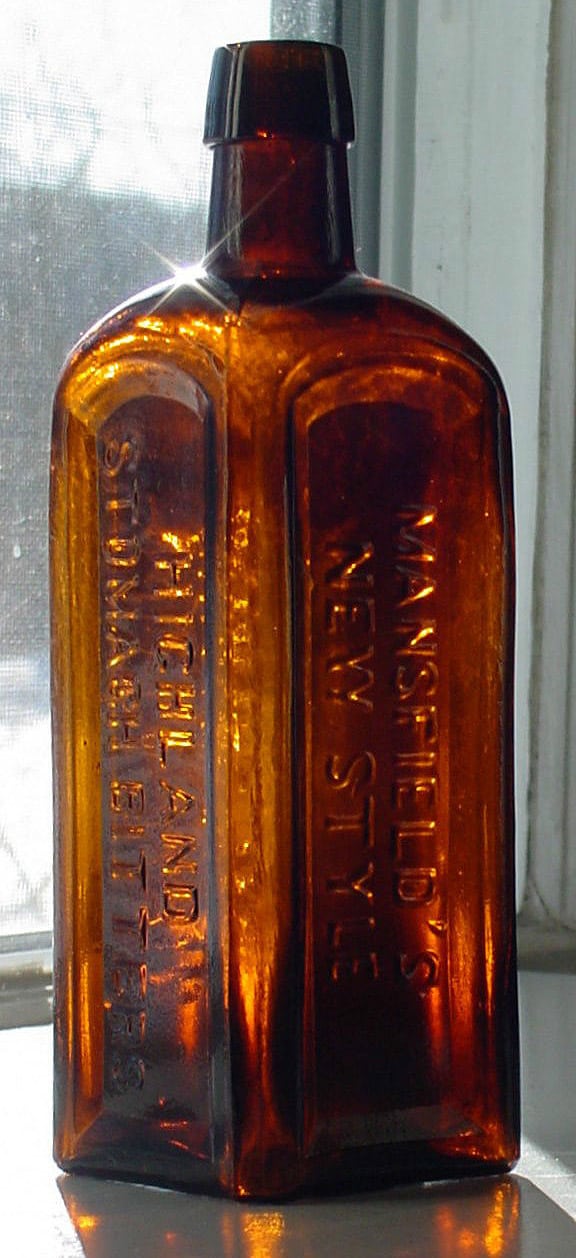 I wonder who snagged that Mansfield's Highland Stomach Bitters on eBay yesterday. Tough one to get. I heard about it minutes too late. See Listing
Read: Barrel Series – Highland Bitters and Scotch Tonic
Thursday, 12 March 2015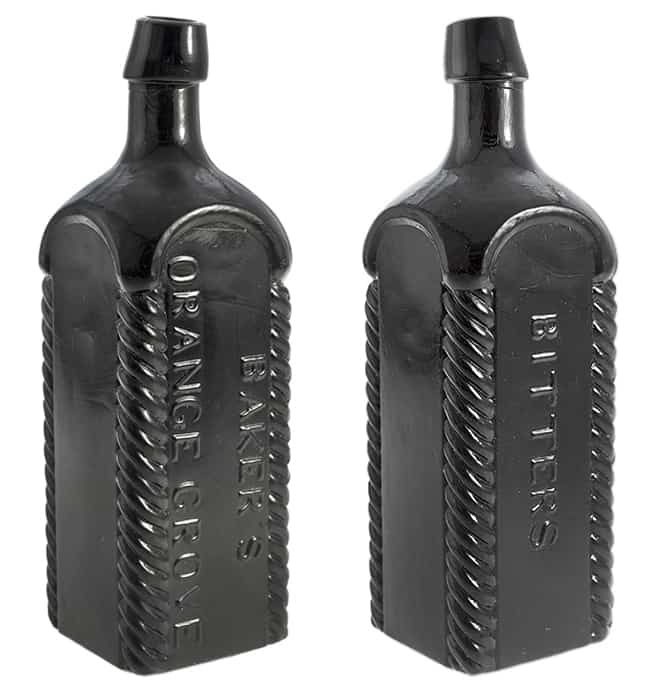 Baker's Orange Grove Bitters post updated with this wonderful black amethyst example currently at Glass Works Auctions. E. Dexter Loveridge Wahoo Bitters post updated with that wonder example also on GWA Auction 106.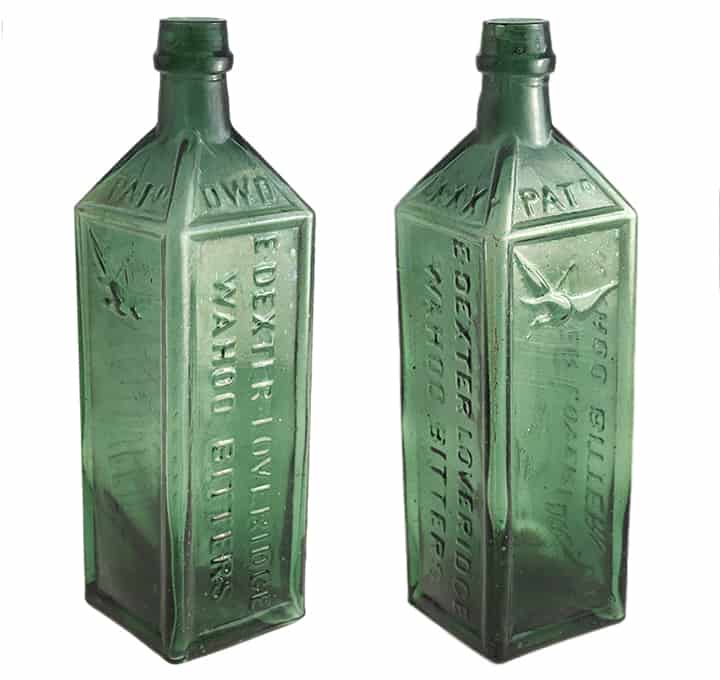 Wednesday, 11 March 2015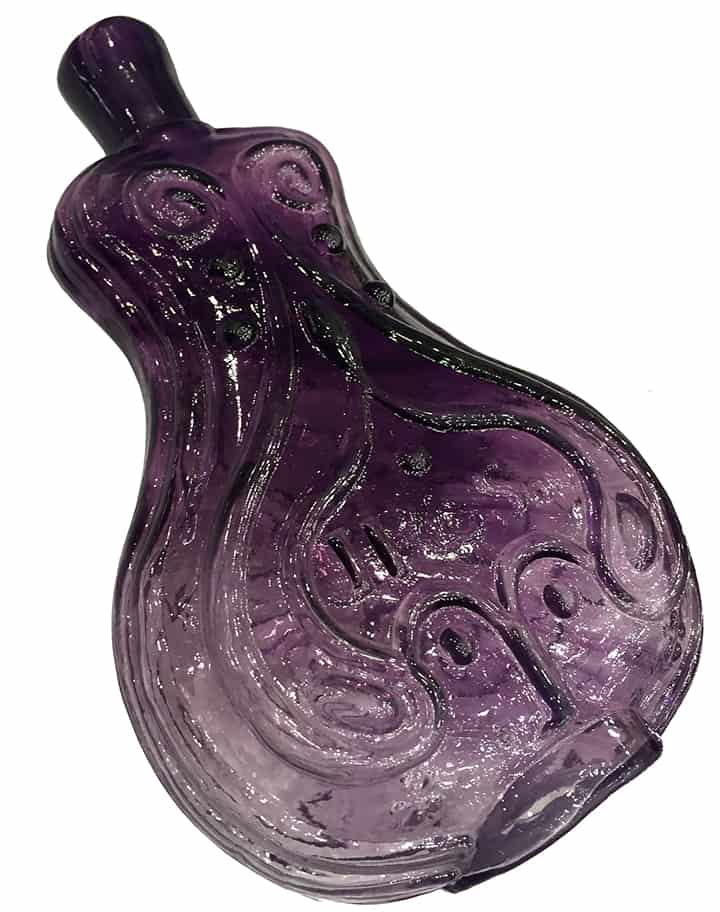 Finally back in Houston after a long bottle and business trip. Just finished clipping that wonderful scroll flask that John Pastor picked up in Nebraska. Embossed "J R & Son" for John Robinson & Son, Pittsburgh, 1830 – 1834. Was able to handle it at the Baltimore Antique Bottle Show. I understand that there are two darker examples that are in museums.
Monday, 09 March 2015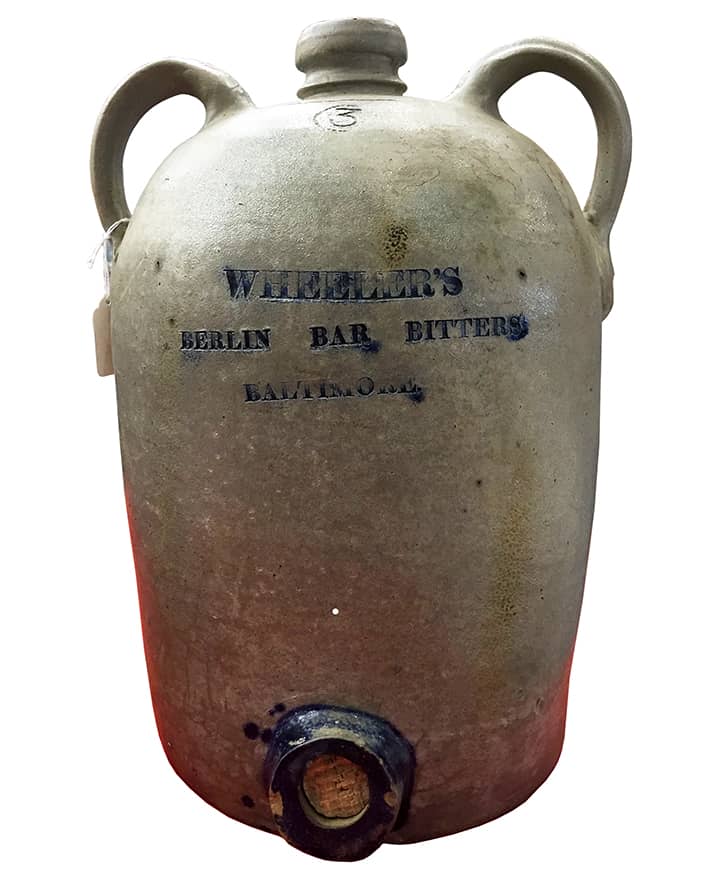 Processing thoughts, pictures and memories from this years Baltimore Antique Bottle Show. Look for a post later. Look at this cool Wheeler's Berlin Bitters stoneware bar jug that was on a Balto table.
Read: Wheeler's Berlin Bitters – Baltimore
Saturday, 07 March 2015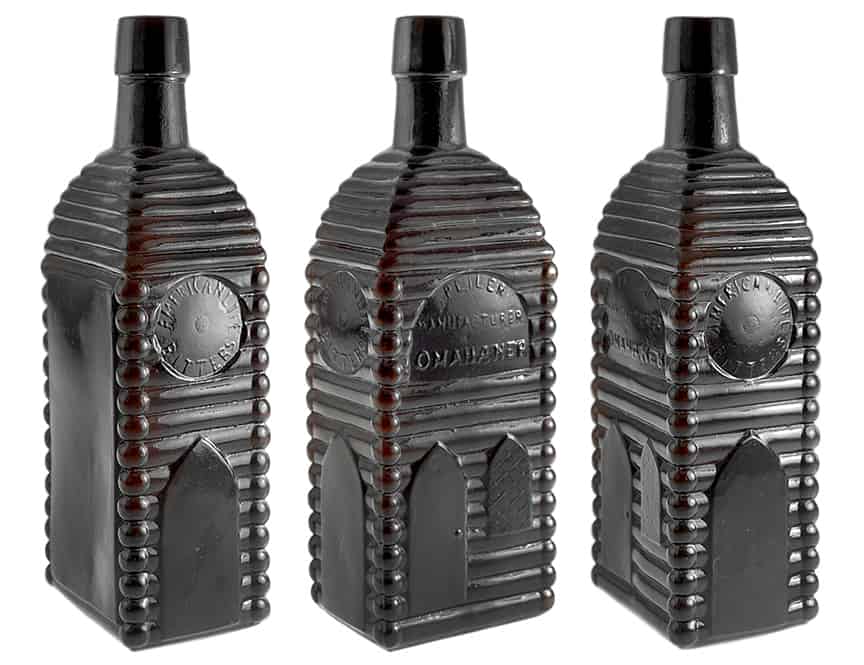 Off to the Baltimore FOHBC Board Meeting. Agenda here. Updated the American Life Bitters post with this fine Omaha example in the Glass Works Auctions | Auction 106. Preview Here.
Read: Log Cabin Series – American Life Bitters
Friday, 06 March 2015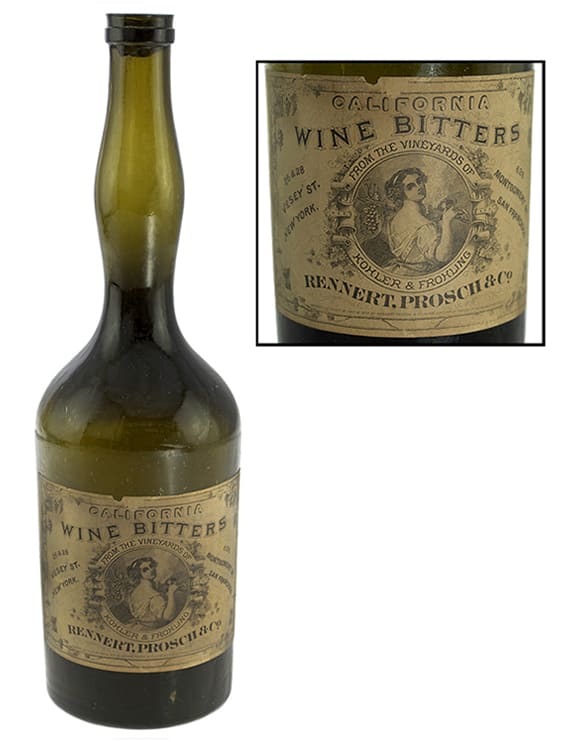 Whew, finally made it to Baltimore this afternoon. Had that snow event yesterday that delayed us. FOHBC Board Meeting tomorrow morning at 8:00 am. Dinner tonight in Little Italy. Look at this cool California Wine Bitters in the current Glass Works Auction. Read: California Wine Bitters – From the vineyard of Kohler & Frohling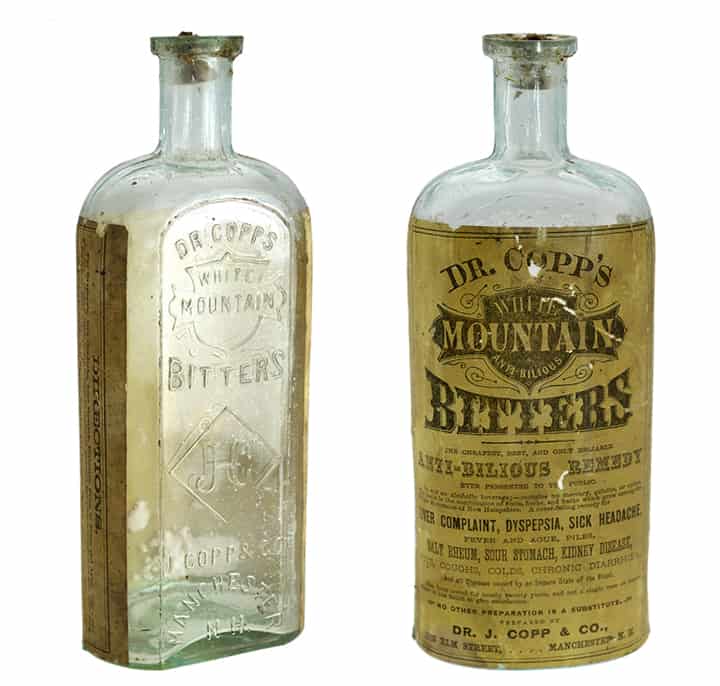 Added this nice example of a Dr. Copp's White Mountain Bitters to the existing post. Bottle is also from the current Glass Work Auctions online listing.
Read: Dr. Copp's White Mountain Bitters – Manchester, New Hampshire
Read: Dr. Copp's White Mountain Bitters Advertising Trade Cards
Wednesday, 04 March 2015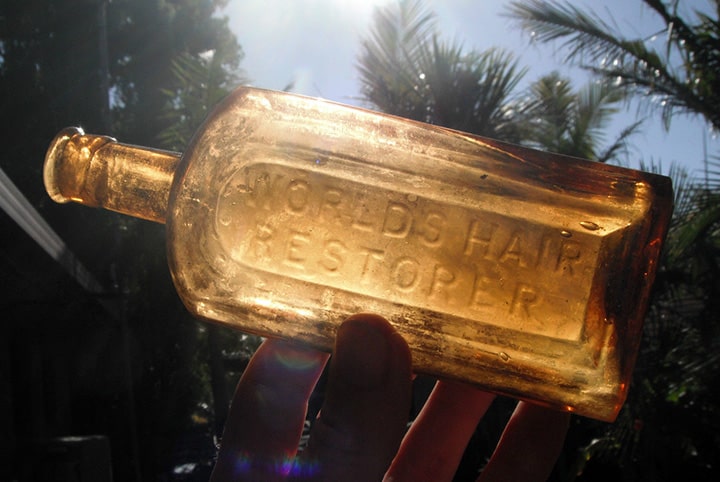 Odd color for a Mrs. Allen's Worlds Hair Restorer. Could use some of this myself. Thanks to Abel Da Silva for notice. See on eBay. No bids. Crazy. The early UK ones are that colour, they get darker towards the later ones. Dug dozens of these I dont even take them home! – Andrew Foster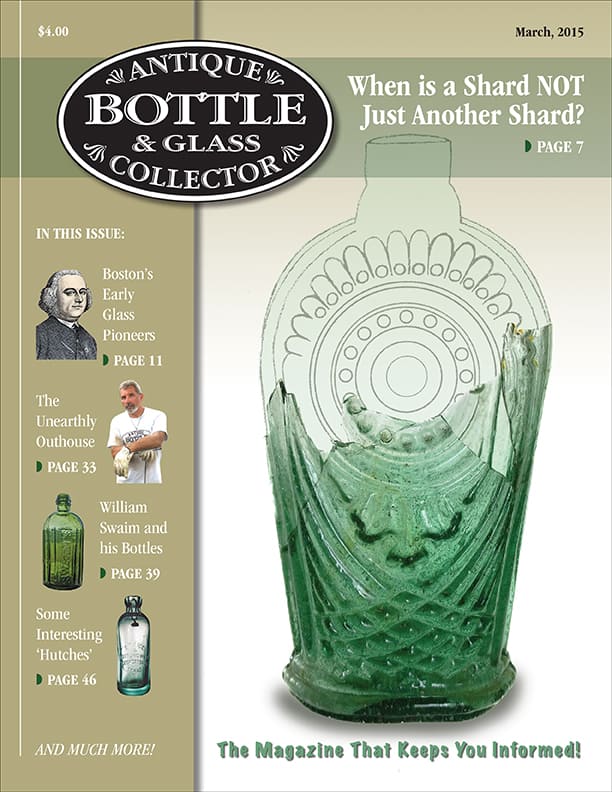 Great Cover on the latest issue of Antique Bottle & Glass Collector. Believe that shard walked into the Lexington National last year.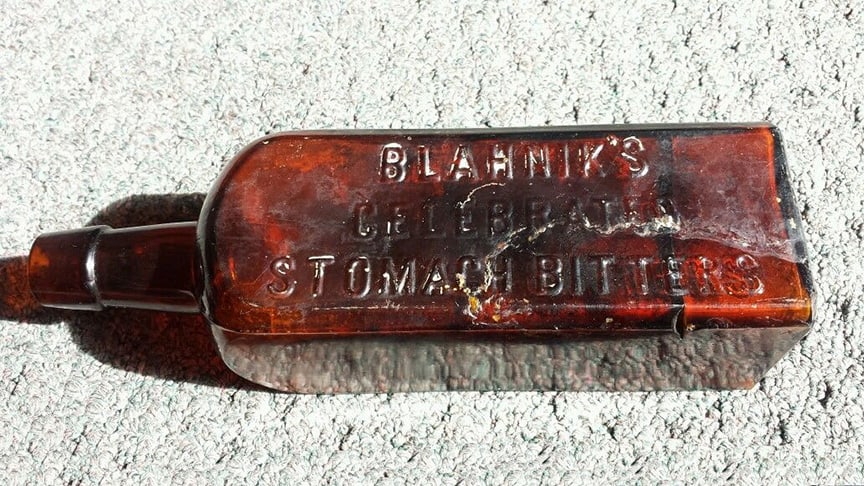 Hi Ferdinand. Here on ebay is a extremly rare amber square which I have never seen Blahniks Celebrated Stomach Bitters. To bad it has a bad crack and chips. – Frank Wicker
Blahniks Celebrated Stomach Bitters. D.F. & Co. On the Base. Has a crack that goes half way around near the bottom. Also has some chips and bruises. 9-1/4″ tall & 2-11/16″ wide.
Sunday, 01 March 2015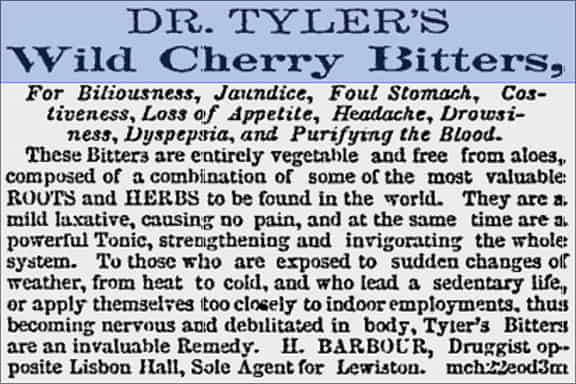 While researching the DeHaven's Wild Cherry Bitters yesterday, I came across another unlisted bitters called Dr. Tyler's Wild Cherry Bitters from Lewiston, Maine in 1867. Very little information other than what is in this Lewiston Evening Journal newspaper clipping. Not sure who Dr. Tyler was but Horace W. Barbour was a veteran druggist of Lewiston, Maine. He died on Octoner 18, 1903 at seventy-three years old. He had practiced in Lewiston for over 50 years.