Hilltown Glass Works site in Bucks County, Pennsylvania 1753-1784
by Stephen Atkinson
04 October 2013
The land in Hilltown was mostly taken up by 1720, and was chiefly owned by James Logan, Jeremiah Langhorne, Henry Paxson, probably of Solebury, William Thomas, James Lewis, who died in 1729, John Johnson, Evan Evans, Thomas Morris, Evan Griffith, Lewis Lewis, Bernard Young, John Kelley, Lewis Thomas and Margaret Jones, who died in 1727. There was another Margaret Jones who died in Hilltown in 1807, at the age of ninety-five, who was probably her daughter, leaving one hundred and fifteen living descendants, of whom sixty were in the third and eleven in the fourth generation.
These landowners were probably all residents of the township except Logan, Langhorne and Paxson. The manor of Perkasie occupied from a half to one-third of Hilltown. This section of the country was better known by the name of Perkasie than by any other name down to the time it was organized into town-ships, and was designated Upper and Lower Perkasie, the former referring to what is now Rockhill. The major part of the settlers were Welsh Baptists, and co-workers with William Thomas.
The ship Nancy, captained by Thomas Coatam From Rotterdam, The Netherlands by way of Cowes, arrived in Philadelphia on the 31st of August 1750. On this ship were two men who probably did not know each other but most likely spoke to one another, would go on to establish early colonial glass factories in Eastern Pennsylvania. Below is a partial list of the passengers that were on the ship Nancy:
Johann Georg Musse
Michael Rieder
Andreas Brauer
Michael Jensel
Johannes Schneider
Georg David Schneider
Hans Jerg Kuhner
Christoff Knnodbel
Johann Jacob Canz
Johannes Glaser
Jonas Raub
Friderich Weiss
Wilhelm Gertling
Hans Jerg Beytenman
Johann Jacob Beitenman
Georg Friederigh Beittenman
Johann Friedrich Unrath
Johann Friedrich Unrath
Heinrich Behringer
Heinrich Behringer
Jerg Heinrich Lutz
Jerg Heinrich Lutz
Georg Wilhelm Marx
Johann Georg Marx
Heinrich Wilhelm Stiegel
Johann Georg Musse was brought to the colonies specifically to begin a glass works in Bucks County to serve the growing number of German inhabitants in the area. The glass works brought needed employment and allowed other industries to begin to prosper as well. The glass works were completed in the fall of 1752 and the first blow was in January of 1753. Unfortunately, George Musse the old glassblower, died on June 21, 1760 as it was recorded in the old church records of the Tohickon Union Church which was founded in 1749 by German Lutherans. On February 1st, 1755, in a Stowers German newspaper, a reference is made to Johannes Bohn and George Heyl that they are working at the glass house in Bucks County.
The glass works property was purchased by Frederick Kern and the glass house continued to operate by a new partnership which consisted of Jacob Barge, Jacob Reno, James White and Jacob Morgan as they advertised for broken flint glass in 1765 on numerous dates in the Pennsylvania Chronicle Advertiser newspaper. Jacob Barge states that they had established a new flint glass works. These English and Welsh gentleman ran the glass works in the typical English style which would explain why some of the glass shards and cullet found at the site looked more English in make then the German style which was also found at the site. These gentlemen ran the works quite successfully until 1774 when war broke out between England and the Colonies. The works were also operational during the Revolutionary War, in the middle of the major battles taking place between Philadelphia and New York City.
The glass house was then acquired by another German, Peter Maurer, whose name had been anglicized to Peter Mason. In the August 27, 1776 edition of Henrich Millers Pennyslvanischer Staatsbote Newspaper, one Peter Mason or (Maurer), at the Glass House, Bucks County, advertises that his German servant, Eberhard Meyer, has ran away for the sixth time. Just before the wars end, there is "definite information that there was a glass-house in Hilltown Township, Bucks County, Pennsylvania operated by a Lutheran German named Peter Maurer in the period from 1776 to 1784", Rudolf P. Hommel wrote in the 1940s.
The property where the glass works was located was part of Frederick Kern's land which was sold to the society of free trade in 1755. The glass found at the factory site was mostly green in various shades. There seemed to be large amounts of shards of case-type square bottles which had outward rolled lips different then their English and Dutch counterparts. Pieces of globular style, large farmer type bottles, were also found with the typical German outward rolled lip like the type seen at Wistarburgh and Stiegels factories.
At the time, there was no mention as to an exact locale of the factory but Rudolf P. Hommel, in 1948, was the first to re-establish the exact location of the factory by interviewing farmers and local residents as to whether or not they were finding glass on their properties.
You will see above, a map drawn by Mr. Hommel showing the location of the glass house sites. Notice that there were two locations suggesting more then one factory had been built, which explains the statement by Jacob Barge of him erecting a new flint glass works. Fast forward to 2013, and there exists quite a bit of evidence.
A couple in Bucks County named John and Sue Clauser, bought a rancher on a nice piece of ground on Minsi Trail in Hilltown Twp. They immediately began to find glass about the property and soon after reporting their finds to the local historical commission. It was determined that their property was once the glass house farm and was part of Frederick Kerns original tract. The first factory was located where the Morris Creek bends and turns south.
The hip flask below, from my collection, matches a lot of the color of glass shards that have been found at the site. The lip treatment seen on this bottle has also has been found there in great abundance. The bottle will not stand up because of the rounded bottom and was designed to be carried in a holster on the hip. This bottle was found in Perkiomen Creek by two hunters in 1964, just two miles from the glass works.
While I can not prove unequivocally that the bottle came from the Hilltown Glass Works, it does have all the characteristics necessary to make the claim, including the bottle being found just two miles away from the factory site. I have never seen Wistarburgh, Stiegel or Amelung shards resemble any part of this bottle, other then the lip. The bottle is just over 8 inches in length and comes to a rounded point at the bottom, very typical of English design, yet the mouth has a German influenced finish. It could be a hybrid type of bottle representing each nationalities style. Glass fragments with this exact type of bottom were found by Mr. Hommel by a tractor that was plowing the field that used to be the glass factory. This is a very unique bottle in my collection.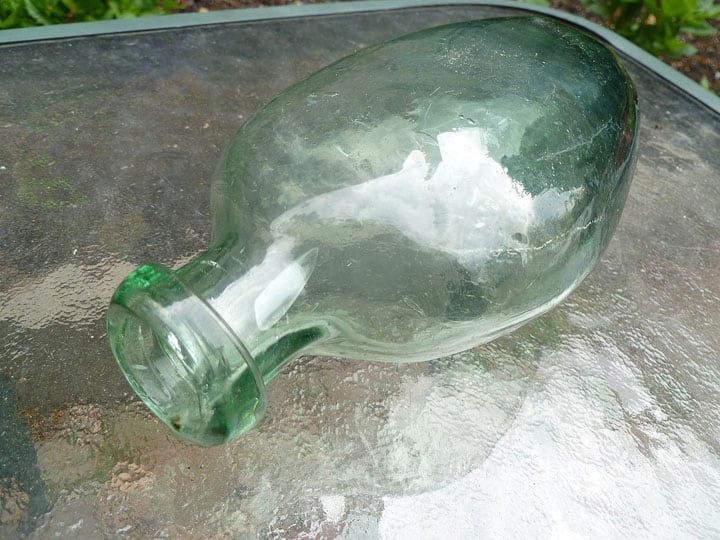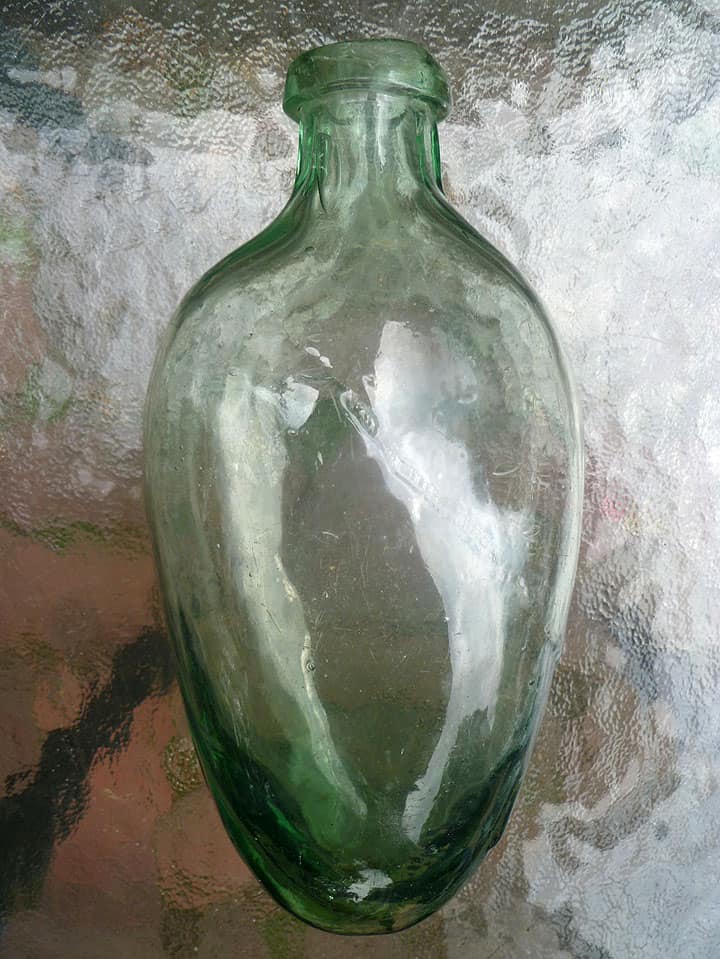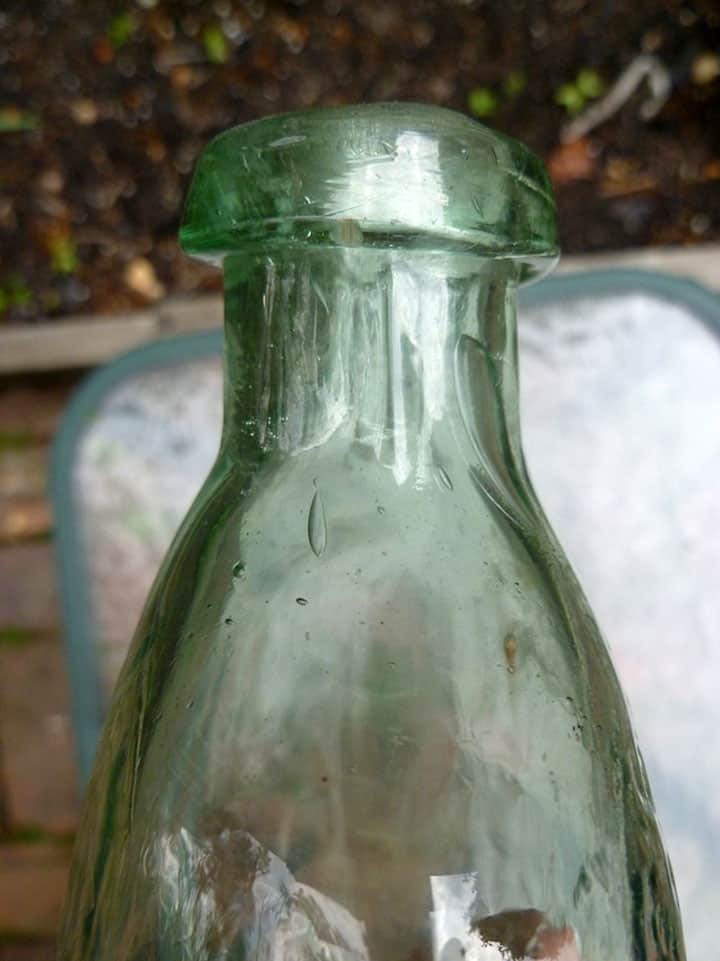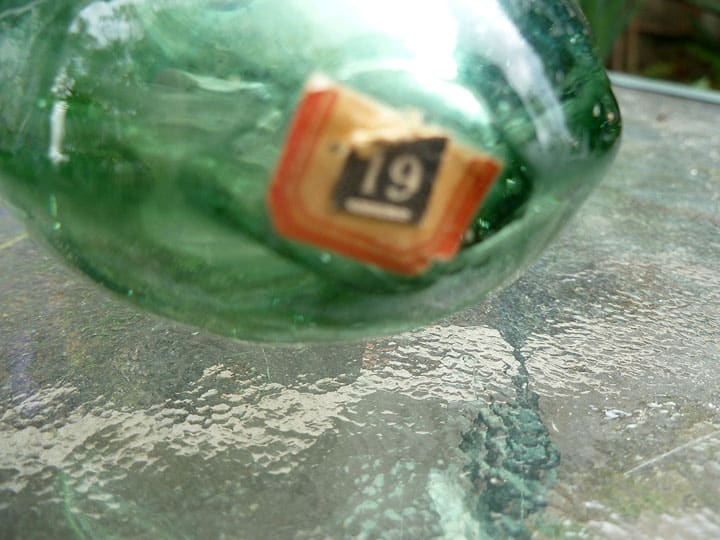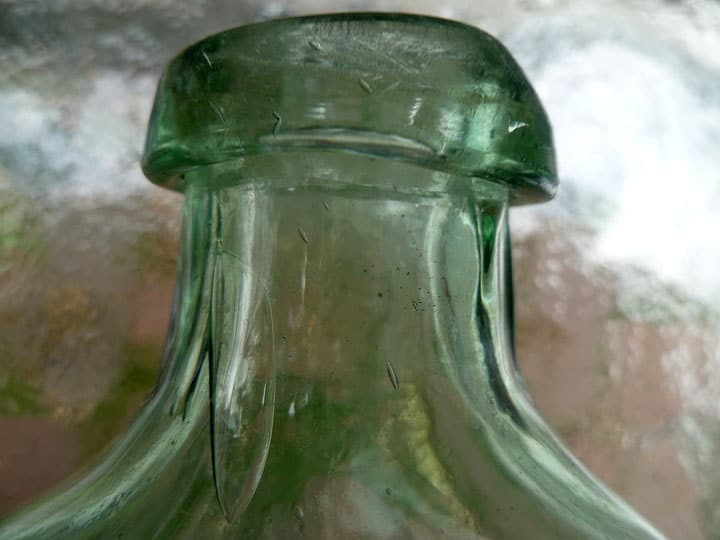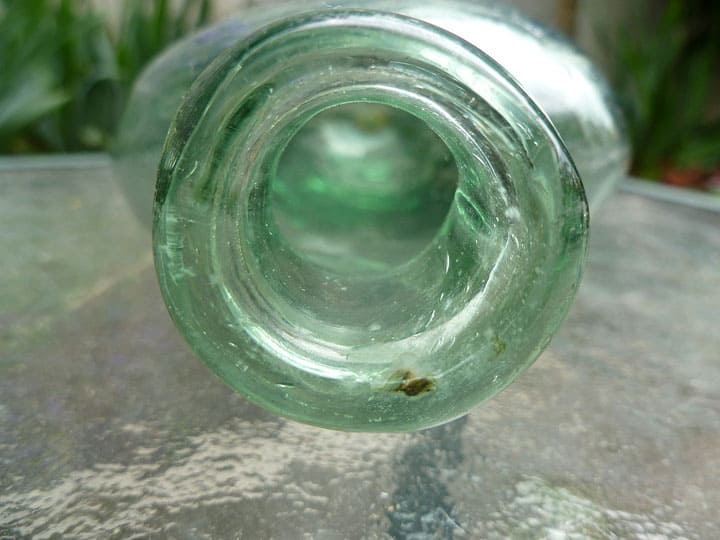 Another recent addition to my collection is this medium green colored bowl from the estate of an old time New Jersey and Bucks County, Pennsylvania antique dealer Stan Siegel. Stan had this bowl many years and refused to sell. It looks to be made in a large clay bottle mold, and is 6″ x 4″ in diameter. The lip on the bowl rim has been fire polished, which is another German trait in early colonial period glass.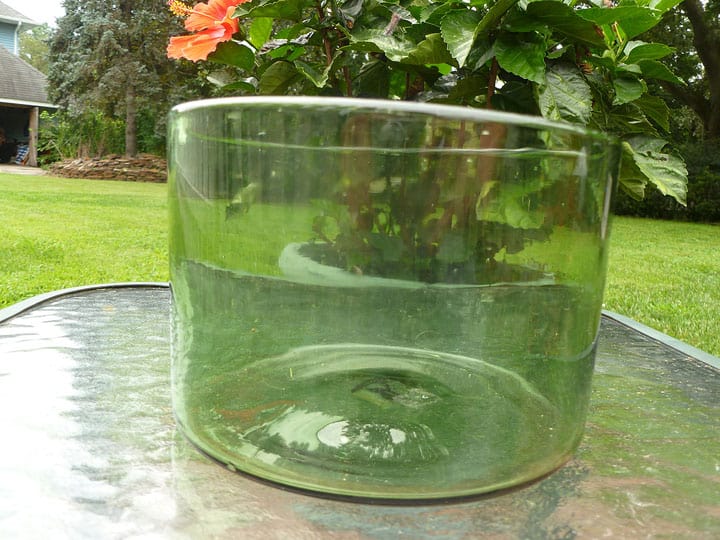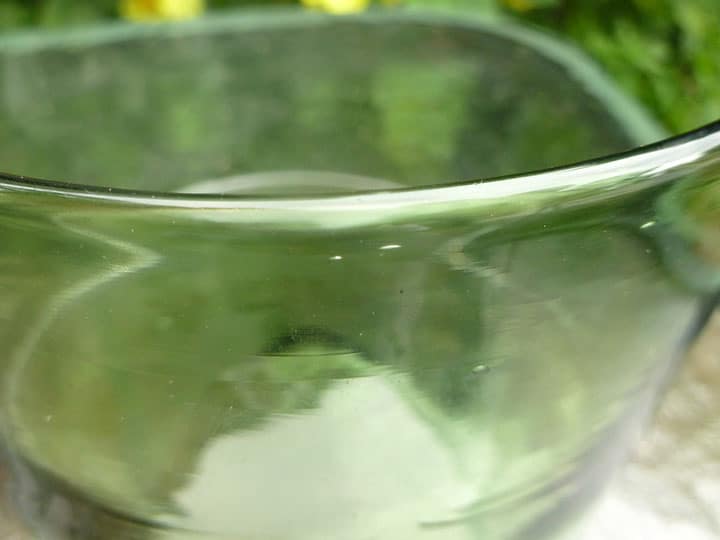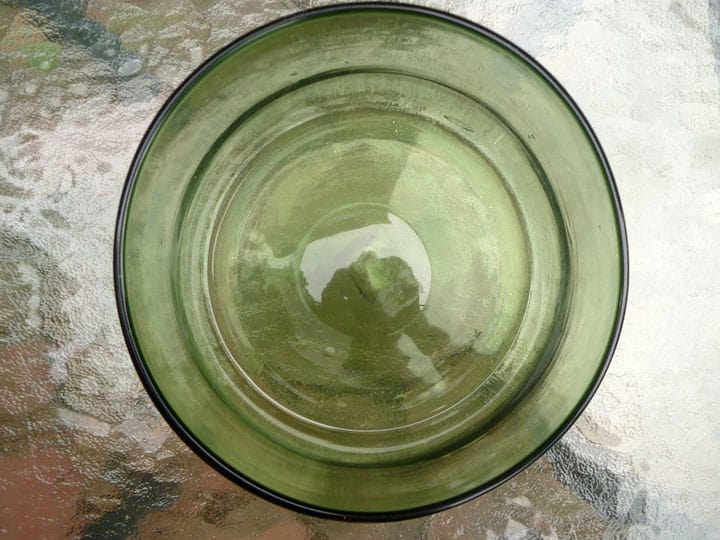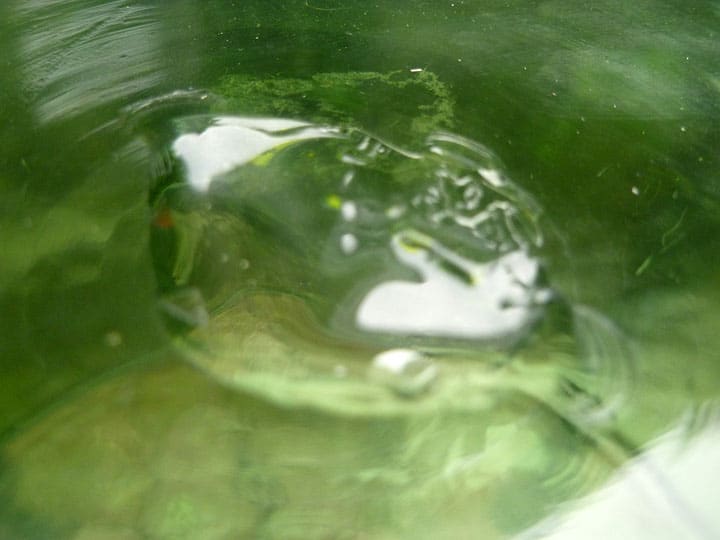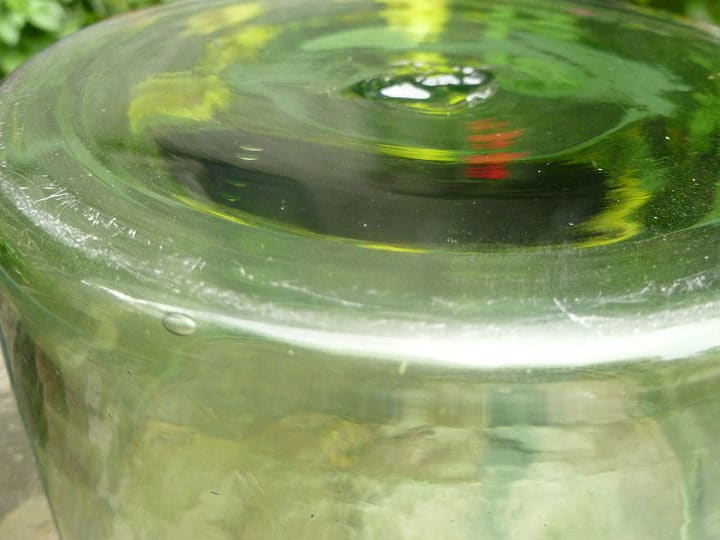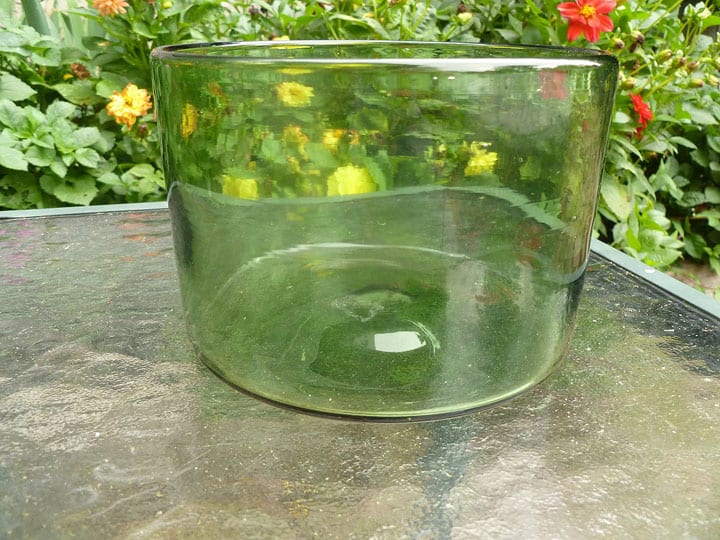 Read more from Stephen Atkinson:
The Providence Flint Glass Company 1831-1834
Caspar Wistar and The Red Rose Rent
The United Glass Company located at Wistarburgh
The Dowesburgh/Albany Glass House 1785-1815
Newburgh (Glass House Co.) 1751-1759
Glass House Farm (Glass House Co) 1758 – 1772
Brooklyn (Glass House Co.) 1754-1758
Check these T. W. Dyott bottles out!
Henry Bolingers Maysville Glass-Works 1814-1825