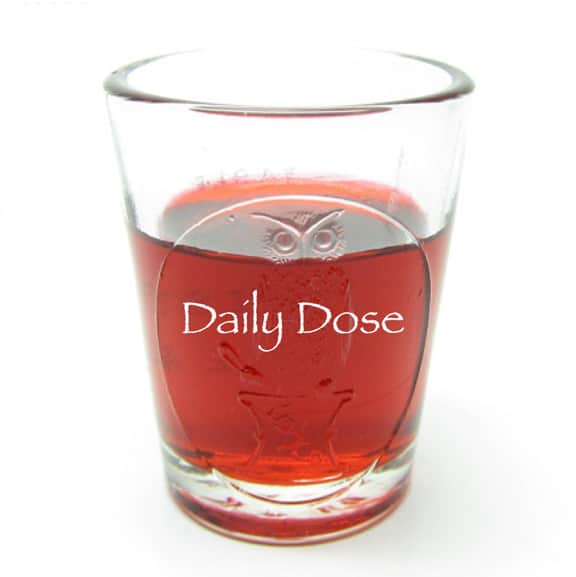 DECEMBER

  

|

 

2 0 1 4
Tuesday, 30 December 2014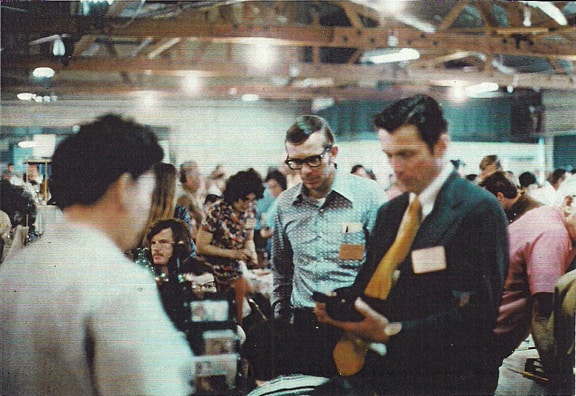 So unfortunate to lose Dick Watson. Great man. Really feel privileged to have known him as a collector and a Federation board member. Was a good friend of my father too. Cool picture from the 187os. Dick in ochre tie. Read about Dick
Tough post with all of the Dr. Kaufmann Sulphur Bitters variations. Think I got most of it figured out. Here are a few more Joe Gourd trade cards that did not make the post.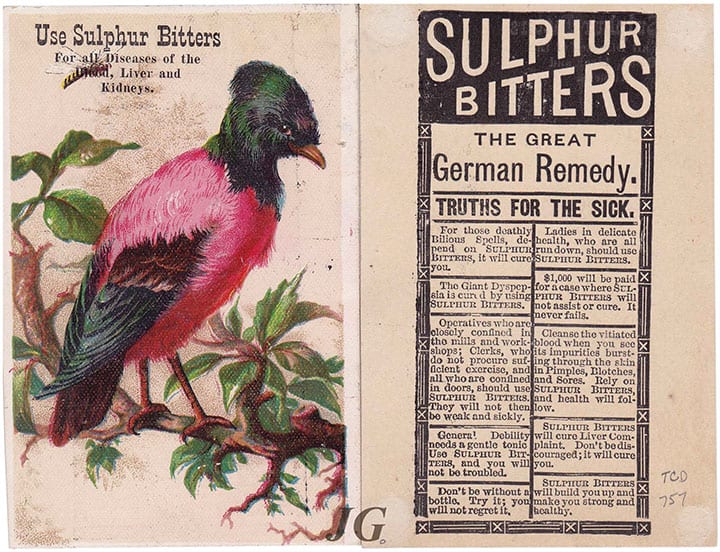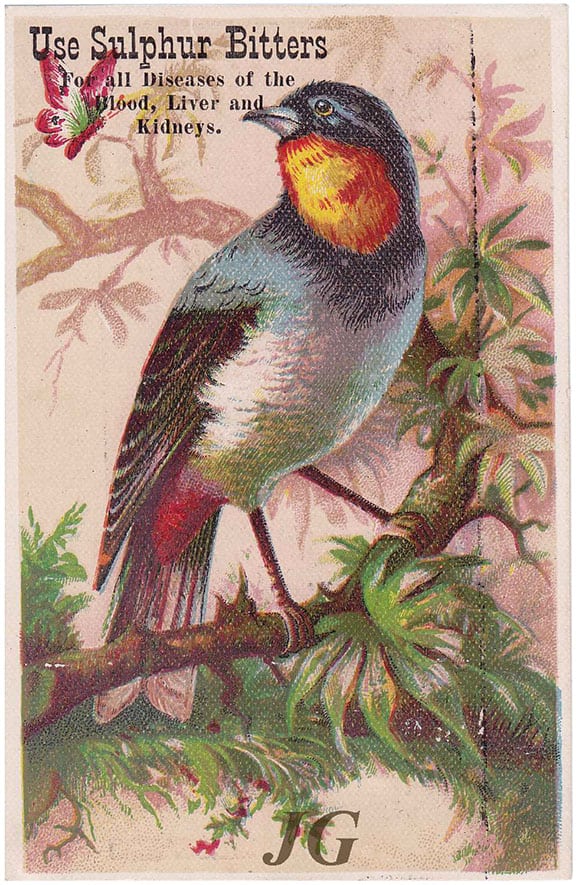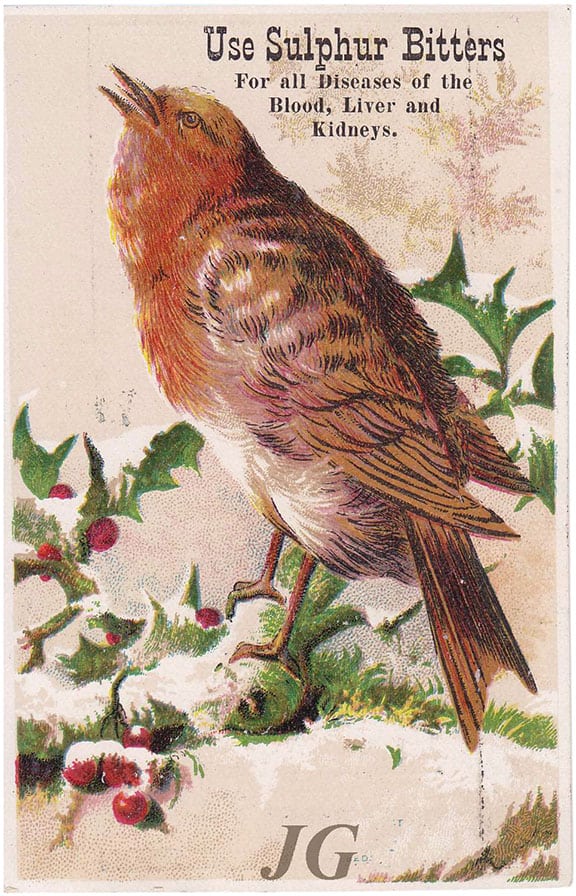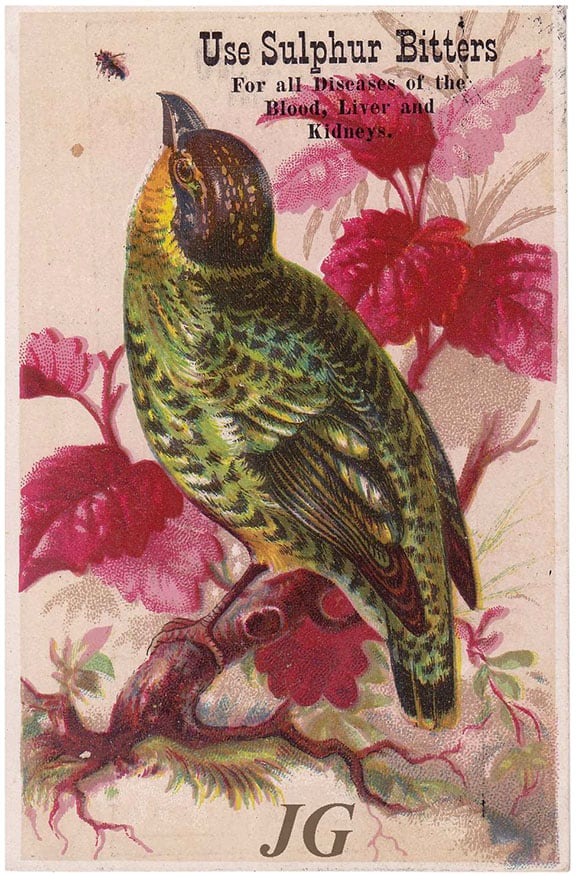 Monday, 29 December 2014
Been busy with family and the holiday. Back in the city today. Working on large post for Dr. Kaufmann's Sulphur Bitters. Lots of cool images.
Another Indianapolis bitters.

Tuesday, 23 December 2014
Dreary, blah, cold rainy day here. Snow in other parts of Texas. I really like this typography in this art for Dr. Roback. The Botany – Chemistry – Pharmacy – Experience triangle occurred in 1861 newspaper advertising and on a Roback's 1861 Almanac. Read about the big Roback's Stomach Bitters barrels and small Roback's Stomach Bitters barrels.
Dr. J. Boveedod's Imperial Stomach Bitters post updated.
Monday, 22 December 2014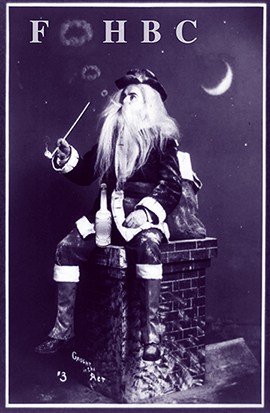 Art for FOHBC Christmas piece above. Anybody ever seen a Dr. Wonser's stoneware jug?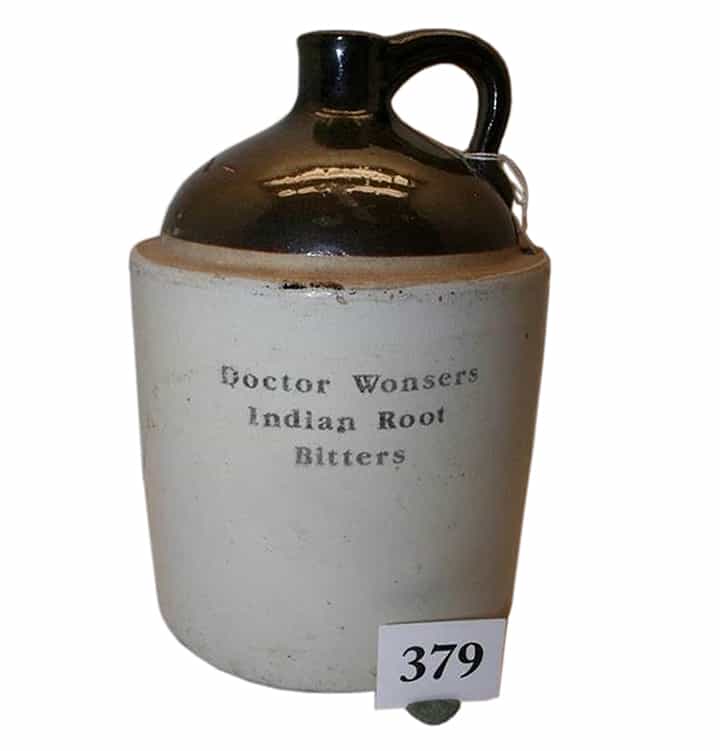 Sunday, 21 December 2014
OK, Texan's just beat the Raven's. That's cool. XR bitters keep showing up on Jeff Wichmann's American Bottle Auctions, Bottle Sales page. Nice concept with shopping cart. Shipping charges need a little tweaking.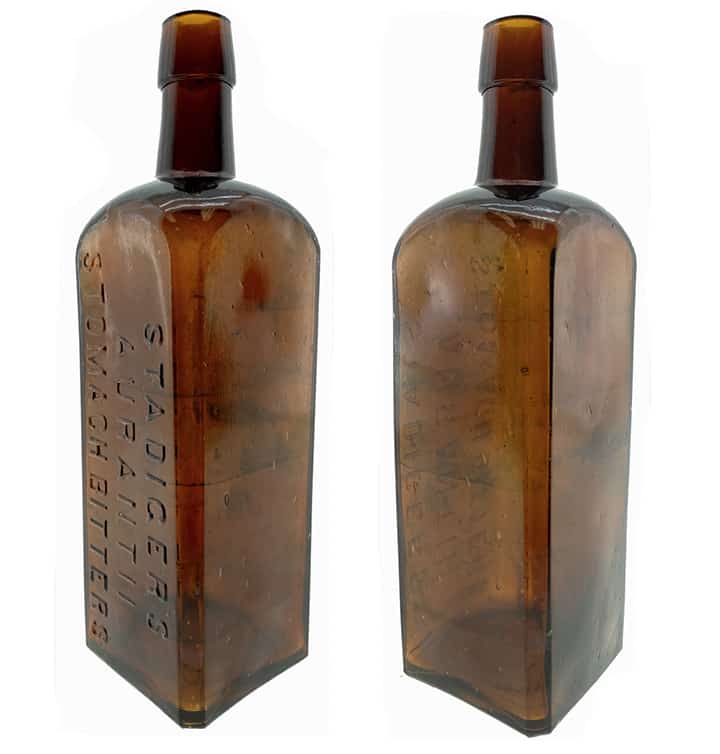 Friday, 19 December 2014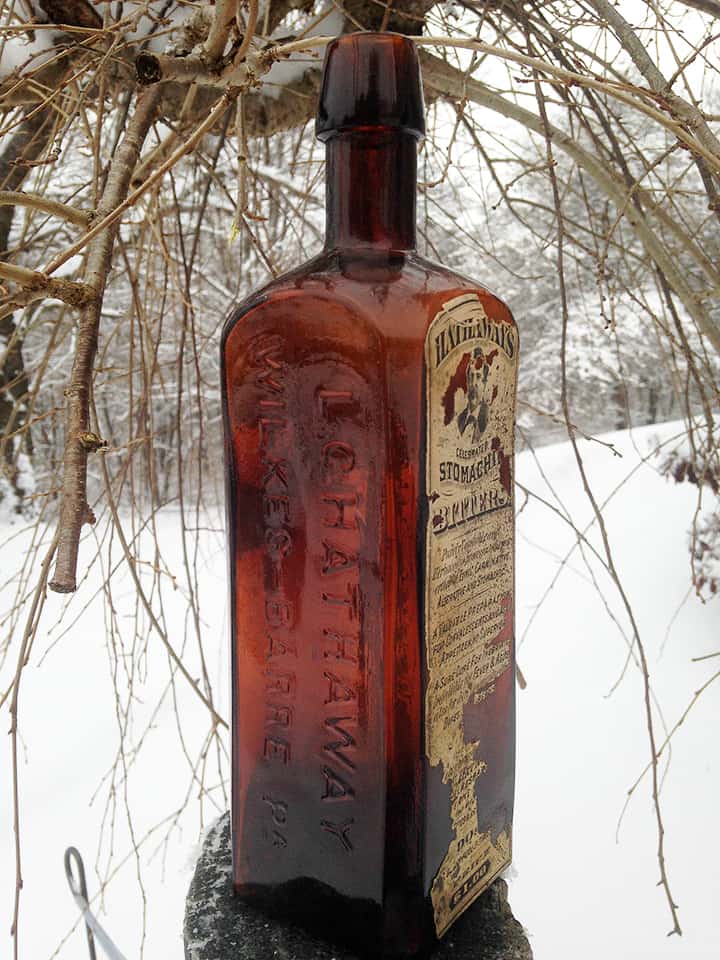 An unlisted Hathaway's Celebrated Stomachic Bitters from Wilkes-Barre, PA sold on eBay yesterday. Look for a post. I was in Reading, PA yesterday, home of the H.P. Herb Wild Cherry Bitters. Mark Warne reminded me of this. The XR Bloch's German Bitters also just sold on eBay. In Dallas now for business. Headed home to Houston midday. Lots of rain.
Wednesday, 17 December 2014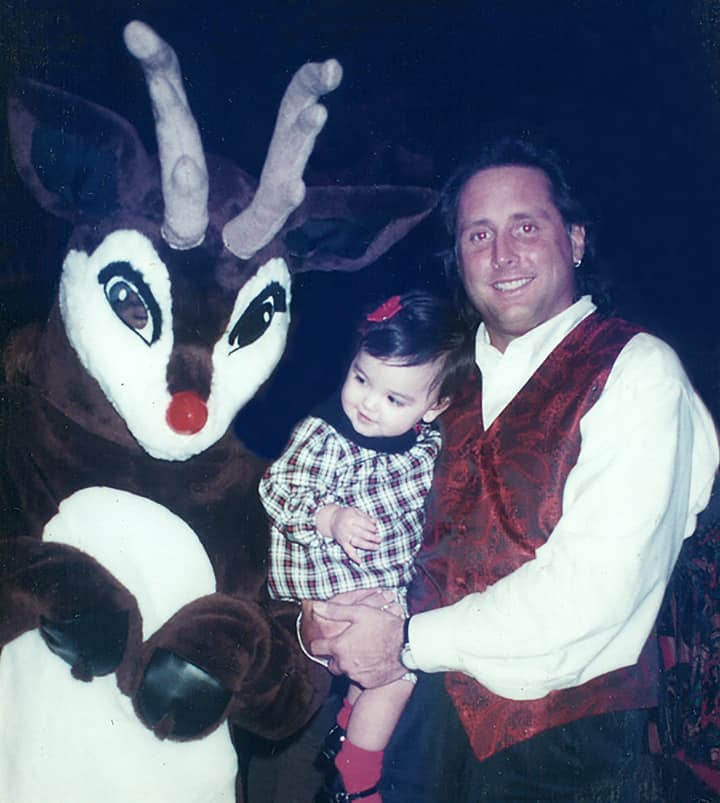 Yesterday was my granddaughter Adriana's 19th birthday. She's in college now and collects poison bottles and horses. She is a member of the APBCA. Read: Granddaughter Adriana stirs up traffic at Balto Show – 2004
Off to Philly then Dallas for business. A bit backed-up with posts.
Sunday, 14 December 2014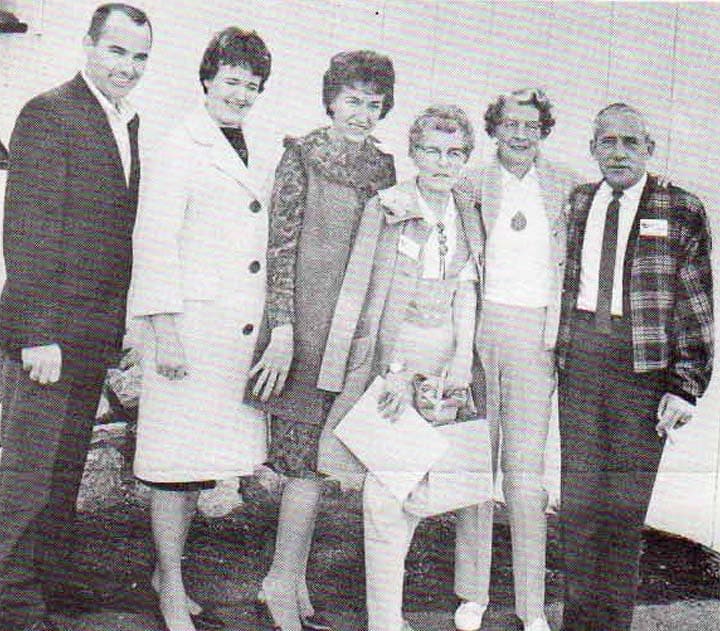 Who is that handsome gent at the left? Looks like he could be a politician. Hint, he is a major figural bitters collector. This may have been the FIRST image used in the ABCA newsletter The Pontil from June 1965. There was concern about the extra cost for b/w images.
Saturday, 13 December 2014
Would today be the 13th day of Christmas? Not part of the song but I sang "13 dogs a running" this morning during my jog.

[Chris Rowell] Here is the Torpedo we dug last night. As you can see the color is an awesome shade of light pinkish amethyst. I was about blown away by this bottle when it came out of the privy. I have to thank my friends Bruce Adwell and Bruce Curtis for letting me add this one to the collection.
Friday, 12 December 2014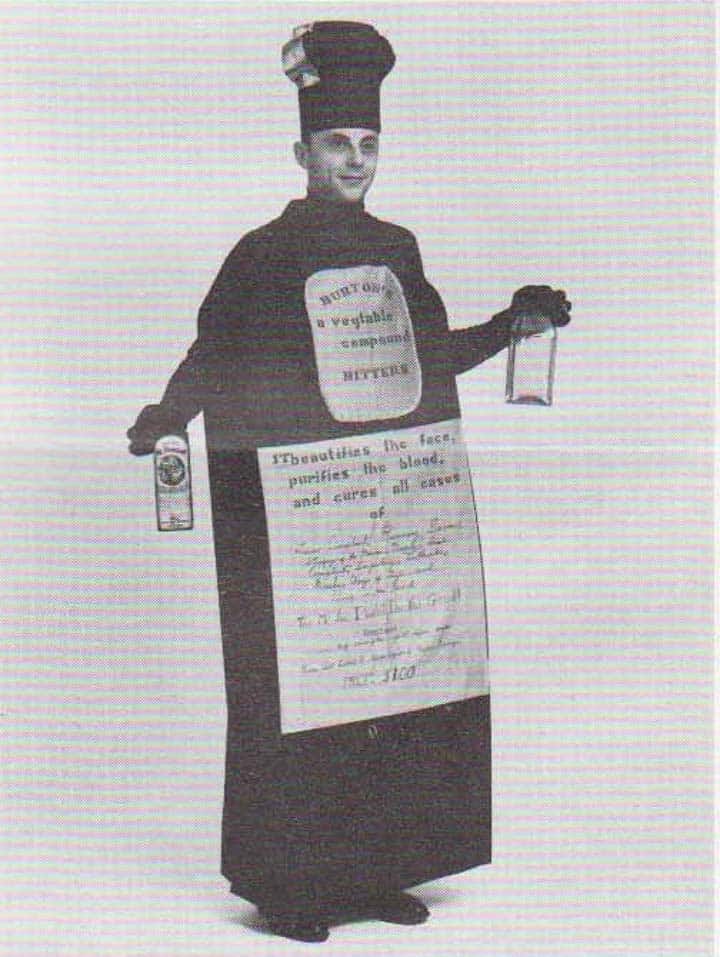 Anybody ever heard of a Burton's Bitters? New to me. Can any one guess who this legendary bitters collector is? This picture is from a 1966 Mardi Gras masquerade party. I am adding 1960s issues of the ABCA newsletters to the FOHBC web site. So fun looking at these great stories and pictures. The ABCA was the forerunner of the FOHBC.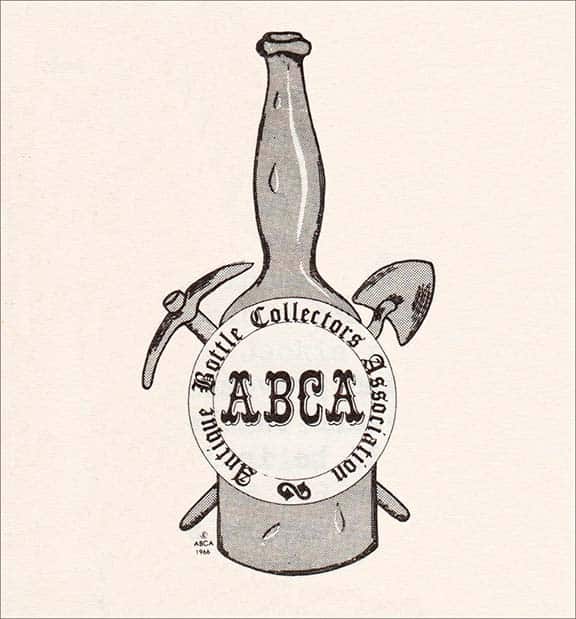 Thursday, 11 December 2014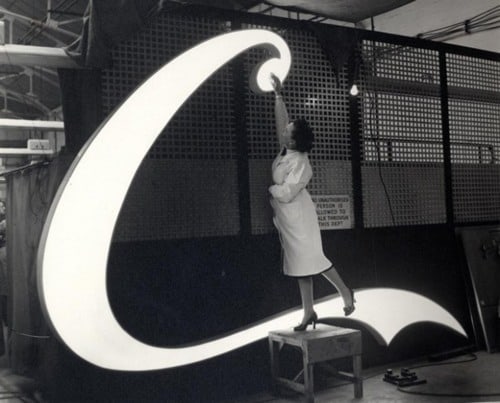 Like this vintage picture of an old Coca Cola script letter C.
Wednesday, 10 December 2014
Thanks for the dog bite well wishes. Healing nicely I think. Not foaming at the mouth, except at that puce Dr. Townsends.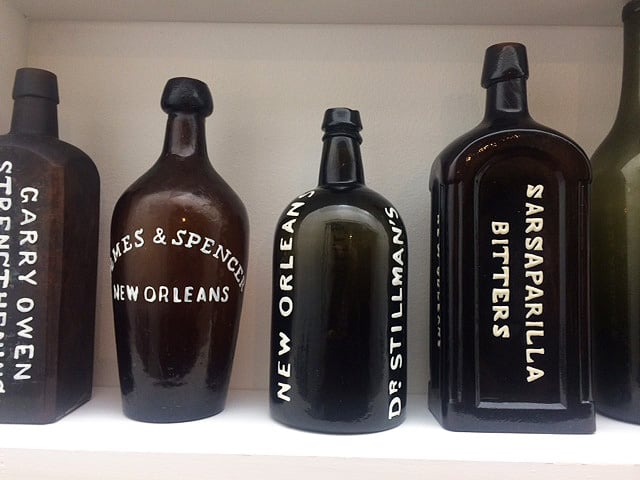 Above is a new picture that I came across showing what may be the elusive Dr. Stillman's Temperance Bitters. It is not known what may or may not be embossed on the reverse of the bottle.
Friday, 05 December 2014
Took an ambulance today to the ER. Free Advice…"Do not stick arm in the middle of a dog fight". Odd label from Heritage Auctions. I'll check it out. Read More
"Confederate Stomach Bitters" Bottle Label. Printed on orange paper measuring 4.75″ x 3.75″, the label features a Confederate flag surrounded by an ornate border. The bitters, a popular digestive remedy at the time, were produced by A. Velati of Columbus, Georgia. Mounting remnants of the verso, else fine. Estimate: $700 – up.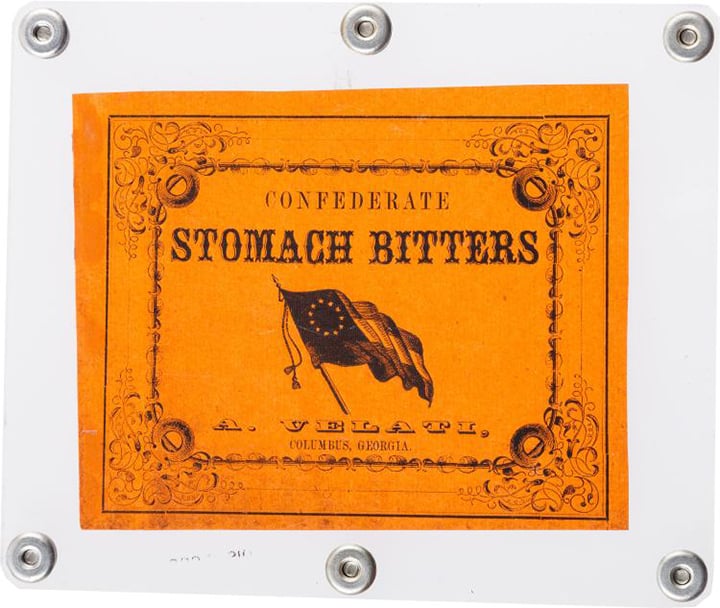 Thursday, 04 December 2014

Bryant's Stomach Bitters post updated with NYC advertisements and a little info on Dr. George N. W. Bryant.
Bill Ham alerts us to a new Greer's Eclipse Bitters variant on eBay. See Listing. He says that there is not much difference except that it is slightly smaller than the other two flat panel ones. It is shorter and has a smaller base dimension than G 109 and G 110, although having all flat panels. G 111 is similar height but has smaller base dimension and three indented panels. It is actually closer to 8 3/4 inches high. Should have had number G 110.5. Listing…
G 110.5 // GREER'S ECLIPSE / BITTERS / f / LOUISVILLE, KY. / f /
8 3/4 x 2 5/8 (6 ¾)1/4
Square, Amber, LTC, Applied mouth, Very rare
Wednesday, 03 December 2014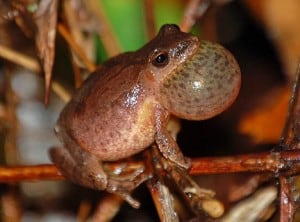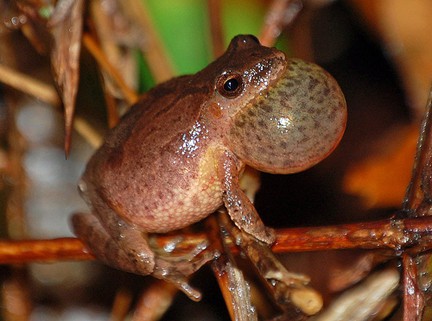 Refreshed a older Crooke's Stomach Bitters post earlier this AM while sitting in the Charlotte airport.
Monday, 01 December 2014
Hoping I can make it out west to the Roseville Show. Need to head to the east coast first. Look for a post for Comus Stomach Bitters from NOLA.