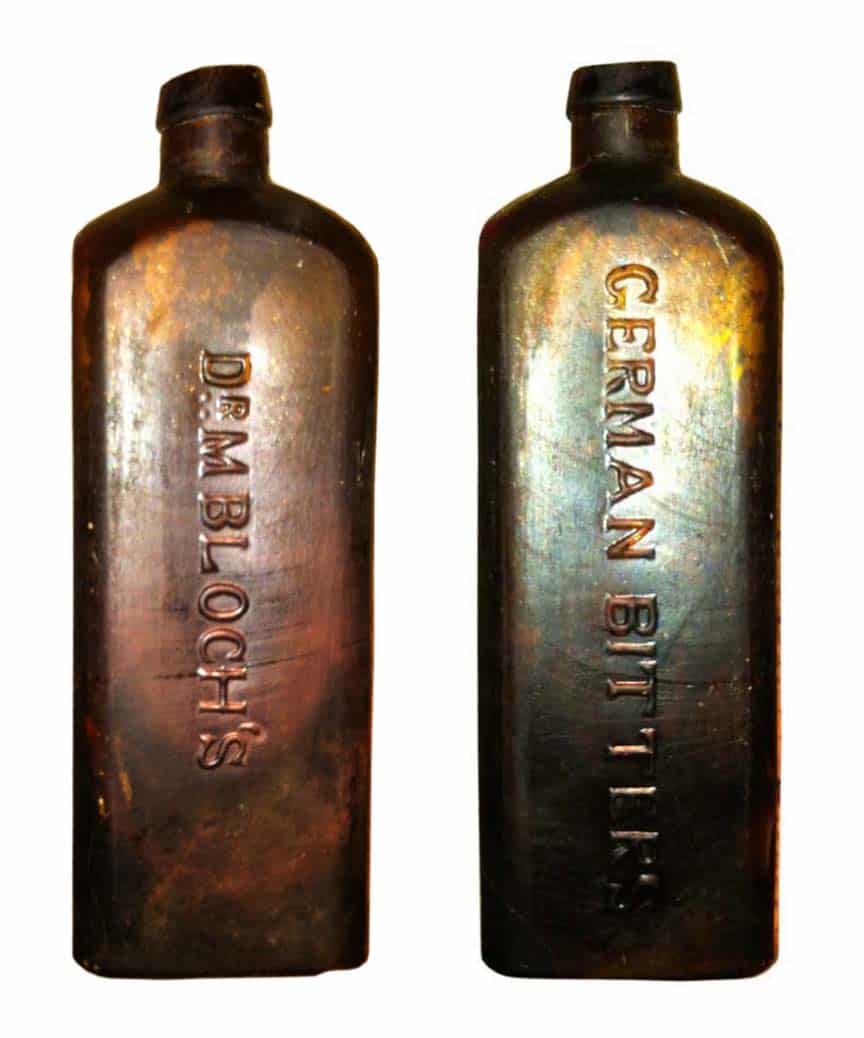 An Unlisted German Bitters dug in Vicksburg, Mississippi
DR. M. BLOCH'S GERMAN BITTERS
04 February 2013 (R•121514) (R•122114)

I received a tip from Bill Ham about an unlisted bitters (pictured above*) on Ebay (see listing) that closes this evening. Bill noted that the seller was from Mississippi and that the bottle was dug near Vicksburg, Mississippi. The listing reads:
Very Rare German Bitter's bottle with Dr. M Bloch's embossed on the side. Very little known about this "rare Square"!
Dr. M Bloch's German Bitters
Bill has updated the entry number of G19.2 in an upcoming Bitters Bottle Supplement 2:
G 19.2

 Dr. M. Bloch's German Bitters
// DR. M. BLOCH'S  // f // GERMAN BITTERS // f //
9 5/8 x 3 (8 ½ )
Square, Amber, LTC, Applied mouth, Extremely rare
There are two dots under R of DR.
Example found in an old Civil War campsite in Mississippi.
A whole example and a broken one dug near Vicksburg, Miss.
PRG: *Cleaned up images, got rid of mustard shag carpet.
I find this an extraordinary story and find, as the extremely rare B.E. Mann's Oriental Stomach Bitters (see below) was also recently found near Vicksburg in a Civil War camp. THE BOTTLES ARE REAL SIMILAR.
Stay tuned on this one.