The Crookes's Neck
Crookes's Invigorating Aromatic Vegetable Stomach Bitters
07 June 2012 (R•120314)

Posted on eBay now you will see a wonderful example of a Crookes's Stomach Bitters from New Orleans. The seller, who has provided some nice pictures, is turnitup38 with a 100% rating. This a a favorite bottle of mine because of the large bulbous form in the neck. It is almost like the bottle is posturing or in mating season. I also really like the Crookes's name.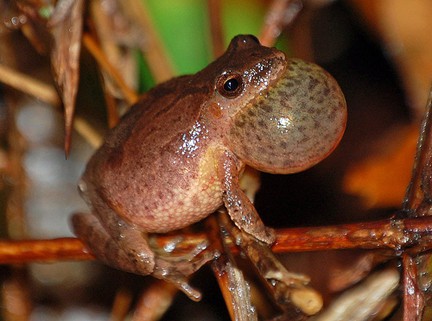 The Carlyn Ring and W.C. Ham listing in Bitters Bottles is as follows:
C 253

  CROOKES'S STOMACH BITTERS, Circa 1860 – 1865
// s // H. // M. CROOKES'S / STOMACH BITTERS //
10 1/8 x 3 1/2 (6)
Round cream-top style neck, Olive green, LTC, Applied mouth, Rare
Initial H is only letter on other side of mold seam and is unlike other letters in size or placement.
Crookes's Stomach Bitters antique bottle New Orleans La. Rare ! NO RESERVE
CROOKES S STOMACH BITTERS Ring and Ham C-252. 10 1/4 inches tall, olive-green with a hint of amber. This bottle is listed as extremely rare, and that crooke was a distiller in New Orleans from 1856-65. I found listings from Harmer Rooke in 1991 for $2,750, and Charles G. Moore in 1996 for $1,980 in my Browns auction price guide. Pretty desirable. the condition is great, no damage, chips, or cracks. there is the slightest fine wear here and there on the bottle but I cannot find an actual scratch. mint condition. eye-catching cream top style neck. Other bottles shown for color comparison only and not included in auction.
Crookes's Invigorating Aromatic Vegetable Stomach Bitters was advertised in New Orleans and Shreveport, Louisiana between 1860 and 1862 as "The Great Medical Drink of the Ages." It was said to be prepared from Aromatic Herb Bitters under the "Auspices of an Eminent Physician". There is a reference in advertisements that indicates that a H.M. (Hugh M. ) Crookes had a Chemical Laboratory on West Broadway in New York City in February 1860. Later that year, the bitters was being advertised by presumably, James Crookes who was a merchant in New Orleans. Could be father and son. The company name was Crookes & Company and they were Sole Proprietors of the product addressing at a warehouse at 110 Tchoupitoulas street. I see some other evidence that James Crookes was a Private in Company G in the 20th Louisiana Infantry. He enlisted on December 21st, 1861 at Camp Lewis. He made Roll for January and February 1862 and was transferred from Company E on February 18th, 1862. He made Roll for March and April of 1862 and then was killed in action at Shiloh. He father also enlisted in New Orleans but survives the war and resided in New Orleans.
There is a Branch, Crookes & Company who made saws in the 1860s and 1870s in New Orleans. Working on that relationship.
Advertisements
Select Timeline
1827: James Crooke born in Belfast, Ireland about 1827.
1859: James Crooke, New York City
1860: H. M. Crookes, Chemical Laboratory, West Broadway, advertisement references February 6, 1860.
1860: James Crooke, merchant, New Orleans Ward 8 (wife Mary, children, Thomas, Charles, Ellen, William – 1860 United States Federal Census
1860: Crooke & Company, Sole Proprietor, Crookes's Invigorating Aromatic Vegetable Stomach Bitters advertisements, Warehouse, 110 Tchoupitoulas street – The Times Picayune (New Orleans) November and December 1860 (see example above)
1861: James Crookes, Conscripts, Louisiana, P – Z AND French Co. of St. James, Militia AND Capt. Herrick's Co. (Orleans Blues)
Crooks, James (also Crookes, James), Pvt. Co. G. 20th La. Infty. En. Dec. 21st, 1861, Camp Lewis. Roll for Jan. and Feb., 1862, Present. Transfd. from Co. E. Feb. 18th, 1862. Roll for March and April, 1862, Killed in action at Shiloh.
1861: H.M. Crooks, Antoine n. Annette – New Orleans City Direcrtory
1862: Crookes, H. M., Private Company H. Confederate Guards Regiment, Louisiana Militia. Enlisted March 8th, 1862, New Orleans, Louisiana Roll to April 30th, 1862, Absent on sick furlough.
1861-1867: Branch, Crookes & Company, saws (see advertisement below) – New Orleans City Directory
1869: Mary Crookes, widow (this is James Crookes wife) – New Orleans City Directory
1866-1870: H. M. Crookes (also Crooks), res 296 St. Charles – New Orleans City Directory
1876: Death Hugh M. Crookes on June 19, 1876