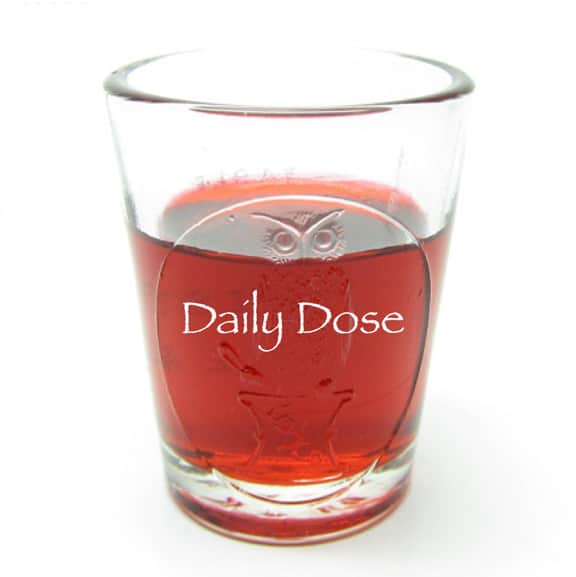 April 

 

2 0 1 4
Tuesday, 29 April 2014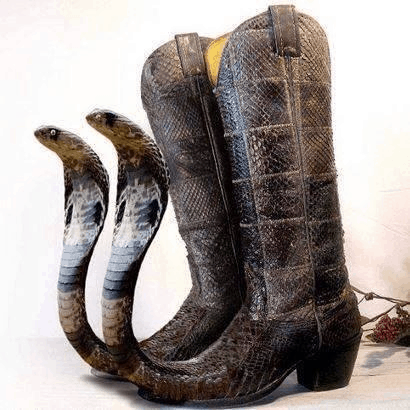 My new boots that I will be wearing to bottle shows and FOHBC board meetings. Wadda' y'all think?
Monday, 28 April 2014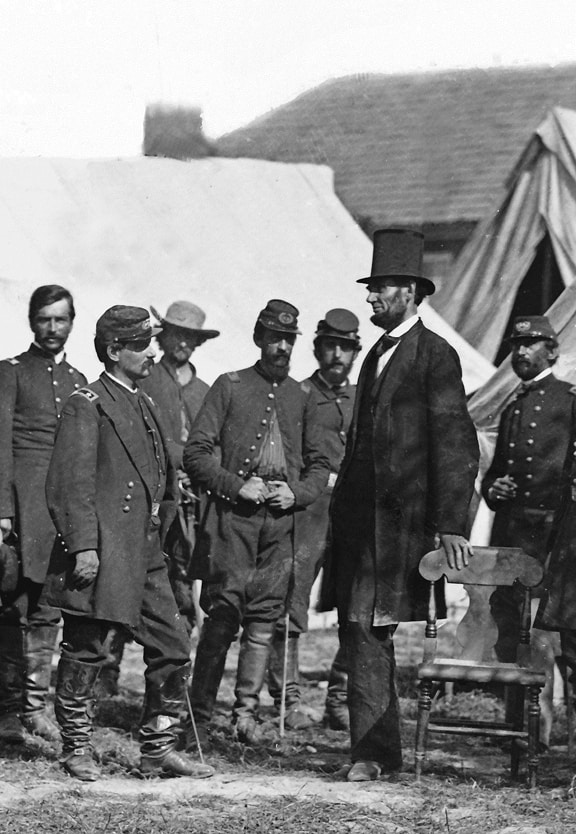 Off to Augusta and Atlanta here shortly. You should be getting the May | June Bottles and Extras this week if you haven't received yet. Just starting work on the July | August issue. Will have a great article titled, "The West Point Class of 1846 McClellan Bottle" by Eric Richter. This pic might make the cover. Eric adds, "McClellan and Lincoln on the cover, then here's the best shot. March into Lexington with a historical issue. B&E logo in blue and gray. Plenty of space for titles etc. What a cocky little bastard McClellan was!"
Sunday, 27 April 2014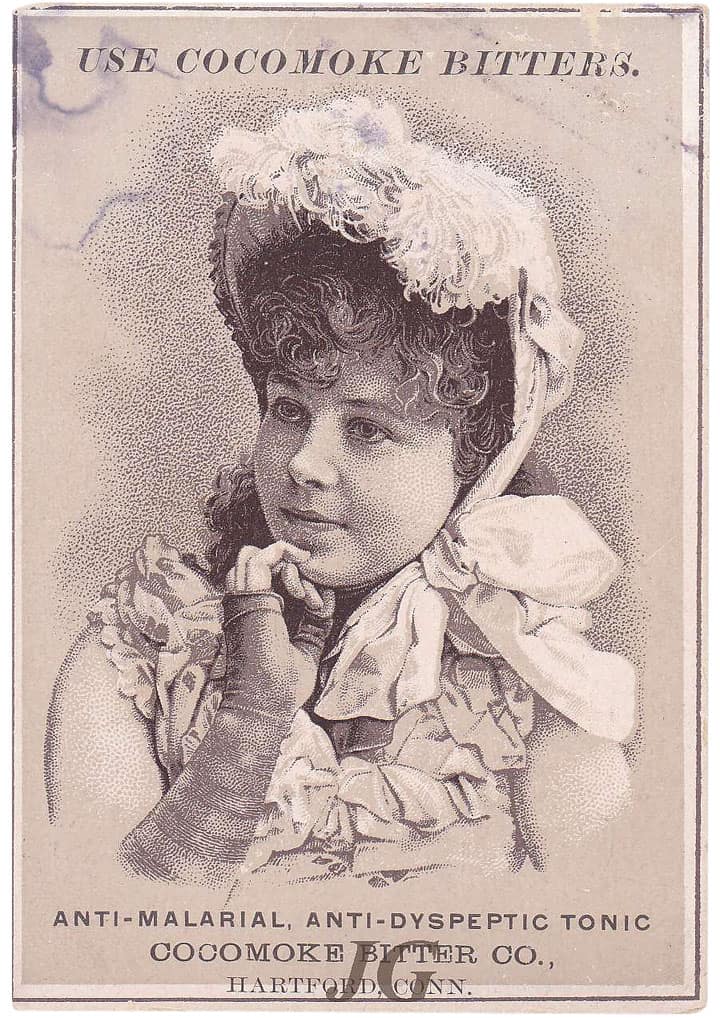 Added this nice trade card from the Gourd collection to the existing Cocamoke Bitters post.
Saturday, 26 April 2014
Good morning. Look at these rather nice pictures of a freshly dug Sarracenia Life Bitters sent in by Richard Kramerich. Read more about Triskelions and the Tucker bottle: Sarracenia Life Bitters and the Triskelions.
Friday, 25 April 2014
Denver collector coming in later today. Don't want to make too much of a Fuss about it but need to shine and polish some bottles… so working at Peach Ridge today.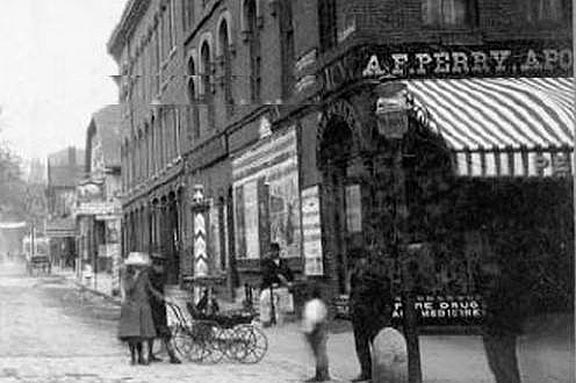 Thanks to Marianne Dow for this image of A.F. Perry's Apothecary (Perry's Anti Bilious Bitters) in Manchester, New Hampshire.
Wednesday, 23 April 2014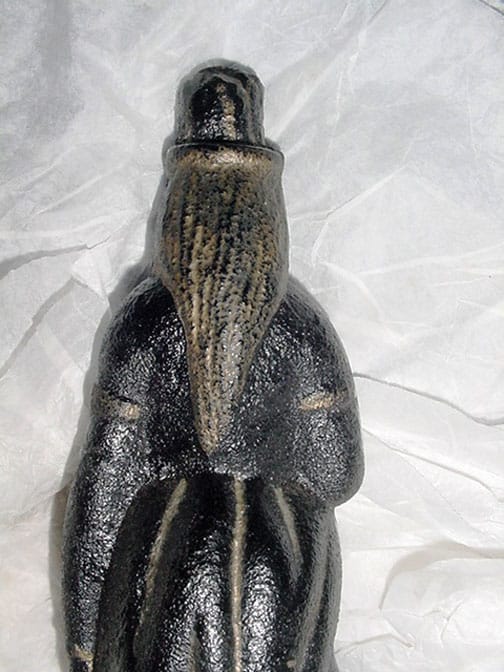 Hump day for me. Straddling two worlds here at the studio. Working on a cast iron (I think) bottle post. Stay tuned. Look for a Alfred French Perry bitters post.
Tuesday, 22 April 2014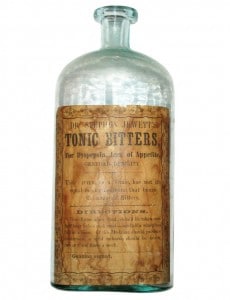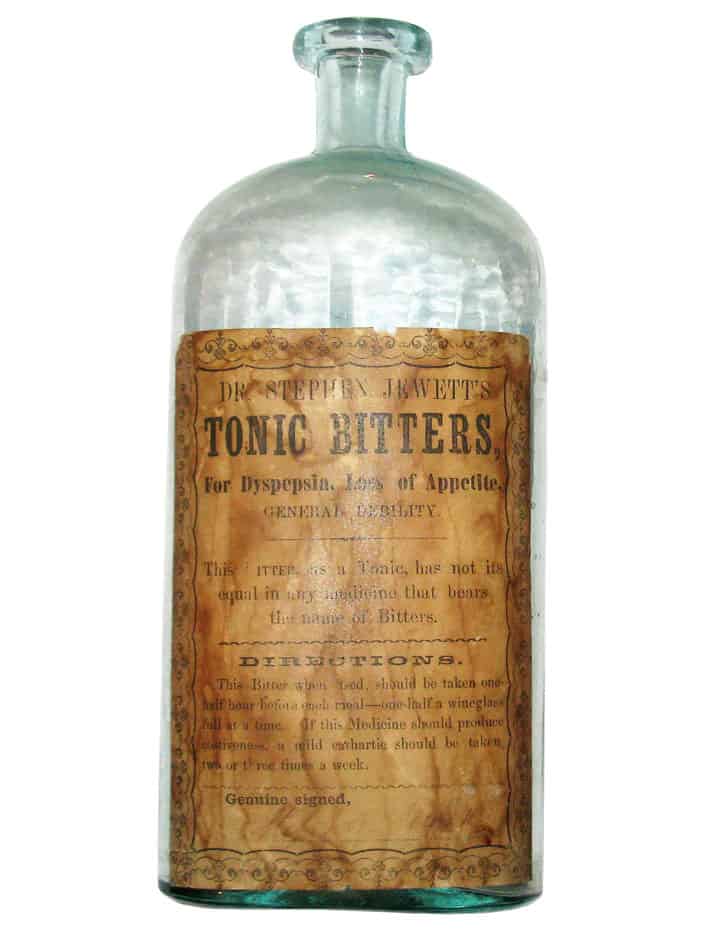 Sorry, been super busy. Things kind of quiet in the bottle world. Working on a series of New Hampshire bitters posts which are indicated on the home page. Still have a labeled Dr. Stephen Jewett's Tonic Bitters, labeled Burnham's Vegetable Strengthening Jaundice Bitters and labeled Perry's Anti-Bilious Bitters to process and post.
Sandor Fuss will be at Peachridge on Friday. This is his fourth or fifth trip. Looking forward to bottle talk and dinner. Always fun.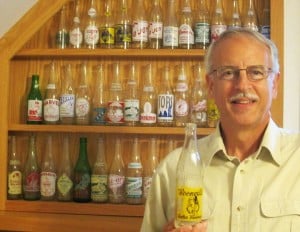 Been focusing on art and a post for the the Lexington Seminars. Hard to pick!
Did you get the latest FOHBC Newsletter that was sent out this AM? See Newsletter
Friday, 18 April 2014

I don't know, you tell me… it seems like this guy would have been a dentist instead of a doctor. Would have made advertising a lot easier. From an 1845 Nashua, NH City Directory.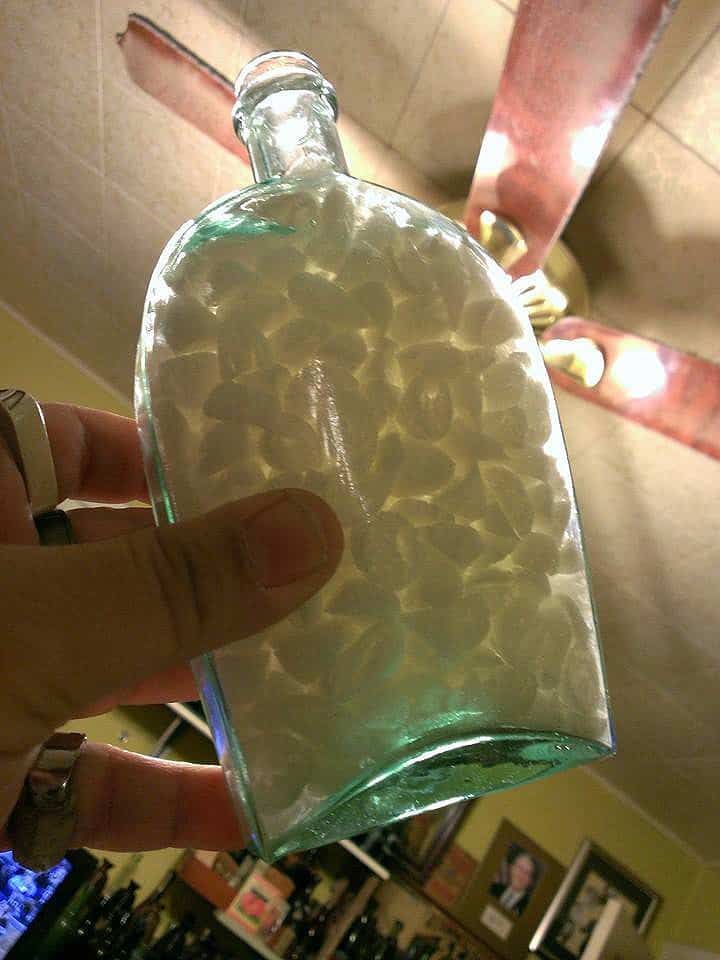 I have to admit, I got a real good chuckle from this. Danny Cathreno sent in the above picture of a flask that was won on ebay and shipped by seller to Danny. Good luck getting the peanuts out! Maybe better to say the flask contained milk and keep them in.
Thursday, 17 April 2014

Sorry about the site being down. Kind of frustrating on my end. Ambition: I like this notice I found in The Rutland Herald (Vermont) in 1836. Maybe I should of had a gill of yeast with my gin bitters and Rice Krispies this morning!
Monday, 14 April 2014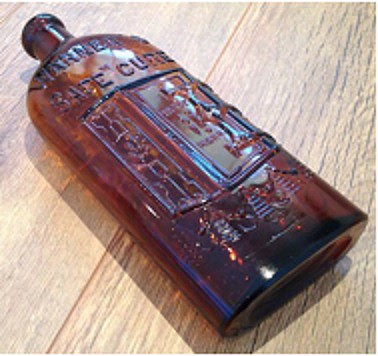 Steve Jackson update over at Warner's Safe Cure: "No City" Safe Cure – Part 2
Sunday, 13 April 2014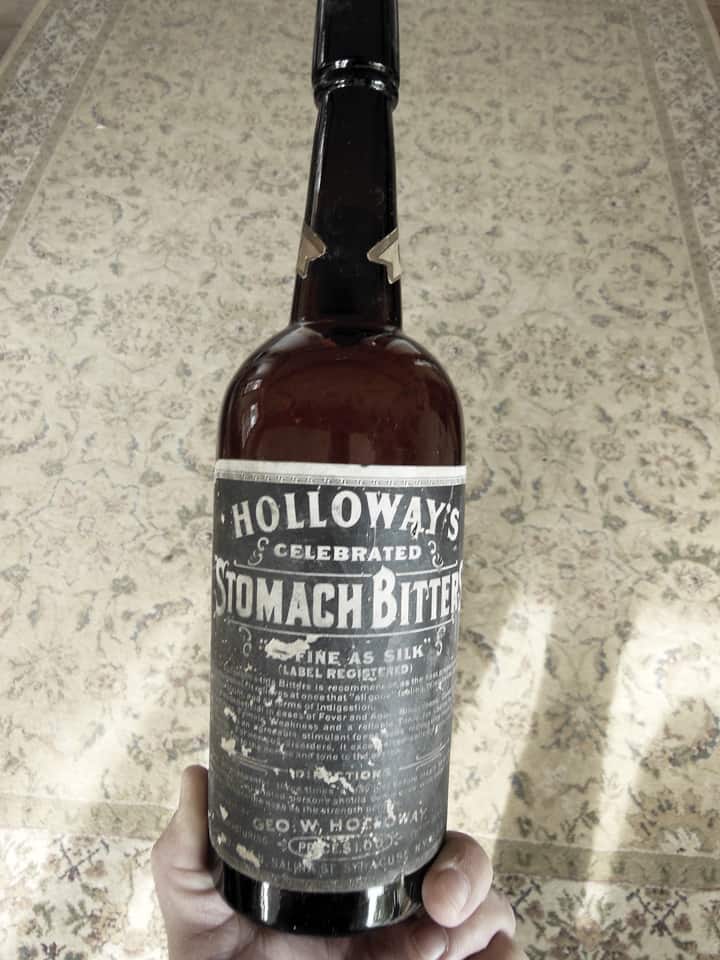 See Holloway's Bitters post update with Mark Yate's Holloway's Celebrated Stomach Bitters example.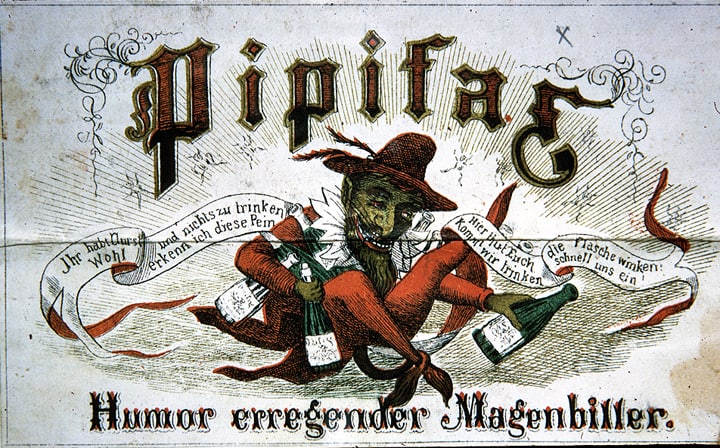 See Pipifax Post Update.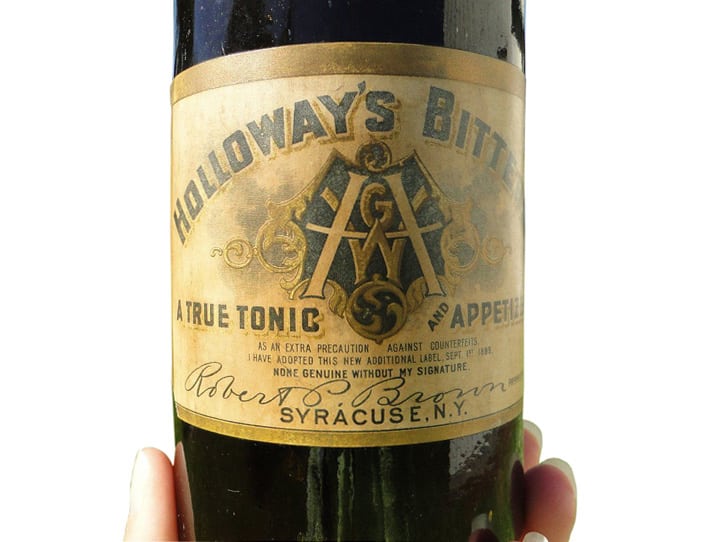 Completed a post for Holloway's Bitters.
Updated Pipifax post. Marianne Dow has led us to the poem, The Devil's Bout by Jean Wright (below). Marianne adds, "Pipifax was a drunken devil, one of 500,000 that Satan imprisoned in corked bottles, and when corks pop, they say, "the devil's out".

Thursday, 10 April 2014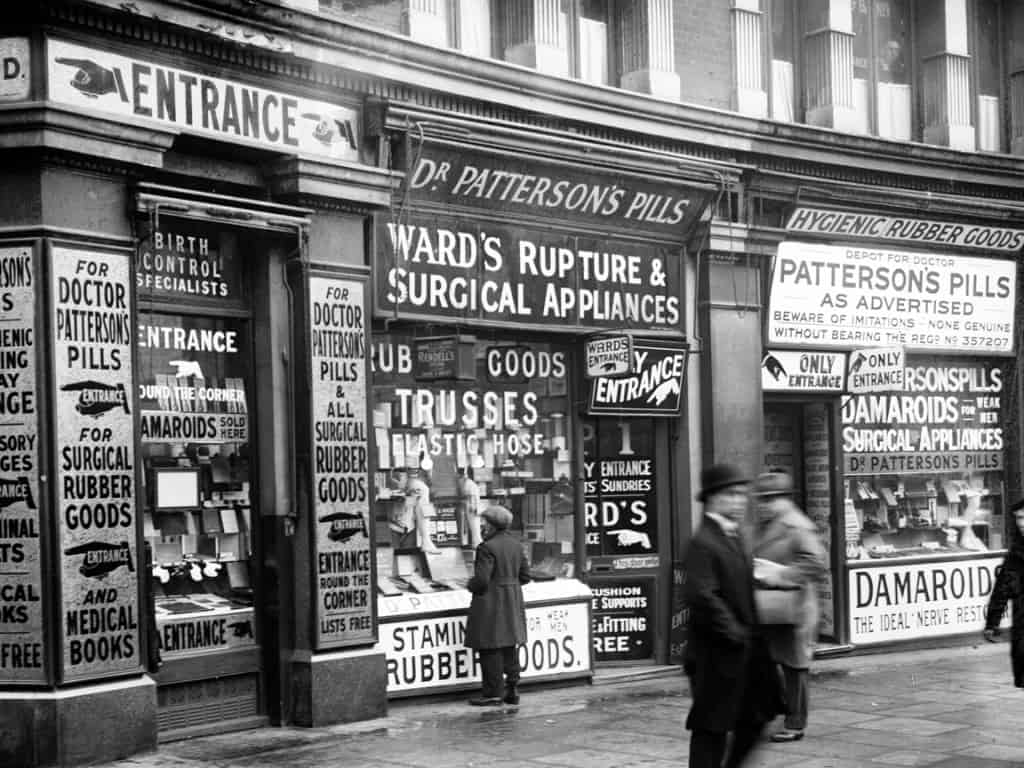 I really like the storefront graphics. Overwhelming but effective. I think they sell Patterson's Pills? They are also Birth Control Specialists.
Wednesday, 09 April 2014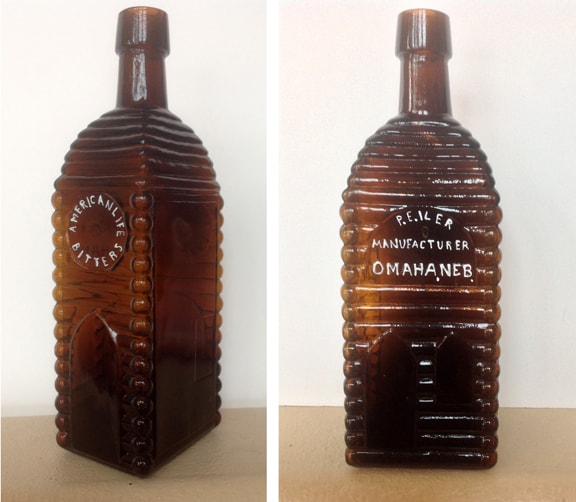 Recently showing up. American Life Bitters, Omaha variant.
Monday, 07 April 2014
I hope you are all watching the 'Sheik' moving in to bitters. Dale, looks like your green Hostetter's went to NY or Qatar. Also the Suffolk pig.
Sunday, 06 April 2014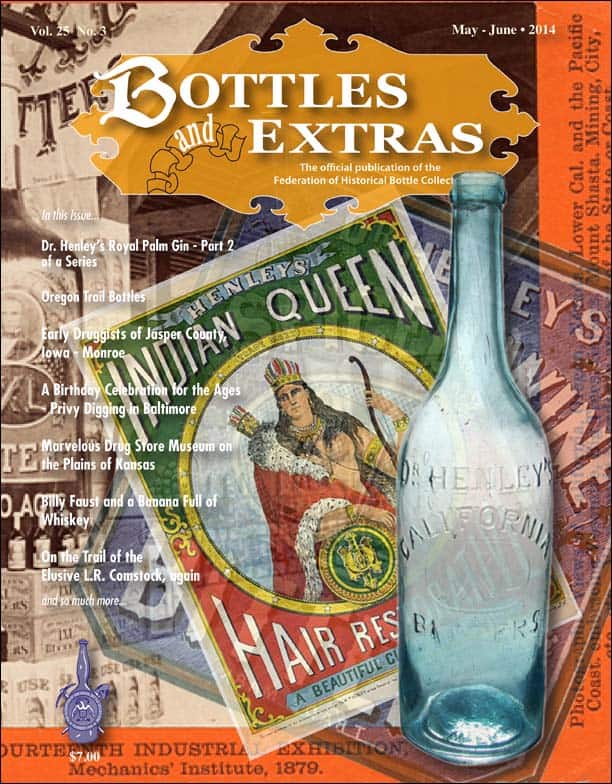 Cover art featuring PART 2 of Stephen Hubbell's and Eric McGuire's epic Dr. Henley Royal Palm Gin story. Subscribe and Become a Member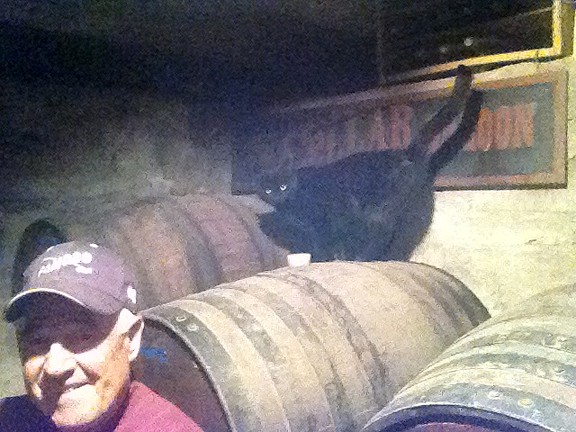 Look for my post on our spiritual visit with master Webb Tartaglia.

Check out Bruce Silva's Western Whiskeyana list. I like 'Whiskeyana'. Some of those western guys have probably thought about naming their daughter with that one.
Thursday, 03 April 2014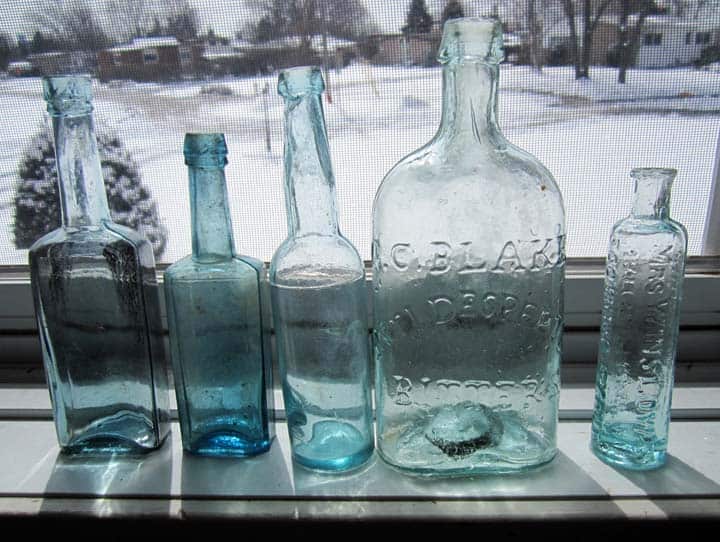 April showers bring May flowers. Lots of rain here in Louisville today. Really getting backed up on posts. I do want to say that a nice Dr. G. C. Blake's Anti-Dyspeptic Bitters from Buffalo in on sale over at ebay. Found in Canada I believe. The seller is Ken Warren who sent me the above pic. Nice bottle.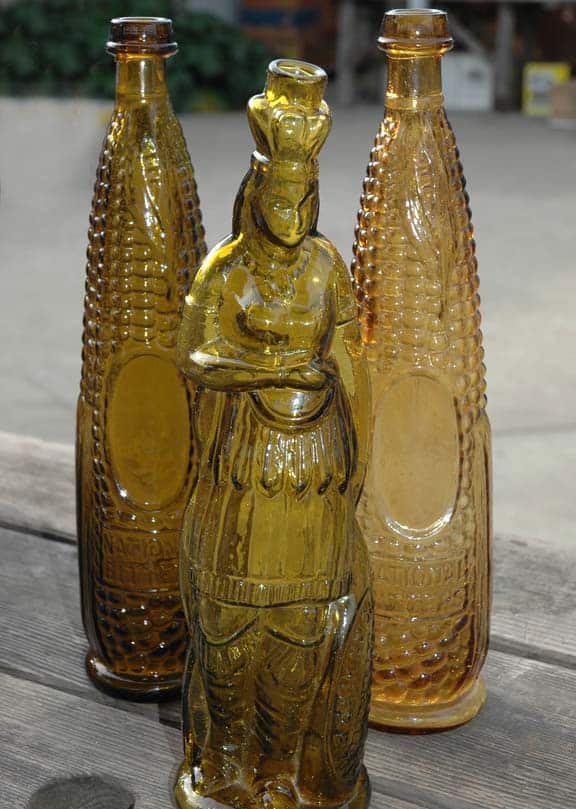 Will be posting some of Dave Kyle's figural bitters bottles later today I hope.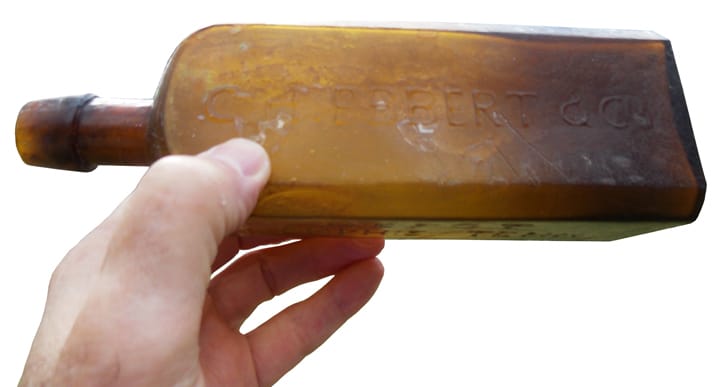 Updated the Our Own Southern Bitters – Memphis post with pics from Russel Poole.
Tuesday, 01 April 2014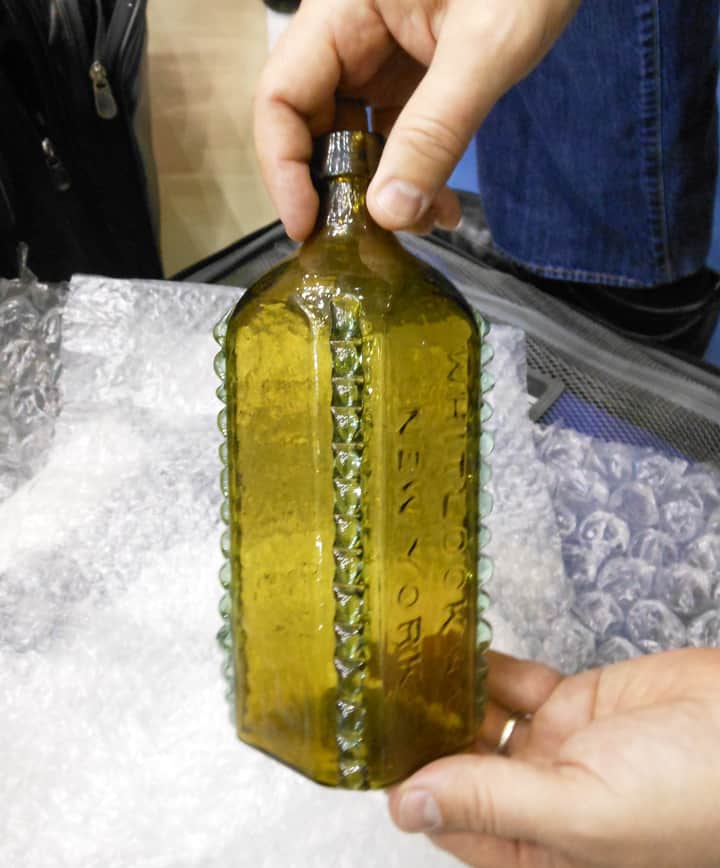 Leaving Monterey, Ca. in an hour or so. Connect at LAX for Houston. Been at Jerry Forbes in mountains between Big Sur and Carmel. Jerry reminded me of this terrific bottle that exchanged hands a few years back in Baltimore. Looking at a Whitlock & Co. from New York. Look at that corner treatment. Bottle now resides in a Rocky Mountain collection. Read More: Constitution Bitters – The oldest Figural Bitters? and Barrel Series – B.M. & E.A. Whitlock & Co. – New York