Dr. G. C. Blake's Anti Dyspeptic Bitters from Buffalo
26 March 2014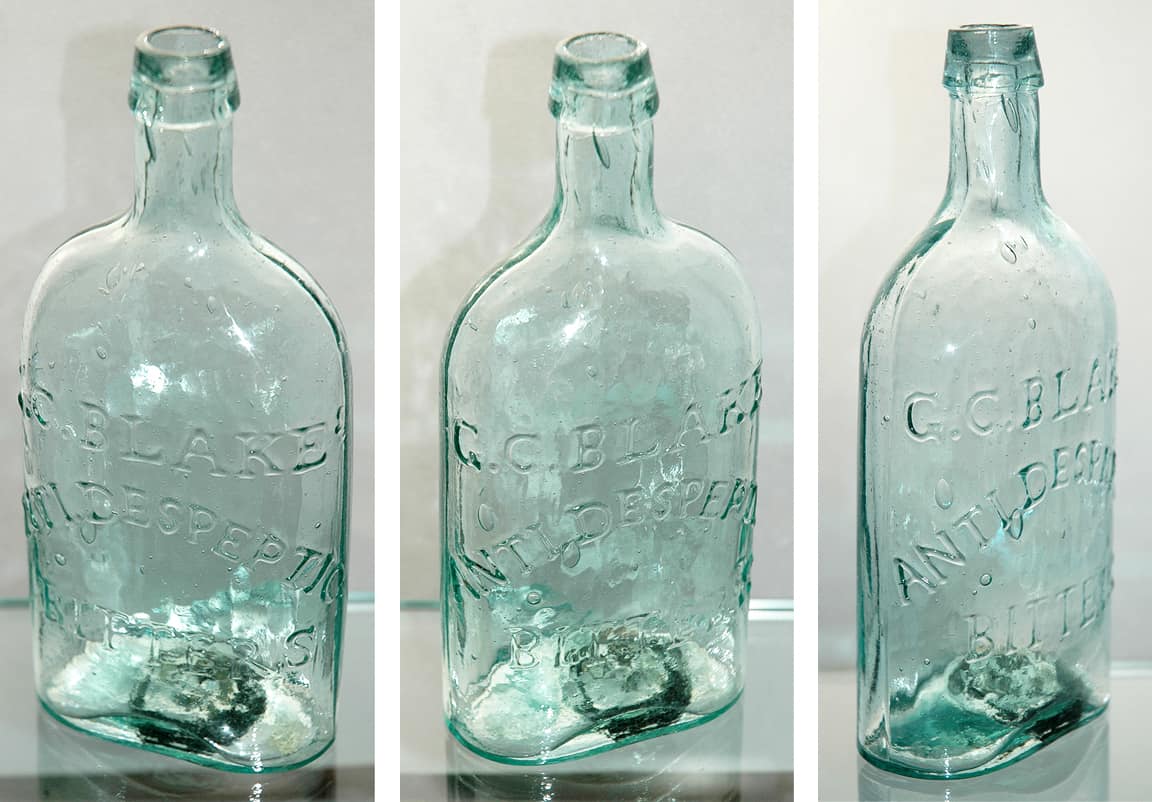 With the completion of the Dr. Blake's Aromatic Bitters post from New York City, it seems logical that we might now want to look at the Dr. G. C. Blake's Anti-Dyspeptic Bitters from Buffalo, New York. Cory Stock also suggested this in a follow-up e-mail.
This bottle is quite difficult to find and I am pleased to possess a nice example in my collection that is featured in this post. The Carlyn Ring and W.C. Ham listing in Bitters Bottles is as follows:
B 119  BLAKES ANTI DESPEPTIC BITTERS
G. C. BLAKES / ANTI. DESPEPTIC ( au ) / BITTERS // c //
58 Lloyd Street Buffalo, New York
7 1/4 x 3 1/8 x 1 7/8 (4 1/2)
Oval, Aqua, STC, Applied mouth, Metallic pontil mark, Very rare
George C. Blake was listed as the proprietor of Blake's Anti-Dyspeptic Bitters in 1855 and 1856 in Buffalo, New York Directories. His address was 53 Lloyd Street at the corner of Commercial and Water Streets. In 1857 he is listed, but the bitters relationship is not. In 1858 he is listed as a druggist at 2 Thompson block, Prime. In 1859 he has a saloon in Buffalo. Before 1855 and after 1859 he is a mystery. One has to wonder if he was related to Thomas Blake and the Blake's Aromatic Bitters in New York City.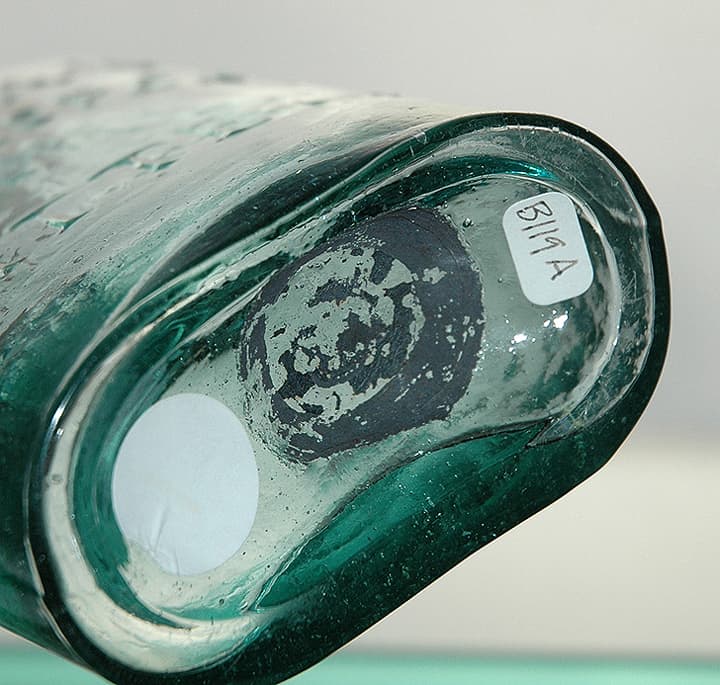 George C. Blake
1855 – 1856: George C. Blake, proprietor, anti-dyspeptic bitters (see above), 53 Lloyd Street at the corner of Commercial and Water Streets – Buffalo City Directory
1857: George C. Blake – Buffalo City Directory
1858: George C. Blake, druggist, 2 Thompson block, Prime – Buffalo City Directory
1859: George C. Blake, saloon, 4 commercial, h same, Distillers, Cordials, 2 Prime, Buffalo – New York City Directory