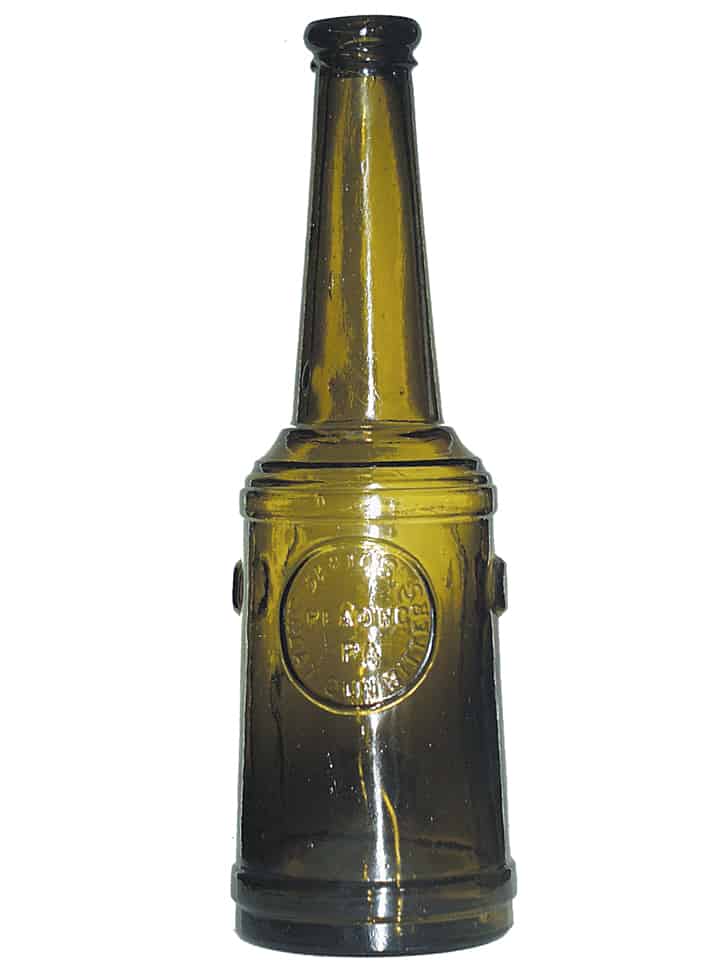 Tobias Barto and his Great Gun Bitters Reading, PA
21 June 2012 (R•031314) (R•020919)
---
One could buy a Barto's Bitters, a concoction of whiskey and herbal flavorings, from 1872 to 1892 at the family-run store at 437 Penn Street.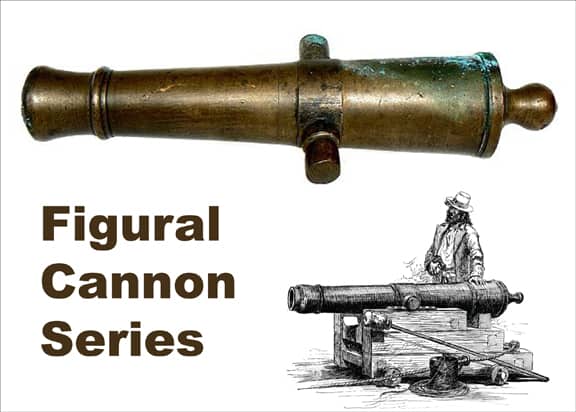 A cannon that I have not written about on Peachridge Glass with the exception of one post noting the sale of this legendary bottle (read: A Legendary Barto's Great Gun Bitters Changes Hands) is the Barto's Great Gun Bitters. This has to be one of my favorite figural Bitters bottles because of its strong form, clean lines and circular area where the embossing occurs (see below).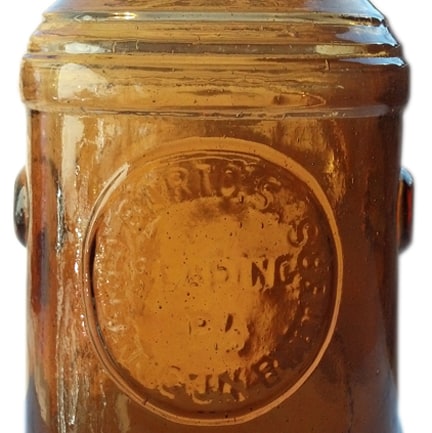 There is a fantastic article that I added to this post from the July, 5, 1978 issue of the Reading Eagle  (Read: 6th and Penn Site Rich in History) (see below).
The Carlyn Ring and W.C. Ham listing in Bitters Bottles is as follows:
B 32  Barto's Great Gun Bitters
BARTO'S (au ) / READING / PA / GREAT GUN BITTERS ( ad ) // c //
11 x 3 ½
Cannon, Amber, Green and Apricot, DC, Applied mouth, Label panel on reverse, Rare
Barto's Great Gun Bitters Examples
---
6th and Penn Site Rich in History
---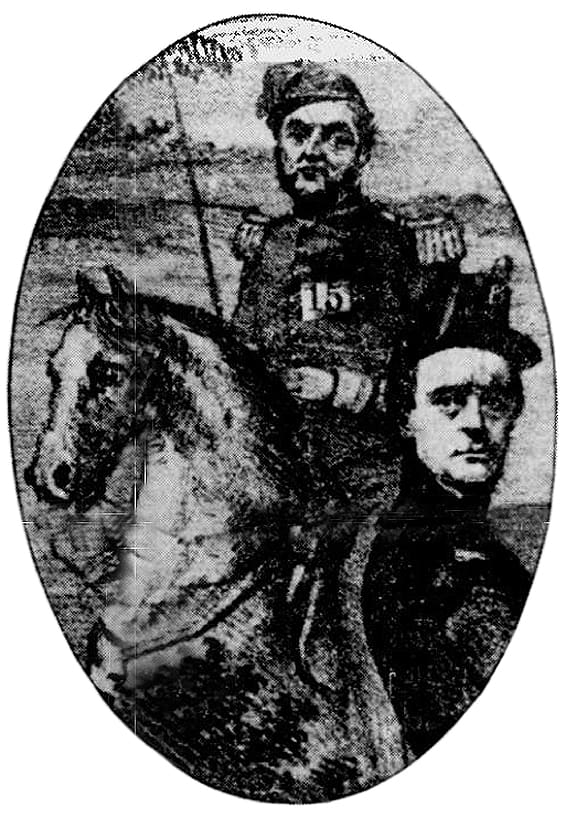 General Tobias Barto
Tobias Barto was one of the best known men in Reading, Pennsylvania and was responsible for Barto's Great Gun Bitters. Barto was born on June 3, 1822 in Oley, Pennsylvania, the son of Johannes Barth, also from Pennsylvania. Oley is a small town northeast of Reading. He started out in the mid 1840s as an iron manufacturer and operated the Spring Forge in Earl Township for a few years.
Read: Keeping an eye out for H.P. Herband Barto's Great Gun Bitters at Hopewell Furnace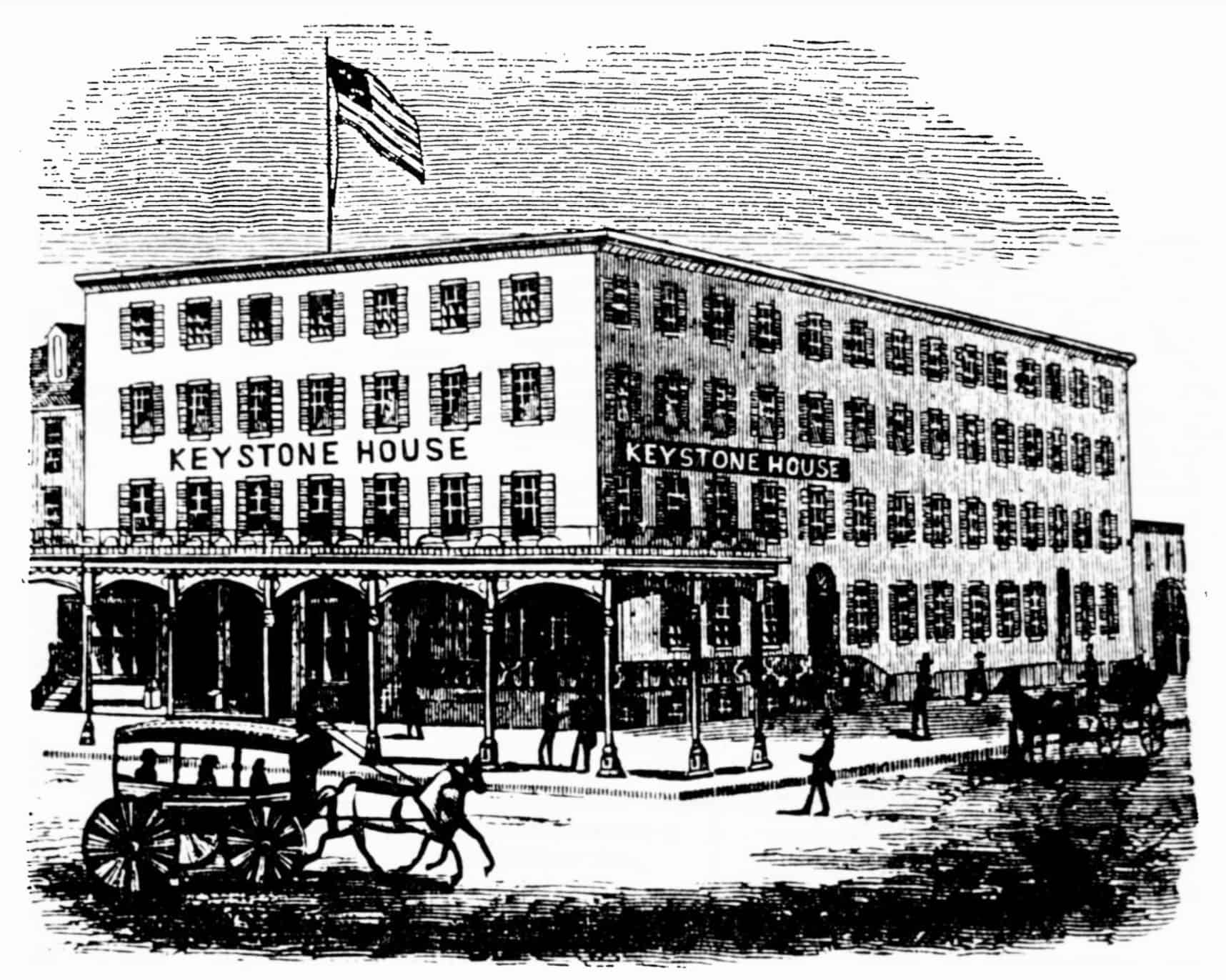 He next moved to Reading and bought and renovated the Green Tree from a man named Jared Epler on April Fools Day in 1845 for $8,000. In 1848, he opened and ran the newly renamed Keystone House hotel. In 1854, Barto built Keystone Hall which was behind the hotel. The space was used for public meetings, theatrical plays, operas, balls and fairs. It had the capacity for 500 people and was the setting for the "Grand Illumination Ball" which celebrated the first gas street lights in Reading. In the 1920s, this property was renovated again and became the Penn Hotel.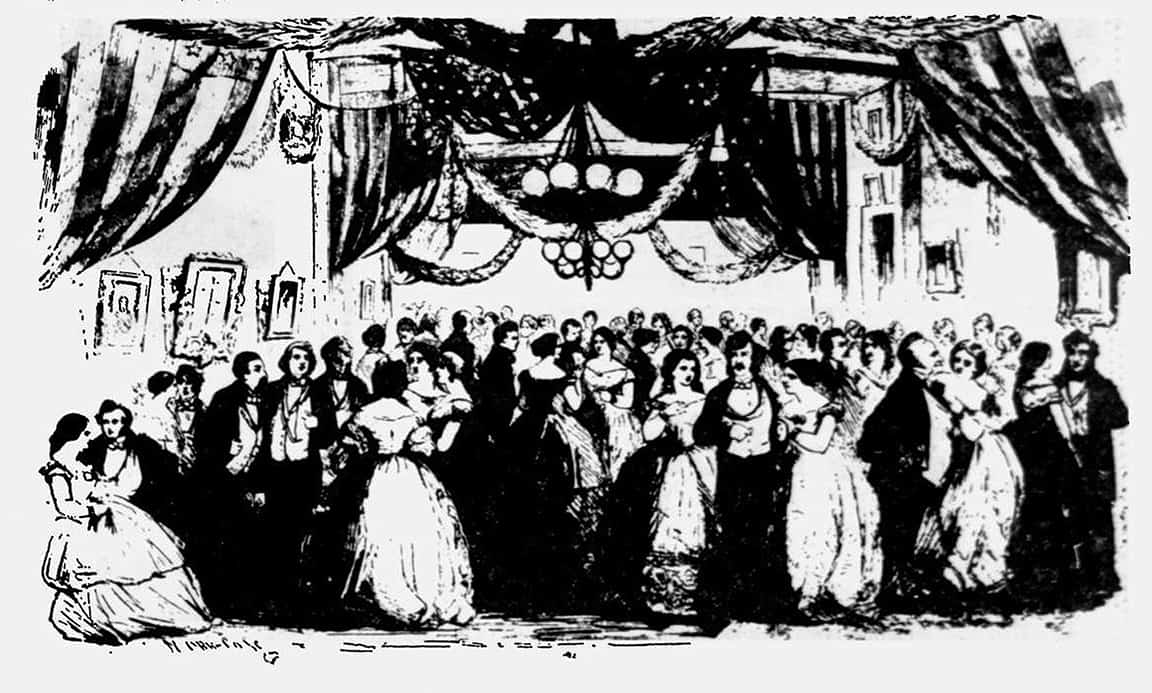 While he was the proprietor of the Keystone House, Barto became very prominent in the councils of the Democratic party. 1857, he was elected to the office of Register of Wills, and in 1865 was elected Sheriff of Berks County. He was also elected as a member of the Board of Prison Inspector in 1873 and a Councilman, among holding positions in other offices. For many years he was a government mail contractor and owner of stage lines running to numerous points.
In his early life, Barto was a captain of the Keystone Dragoons, a volunteer militia company organized by the county. He eventually went through the ranks from Captain to Brigadier General of the State Militia winning election in 1859. Obviously, this is why many refer to Barto as a General.
By 1860, Tobias Barto is listed as a retail wine and liquor dealer at 35 East Penn Square in Reading. His earliest bottles would probably have been made in Philadelphia at that time. He moved to his well-remembered 437 1/2 Penn Street address in 1872 next where he and later his sons, Charles and John, operated a liquor store through the 1880s up until 1892. The map below shows a red rectangle where the Keystone House and the Barto business was located.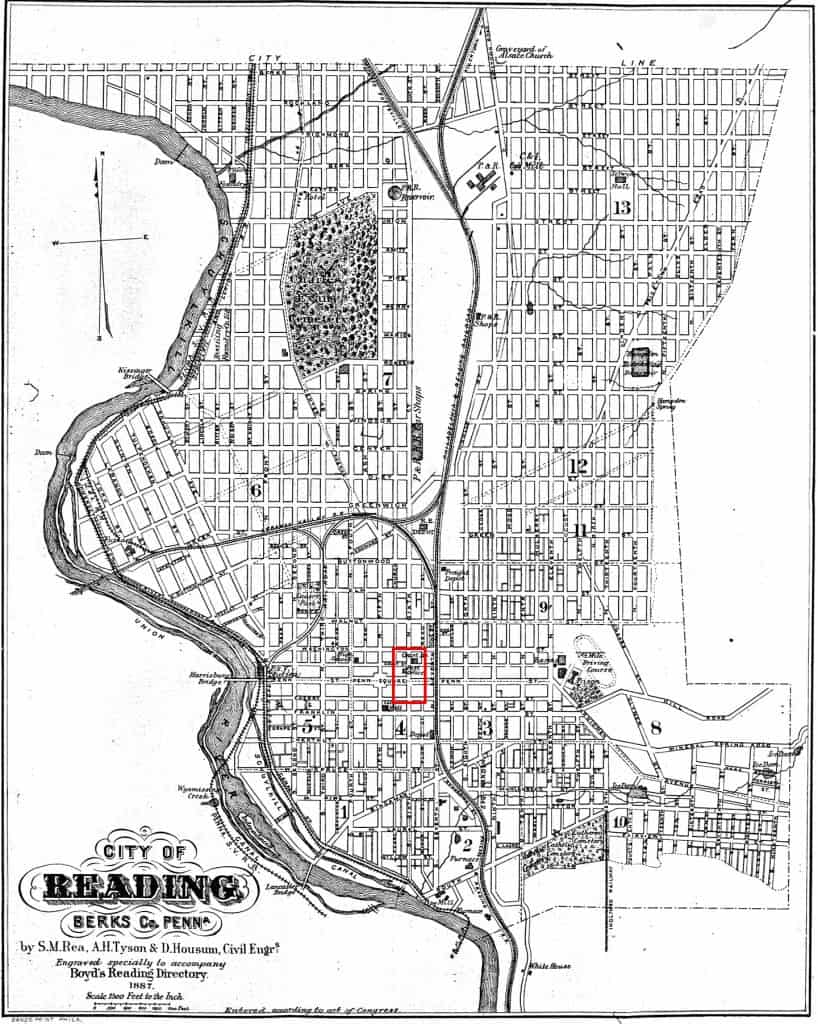 General Barto died on his delivery wagon in Reading on October 20, 1887 in the rear of his sons liquor store. The same store he had operated for many years. At the time of his death, he was the manager of the Pewrkiomen and Reading Turnpike Company. Apparently he had apoplexy of the heart.
---
Read Further: General Scotts Artillery Bitters – The Ultimate Cannon Barrel Figural
Read Further: Figural Cannon Bottles – J T GAYEN / ALTONA
Read Further: A. M. Bininger & Co. Figural Cannon
Read Further: Sol Frank's Panacea Bitters – Great Form
Read Further: Thad Waterman "Warsaw" Stomach Bitters – Figural Cannon Barrel, Lighthouse or House Roof?
Read Further: Brown's Castilian Bitters – Transitional Cannon Barrel Figural
Read Further: Castilian Bitters – Brown & Embree Proprietors – New York
Select Listings:
1822:

 Tobias Barto, Birth Date: 13 June 1822, Father: Johannes Barth  – U.S., Find A Grave Index, 1600s-Current
1850:

Tobias Barto, Inn Keeper, Age: 28, Birth Year: abt 1822, Birthplace: Pennsylvania, Home in 1850: Reading, North West Ward, Berks, Pennsylvania, USA, Family Number: 466, Household Members: Tobias Barto 28, Deborah Barto 20, Samuel Barto 5 – 1850 United States Federal Census
1859:

Newspaper notice below: Valuable Property Sale at the Public House of Tobias Barto – Reading Times, Saturday, March 26, 1859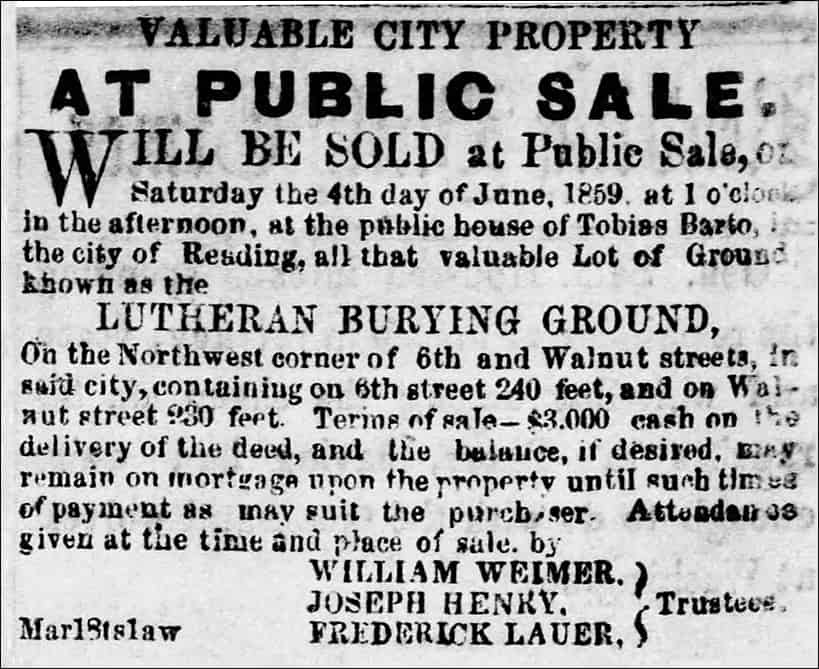 1859: 

Newspaper notice below: Military Election for Brigadier General, Captain Tobias Barto of the Keystone Dragoons – Reading Times, Monday, June 6, 1859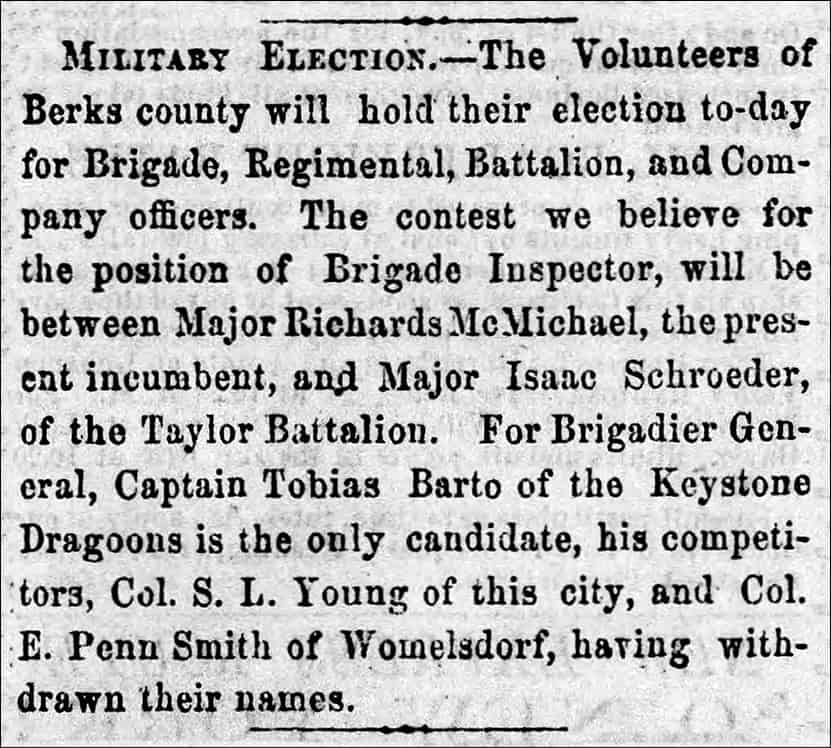 1860:

 Tobias Barto, Inn Keeper, Age: 36, Birth Year: abt 1824, Birth Place: Pennsylvania, Home in 1860: Reading, North West Ward, Berks, Pennsylvania, Post Office: Reading, Dwelling Number: 2401, Family Number: 2527, Real Estate Value: 31500, Personal Estate Value: 8260, Household Members: Tobias Barto 36, Deborah Barto 31, Samuel Barto 14, John Barto 9, Charles Barto 6 – 1860 United States Federal Census
1861:

Tobias Barto, Retail Wine and Liquor Dealer, 35 E Penn Sq Reading, Pennsylvania – Boyd´s Pennsylvania State Business Directory, 1861
1863:

Tobias Barto, Pennsylvania, 30 Sep 1863 – Register of Officers and Agents, Civil, Military, and Naval in the Service of the United States, Volume 1
1867:

Tobias Barto, Wholesale Wine and Liquor Dealer, 540 Penn, Reading, Pennsylvania – Reading, Pennsylvania, City Directory, 1867
1869 -1972:

Tobias Barto, Liquor Store, Liquor Dealer, 437 Penn, Pottsville, Pennsylvania – Boyd's Directory of Pottsville, 1869-70
1875:

Tobias Barto, Liquors, 437 1/2 Penn, Harrisburg, Pennsylvania – Harrisburg, Pennsylvania, City Directory, 1875
1880:

Tobias Barto, Mail Contractor, Age: 54, Birth Date: Abt 1826, Birthplace: Pennsylvania, Home in 1880: Reading, Berks, Pennsylvania, Street: Penn Street, House Number: 439, Dwelling Number: 257, Marital status: Married, Spouse's name: Deborah Barto, Father's Birthplace: Pennsylvania, Mother's Birthplace: Pennsylvania, Household Members: Tobias Barto 54, Deborah Barto 51, Katie Barto 17, Samuel Barto 34, John Barto 28, Charles Barto 25, Delilah Barto 23, Maria Barto 2 – 1880 United States Federal Census
1882-1887:

Barto Brothers (Charles and John Barto), liquors, 437 1/2 Penn (Samuel clerk) – Reading, Pennsylvania, City Directory, 1882
1882-1887:

Tobias Barto, Boarding Stable, 437 1/2 Penn – Reading, Pennsylvania, City Directory, 1885
1885:

Tobias Barto, Liquors, 437 1/2 Penn and Court c Ash, Reading, Pennsylvania – Reading, Pennsylvania, City Directory, 1885
1887:

Newspaper notice below: Row About the Mail Service with Tobias Barto's contract to run mail – Reading Times, Thursday, March 24, 1887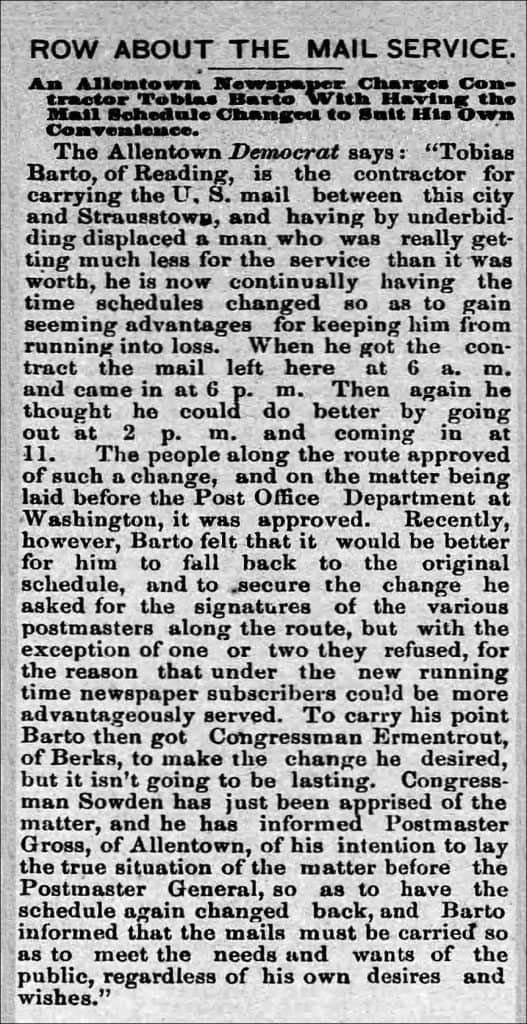 1887: 

Gen Tobias Barto, Death Date: 20 Oct 1887, Charles Evans Cemetery, Reading, Berks County, Pennsylvania, Father: Johannes Barth, Spouse: Deborah Barto, Children: Samuel Barto, John Barto – U.S., Find A Grave Index, 1600s-Current
1902:

Newspaper notice: Colonel Joseph F. Tobias death – The Philadelphia Inquirer, Sunday, November 16, 1902