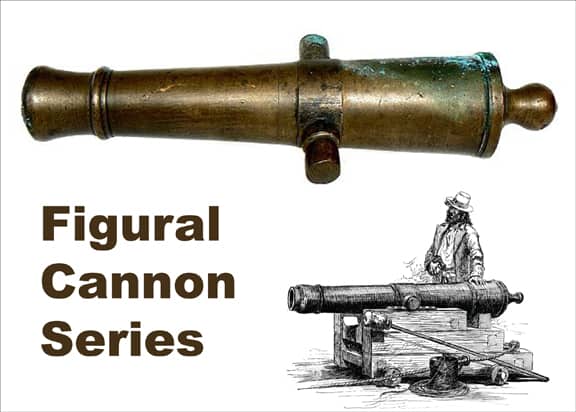 Castilian Bitters

– 

Brown & Embree Proprietors

– New York
18 March 2012

This is a follow-up post dedicated to the Castilian Bitters that was referenced in the previous Brown's Castilian post (read: Brown's Castilian Bitters – Transitional Cannon Barrel Figural)
'Patent Elixir to which our ancestors were indebted for their vigorous health"
Castilian in this instance is most likely Spanish (Spanish: español) and is a romance language named for its origins as the native tongue of a large proportion of the inhabitants of Spain. Castilian (Spanish: castellano) after the Spanish region of Castile where it originated.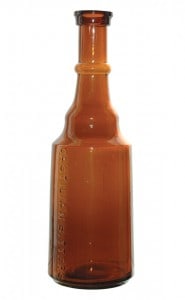 In Bitters Bottles by Carlyn Ring and W.C. Ham, they describe the form as 'Bell' shaped. I am not sure about this and personally group this bottle and my similar shaped bottles in one window row and call them transitional cannon (barrels).
Other bitters collectors refer to them as 'lighthouses' which I do not see. Finding a labeled example or advertising to support the bottle makers intent is important.
Look at the neat A.M. Bininger & Co. cannon that is on display at the Corning Museum of Glass (read: A. M. Bininger & Co. Figural Cannon). No doubt this bottle is a cannon barrel.
C 80  CASTILIAN BITTERS, Circa 1865 – 1875
CASTILIAN BITTERS // c //
Brown & Embree Proprietors, Office & General Depot at Sackett & Belcher Co.,
28 & 30 Reade St., New York
10 x 3 (5 1/4)
Bell, Amber, NSC, Applied mouth, Scarce
Label: Prepared…pure juice of Isabella grapes. Combination of Extracts distilled from the products of the south of France and Italy and the Province of Castile (Old Spain) from which latter section they derive their name the Patent Elixir to which our ancestors were indebted for their vigorous health and manly stamina a fragrant females and children for all their disarrangements of the stomach it is unrivaled a certain cure for fever, ague, dyspepsia, flatulency and etc. – a never failing preventative and cure for seasickness – one who travel by land or water should not be without the Castilian Bitters.