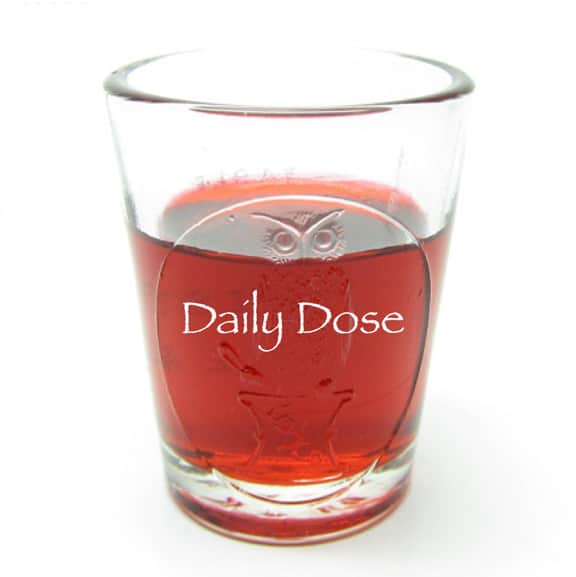 J A N U A R Y   2 0 1 3
Section dedicated to daily thoughts and interests
Thursday, 31 January 2013
Wow, this month just went by so fast. Christmas seems so long ago. Back in Houston, dodged that crazy weather yesterday in Lexington, Kentucky.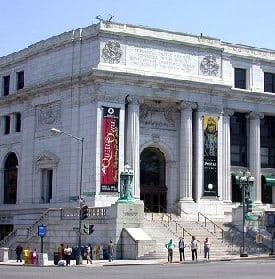 Working on Bottles and Extras much lately and as usual, getting lots of emails about finds thru PRG and elsewhere. There is one really great bitters that I am tracking but I will keep it on the low for now. Stay tuned. Working with the New Bedford Museum of Glass and the National Postal Museum at the Smithsonian on providing material that they requested. The Postal Museum is doing a media piece on US Revenue Stamps and needed bottle images that they found on PRG. Boy could I spend some time there!
Tuesday, 29 January 2013
Just put up a few pictures of Sandor's new display shelves. Wow is all I can say. Very interested in your comments regarding Architect Films. I thought Dana's response was right on target.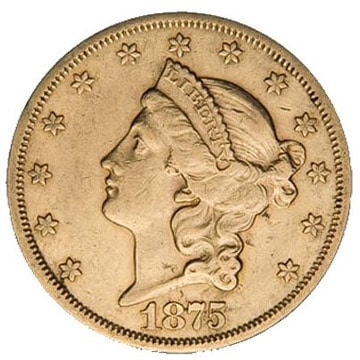 Make sure you look at the US Gold Bitters post as new information has been provided by bottle and coin collector Tom Phillips.
Monday, 28 January 2013
Headed off to Lexington, Kentucky this AM for business. Lexington will be the location of the FOHBC 2014 National Antique Bottle Show. Actually I will be staying at the Hilton which is right across the street from Conventional Center and host Hyatt Regency Hotel. This reminds me, PLEASE make your room reservation NOW at the Radisson Hotel for the 2013 National Antique Bottle Show in Manchester, New Hampshire. We need to get the rooms blocks sold early for event discounts.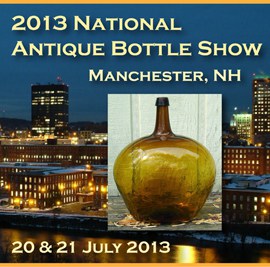 Lots of interesting things going on with bottles primarily related to membership and growing the hobby. Some really neat new members that add some depth.
Any of you been contacted by that reality show television outlet out of Canada for the collector series? Stay tuned for some info and thoughts.
Sunday, 27 January 2013
Always seems like something to do. Never stops. Enjoy it though. Norman Heckler has a great assortment of glass in his Auction #102 that starts today. I'm pretty familiar with the material as I went through the catalog on a long flight last week. Stay tuned for some posts.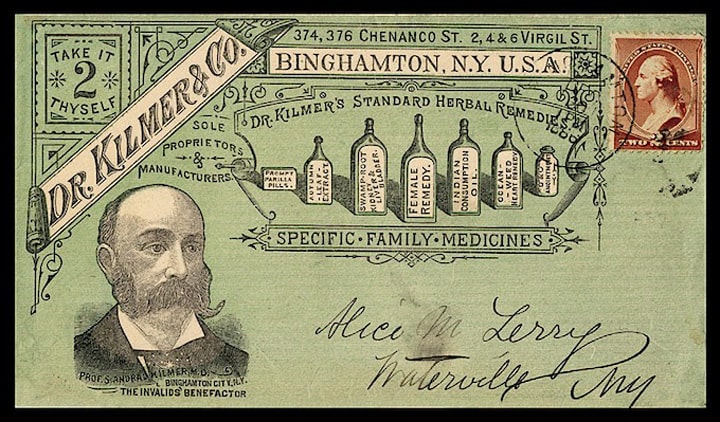 I love those patriotic and related advertising covers. I need to spend more time at paper tables at shows and hit some stamp shows. Postal history is so cool. To hold a piece in your hand is magical with all of the history.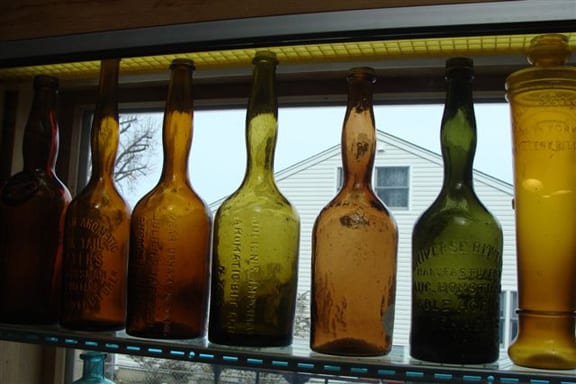 Hopefully Jeff Burkhardt and Bill Taylor will forward some pictures of their great Lady's Legs. These guys went after these figurals in the Feldmann sale as I focused elsewhere. They have some great ones. That Brown & Drake Catawba Bitters that Jeff has is just a killer. By the way, the Dr. Kilmer's is also from Binghamton NY as was the Brown & Drake. I wonder if Patrick Henry Drake knew Dr. Kilmer?
Friday, 25 January 2013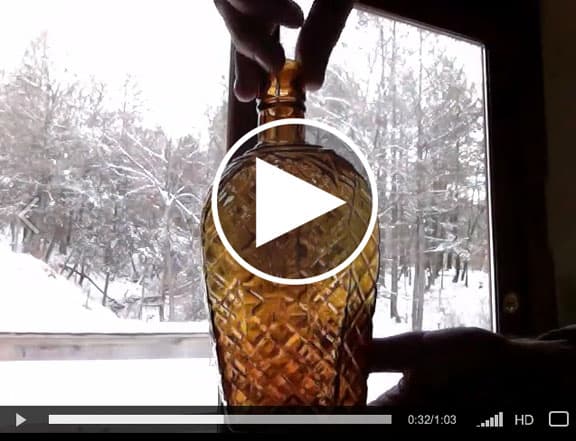 Hi Ferdinand,
Just thought I'd add a little to the wheat flask video John April posted on
Peachridge. The flask is fairly rare. I have had one in my collection for many years and feel it would have made McKearin's group XIII had it been known to them. The DSG Co on the base stands for De Steiger Glass Company of La Salle, Illinois. According to Toulouse in "Bottle Makers and Their Marks," the company produced bottles from about 1879-1896. This glass maker was unknown to me until Illinois collector Scott Garrow saw mine many years ago and filled me in.
Always enjoy catching up on what's new on Peachridge Glass!
Steve (Ketcham)
Antique Bottles, Advertising & Stoneware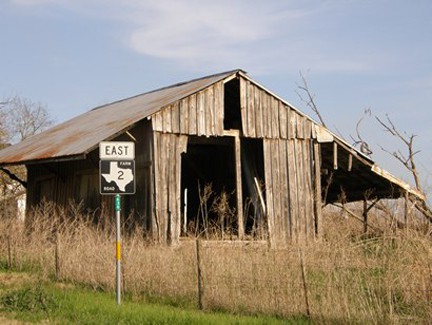 Ferdinand –
Quote from your post:
This really got me excited because I do not possess any Texas bitters nor have I seen one. You see, Texas bitters are as rare as hens teeth. I prompted Brad for some more information and received two (2) more pictures (below). The information is severely lacking so I started looking online myself with searches for Courtney, Texas and the name Stresau (see below). So far I found a Fritz Stresau and a Gustav Stresau. Maybe the G & F embossed on some of the bottles. Looks like there was also a Stresau (Fritz & Hermann) and Mann listed in Dallas in 1886-1887. They were produce and commerce merchants.
Read Post: F. Stresau – A Texas Bitters (Courtney, Texas)
You might get a hold of my uncle, Michael (Mike) Stresau in Houston (address withheld). He is something of a family historian and he might be able to add more info to your historical background on the people involved. The Stresau family is small, and we're all related. I'm fairly sure that the Fritz Stresau you are referring to is probably my great-great-great-grandfather. I might have one too many greats in there.
Kurt Stresau
Cocoa Florida
Thursday, 24 January 2013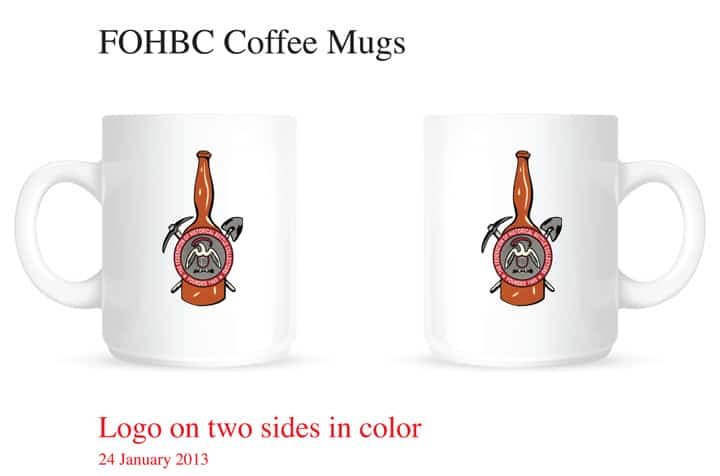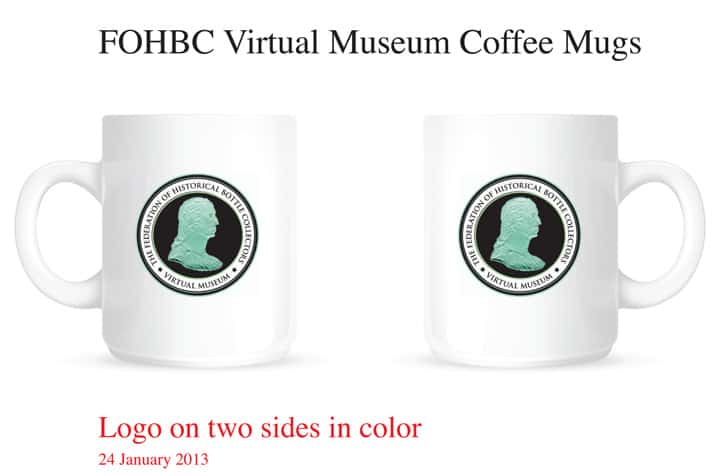 Just completed some designs for some FOHBC coffee mugs. Hope to have at the Baltimore Antique Bottle Show in March. Working on a couple of posts including US Advertising Covers with postage (that is McCully Glass works in Pittsburgh below), Washington Taylor Portrait Flasks and Turtle Inks. Have a nice day.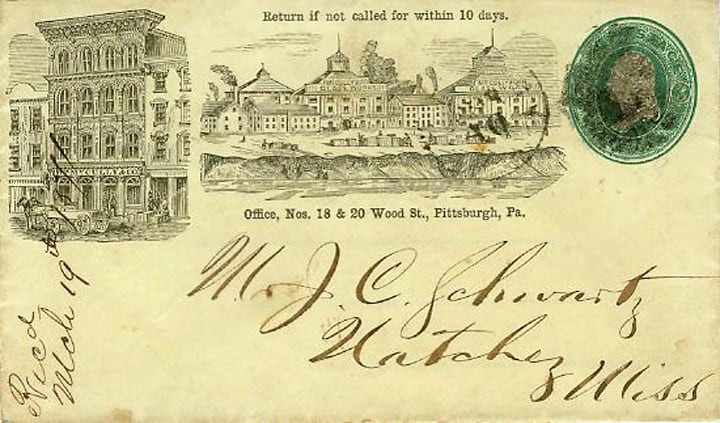 Wednesday, 23 January 2013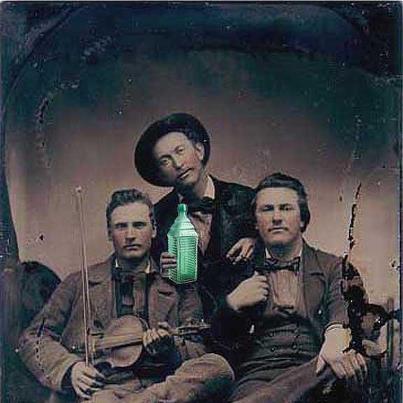 5:45 am bird out of Norfolk so I'm already up. I believe the BG Drakes sold for $40k plus the juice. About right to me and a few other guesstimators.
Tuesday, 22 January 2013
Up in Newport News today. Cold..finally. Watching the prices for the Bitters bottles in Glass Works Auction #96. Prices are very healthy which is good news. Blue Green Drakes at $39k at the moment. Reminder…Pole Top & Glass Discoveries Auction closes tonight.
Monday, 21 January 2013
A lot of eyes will be on the Glass Works Auction #96 "Cabin Fever" that closes this evening. It also closes on February 18th? Not sure what that means. What will the teal green Drakes sell for? Ought to be interesting.
Sunday, 20 January 2013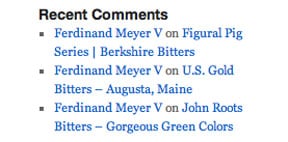 I am always updating posts with new material. Just in the past day the John Root's Bitters, U.S. Gold Bitters and Berkshire Bitters have been updated with new information and images. I will always leave a comment so check the right column on the page for post updates from PRG if you are interested. Just click comment to access post.
Saturday, 19 January 2013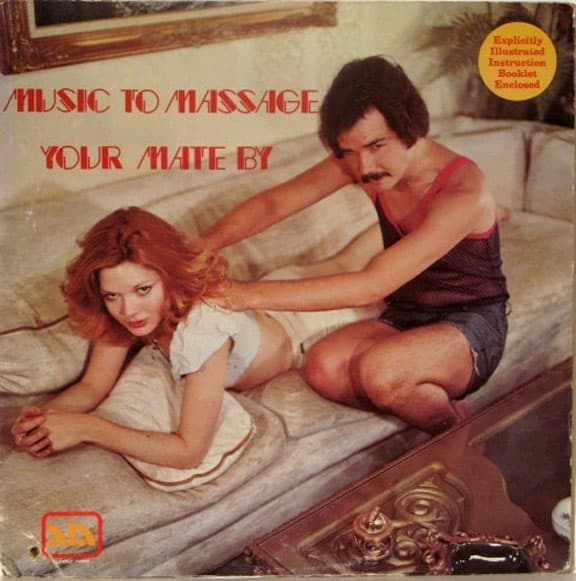 Nice to have cold weather and a fire in the fire place as I do now. Maybe this is the time to post this really humorous album cover. Love this guys expression. Gotta keep our mates happy to enjoy bottle collecting even more. Hopefully you have this album.
Friday, 18 January 2013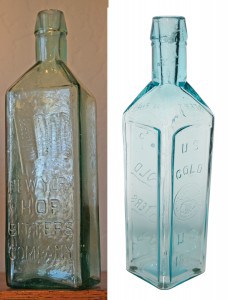 Coincidental resemblance? … asks Bruce Silva (U.S. GOLD BITTERS & NEW YORK HOP BITTERS pictured to left). Some interesting comments added to post.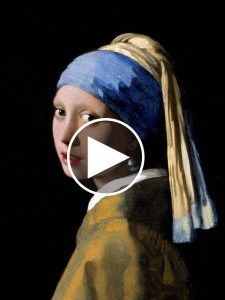 Why post Vermer's "girl with pearl earring?" Art has greatly influenced my life. I remember sitting at the Nelson-Atkins Museum of Art in Kansas City, Missouri getting lost in Monet's 'Water Lilly" paintings. I also hitch-hiked to Houston in 1981 to see the Cezanne paintings that were touring a few select cities in the United States. I liked Houston so much I returned after my 4 years at Kansas City Art Institute and School of Design. Rest is history.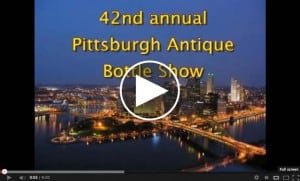 Alan DeMaison did this video of the recent Pittsburgh Antique Bottle Show. Wish he would change the music :).
Thursday, 17 January 2013
About 8:00 pm here in Augusta, Georgia. FOHBC Board monthly conference call in an hour. Lots to talk about. Rally the troops, get updates, that kind of stuff. Just posted some nice pictures from Cody Zeleny. Amazing what you can still find out there with a little looking around. Spent much of today designing pages for the next issue of Bottles and Extras, plus client meetings!
A special thanks to Rick DeMarsh for joining the FOHBC too.
This U.S. Gold Bitters…could it be Australian? Going to connect with my friend Travis Dunn from down under.
Wednesday, 16 January 2013
Well, it seems like the auction circuit is really heating up with Glass Discoveries, Norman C. Heckler, American Bottle Auctions and Glass Works all either having auctions now or announcing auctions in February. Stay tuned.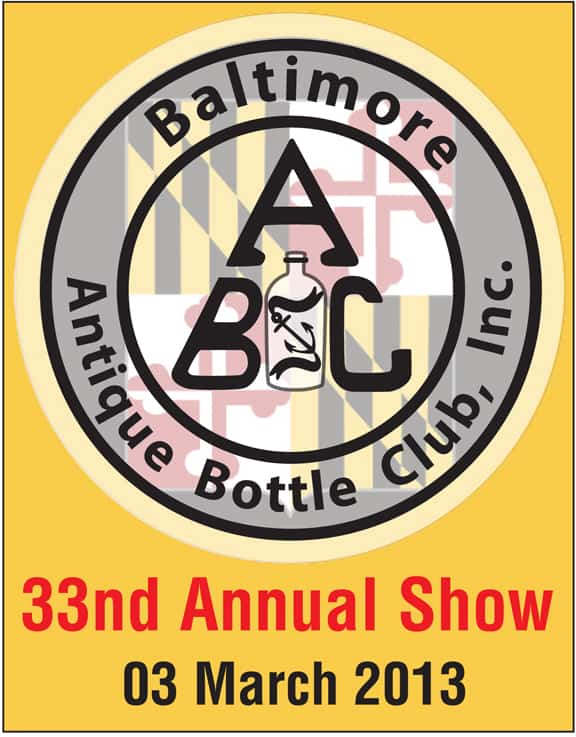 Many of us are making plans for the big Baltimore Antique Bottle Show on 03 March. Already heard of some big bottles that may show up.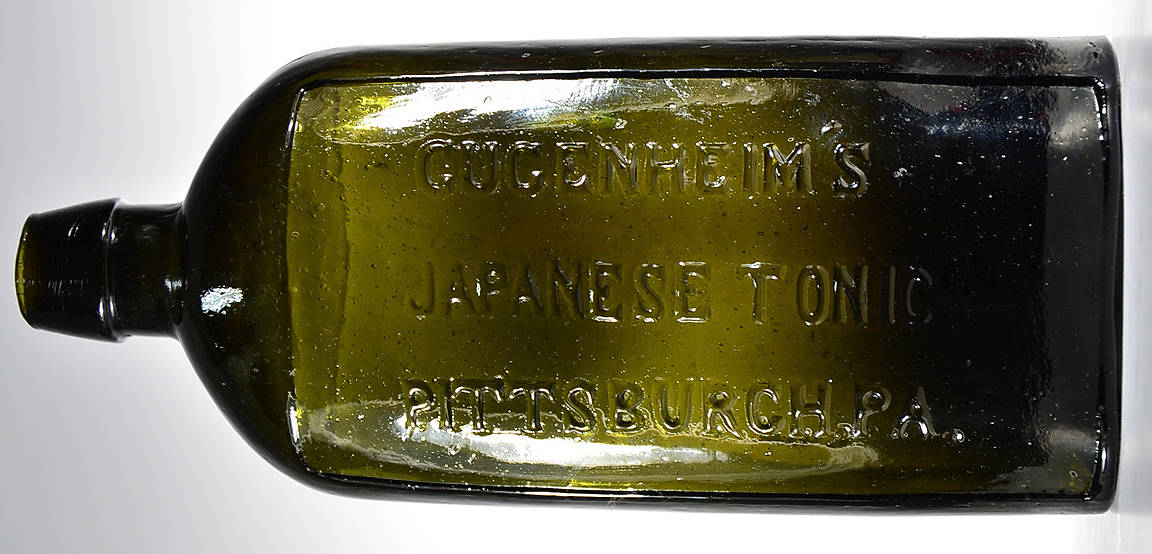 Look for a post later today on U.S. Gold Bitters. Got to fly to Augusta, GA first though. How did you like those Pittsburgh pieces that Chip Cable posted? Wow. Especially that Gugenheim's Japanese Tonic.
Tuesday, 15 January 2013
Another cold, damp, miserable day here in Houston. Can't buy a nice day. A couple things to note. Did you get your Norman C. Heckler Auction 102 Catalog? Some outlandishly great items. I will be reviewing on my plane trip east tomorrow. Also getting in material of some great Pittsburgh embossed bottles. Hopefully later today I can get a post up. In the meantime, look at the 'Ladies' drinking. Hmmmmm. What a photograph!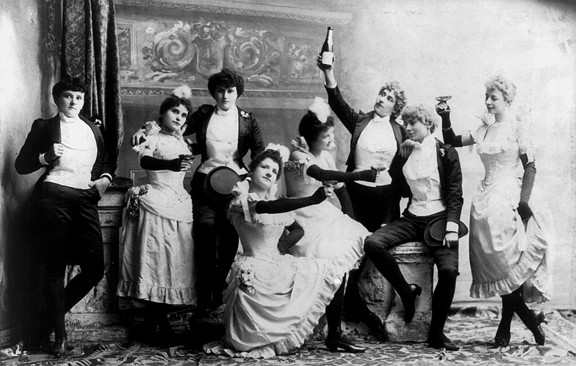 Monday, 14 January 2013
Another cold rainy day. Ray Klingensmith has his Pole Top Discoveries' and Glass Discoveries' Diversity Auction starting today. As soon as it goes live I will set up a link on the PRG home page. Have not reviewed. Keep in Mind, Glass Works Auction #96 "Cabin Fever" is still happening. Been somewhat dormant. Will heat up this weekend.
No Pictures of the Week. I really did not see enough enough candidates to justify a post.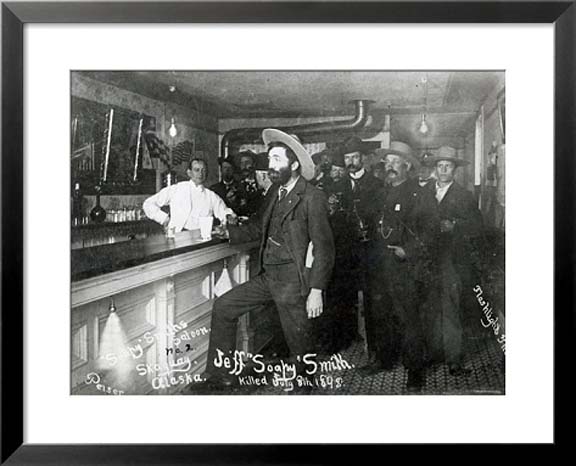 Somehow I am in Alaska now. That is, I have been looking at Alaska bottles, saloons and "Soapy" Smith. Look for a post later.
Saturday, 12 January 2013
Football will dominate the weekend as the NFL playoffs happen today and tomorrow. The Junior Pops are here and they love football. Lots of FOHBC stuff to do that never seems to end. I guess it comes with the turf. Membership still up dramatically. That's good.
Maureen Crawford (show co-chair) reports that so far 166 tables have been sold for the FOHBC Manchester, NH National Antique Bottle Show. There are only 88 tables left available for the show as of this moment.
Another killer XR bitters square sold on ebay last night. Working on a post.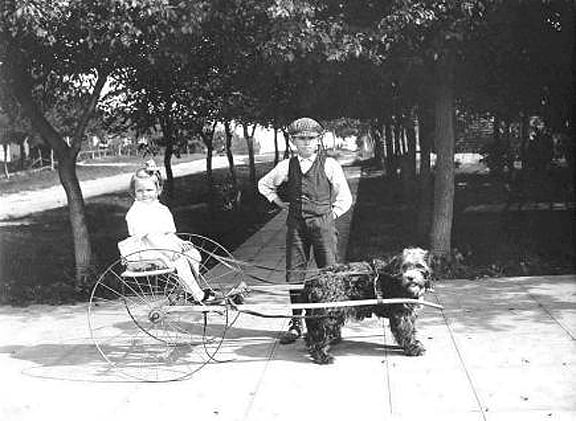 Somehow I have been sidetracked on vintage Dog Carts. Look for a post later on that.
Friday, 11 January 2013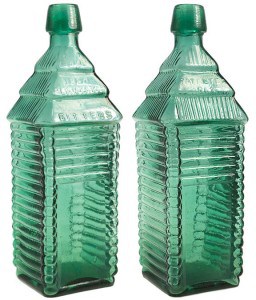 Working out of Peachridge today. You watchin' the blue/green Drakes over at Glass Works Auction #96? Sitting for days at $22k. Read More: The "Blue-Green" Drakes Mystery
Thursday, 10 December 2013
Saw blue sky this morning for the first time in a long time. 3.25 inches of rain yesterday at Peach Ridge according to one of the cactus garden rain gages.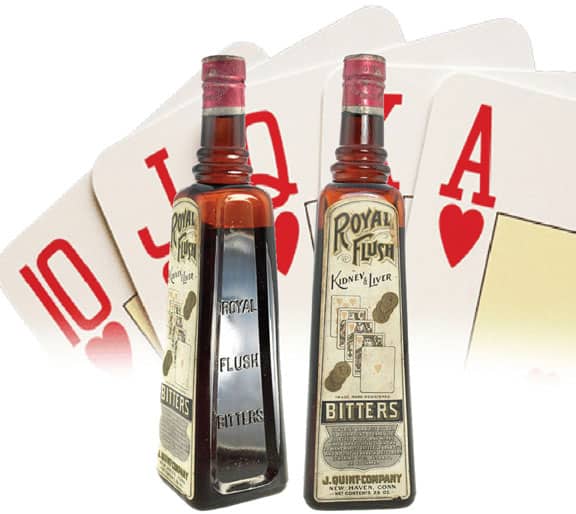 Having fun researching and writing about Royal Flush Bitters and Big Bill Best Bitters. You never know what you will find like this photograph of I guess, "Zombies Drinking Beer" with a Big Bill Best Bitters figural counter display! This has got to be one of the wackiest pictures ever for bitters.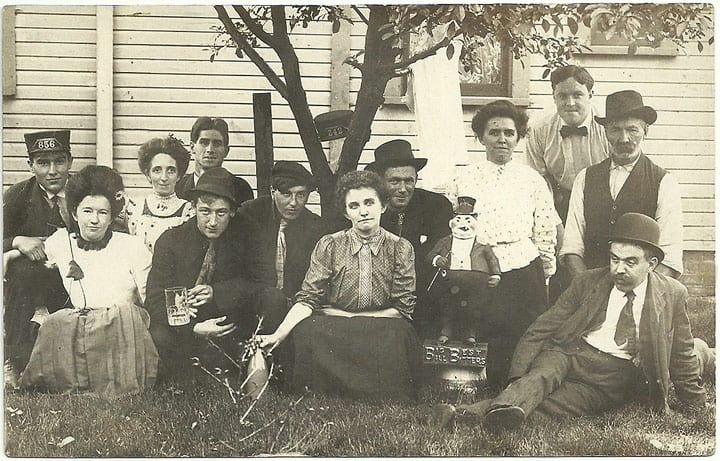 Wednesday, 09 January 2013
Look for a post today sometime on B. E. Mann and his Oriental Bitters. Looks like he became a Professor in rather short order. I suppose you can still do that today with a few dollars. Also want to review and comment on the latest Glass Works Auction that is online now.
Please keep me abreast with any positive or negative dealings you have with Collectibles Insurance. Hopefully you read Bruce Silva's latest 'Pop Goes the Weasel' post.
Monday, 07 January 2013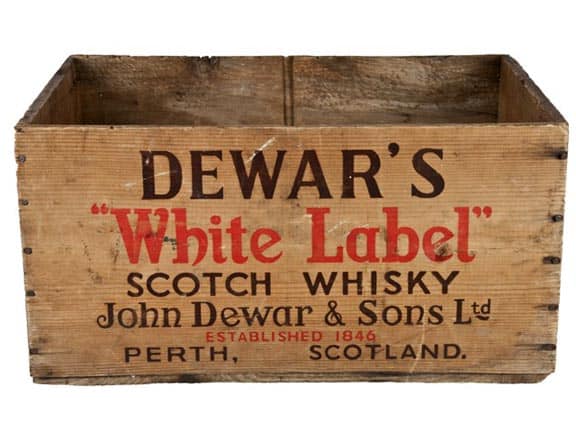 Good morning. Really the first full week of the new year since last week was so short. I have a lot of incoming material to sort through but it looks like I will post later today on shipping crates for antique bottles. Please send me any pics you have.
Strong price on that dug B.E. MANN'S ORIENTAL STOMACH BITTERS bottle on ebay that closed last night. Congrats to buyer. Kick me in the butt.
Sunday, 06 January 2013
Two new, pretty cool, Mrs. Winslow's Soothing Syrup digging pics in from James Campiglia. Revisit Post. James also sent in some great demijohn pictures that prompted a quick post.
Later today, the Pictures of the Week will be posted. Some really great ones. Recent snow, behind bottle windows, seem to prevail.
Also added picture of two gorgeous Dr. J. Walker Vinegar Bitters to post.
Saturday, 05 January 2013

Rainy and cold here at Peachridge. Warm yourself up with a nice new read about The Battle of Galveston from my friend, FOHBC member and Civil War Medicine writer Jim Schmidt over at his blog Civil War Medicine (and Writing). Make sure you sign up and follow Jim.
The beautiful Dr. Walkers in pastel colors are none other than Dale Mlasko's. I was 90% sure anyway. Dale says he has picked up a few since. Bet we get to see some new pictures!
Fascinated about The Pharmacy on Mercury Street project. Prompts me to find out more about Mrs. Winslow's Soothing Syrup. Off the chart, spectacular photography.
Friday, 04 January 2013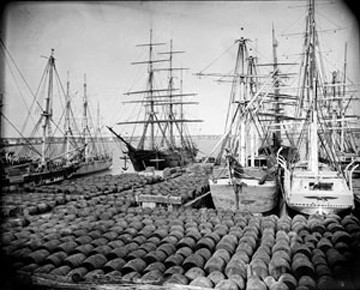 This picture titled "Vinegar Bitters", New Bedford Harbor, METEOR and SUNBEAM, photograph by Joseph S. Martin, 1870, circa (New Bedford Whaling Museum) fascinates me. Could those barrels really contain Dr. Walker's Vinegar Bitters, headed for London? Were they offloaded from ships from San Francisco? Be interesting to research the ships logs.
Thursday, 03 January 2013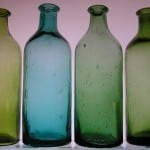 One thing leads to another. Working on Proprietary Stamps for medicines led me to ebay which took me to a Pocket Mirror for Walker's Vinegar Bitters so that post is in development. What do I call it? Mess in a Bottle? Whose picture is the color run so I can give credit?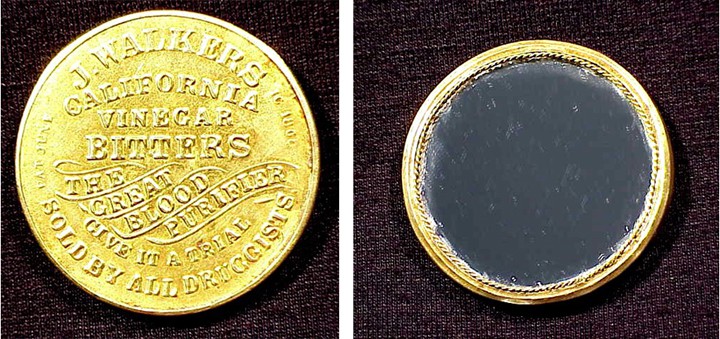 Wednesday, 02 January 2013
Working on a post for U.S. Internal Revenue Medicine Proprietary Stamps. Look at this gorgeous Edward Wilder's Bitters stamp. Killer in every respect.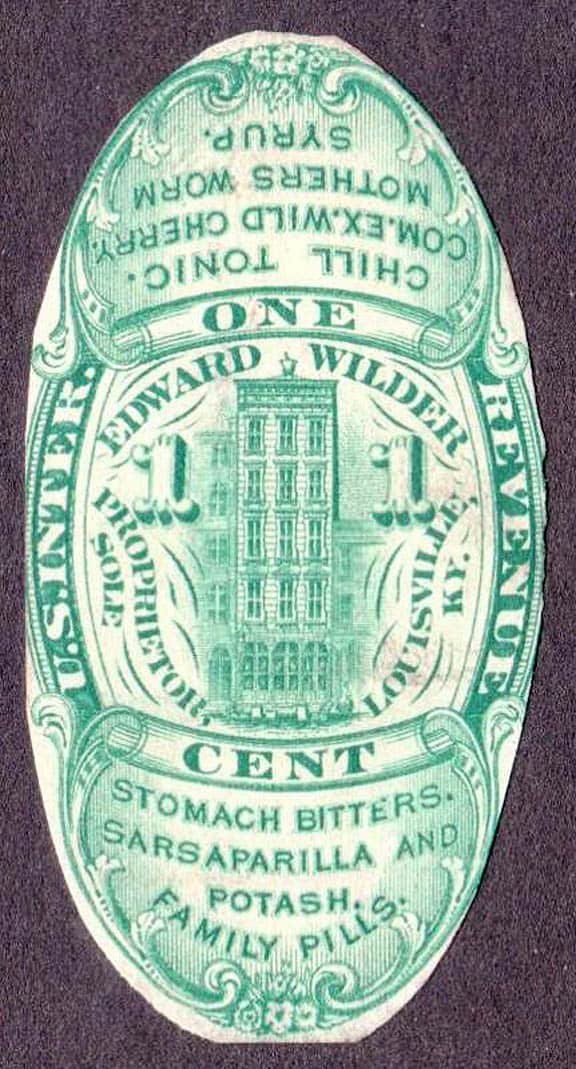 Tuesday, 01 January 2013 (New Years Day)
Happy New Year everyone. Get some new bottles and glass! Happy New Gretings from Texas!