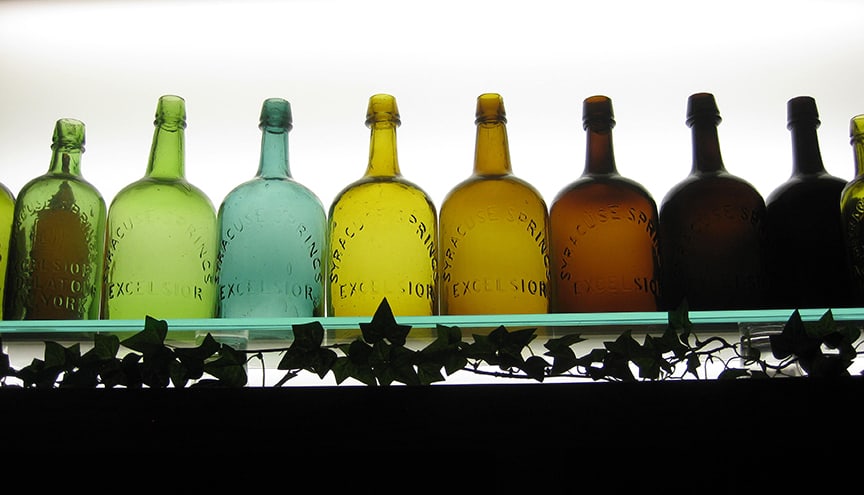 Syracuse Springs collection
08 July 2014
Good Evening Ferd,
I thoroughly enjoy Peachridge and thought you might want to post some pictures of my Syracuse Springs collection. I have 24 different examples (seven quarts, four half-pints, and thirteen pints). I believe the yellow green (lime) and teal quarts to be unique.
Enjoy the pictures and do with them as you wish!
I won't be able to make the National show but for sure I will say hello in Baltimore!
Many thanks,
Ed Kantor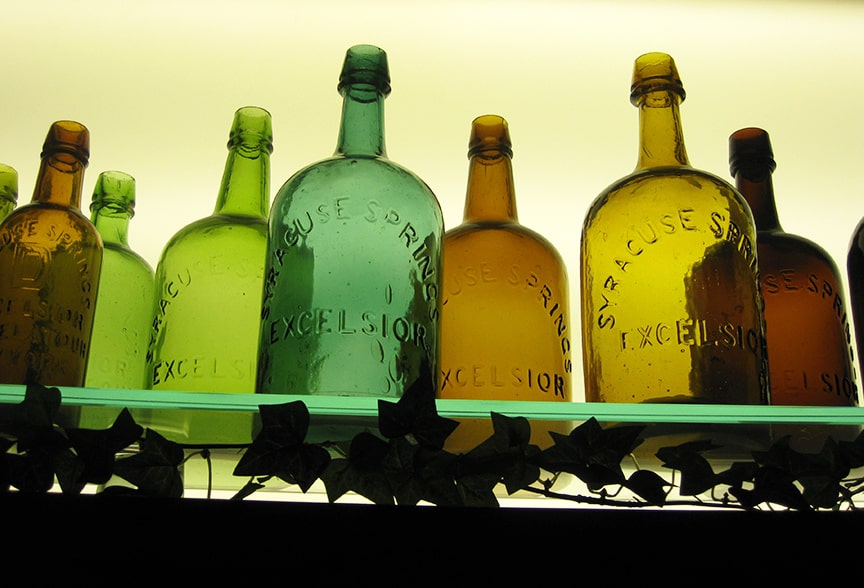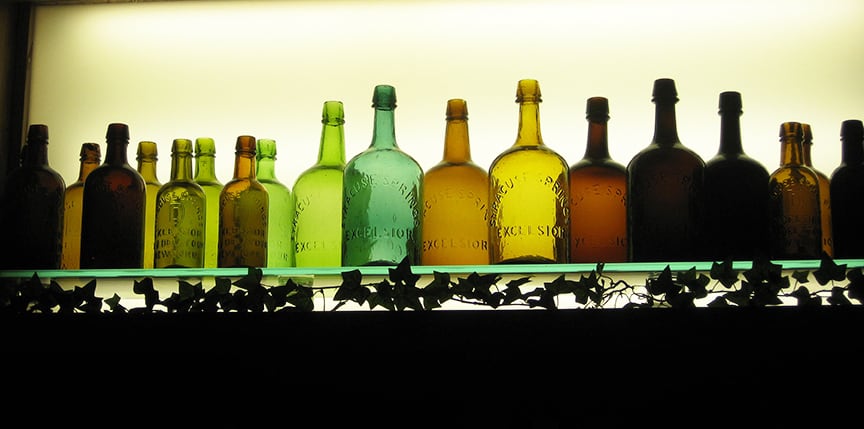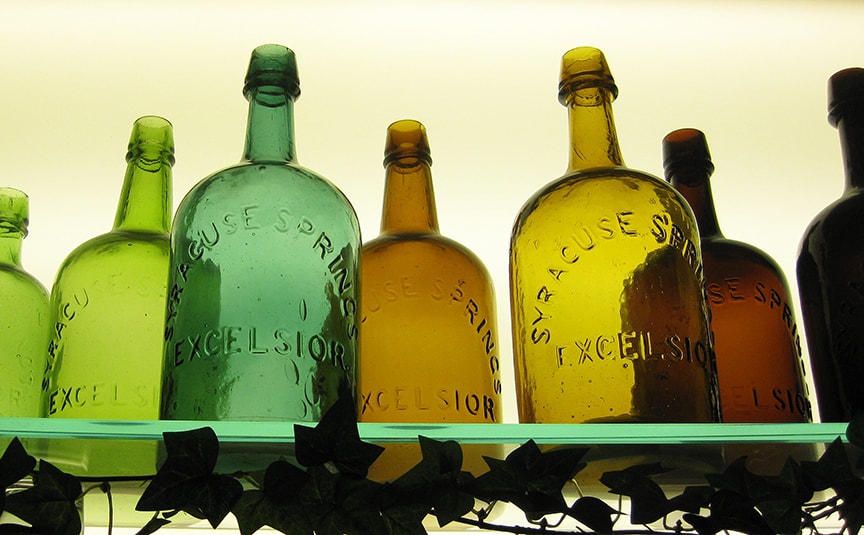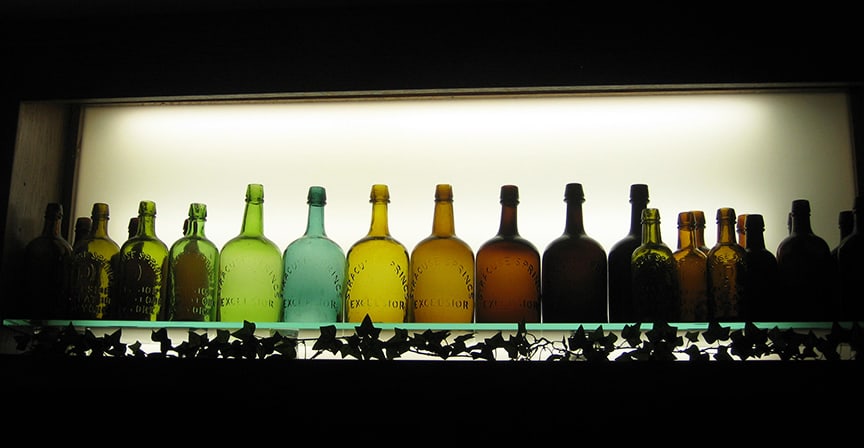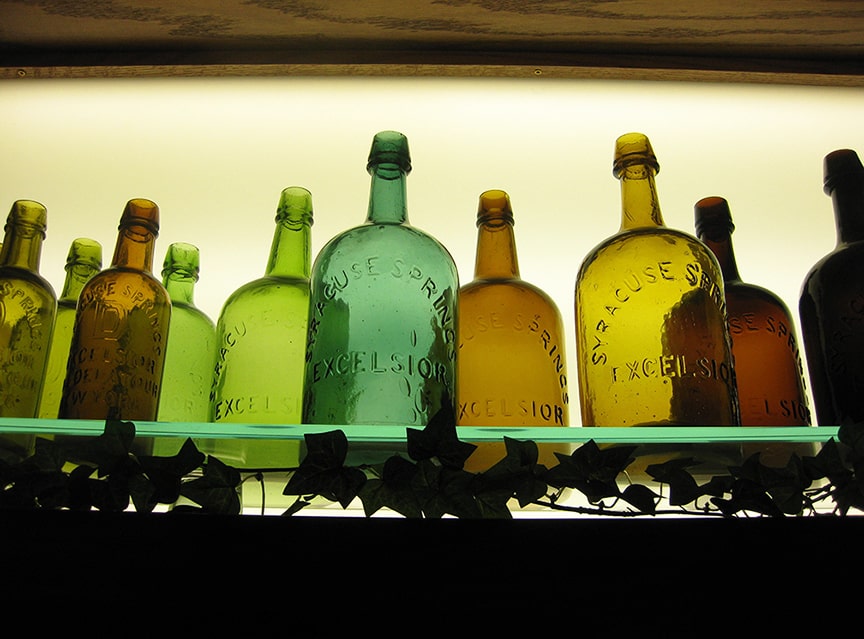 Read More: Avon Mineral Springs – the "Saratoga" of Western N.Y.
Read More: The Union Spring Bottle