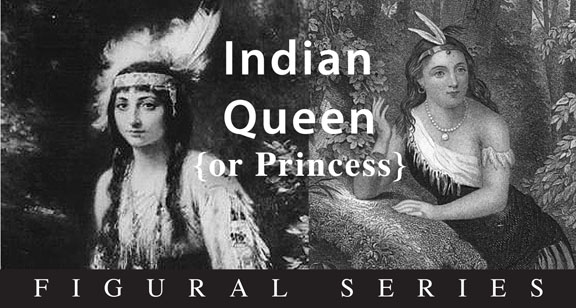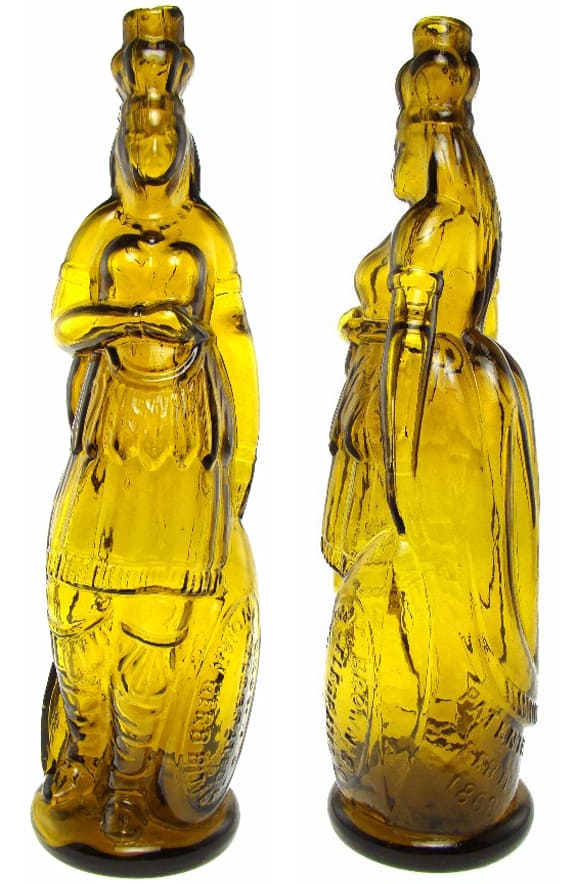 THE INDIAN PRINCESS or LA BELLE SAUVAGE
"Even before the first Englishman set foot on Virginia soil, America was represented in the iconography of 16th century European art as an Indian woman. She was depicted as variously savage and seductive."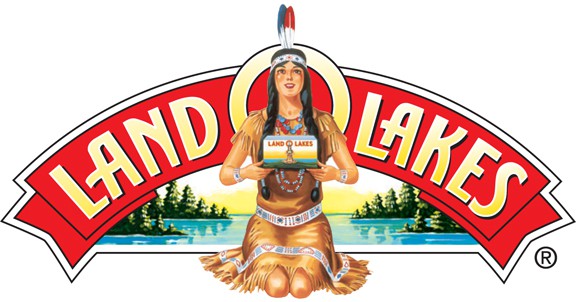 Why do we call the bottles the 'Indian Queen?'
24 September 2012

I have always wondered why we call the figural Brown's Celebrated Indian Herb Bitters and other similar bottles an 'Indian Queen' and in some cases 'Indian Princess'. This prompted a search to look at some of the historical information and art that probably influenced the brand, bottle design and I suppose advertising (if I can ever find any). We will obviously be looking at Pocahontas and her lore.
Read More: Looking closer at the Brown's Celebrated Indian Herb Bitters
Read more: Amethyst Indian Queen Found in Seattle
Read More: H. Pharazyn Indian Queen – Philadelphia
Read More: Mohawk Whiskey Pure Rye Indian Queen
Read More: E. Longs Indian Herb Bitters
Read More: The Indian Herb Bitters Prepared by Drs Dickerson & Stark
Read More: The Rubenesque Queens
Read More: Barrel series – Original Pocahontas Bitters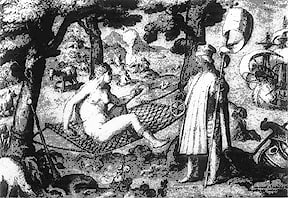 "The Discovery of America" (left), painted in 1575 by Jan Van Der Straet, depicting a naked Indian princess welcoming Christopher Columbus as she reclines on a hammock.
Even before the first Englishman set foot on Virginia soil, America was represented in the iconography of 16th century European art as an Indian woman. She was depicted as variously savage and seductive. Speculation as to the pre-civilized culture of the virgin continent fuelled the fascination with this Indian Princess, as the icon was called. When reports of Pocahontas' valiant intervention on behalf of John Smith reached European ears, there must have been a slight shock of recognition. The legend of the savage, yet noble, Indian Princess already existed in an embryonic form before anyone had ever heard of Pocahontas. She essentially stepped into a ready-made iconic role.
Pocahontas (1595?- 1617) – The daughter of a powerful Powhatan Indian Chief in Virginia, she was born in the Tidewater region of Virginia around 1595 and was called Matoaka. However, at an early age she took on the nickname of Pocahontas, meaning "Little-wanton," for her playful and frolicsome nature, and was considered an "Indian Princess" in pop culture.
The Indian Princess was later used by the early republic to represent itself. President Washington , in 1790, ordered one of four early congressional medals to bear the image of the Indian woman. Thomas Jefferson was instrumental in bringing this work, now known as "The Diplomatic Medal" (see below), to fruition. He saw to it that a French engraver of some renown execute the medal, which bears the inscription "To peace and Commerce," and depicts the United States as an Indian Princess holding a cornucopia filled with fruit. She is welcoming Mercury, symbolizing commerce, to her shores and seems to be calling his attention to bundles of merchandise ready for export displayed at her feet.
From The Project Gutenberg Book of The Indian Princess, by James Nelson Barker: Pocahontas then becomes inextricably linked to powerful image of the Indian Princess and its identification with the very essence of our nation. The 19th century, especially, saw a tremendous concern with Pocahontas as the United States sought to fashion a history for itself appropriate to its emerging identity.
I have selected his play, "The Indian Princess,"as an example of the numberless dramas that grew up around the character of Pocahontas. The reader will find it particularly of interest to contrast with this piece G. W. P. Custis's "Pocahontas; or, The Settlers of Virginia" (1830), and John Brougham's burlesque, "Po-ca-hon-tas; or, The Gentle Savage."
The Indian Drama, in America, is a subject well worth careful attention. There are numberless plays mentioned by Laurence Hutton in his "Curiosities of the American Stage" which, though interesting as titles, have not been located as far as manuscripts are concerned.
Barker's "The Indian Princess" is one of the earliest that deal with the character of Pocahontas. The subject has been interestingly treated in an article by Mr. E. J. Streubel (The Colonnade, New York University, September, 1915).
Barker had originally intended his play, "The Indian Princess," to be a legitimate drama, instead of which, when it was first produced, it formed the libretto for the music by a man named John Bray, of the New Theatre. In his letter to Dunlap, he says:
"'The Indian Princess," in three acts … begun some time before, was taken up in 1808, at the request of Bray, and worked up into an opera, the music to which he composed. It was first performed for his benefit on the 6th of April, 1808, to a crowded house; but Webster, particularly obnoxious, at that period, to a large party, having a part in it, a tremendous tumult took place, and it was scarcely heard. I was on the stage, and directed the curtain to be dropped. It has since been frequently acted in, I believe, all the theatres of the United States. A few years since, I observed, in an English magazine, a critique on a drama called 'Pocahontas; or, the Indian Princess,' produced at Drury Lane. From the sketch given, this piece differs essentially from mine in the plan and arrangement; and yet, according to the critic, they were indebted for this very stupid production 'to America, where it is a great favourite, and is to be found in all the printed collections of stock plays.' The copyright of the 'Indian Princess' was also given to Blake, and transferred to Longworth. It was printed in 1808 or 1809. George Washington Custis, of Arlington, has, I am told, written a drama on the same subject."
An account of the riot is to be found in Durang's "History of the Philadelphia Stage," and the reader, in order to gain some knowledge of the popularity of "The Indian Princess," may likewise obtain interesting material in Manager Wood's "Diary," the manuscript of which is now in possession of the University of Pennsylvania. When the play was given in Philadelphia, the advertisement announced, "The principal materials forming this dramatic trifle are extracted from the General History of Virginia, written by Captain Smith, and printed London, folio, 1624; and as close an adherence to historic truth has been preserved as dramatic rules would allow of."
It was given its first New York production at the Park Theatre on June 14, 1808.
The 'Indian Queen' bottles are full of iconography, symbology and allegorical representations including a necklace, feathers, sword, shield and a crown. Here are some art pieces that may have influenced the two primary molds.