An exquisite Lediard's Morning Call square
05 February 2016


Charles Lediard has again been on my mind recently for a number of reasons. First of all, I came across some new material and information and updated the Charles Lediard and his Liquor Products post from November 2012. This included more information on Charles Lediard, expanded newspaper advertising and an advertising trade card. Next I decided to clean-up the related OK Plantation Bitters – the "Big Boys post from November 2012. Then, I laid out an article that is planned for the May June 2016 issue of BOTTLES and EXTRAS. Here is the opening spread design.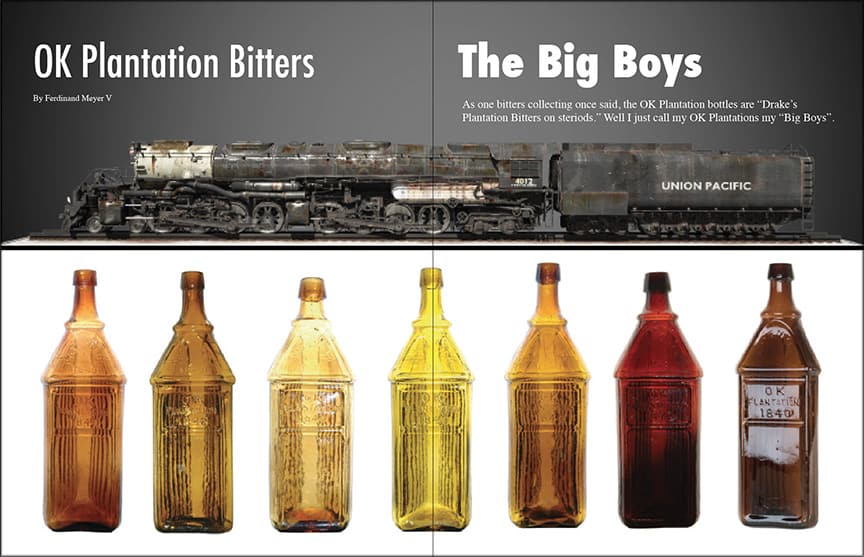 After all this, I received a set of drop-dead spectacular images of an emerald-green Lediard's Morning Call square from an anonymous collector. I cropped and freshened up in Photoshop and repost here. What did I tell you! WOW.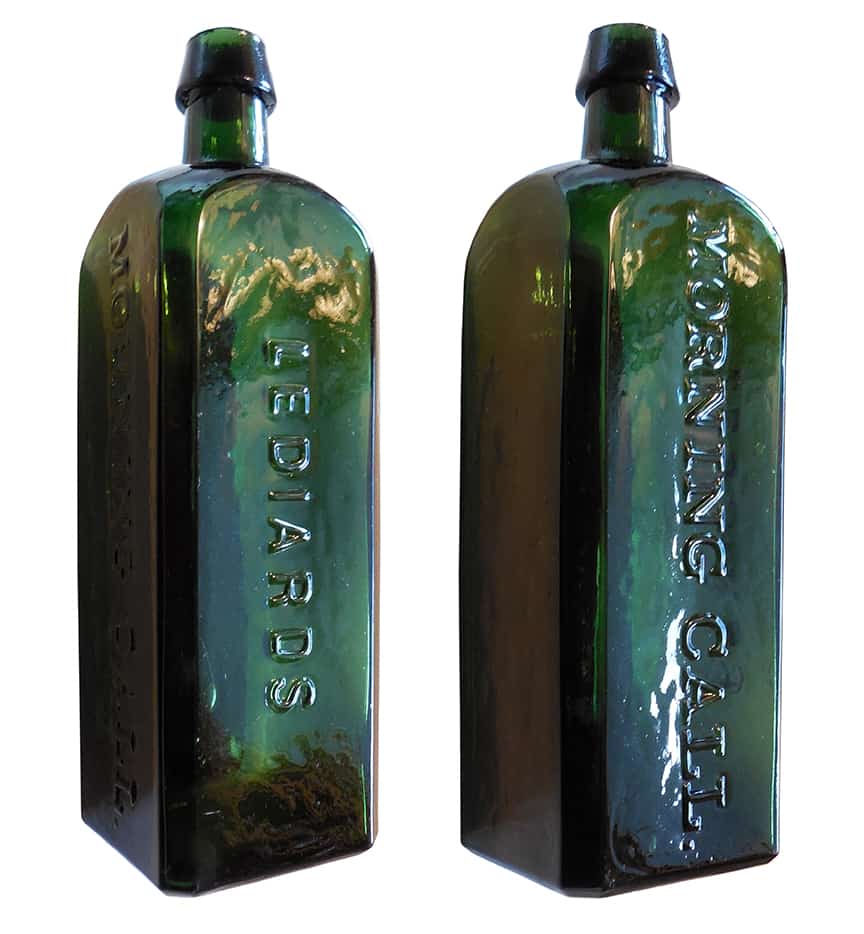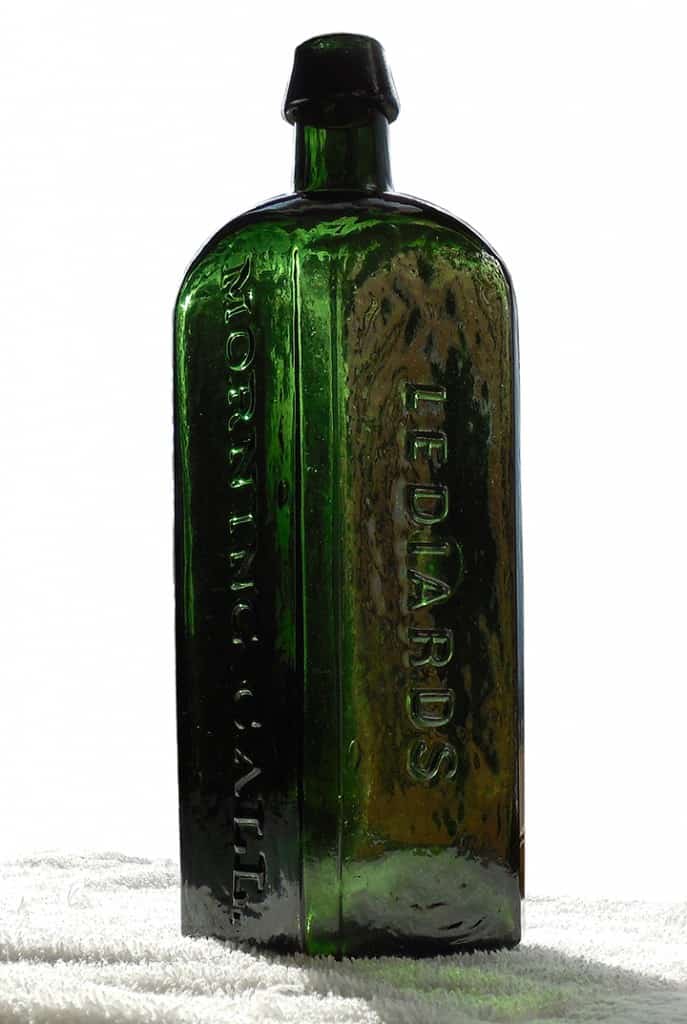 Most of us think of the cylinder shaped Lediard's Morning Call Bitters such as the one pictured below but this square is different.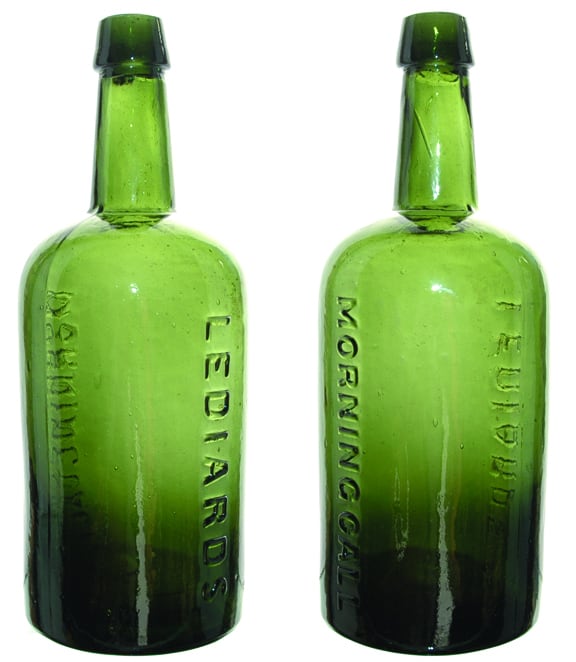 It is more like a Lediard's Old Dominion Mint Julep square. Probably the same bottle with switched out or peened out graphics.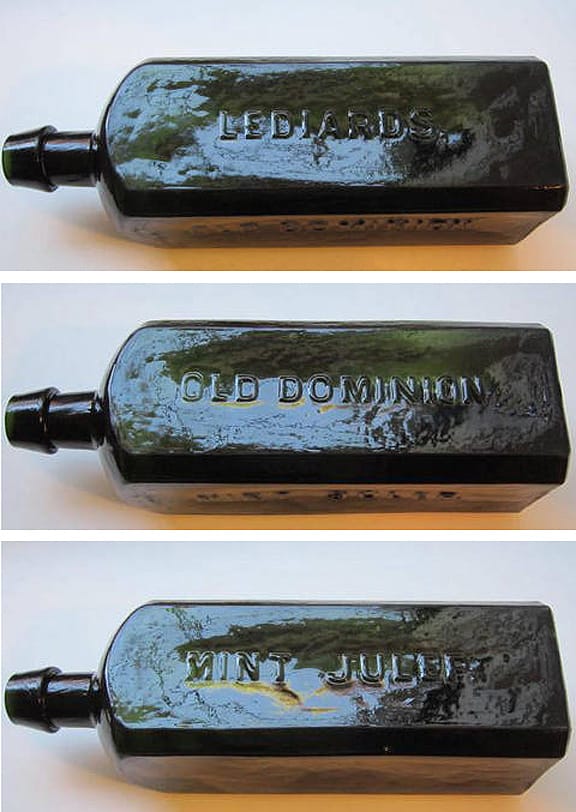 All-in-all, pretty exciting. The Lediard's Morning Call brand was sold in many places including Austin and Galveston, Texas in 1866, not to far from where I sit right now and also sold by our friend S. S. Smith Jr. in Cincinnati, Ohio in 1871. Mr. Smith put out the killer sapphire blue S.S. Smith semi-cabin (pictured below). Read: S.S. SMITH. JR & CO / CINCINNATI. O. – A Semi-Cabin in Sapphire