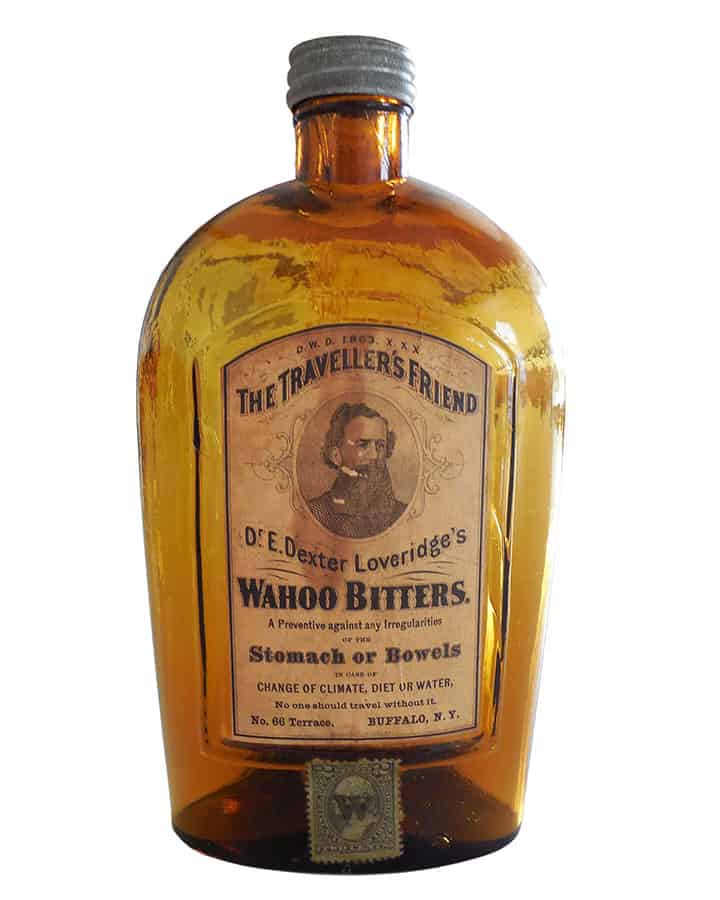 Dexter Loveridge's Wahoo Bitters – The Traveller's Friend Flask
04 February 2016

Just received some great pictures the other day while boarding a flight from Tampa to Houston. Knocked my socks off, I think, as I had boots on. Look at these spectacular images that I prepped in Photoshop. From a prominent anonymous collector who has the best of best eyes for obtaining great bottles. I have never seen this embossed Loveridge flask before from Buffalo, New York. Dig the pewter cap, tax stamp, label and form. Off-the-chart killer. The US revenue proprietary tax stamp is Scott rb12b – 2 cent Washington issue, and is surprinted with a "W" for Wahoo, I believe.
No one should travel without it.
Read More: The great indian beverage XXX E. Dexter Loveridge Wahoo Bitters
Read More: Loveridge's Wahoo Bitters Jug – Buffalo N.Y.
Read More: E. Dexter Loveridge – In the House