S. S. Smith just Dug
30 September 2015

Now here is one of my favorite bottles. Great semi-cabin form and color. Maybe not a bitters but one that I have in my collection. It looks like a pretty decent example that was just dug.
Read: S.S. SMITH. JR & CO / CINCINNATI. O. – A Semi-Cabin in Sapphire
Hello Ferd,
Thought you may like to see this whiskey we just dug over the weekend. I found this at the 3 ½ foot level sitting on a wooden brace along the wall of a huge privy… that was the good news… the bad news (well actually good news) is that this privy was 8 foot by 8 foot by at least 10 feet deep, but only two of us were digging and it was full of water at the 4 foot level with an ash/rock mixture that felt like concrete when pulling, so we had to cover this one up. We are assuming that this bottle was a floater and similar age bottles are down in the use layer. Wish us luck!
Thanks,
Jeff (Jeffrey J. Mihalik)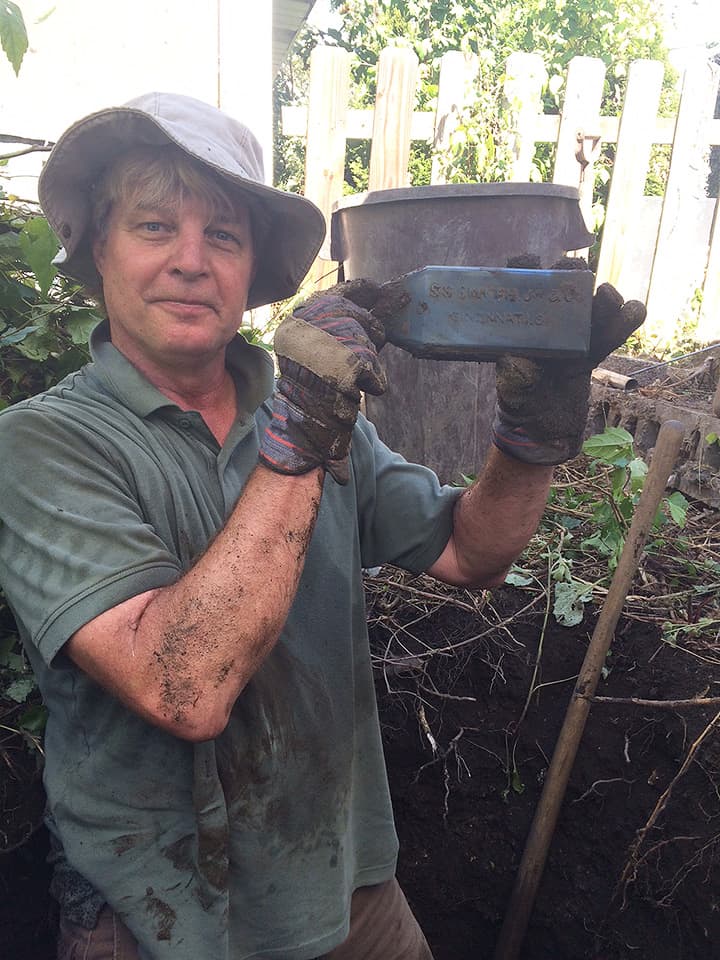 Read More: Dr. John Bull and Louisville at that time