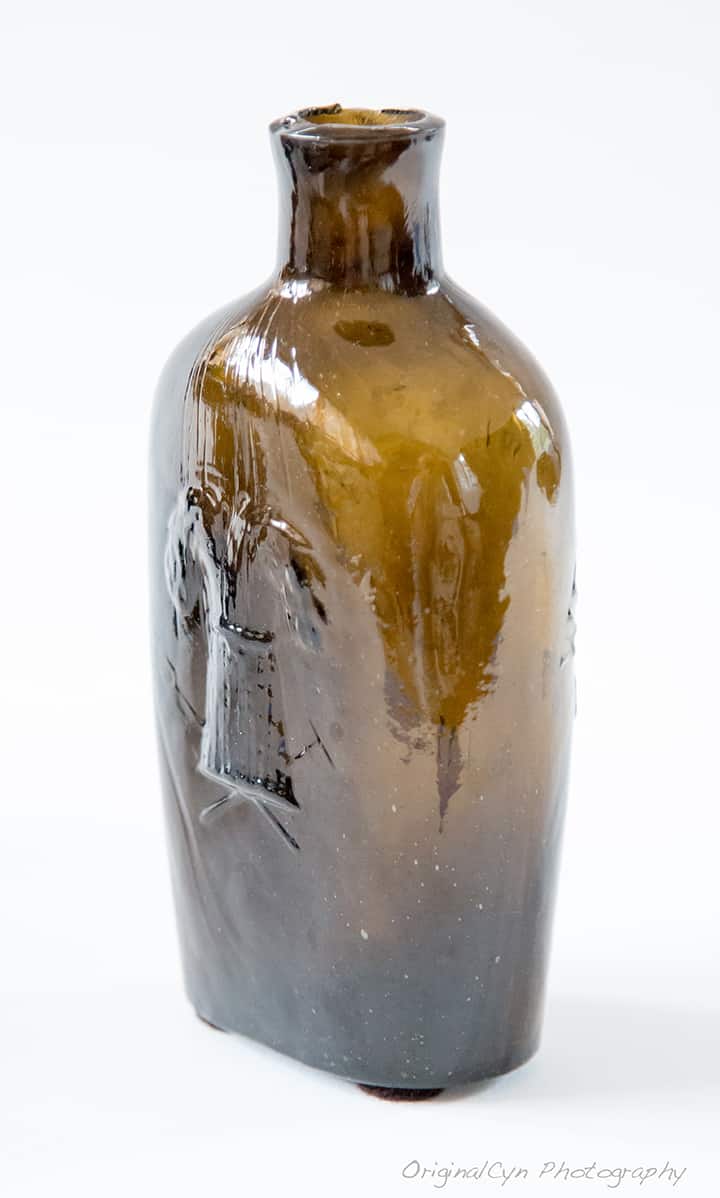 A Rarity in Connecticut Glass
30 September 2015

Incoming e-mail and pictures of a killer Sheaf of Wheat – "Westford Glass Co" Pictorial Flask, Westford Glass Works, Westford, Connecticut, 1860-1872. Photographs are so nice! Just a reminder, that we are open to all suggestions for a post. Please step up and share your news and finds.
Dear Ferdinand:
A while back I had asked if it would be OK to send a few pictures on my new Westford flask for the gallery on your site. While I don't believe the bottle reaches "killer" status at your site, it's still a pretty rare thing. In fact, Mark Vuono had e-mailed me and said that he is aware of only five pontiled examples in existence.
Anyway, please see attached pictures and feel free to attach my name to them. Also, if you decide to post them, I really wanted to be sure and give credit to the photographer. The credit might read: A Rarity in Connecticut Glass – Douglas Gagne (Photography by Cynthia Russo) or something along those lines.
Thanks again for your consideration – hope to actually meet one day!
Best regards,
Doug