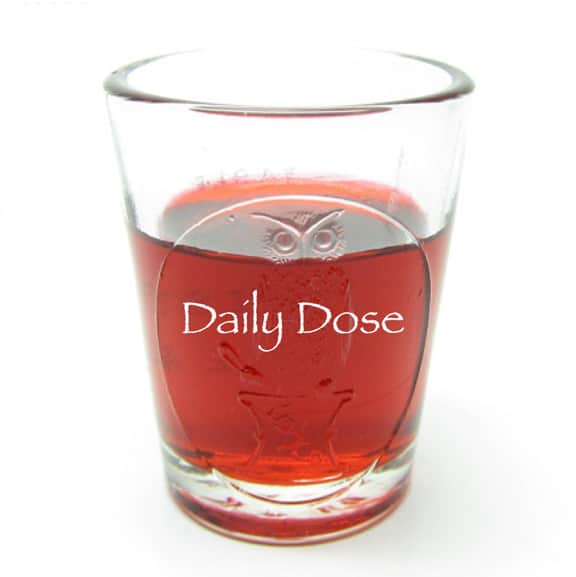 September

  

|

 

2 0 1 5
Wednesday, 23 September 2015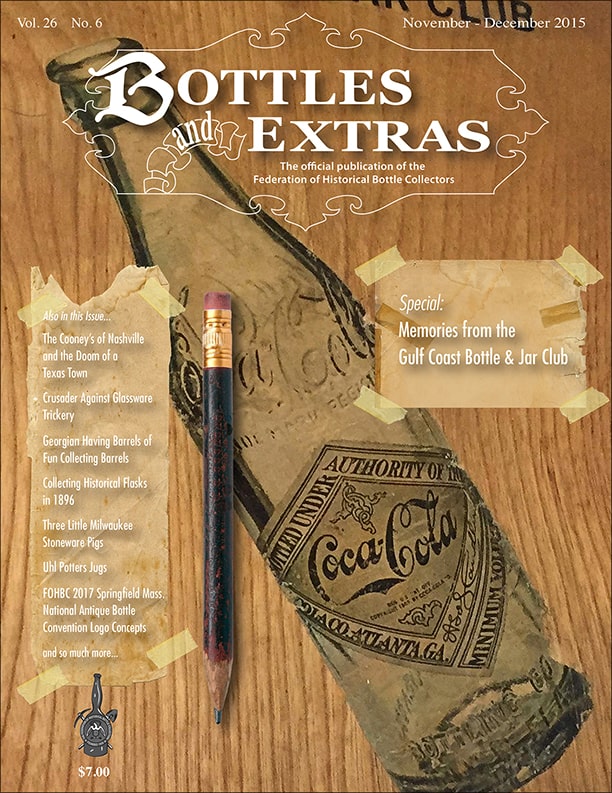 In the pretty city of Greenville S.C. the next few days. Cover design for the next issue of BOTTLES and EXTRAS went to the editor last week.
Tuesday, 22 September 2015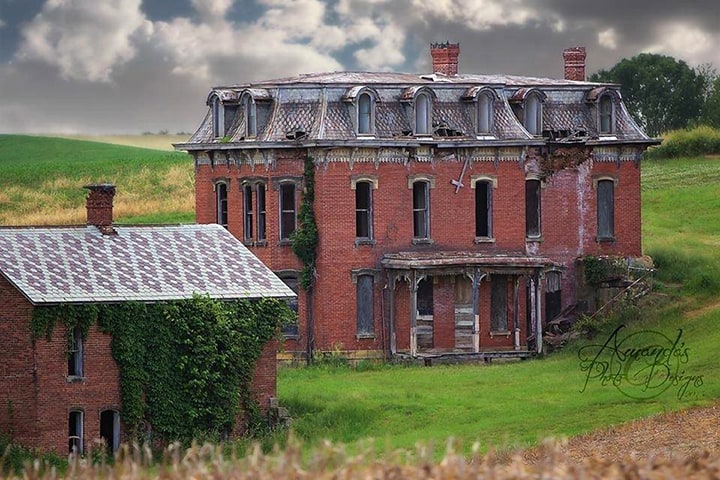 Ferd, this is near my home town of Lancaster, Ohio. Could there be a "Henry Weavers" in the privy? If only the old house could tell its story.  Gary (Beatty)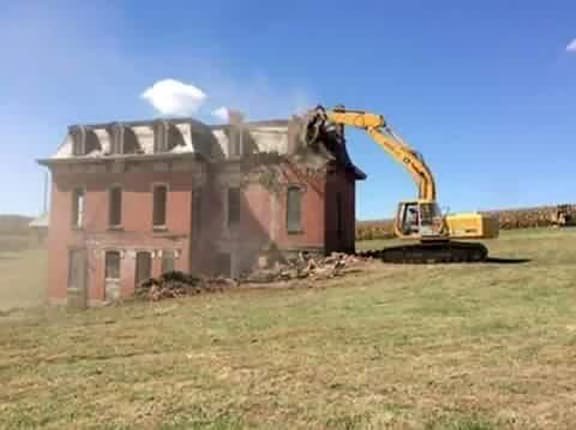 Read: Mexican Bitters – Henry C. Weaver – Lancaster, O
Tuesday, 15 September 2015
Updated the Bininger Gallery with this fine example of a Bininger Golden Apple.
Monday, 14 September 2015
Chillin' in Downieville. Steaks tonight. Rain coming in.
17 year old Bianca Passarge of Hamburg dresses up as a cat, complete with furry tail and dances on wine bottles. Her performance was based on a dream and she practiced for eight hours every day in order to perfect her dance. (1958)
Bee cool if these were IXL's
Tuesday, 08 September 2015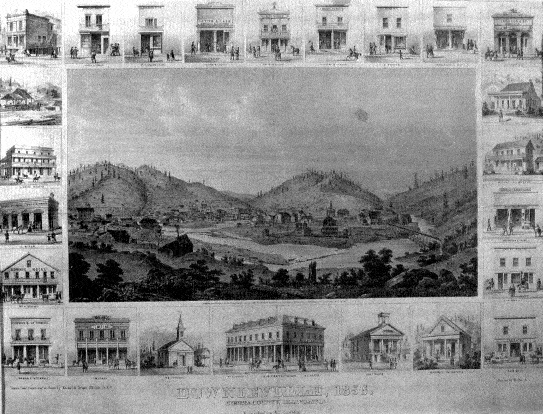 Hope everyone had a great Labor Day Weekend. Leaving for Sacramento Thursday morning. Full FOHBC 2016 Sacramento National Antique Bottle Convention & Expo team meeting Friday morning at the Lions Gate Hotel. Then Coco and I will head off to Downieville for the great bottle show event.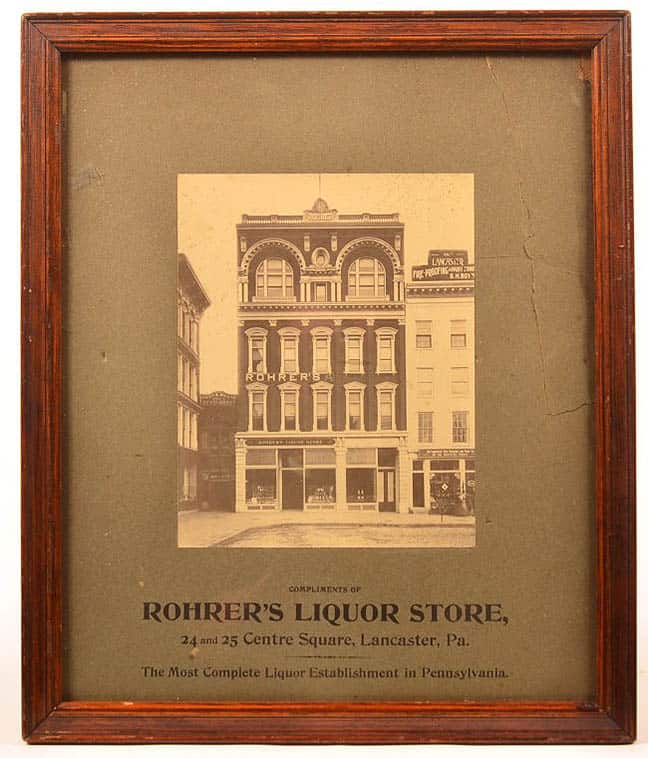 Really incredible auction online with some fantastic, rarely seen material. Check this out. Conestoga Auctions
Friday, 04 September 2015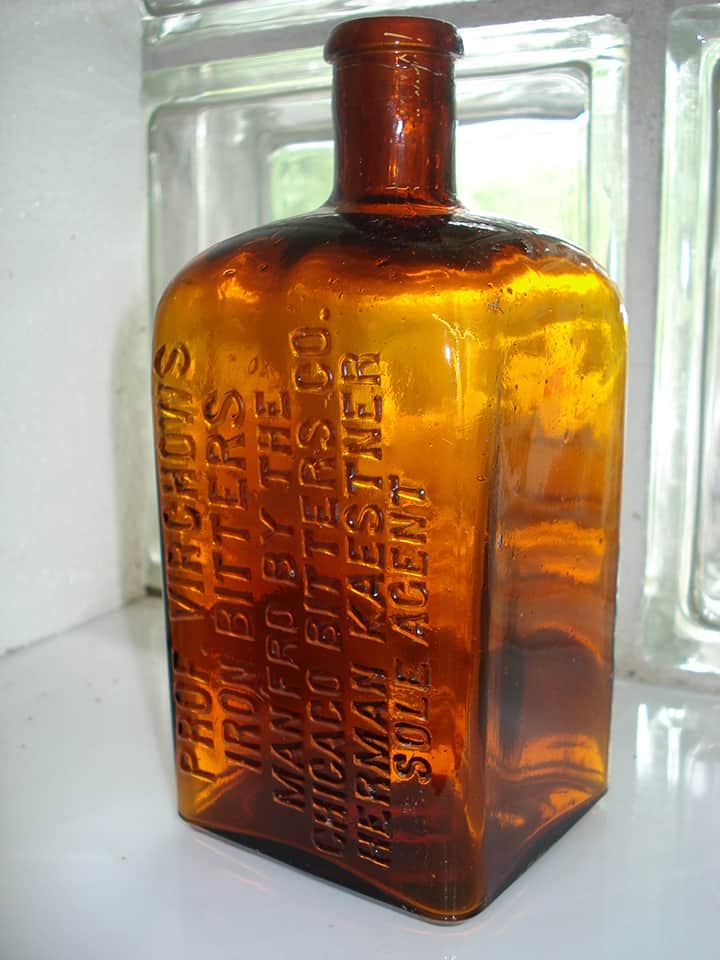 In from Jeff Burkhardt, aka Froggy…
Hello Ferdinand,
Just picked up a PROF. VIRCHOW'S IRON BITTERS, a bitters that I'd never seen before. A quick search reveals that HERMAN KAESTNER was a pioneer tobacco merchant and possible saloon owner(609 Wells St.) in CHICAGO in late 1890's.
The bottle, V-23 in the Ham/Ring listing is rated extremely rare and came from an old Wisconsin collection. Carlyn listed in her FOR BITTERS ONLY so she may have had one. This is what makes Bitters collecting so exciting- always a new/ex.-rare find around the corner!
Froggy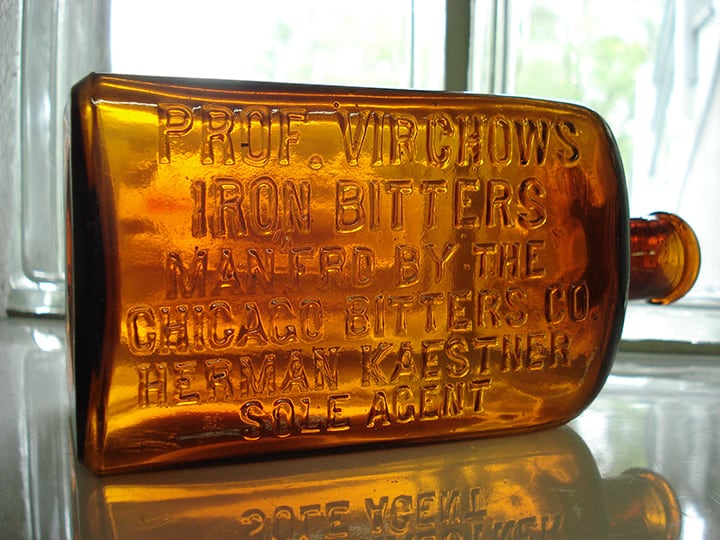 Thursday, 03 September 2015
Up in Washington DC today for business. Looking forward to Sacramento and Downieville next week. Interesting color here on this Angostura Bitters…
Blue Bitters
Ferdinand, How's that for a subject line? Should grab most people's attention. Anyhow, I dug this little beauty a couple months ago but haven't really been able to find anything out about it?  Do you have any idea what would be worth?  I've seen hundreds of greenish ones but never a deep Prussian blue one. Any ideas would be helpful.
Thanks, Brandon (Smith)
Read: The Wizard of Oz and Angostura Bitters

Tuesday, 01 September 2015
Christian Raezer posts this later, labeled Canteen Bitters over on the FaceBook Antique Bitters Bottles page.
I wonder if it is related to the more well-known John Hart & Co. Canteen Bitters from Lancaster, Penn?
Read: Canteen Bitters – John Hart & Co. – Lancaster PA