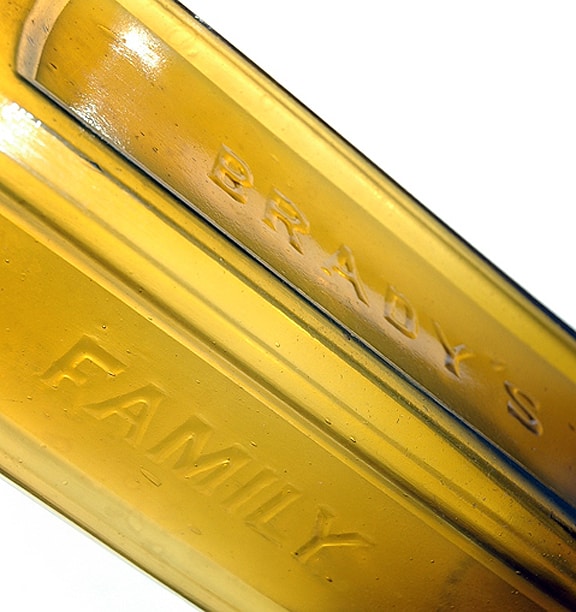 David C. Brady
BRADY'S FAMILY BITTERS
Louisville, Kentucky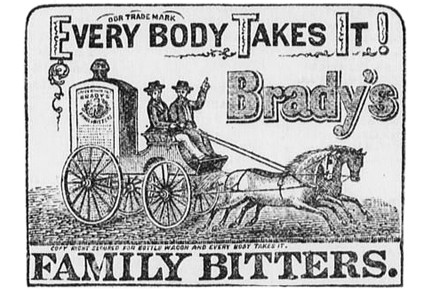 "EVERY BODY TAKES IT!"
06 April 2013 (R•120713-Louisville ads)

It was interesting to find out that Brady's Family Bitters was being sold in Houston in 1869. Quite a few issues of The Houston Telegraph, which was issued daily, had a really nice advertisement for the product (see below). I suspect is was being shipped right down the Mississippi to New Orleans, where it was then transported to Houston and Allen's Landing for off-loading. Their Trade Mark slogan was "Every Body Takes It!"
The earliest listing I could find for the bitters was in the Louisville Democrat newspaper in 1862. Later David C. Brady and Brady's Family Bitters was advertised in many Louisville Directories (see below).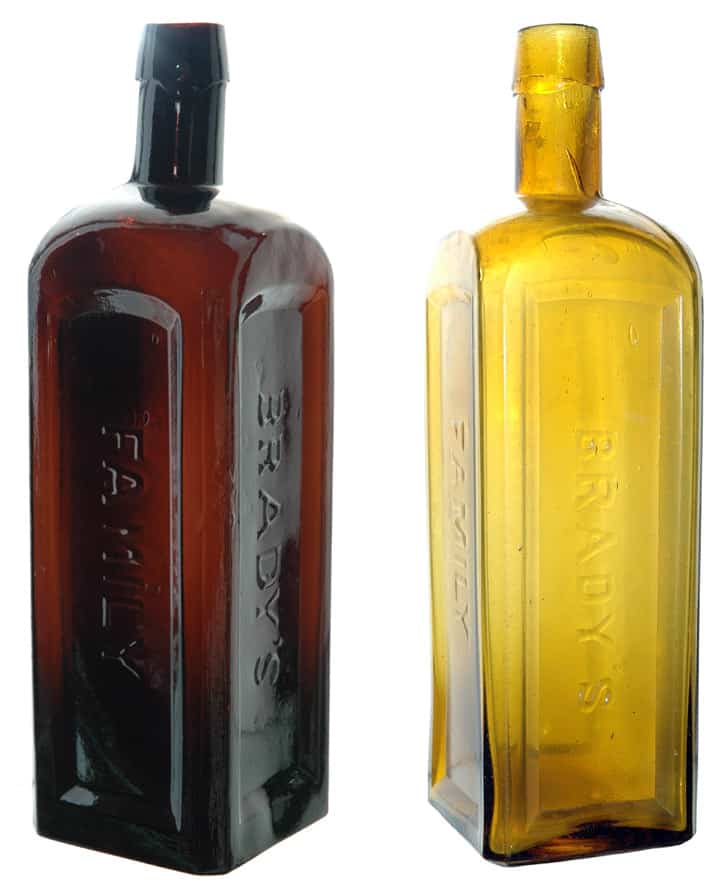 The Carlyn Ring and W.C. Ham listing in Bitters Bottles as follows:
B 193  BRADY'S FAMILY BITTERS, Circa 1865
BRADY'S // FAMILY / BITTERS // f //
10 x 2 3/4 (7 1/4) 1/4
Square, Amber and Yellow-olive, LTC, Applied mouth, 3 sp, Rare
Manufactured by D.C. Brady & Co. No. 226 Main Street, between 2nd and 3rd. (Louisville, Kentucky)
Louisville Kentucky City Directory 1865 Advertisement: Everybody takes it! Brady's Family Bitters.