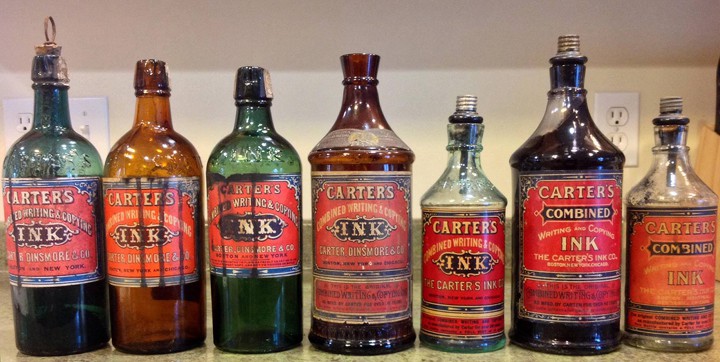 Carters Combined Copying and Writing ink through the years – interesting to see the progression of information on the labels – Daniel Baldwin

I thought I would take a moment to group some of the really remarkable photographs that have been posted on Early American Glass and Bottle Collectors on facebook this past month. The composition, lighting, content and care taken with each picture is evident.
Remember to try to post a large enough file so the picture is crisp. It always helps to caption the picture too.

October 2013 – Antique Bottle & Glass 
P H O T O    G A L L E R Y
31 October 2013
See: August 2013 – Antique Bottle & Glass Photo Gallery
See: September 2013 – Antique Bottle & Glass Photo Gallery
---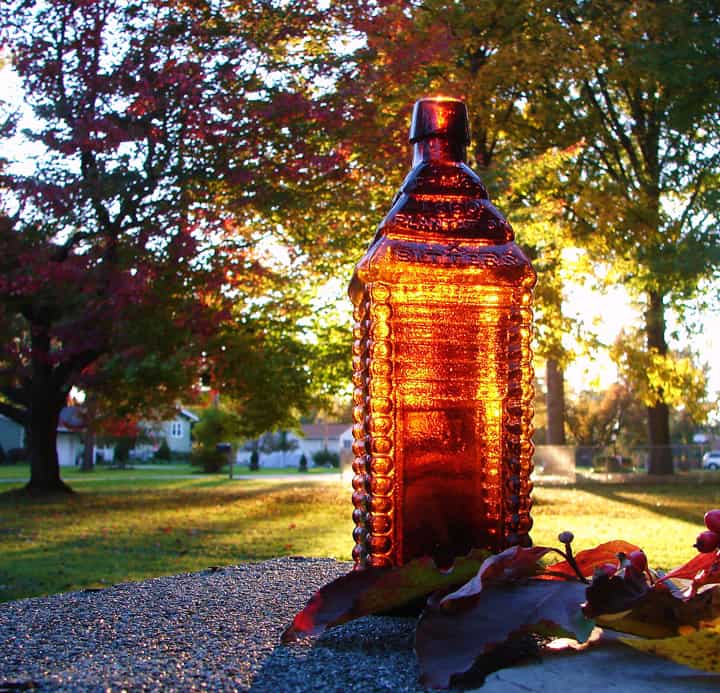 Fall Colors – Cody Zelaney
---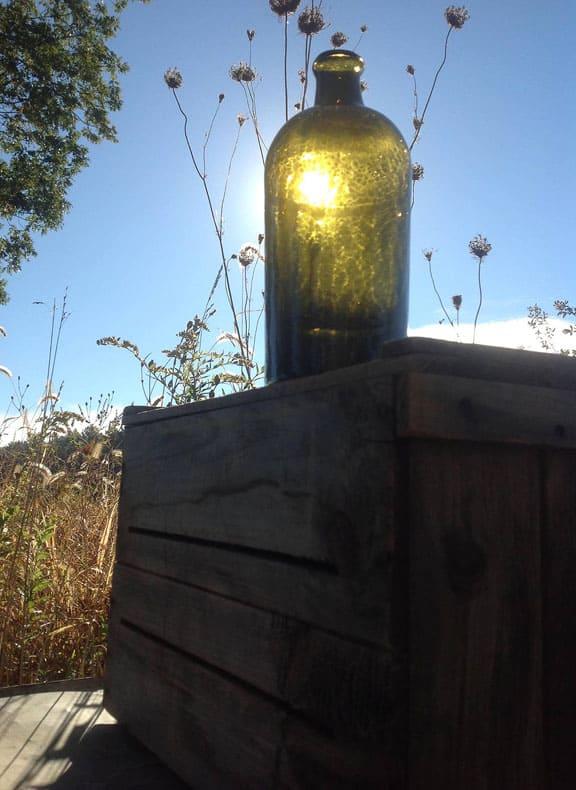 Big utility with flat lip, tried with water pours perfectly – Dave Olson
---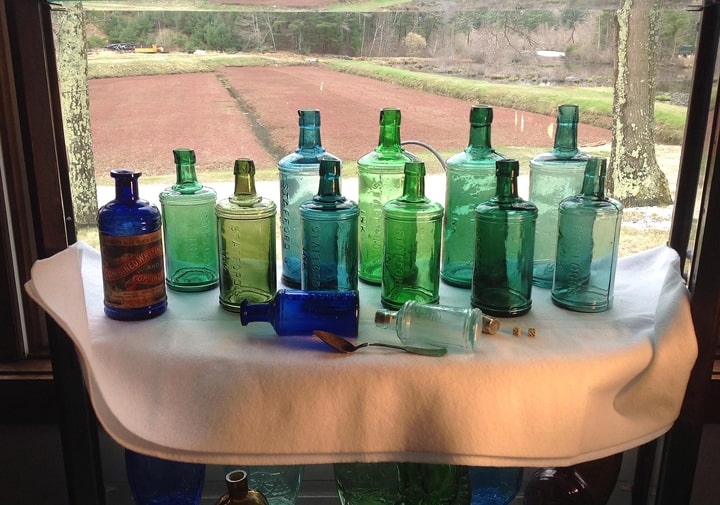 Having a Stafford day – Dave Olson
---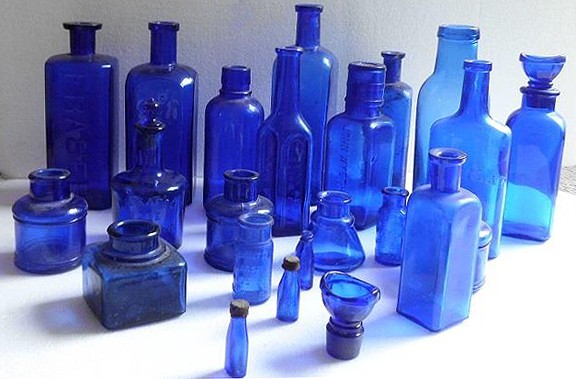 Real but all blue…So Happy together – Steven James Anderson
---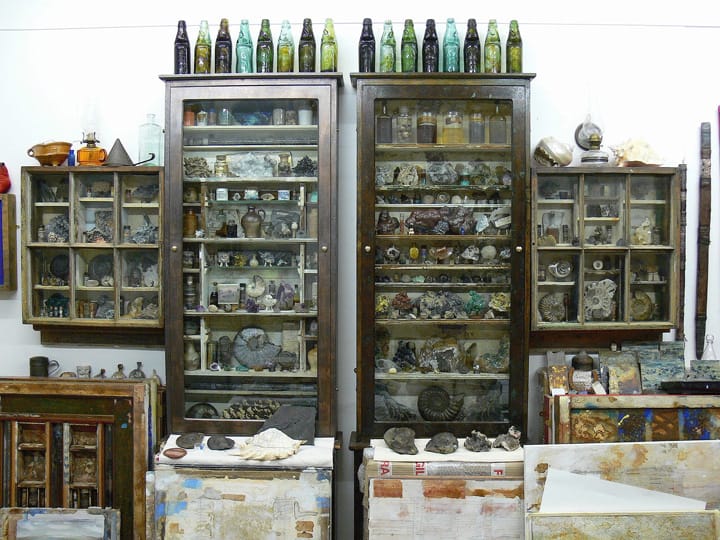 The Artist's Cabinet's – David Walker Barker
---
Bitters Still Life – Mark Nelson
---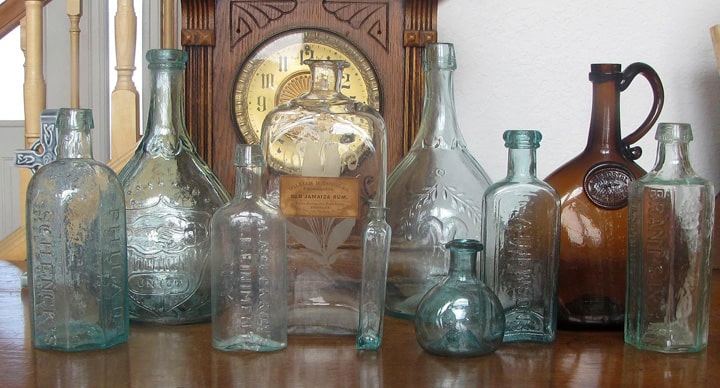 The handled bottle on the right was used by my great grandfather (1856-1925) to take his homemade wine to church for communion. Would have loved to have known him. He was an Alabama farmer, lay preacher, built the church along with the altar and communion table, made coffins, delivered babies, acted as the doctor when there was none to be had, ran a school in his barn to teach the local black children to read and write, and ran a country store.
– Melinda Yantis
---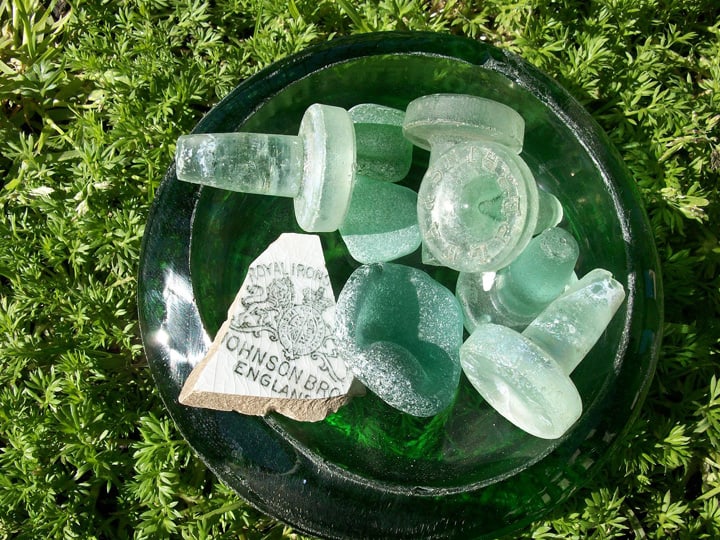 Collection with new additions – Charles Flint
---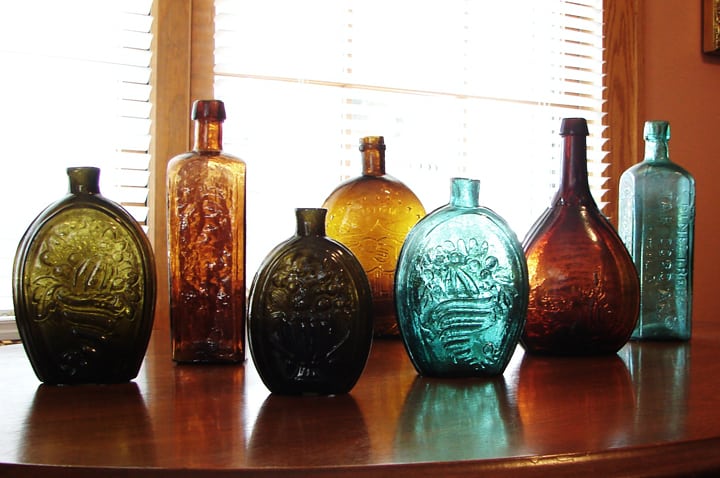 Some nice fall color. Some amber, puce and teal. Just got the puce hunter fisherman calabash. This is also my first puce flask, very neat color in a calabash. – Cody Zelany
---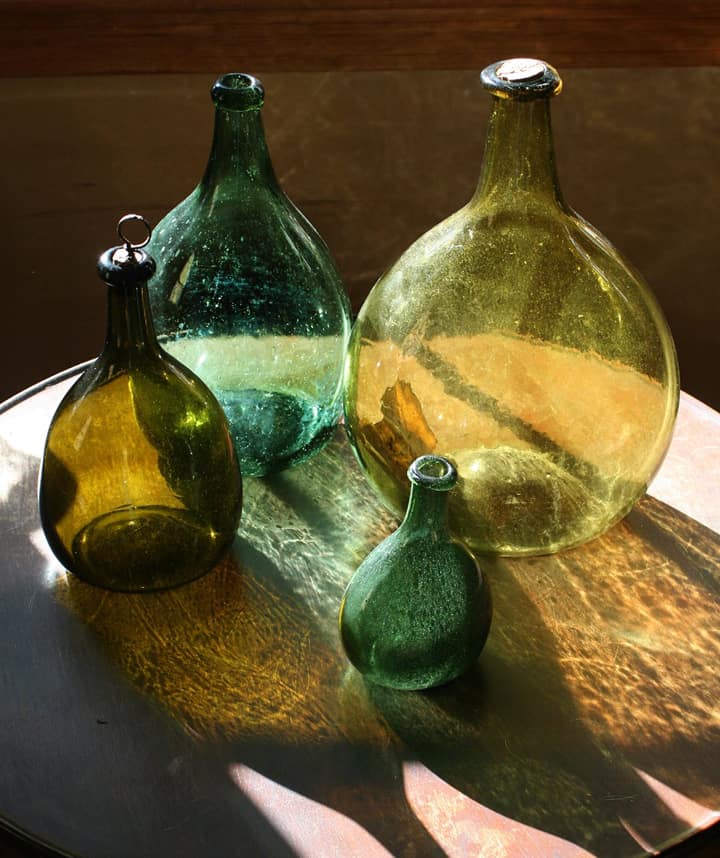 Some times you feel like a nut!! Here is a small diverse grouping of chestnut bottles – Michael George
---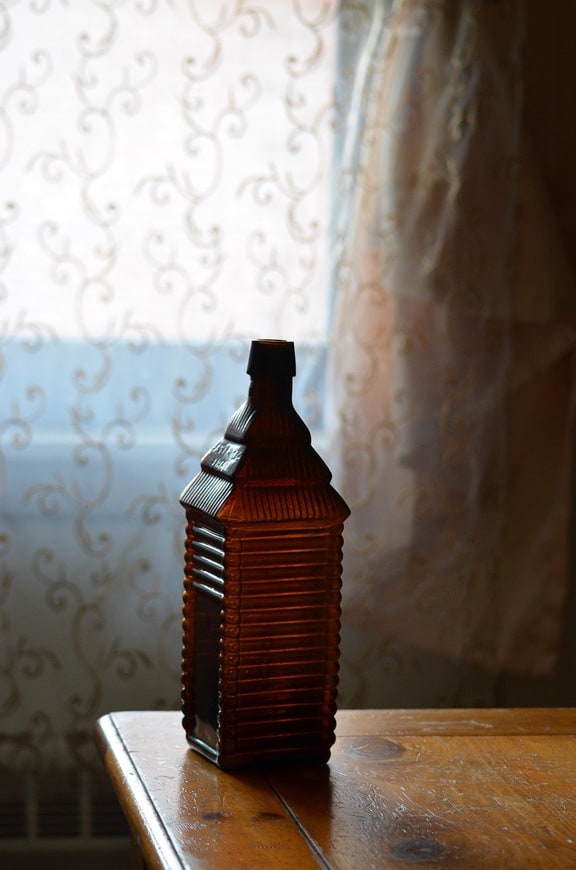 A dug up 1860 plantation x bottle – ebay Listing
---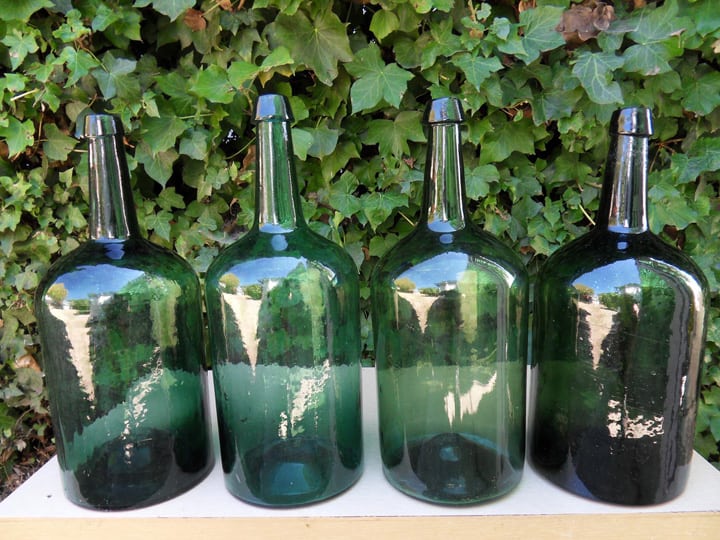 These four green demijohns all have pontil marks. Thanks to Jeff Noordsy and Cindy Suter for two of these beauties – Dale Santos
---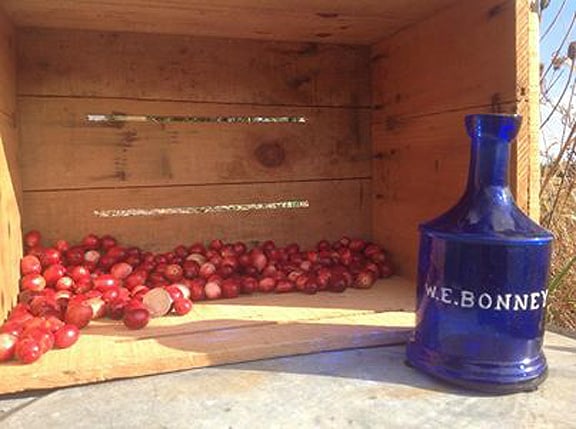 Red ink in a very blue bottle . All my bottles I like this the most !!! Oh the quarter is to size the berries – Dave Olson
---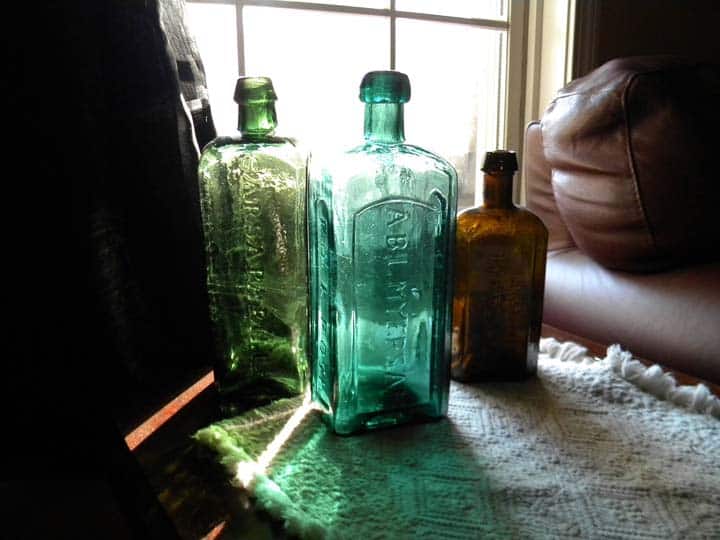 Some Meds – Tom Marshall
---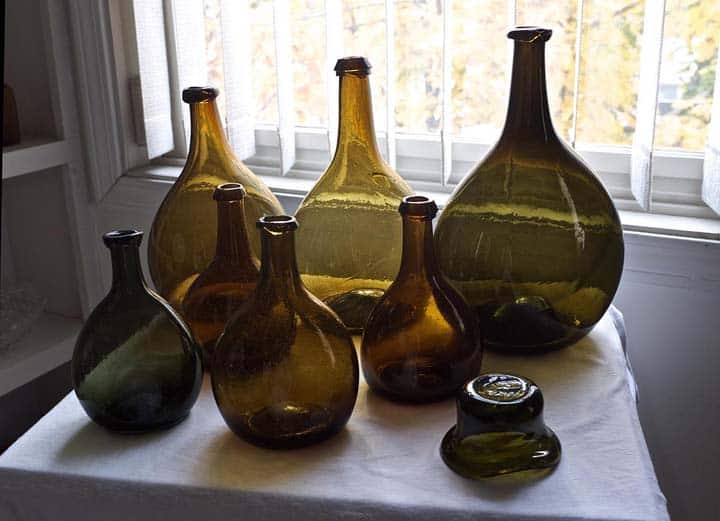 Great barn acquisitions! – Susan Brennan
---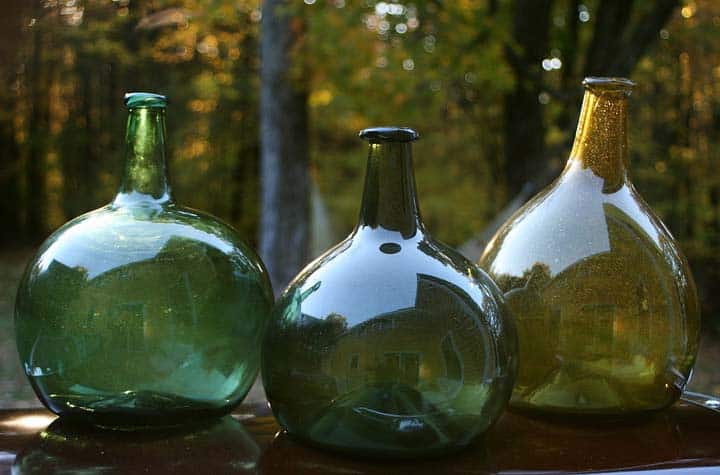 Picked up this unusual globular with slightly flattened sides (left) at Keene. Would it still be considered a globular bottle?? Never saw one before, now I see that John Pastor has one in his current sale (found in Ohio). Any thoughts on it? – Michael George
---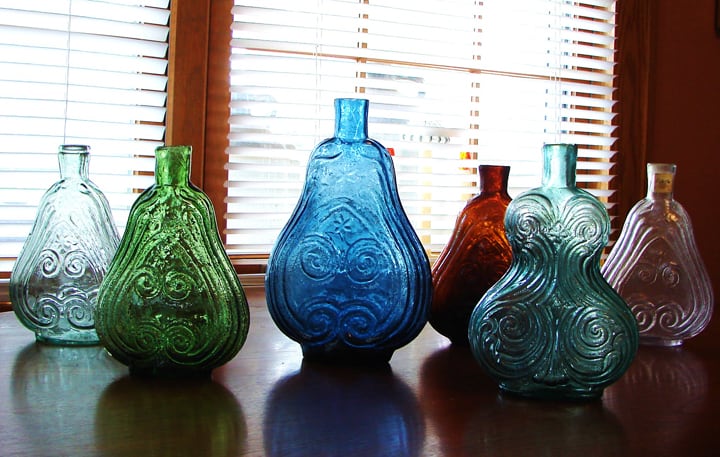 My scroll colors. Just got the blue quart, and couldn't be happier! Its my first blue flask and the color is incredible! Really ties everything together – Cody Zelany
---