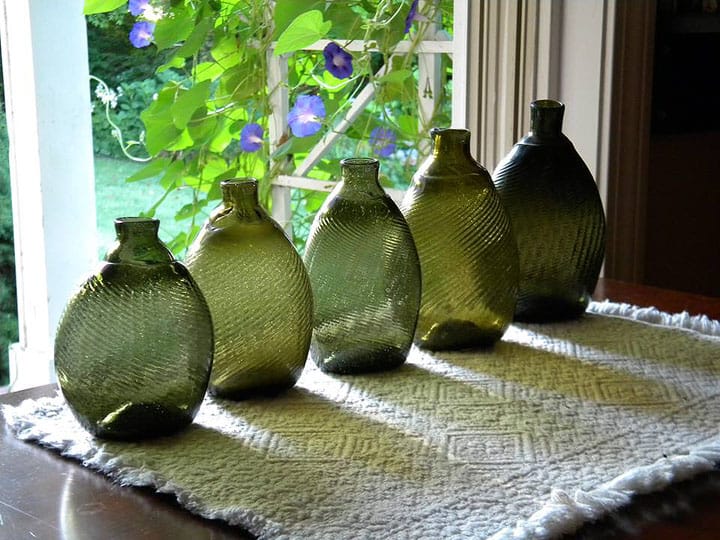 Good Pitkin Morning – Tom Marshall

I thought I would take a moment to group some of the really remarkable photographs that have been posted on Early American Glass and Bottle Collectors on facebook this past month. The composition, lighting, content and care taken with each picture is evident.
Isn't it great to see this movement to stage and group bottles in still life settings? This was evident at the Manchester National when a number of these collectors like Noordsy, George, Olson and Marshall set up extraordinary displays. Here below, you will see flasks, utility bottles, fruit jars, inks, pickle bottles, cures, whimsies and so much more. Enjoy. Great job everyone.

See: Manchester Display Photo Gallery
August 2013 – Antique Bottle & Glass 
P H O T O    G A L L E R Y
01 September 2013
---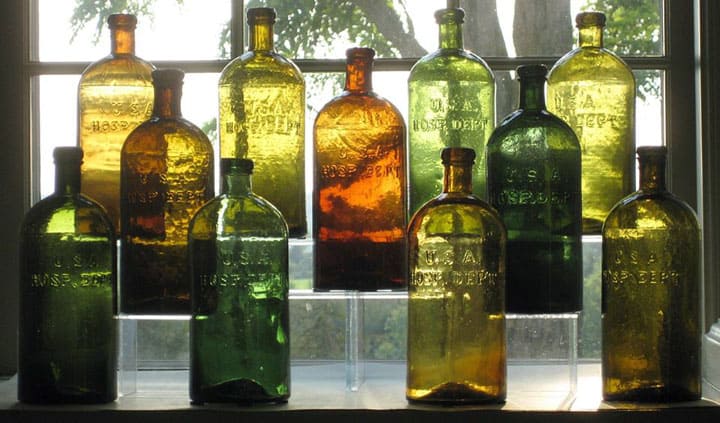 The best I have ever seen! – Jeff Noordsy
---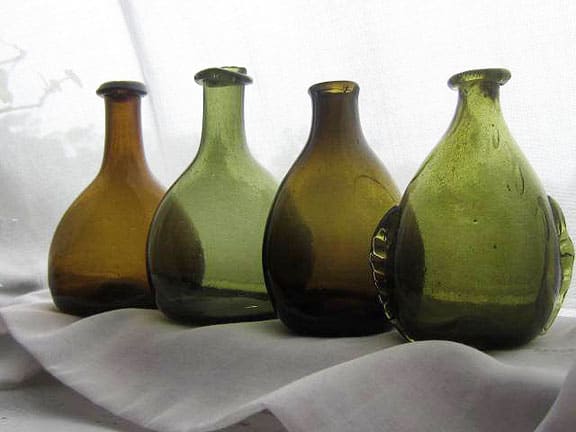 4 little bottles (Chestnuts) to make life interesting – Dana Charlton-Zarro
---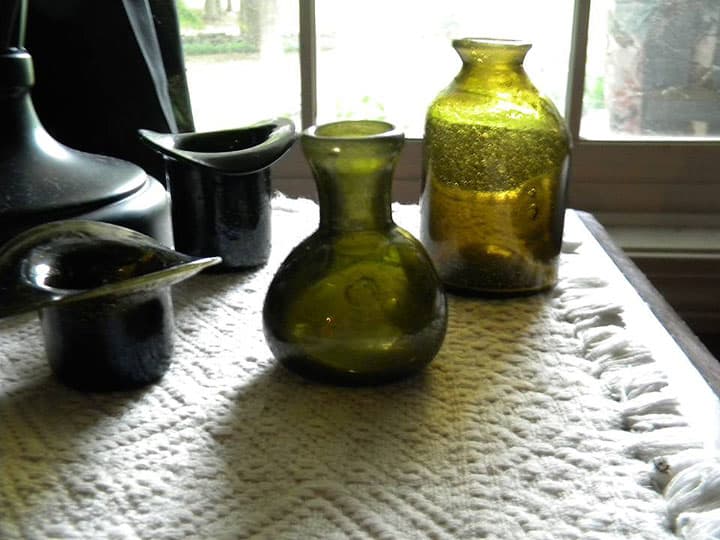 Cloudy Morning – Tom Marshall
---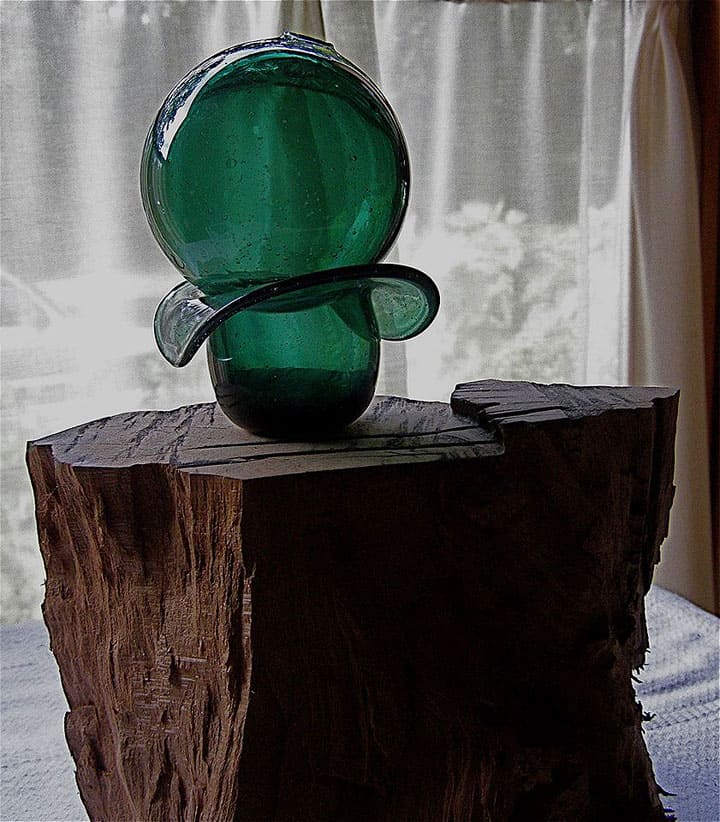 Green hat and ball. Congressville? – Woody Douglas
---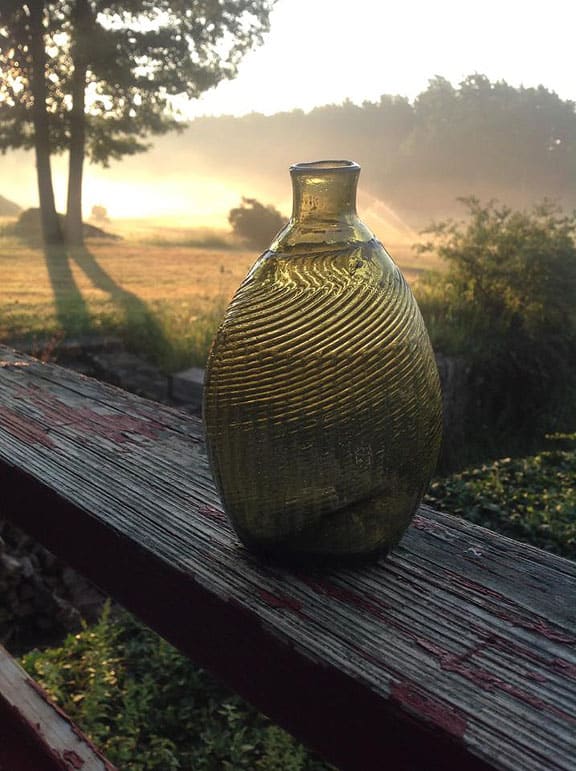 Full of little seeds – David Olson
---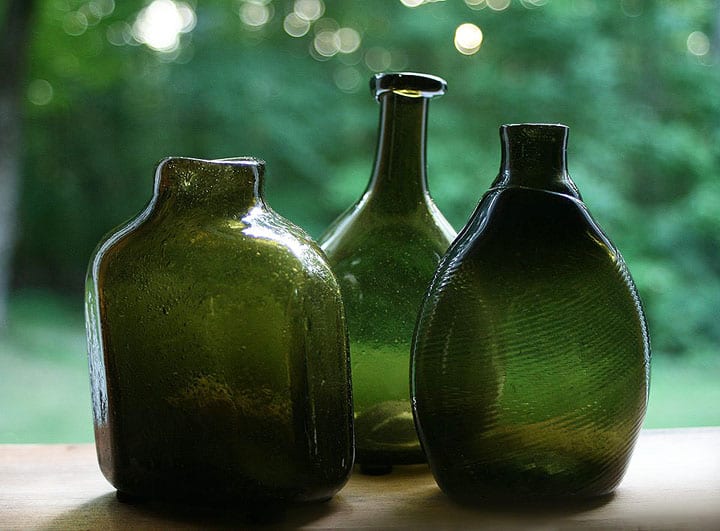 A few little swamp creatures from the Woodlands… – Michael George
---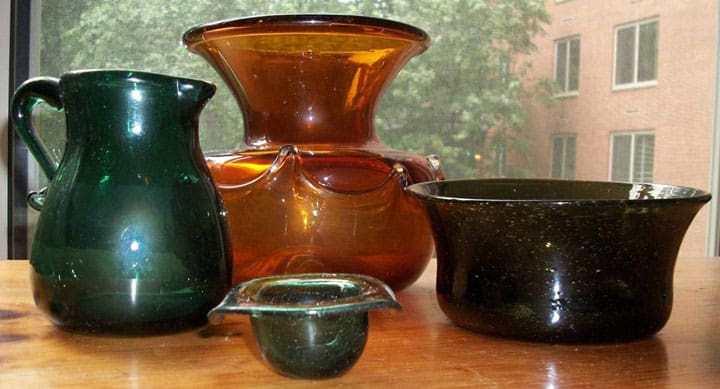 In a NYS state of mind – Matt Greig
---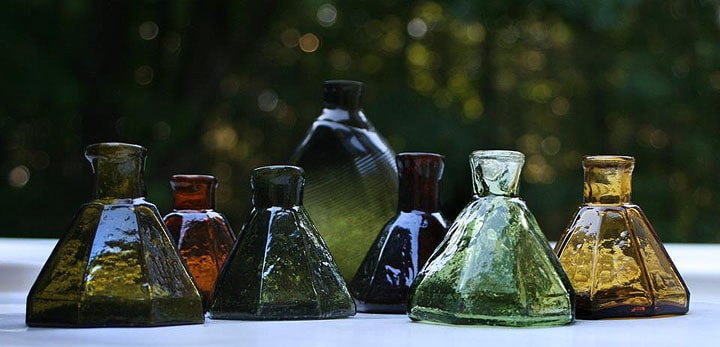 Happy Birthday to a couple of bottle comrades, Tom Marshall and Woody Douglas. Two collectors that really stand out in a crowd! – Michael George
---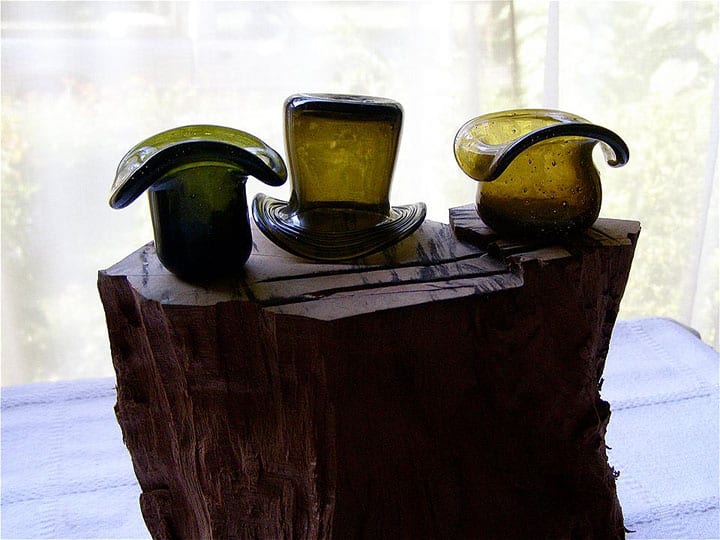 It seems that hats are in the air these days – Woody Douglas
---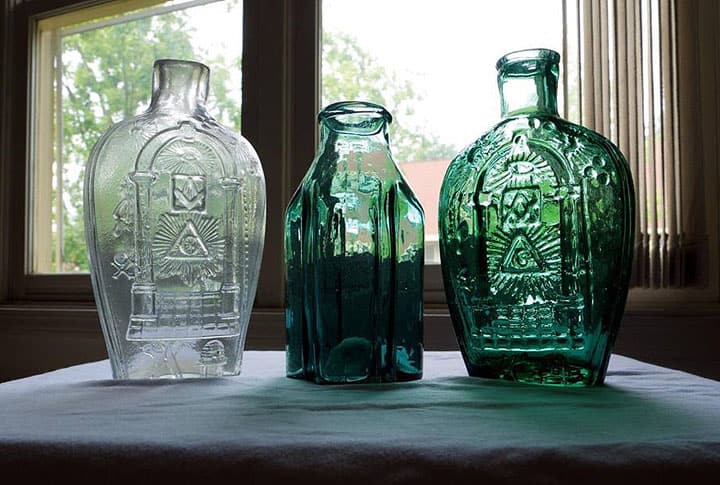 Keene or…?? Your thoughts? – Jim Cobb
---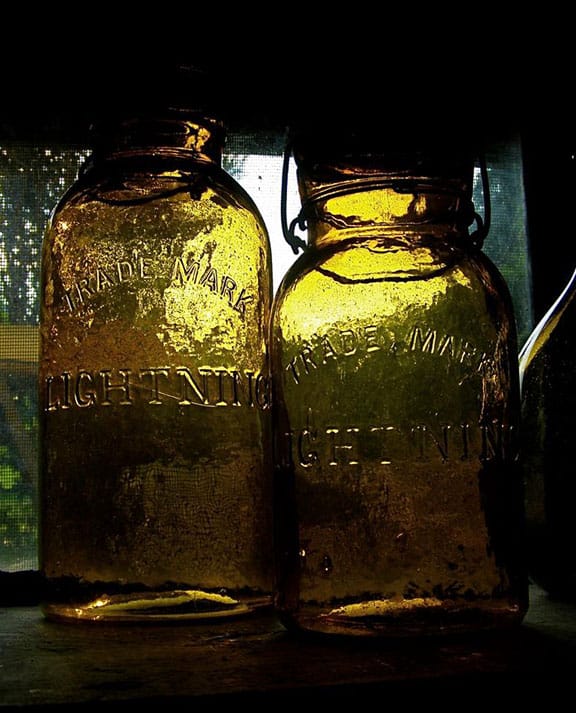 Here's a pair that might surprise my fellow swampers but I've always admired a nice whittly fruit jar – Woody Douglas
---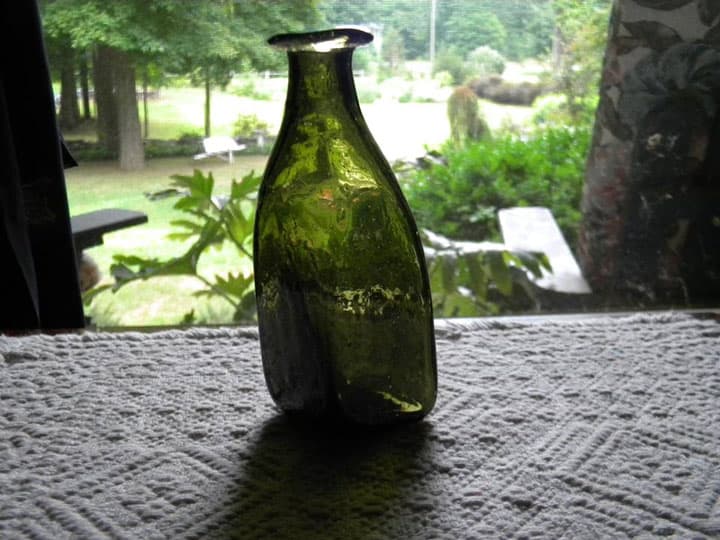 Runner up from Ricks award winning bottle at Manchester – Tom Marshall
---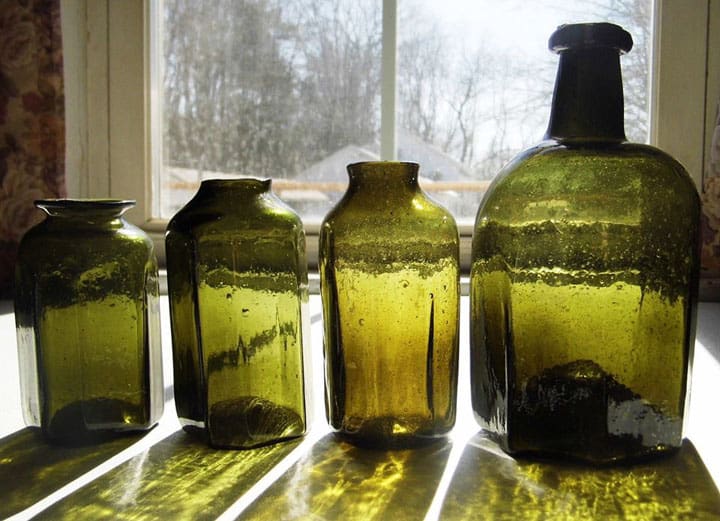 The small flared lip resembles your freeblown one ex-Strubel – Rick Ciralli
---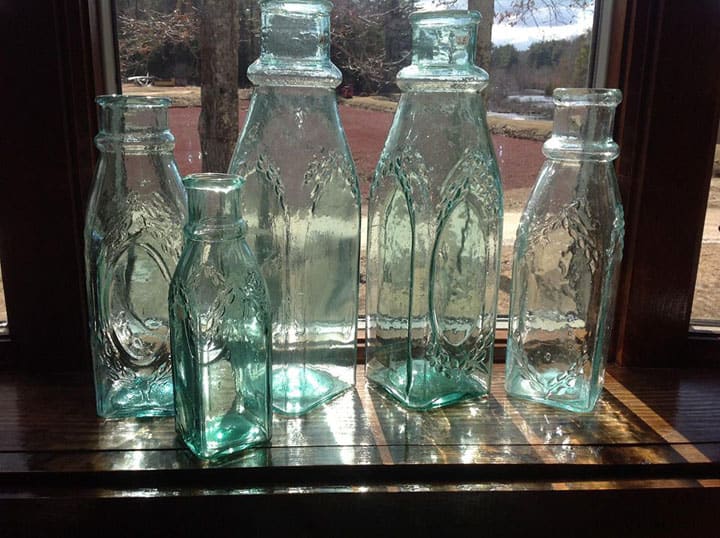 Where have all the pickles gone. Must be 1 or 2 out there – David Olson
---
Looking Northeast out my window, towards Connecticut! 
a pair of G1-80's on the ends, and a G1-84 left center, G1-81 right center – Mike Brauser
---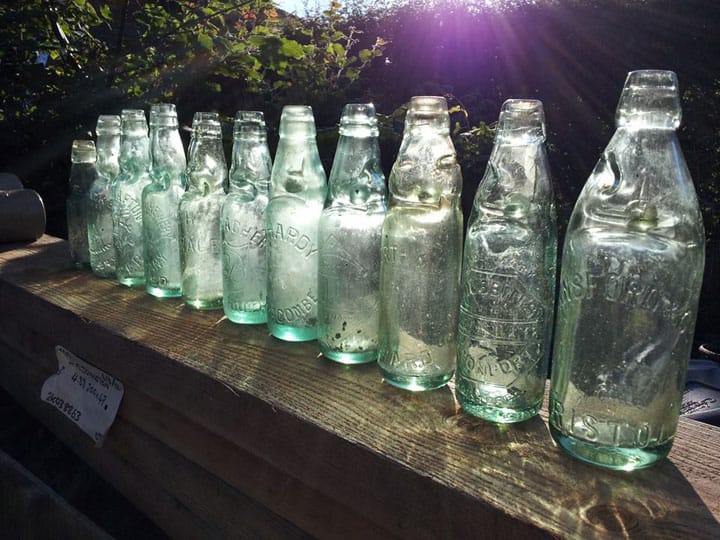 Morning Sun – Shaun Babb
---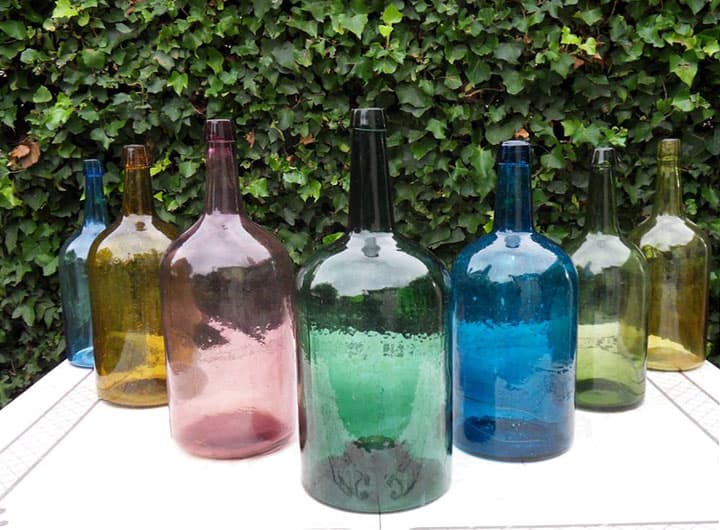 Have Demijohns Will Travel – Dale Santos
---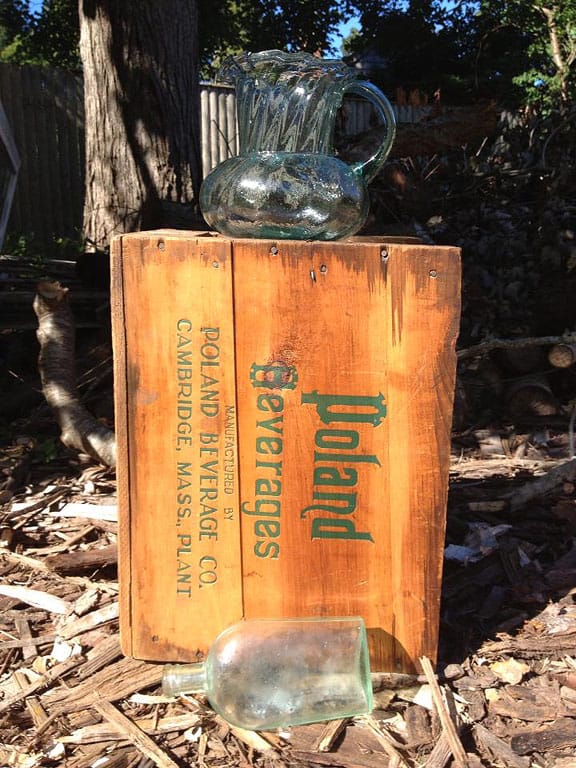 Early bird=Glass! – Justin Alberti
---