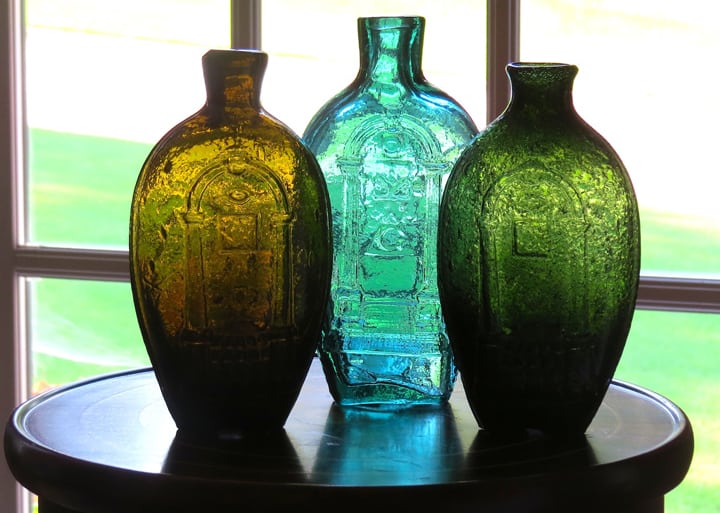 Three Masonics – Mike Newman

I thought I would take a moment to group some of the really remarkable photographs that have been posted on Early American Glass and Bottle Collectors on facebook this past month. The composition, lighting, content and care taken with each picture is evident.
Remember to try to post a large enough file so the picture is crisp. It always helps to caption the picture too.

September 2013 – Antique Bottle & Glass 
P H O T O    G A L L E R Y
29 September 2013
See: August 2013 – Antique Bottle & Glass Photo Gallery
---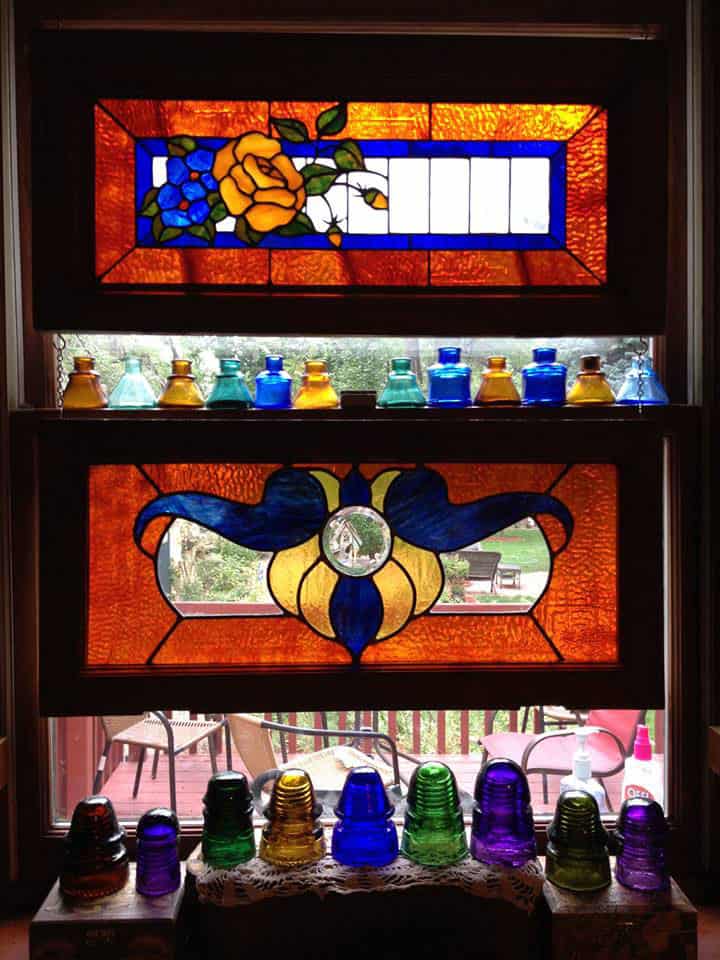 A little bit of color with my coffee this morning – Mike Holzwarth
---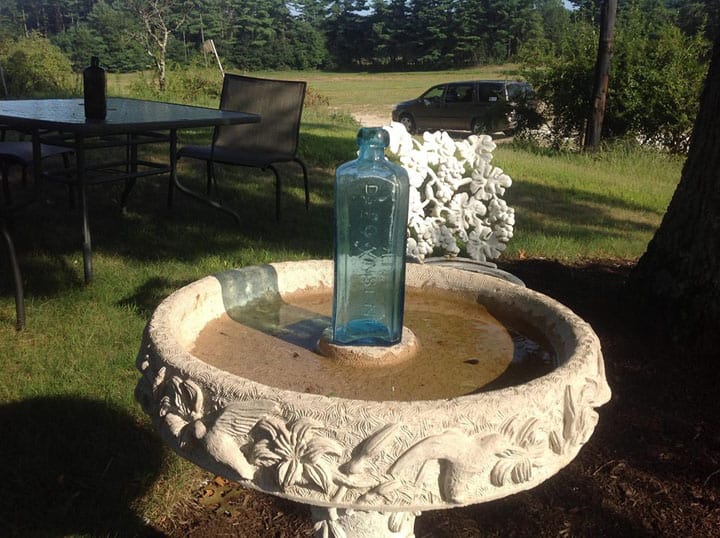 Dr. Townsends Sarsaparilla Albany NY in birdbath – Dave Olson
---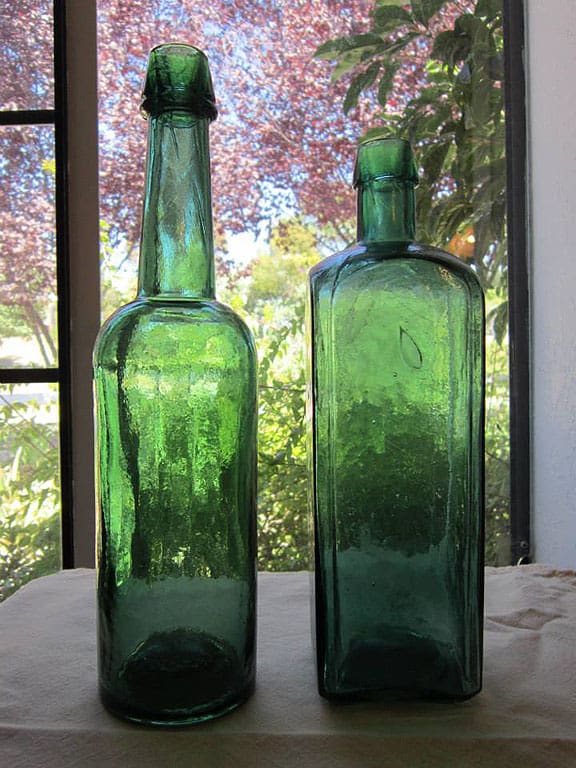 Different bottles same color, same bottles different colors – Steve Mello
---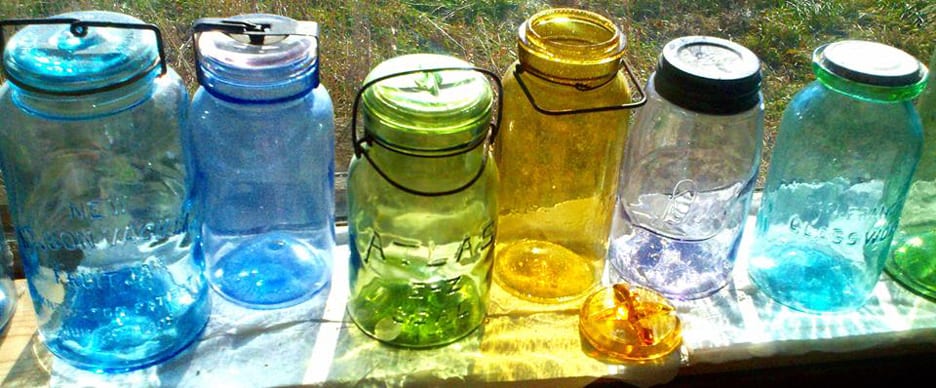 Pretty colored fruit jars in the sunny window – Marianne Dow
---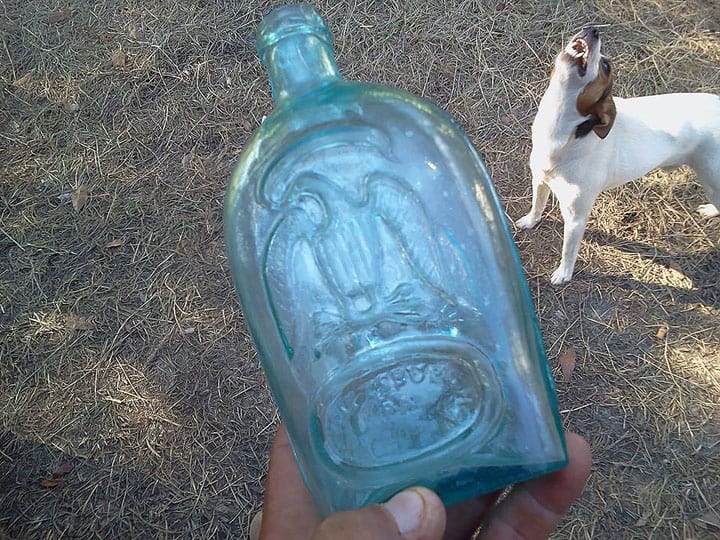 Jack wails over our new piece… Double eagle Pittsburg pint.. woohoo – Steven Harris
---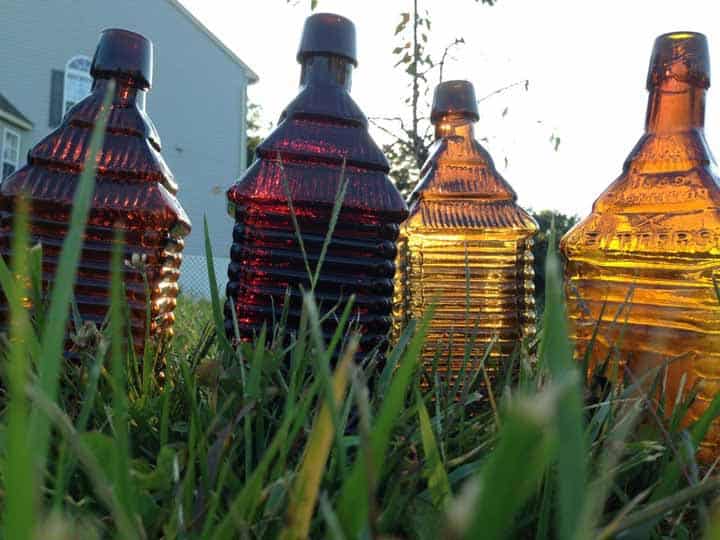 Beware the Drake in the grass – Kyle Donaldson
---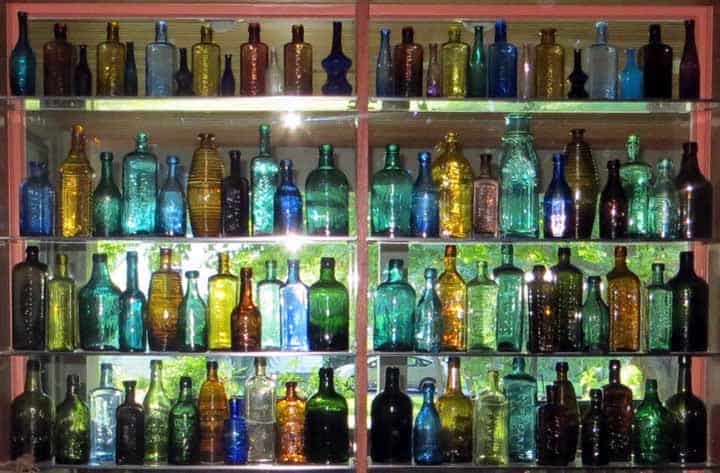 Collection with new additions – Charles Flint
---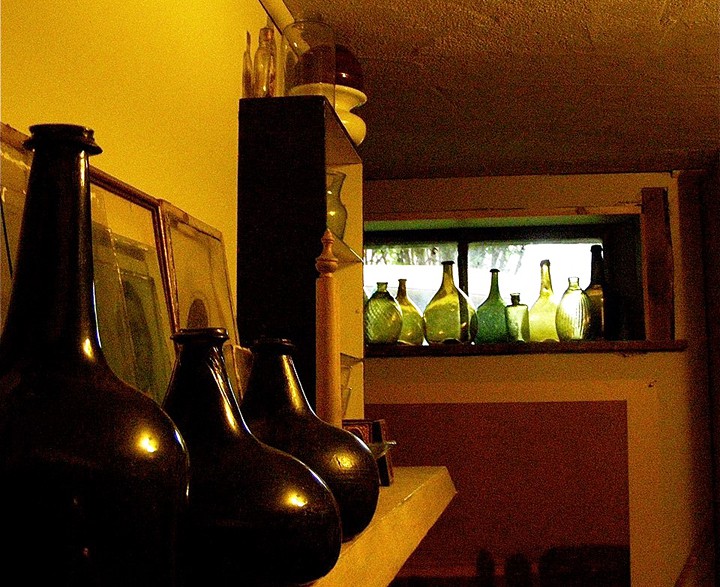 Still trying to compose the new display – Woody Douglas
---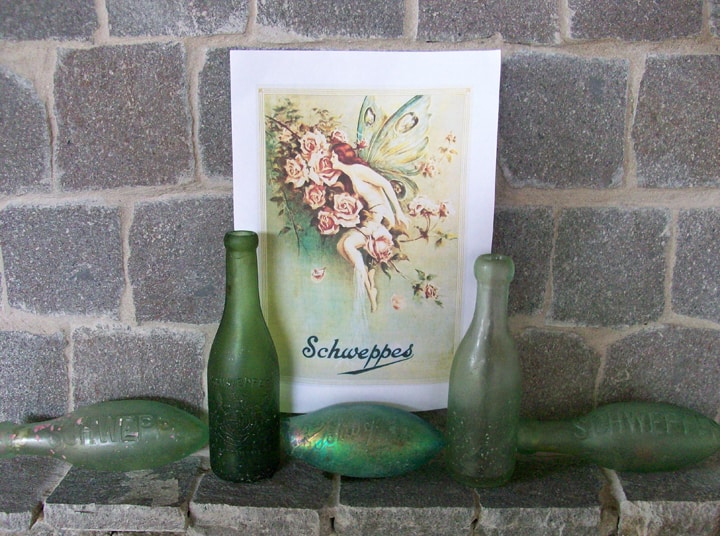 Old Schwepps Bottles from my collection – Martin Rodriguez
---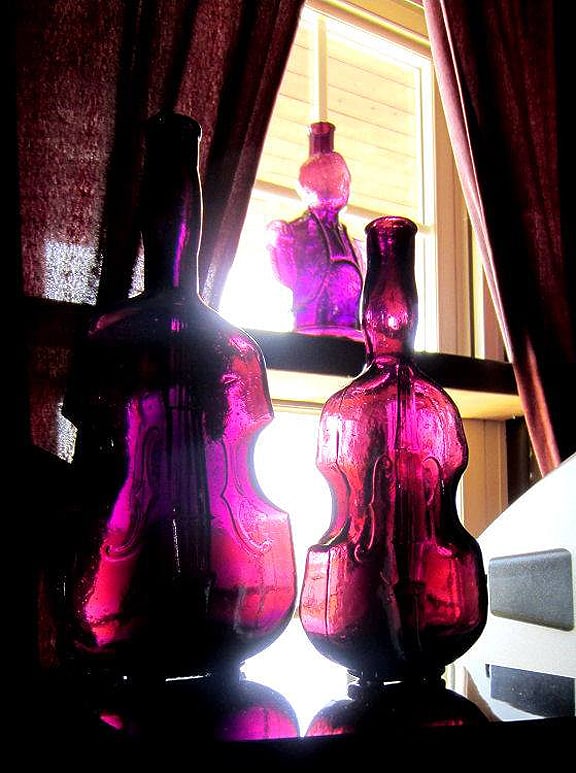 "Beauty is beauty," True words. Look at these Clevenger mid 20th Century figurals. Grape and puce and the Washbot has a pontil, like the tall neck sloped applied collar examples. Grape juice puce, even to the sun faded puce curtains. – Eric Richter
---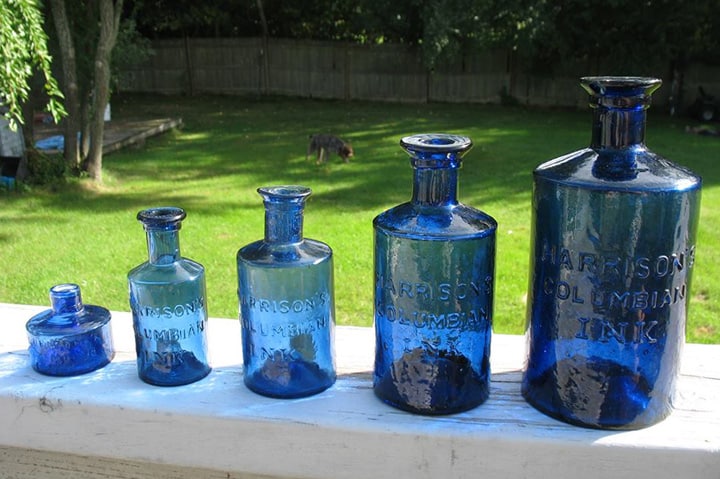 Today is a lovely pre-fall day, but I got the blues – Steven Swiechowicz
---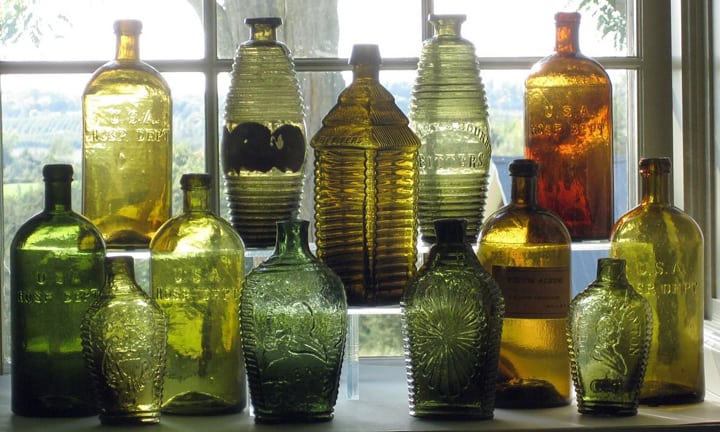 The "goods" – Jeff Noordsy
---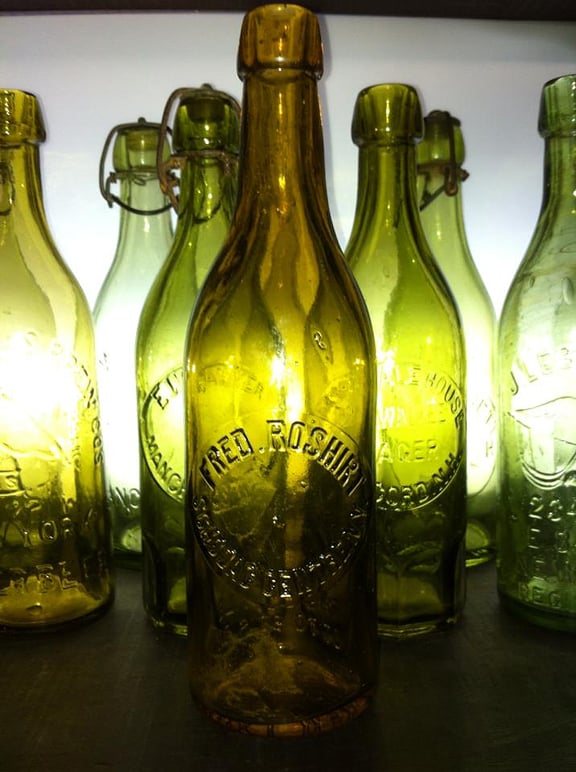 Got a nice one for the collection at the Brimfield flea market very rare in that color seen tons of dark amber and regular amber ones. – Wyat St Laurent
---
Marlena VanHelsing Antique Bottles – Richmond British Columbia
---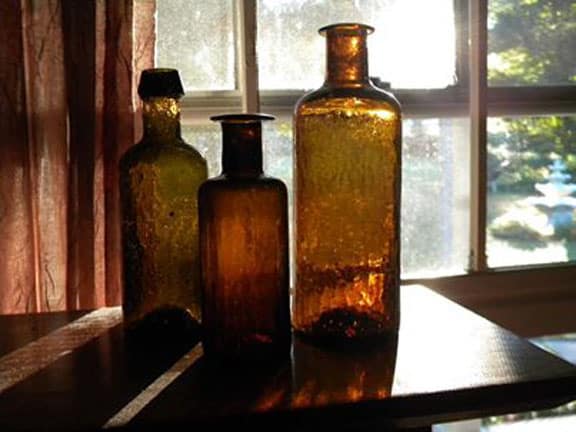 Untitled – Tom Marshall
---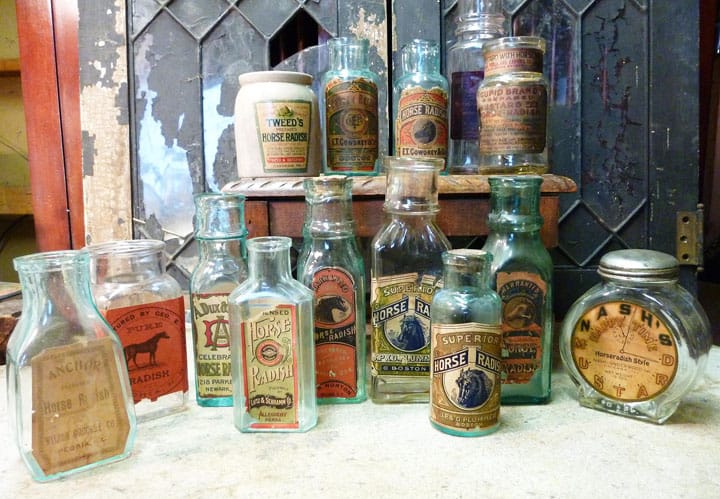 Grouping – Marlena VanHelsing Antique Bottles
---
Every once in a while I like to repeat my search requests or they end up way down the line somewhere. Have any of you ever seen this bottle? I am looking for them. They are all blown with applied handles and usually a pontilled base. The name of the product was Vesuvius…and I believe it held wine. I have 6 of them that I've managed to acquire over the years… –  Marlena VanHelsing Antique Bottles
---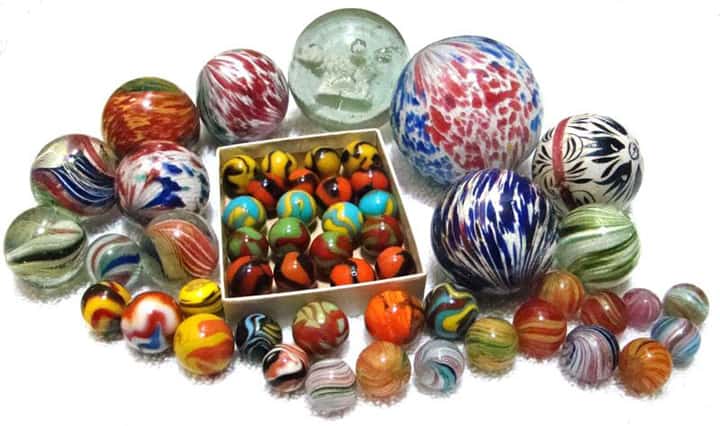 American Marble Auctions – Auction Number 1!
---