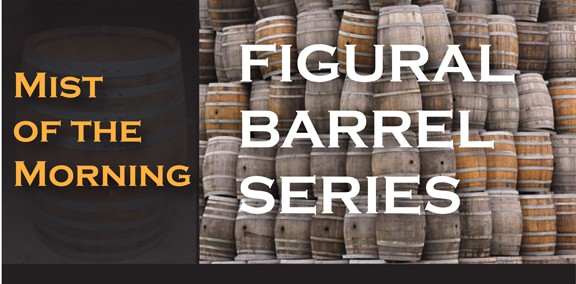 ---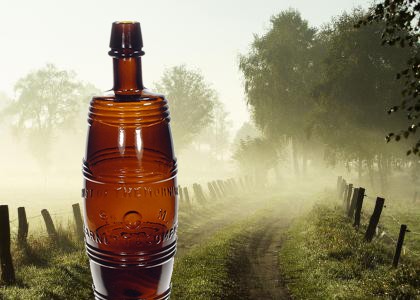 MIST OF THE MORNING
10 July 2012 (R•091516)
Post amended 11 July 2012 with three advertisement submitted by Eric McGuire showing the Mist of the Morning product being sold as Bitters (see below). Also see comment from Eric below. Bob Ferraro examples (2) added on 15 September 2016.
"Looks like you need to break down and buy one of these barrels Ferd. MIST OF THE MORNING was advertised as a bitters only"

Here is a barrel very similar to the Wormser Barrel (Read more on Peachridge Glass from September 2011: Watching these Wormser Bros SF Belly-Buttons). Same form, size and belly button which of course was the barrel opening or bunghole. I do not possess an example of this Whiskey (see above) barrel, as I am a Bitters collector but trust I will someday as I see from some of the pictures that I have gathered, that they come in some nice amber colors.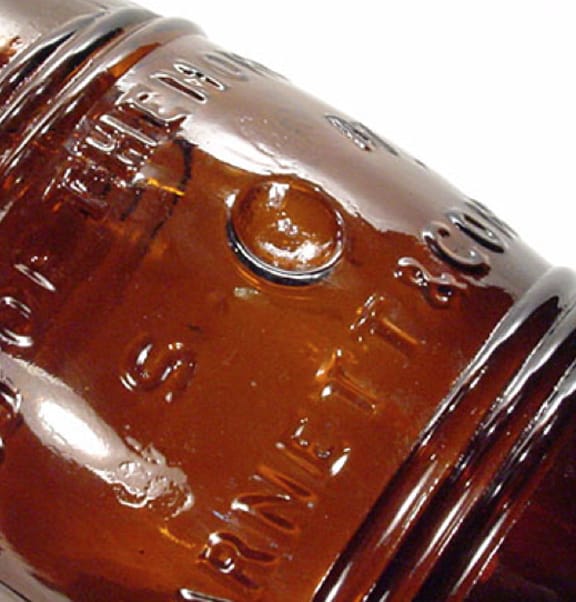 What I find especially interesting is the secondary embossing which is noted as the following taken from the pictures I posted. Notice the "S. M." initials flanking the bunghole on most examples. The "S.M." has been replaced by "SOLE AGENTS" on the yellow example below. The name "BARNETT & LUMLEY" is also different. I wish I could find some more information on this barrel. Hopefully this will be forthcoming so I can update the post.
 S. M. BARNETT & COMPANY
S. M. BARNETT & COMP'NY
SOLE AGENTS / BARNETT & LUMLEY
PS: The two pictures of the barrel superimposed on mist photographs is just me playing around.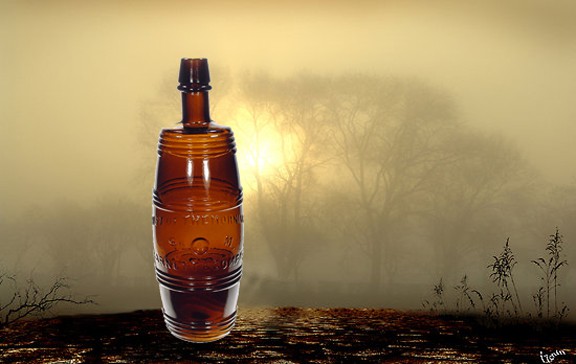 ---
Read More on Figural Barrels
Barrel Series – Old Sachem Bitters and Wigwam Tonic
Barrel Series – Turner Brothers New York & San Francisco
Barrel Series – The Mysterious Blue Barrel
Barrel Series – Original Pocahontas Bitters
Figural Barrel Series – Hall's Bitters
Greeley's Bourbon Whiskey Bitters – aka Vertical Greeley's
Peach colored Bourbon Whiskey Bitters added to Color Run