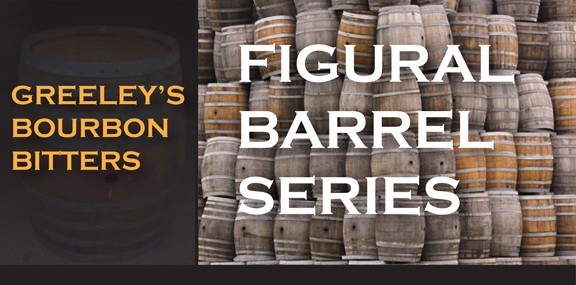 "These popular Bitters possess all the nourishing and invigorating properties of Old Bourbon Whisky"
 

GREELEY'S BOURBON BITTERS
23 February 2012 (R•110414) (R•110814) (R•091516)

---

Wow, what a plug for Greeley's. While many bitters used an abundance of adjectives describing exotic roots and herbs to embellish the mysterious medicinal healing qualities of the product, it seems that the W.F. and A.W. Greeley of Greeley's Bourbon Bitters and Greeley's Bourbon Whiskey Bitters decided to pull no punches with the product name and advertising (see advertisement further below).
I did a post recently on Bourbon Whiskey Bitters (read: Peach colored Bourbon Whiskey Bitters added to Color Run) and wanted to follow up with a comparative post for Greeley's Bourbon Bitters. These Greeley's Bourbon Bitters have been added to my Color page on my site.
The Carlyn Ring and W.C. Ham listing in Bitters Bottles is as follows::
[PRG] *note that the San Francisco advertisement for Greeley's Bourbon Bitters (pictured) is dated 1861. It would be safe to assume that this product was made in 1860 and possibly earlier. Look at the example pictured that is double pontiled. This really raises an eyebrow.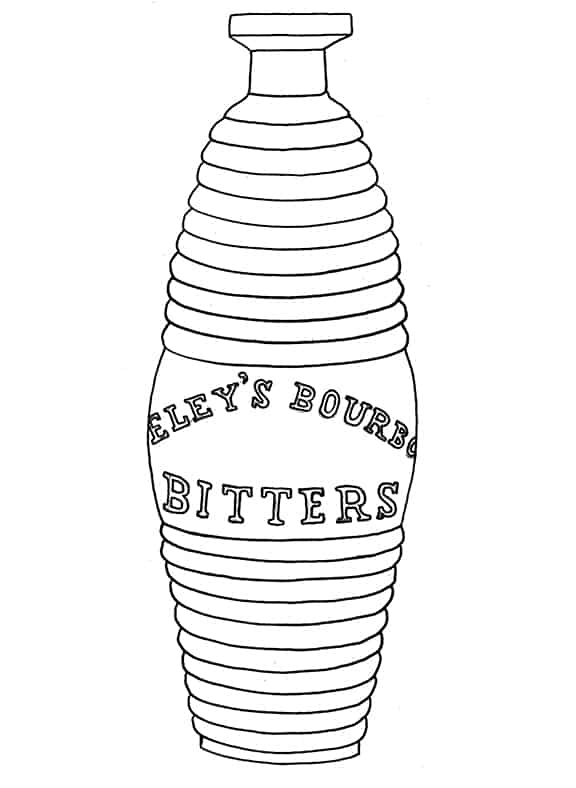 G 101

 GREELEY'S BOURBON BITTERS
GREELEY'S BOURBON ( au ) BITTERS // c //
W.F. and A.W. Greeley Boston, Massachusetts
9 3/8 x 2 3/8
Round-barrel, 10-10, FM, Applied mouth, Amber, Puce, Plum, Pink and Copper Common;
Green – Scarce; Aqua and Yellow – Very rare
Left Circle: These bitters prepared of pure old Bourbon Whiskey and possess all its stimulating tonic and medicinal power. Modified and improved in its action on the system by the addition of many simple alternative and bitter tonics making them invaluable. A remedy in the treatment of lung complaints, bronchitis, dyspepsia, liver complaints and general debility and weakness of the system.
Center Circle: Greeley's Bourbon Bitters,
Right Circle: A wine glassful should be taken before each meal. Ladies and children should begin with less quantity and increase. As an agreeable stomachic these bitters are unsurpassed.
---
Read more on Figural Barrels
Figural Barrel Series – Hall's Bitters
Barrel series – Original Pocahontas Bitters
Figural Barrel Series – Hall's Bitters
Greeley's Bourbon Whiskey Bitters – aka Vertical Greeley's