Happy Easter and a New Bitters for You!
27 March 2016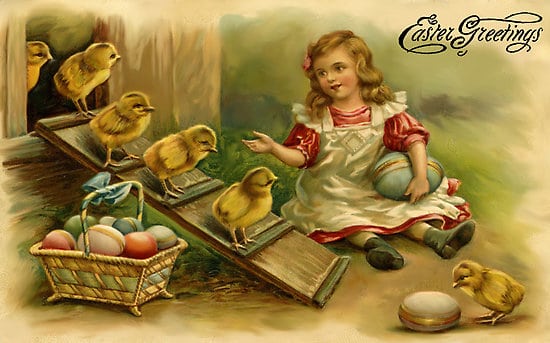 Always nice to hear from the digging crews, especially Jeff Milhalik as he has a special knack for finding easter eggs and digging up incredible bottles. Some of you may have been fortunate enough to attend Jeff's digging seminar, "Ohio River Valley Privy Digging" at the FOHBC 2014 Lexington National. Read: FOHBC 2014 Lexington National | Saturday Morning Seminars
Well, here is my Easter email from Jeff:
Happy Easter Ferd! Hope you and your family are doing well and enjoying your time with each other.
Thought you might be very interested in this bottle. We (Mike Yancosky, Ed Kuskie and me) were digging yesterday outside of the city (we love those small early towns). I was in the hole about four feet down and was carefully removing a nice yellow ware chamber pot with brown bands then found a couple smooth base slicks. We figured this privy was at least 1870s. I hit a clay plug that went for 1 1/2 feet then hit some glass right under the plug.
Carefully I exposed a Mellin type baby food then noticed an amber corner of another bottle right under that. Working slowly I could see what looked like a bevel corner. Mike looking down the hole says he sees embossing, I couldn't really tell, guess I had sweat in my eyes. After getting the Mellin out I could see that it was most likely a bitters and could now see that it was embossed.
Cleaning it off some before I removed it, I could now see it was a California Herb Bitters!!!! I plucked it out of the dirt and looked it over and there was no damage. Whew that was a relief. Mike went to get his camera and as I inspected the bottle I noticed the name on one of the panels wasn't familiar. It was from Pittsburgh but said Speck and Morrow (not Frazier!!). Then when we held it to the light it was a nice yellow Amber!!!! Just a killer. We also found several historical flasks, an open pontil pickle, several pontil meds, a really nice emerald green pontiled master ink and loads of other more common stuff. Beautiful day, great friends, and most excellent dig!!
I'll send some pictures in separate emails, and feel free to post to Peachridge if you would like.
Jeff Mihalik
Read: The California Herb Bitters from Pittsburgh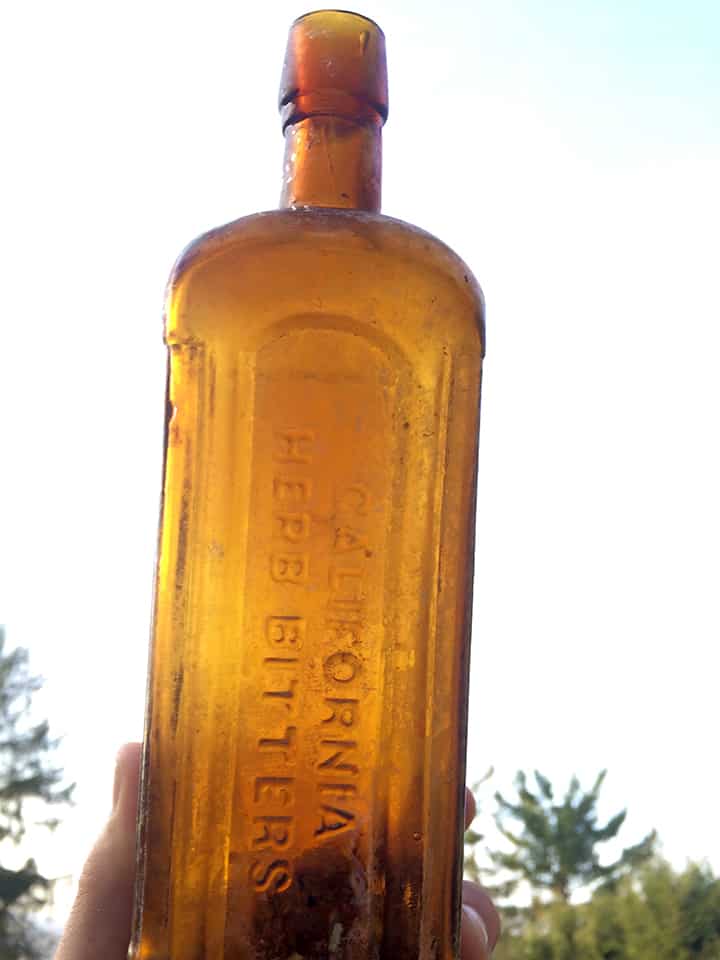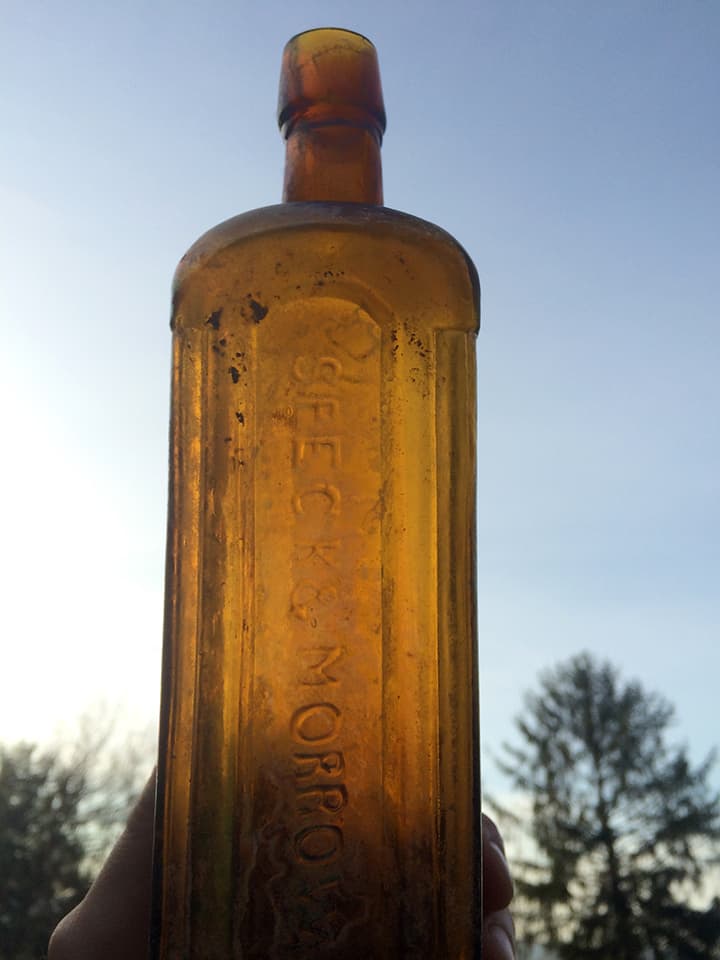 Read: S. S. Smith just Dug