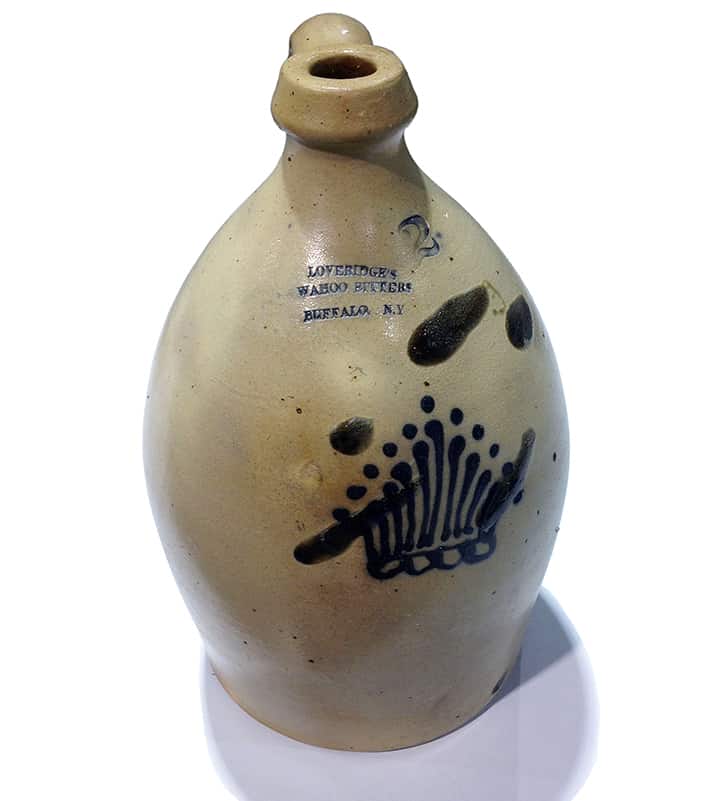 Loveridge's Wahoo Bitters Jug – Buffalo N.Y.
13 August 2014 (R•092514)

Mike Malanowsi from Albion, New York pulled me over to his dealer table at the Lexington National and uncovered this fantastic stoneware jug inscribed LOVERIDGE'S WAHOO BITTERS BUFFALO N.Y. What makes this even more exciting is the blue glaze Indian headdress decoration on the front. An exquisite piece that I have not seen before. I snapped a few shots and cropped for viewing.
Read More: The great indian beverage XXX E. Dexter Loveridge Wahoo Bitters
Read More: Surreal Loveridges!
Read More: Vintage Indian Queen, Princess & Maiden Advertising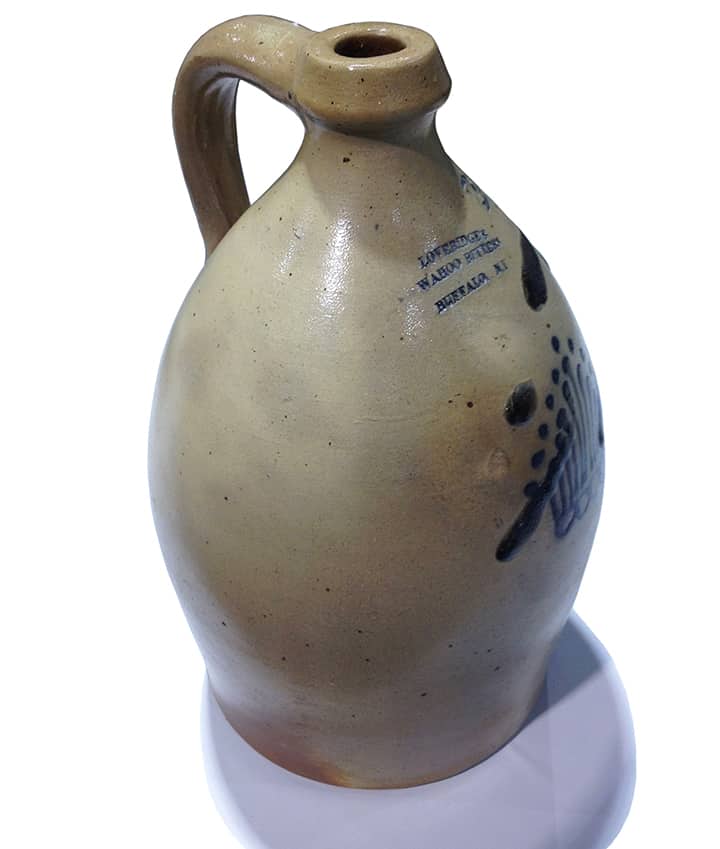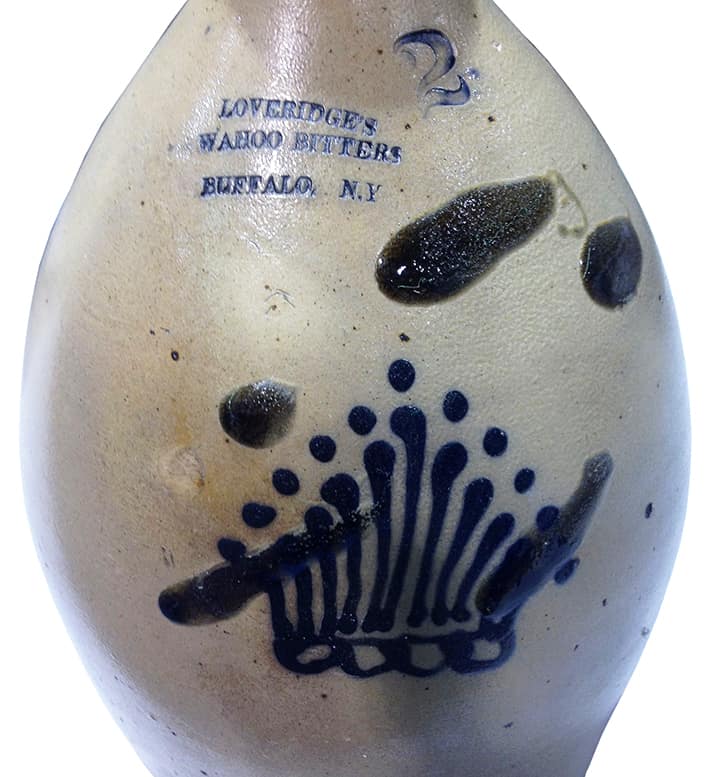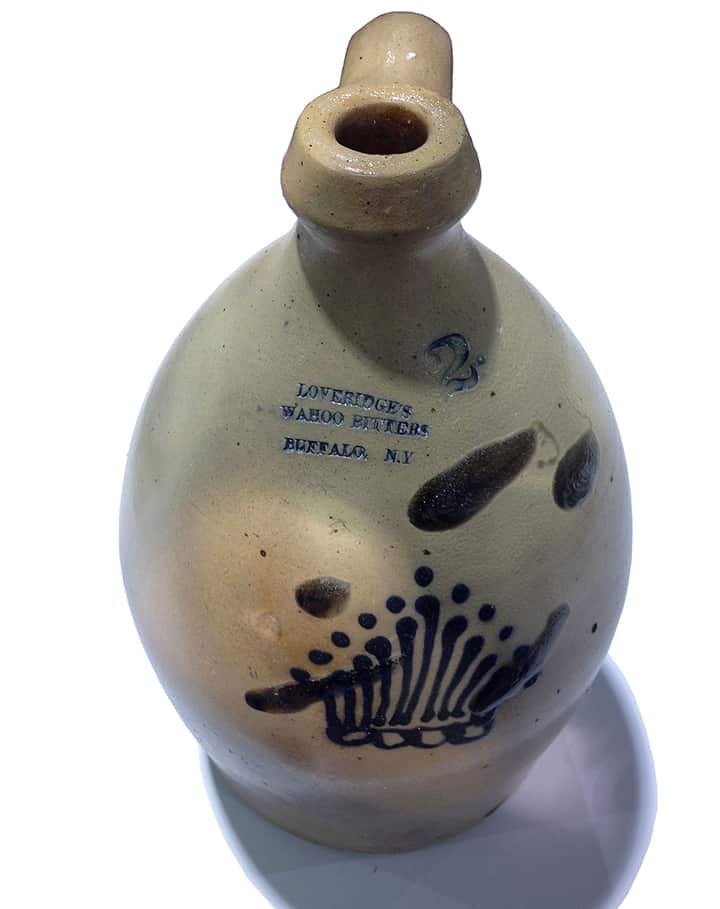 UPDATE: 25 September 2014 – JUG SELLS AT GLASS WORKS AUCTION #104
A minor chip on the side of the lip has been repaired, and several glaze 'drips' are on the front. Extremely rare. This is the example used in the Ring/Ham book. The Indian head dress decoration is appropriate as labeled bottles, and advertisements show full standing Indians. Notice the similarity between the cobalt decoration on the jug and the head dress on the Native American in the photograph below. – GWA