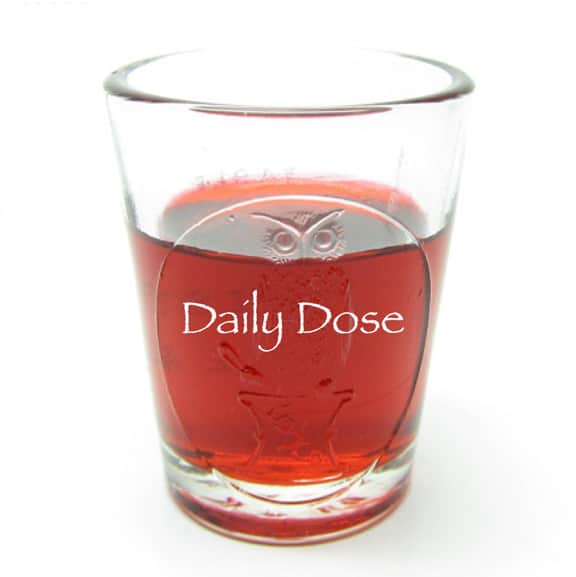 January

  

|

 2 0 1 6
Monday, 26 January 2016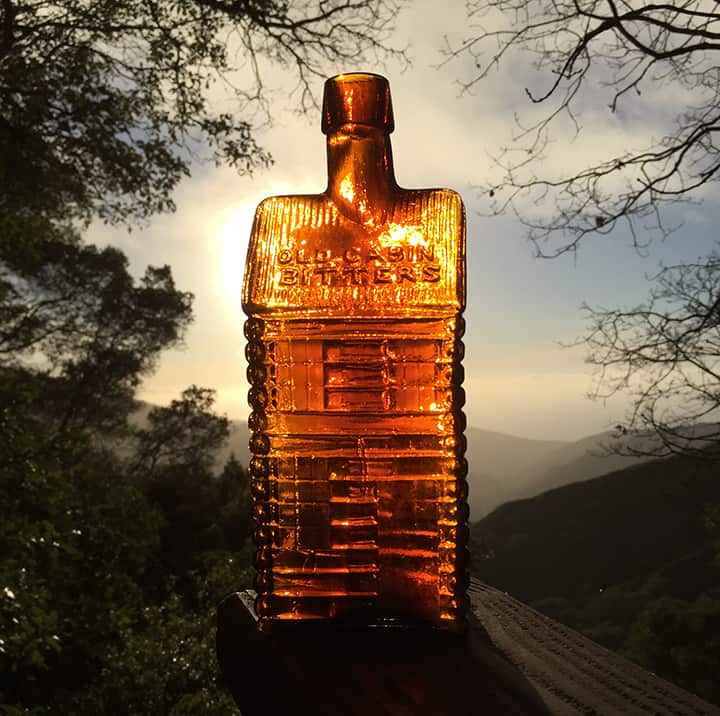 Jerry Forbes from Big Sur, California sent in this picture of an extremely light amber Old Cabin Bitters that he picked up at the Roseville Show. Read: Log Cabin Series – Old Cabin Bitters
Saturday, 23 January 2016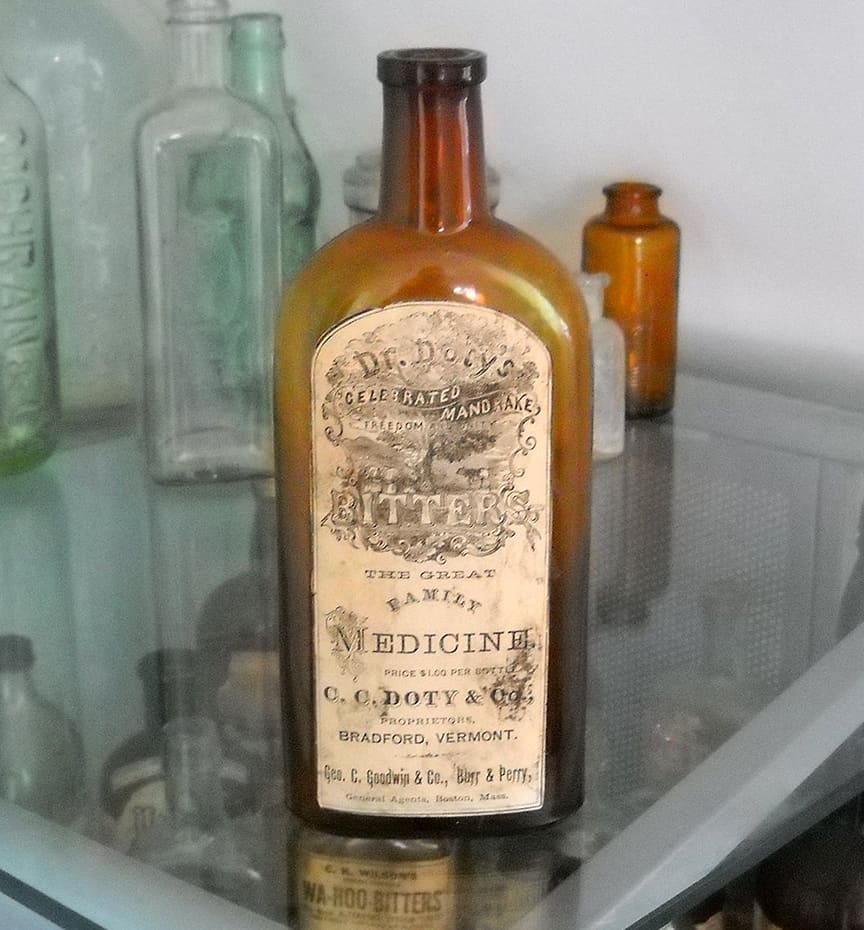 A very nice Dr. Doty's Celebrated Mandrake Bitters posted by Eric Gamache on the Bitters Bottles Facebook page. This would be D 87 L in Bitters Bottles, C. C. Doty & Company, Bradford, Vermont
Sunday, 17 January 2016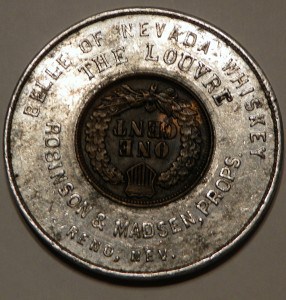 Anybody know anything about this encased cent? READ "Ferdinand – I picked up this encased cent yesterday and have googled the info found on it and have come up with nothing. It would seem that the 'Belle of Nevada' whiskey would come in an embossed bottle but perhaps not. Quite the name, calling it The Louvre. The Indian Head cent is dated 1901 and I couldn't find info on the encased cent either. Thought you might find this on interest."
Regards – Sam Fuller
Wednesday, 13 January 2016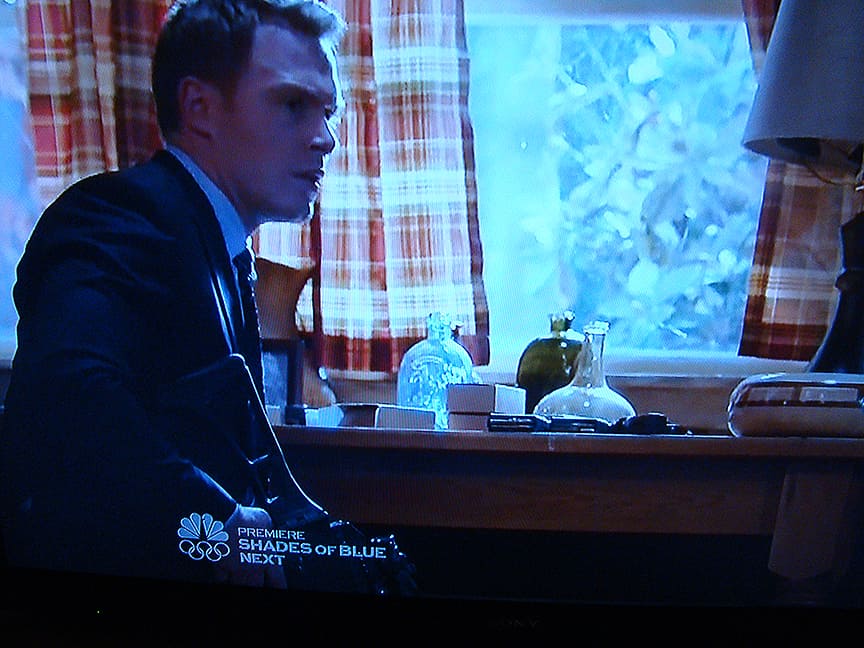 Hi Ferd, As I have told you in the past, whenever I watch a movie or something on TV I always keep my eye on the bottles used as props. Most of the time the bottles are fakes or way out of place. I will never forget watching a show on Christopher Columbus and they had bottles with screw tops. Well the other night I got a chance to watch the show The Blacklist and there it was in the window of a cabin they were held up in, a Pittsburgh Double Eagle Flask. I paused the DVR and took a good look frame by frame and I am sure it is an old flask setting with some repros. Now for the bad news. During the gun fight the bottles were broken as if they were shot up. I sat there and could not believe it. I have always watched movies where an old car is blown up or wrecked and never really thought about it. When they start breaking antique flasks that hurts!
Jim [Bender]
Sunday, 10 January 2016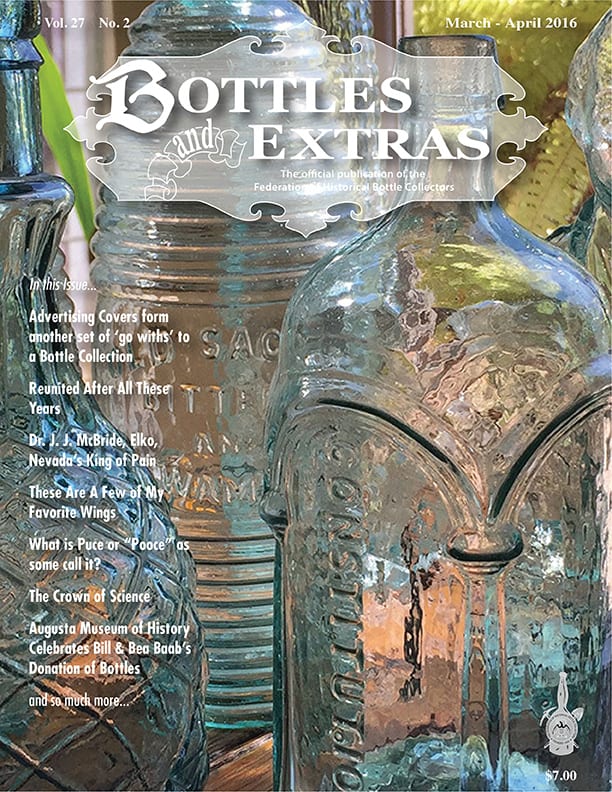 Sorry, been super busy on many fronts. The New Year is usually that way. Downshifting from the holidays and gearing up for 2016 with my studio. Tons happening with the FOHBC too with preparations for the FOHBC 2016 Sacramento National Antique Bottle Convention & Expo. We had a conference call yesterday (Siri, Friedrich, McGuire, Meyer). We also announced the FOHBC 2018 Cleveland National Antique Bottle Convention & Expo the other day. The FOHBC 2016-2018 Elections Committee, headed by Alicia Booth, also met yesterday. Need to put that to bed soon. And the first draft of the March April issue of BOTTLES and EXTRAS is due today. Whew. Really want to play with my bitters!
Tuesday, 05 January 2016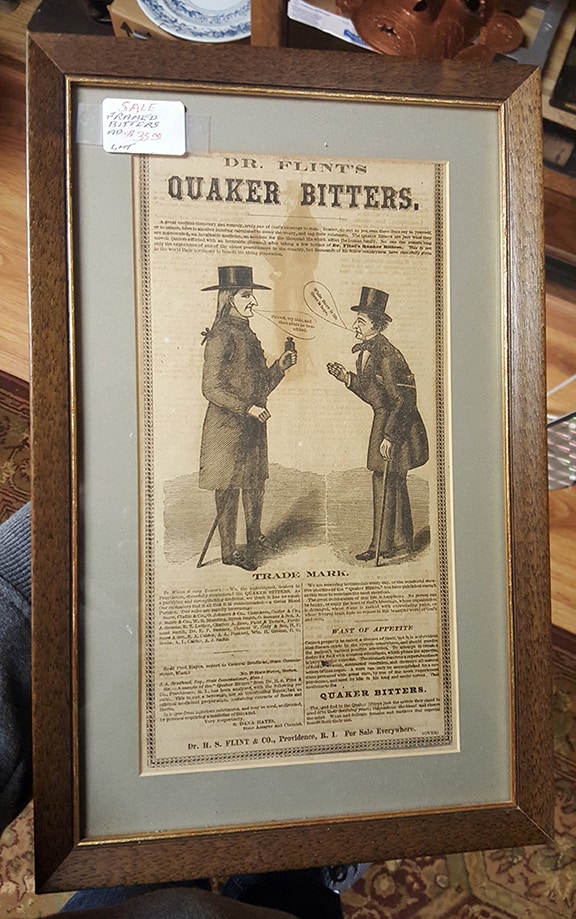 Brad Seigler sent an email saying he ran into this neat advertisement for Quaker Bitters and a product made by Lash Bitters Company called Hills Horehound Irish Moss. The Lash embossing is on the back of the bottle. Like to have that Quaker Bitters piece myself. Read: Dr. Flint's Rhode Island Bitters Products