Digging News from St. Joe
29 November 2014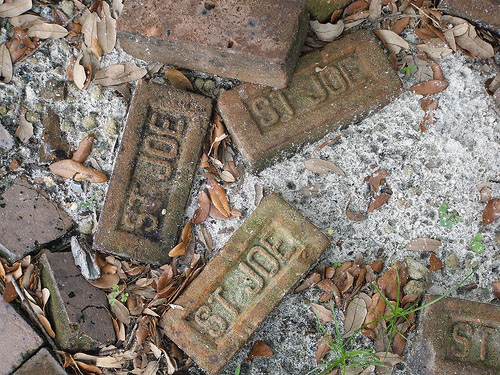 Nice to get some digging news from St. Joseph, Missouri. I went to college in Kansas City, Missouri and I remember St. Joe being north. In business I am aware of St. Joe bricks. The Kansas City Queen figural bitters showed up at a bottle show in St. Joe a couple of years back. A jealous, Cajun girlfriend threw an almost cooked turkey out the back door in 1979 or so in Rulo, Nebraska in a frozen, snow-covered cabin once. It slid down a hill onto a frozen lake. Image etched in my mind. We drove thru St. Joe to get to Rulo in my girlfriends car. I had to hitchhike back to my dorm. Memories take on many levels here.
Hello Ferdinand
I live In St Joseph, Missouri and have been digging here heavily for the past fifteen years. I have been following your website for the past few always enjoying images of bottles we don't dig in our area.
This spring I was complaining to myself how we never find any good whiskeys or bitters here even though there are a few dozen great whiskeys and bitters from St Joseph. After over 1,500 pits dug here, we only had a scant few examples to show.
This year things finally started to change a little with a dig in May. We found what I believe is an unknown E. H. Taylor Jr. Co whiskey (see pic below) from a pit dating to about 1881. I read your story about a stoneware jug from that distillery and decided I should share this info with you.
Read: A question regarding an "Old Taylor" find
Read: 20th Century Old Taylor Kentucky Bourbon Advertising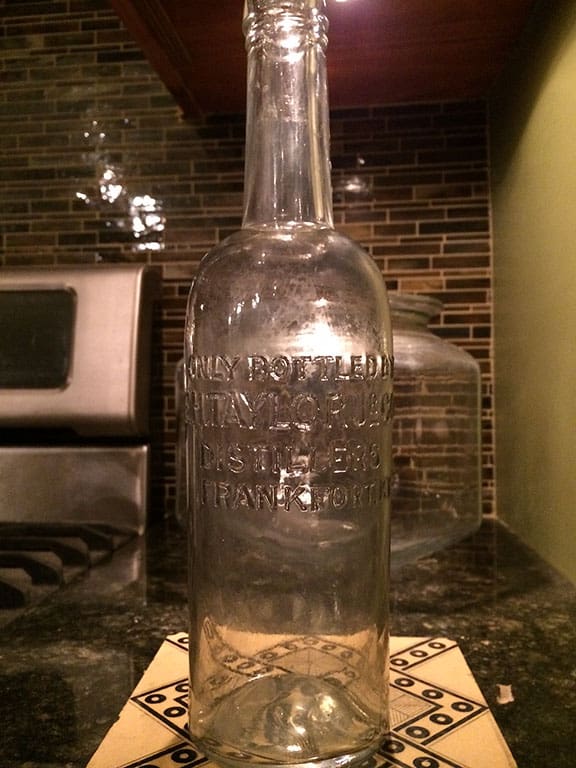 Since May, things have gotten crazy here. It has truly been our best year of digging.
Other notable finds concerning whiskeys and bitters were:
1/2 pint "Not For Joe" in aqua, unknown. (see pic below)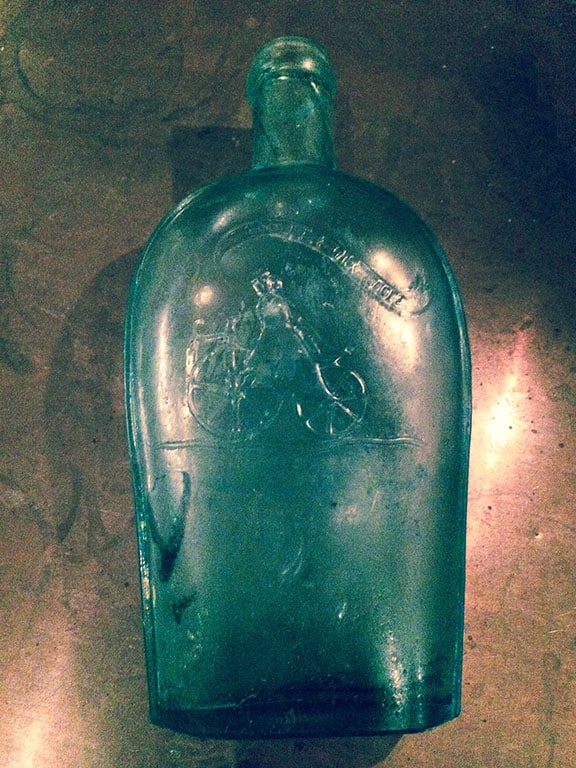 2 Dr. B.F. Sherman paper label bitters from mid 1860s (of the Prickly Ash Bitters Co. of Kansas City). We dug 2 of these 15 years ago also on my very first dig in my own backyard! (see pic below)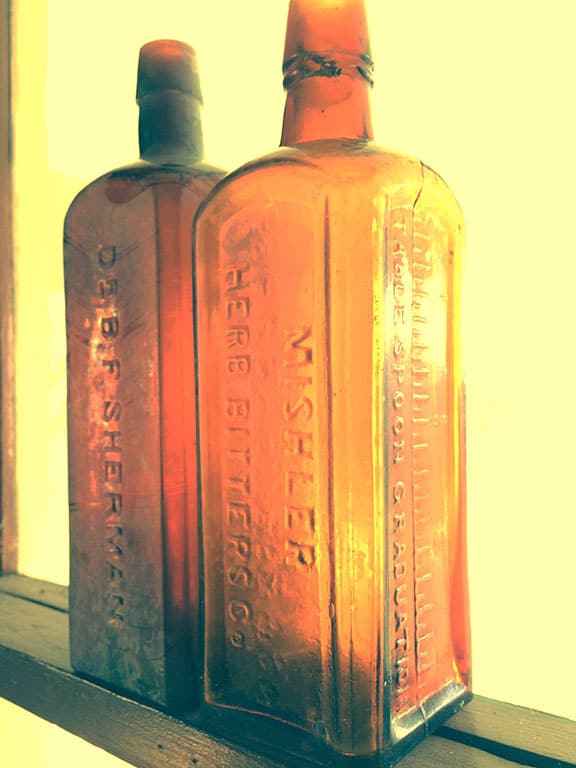 1860s side-wheel steamboat figural whiskey nip in clear with a ground top.
Last but not least was an unknown mid 1860s bottle from a St Joe firm that was in business 1 year-1867. An olive whiskey with a strap side flask body and a fifth type quart neck. To make the story really crazy – I live in the house built for one of the partners listed on the bottle! (see pics below)
PRG: Ogden J C, of Smith, Kerr & Ogden. – North Missouri and Eastern Kansas Business Directory, 1867-68
In 1857, James Cochran engaged in the grocery business in Lexington, Missouri In 1859, he moved to St. Joseph, Mo., where he was a member of the wholesale grocery firm of Kinney & Ogden, which relation continued till the early part of the Civil War. In 1864, he was with Kercheval, Kinney & Powell, who, with 600 head of oxen and 60 wagons, loaded with groceries, crossed the plains, and located at Virginia City, Mont., the firm clearing about $150,000. The following year, Mr. Ogden entered the firm of C. D. Smith & Co., a grocery jobbing house in St. Joseph, Mo., the firm later becoming Smith, Kerr & Ogden. Mr. Ogden later withdrew, and as Buck & Ogden, at St. Joseph, engaged in the jobbing of hats. He established a number of retail grocery houses in small towns near that city, and was with the one at Union Star, Mo., when he died. James C. Ogden was an excellent business man, and possessed a remarkably straightforward religious character. "His religion was always on hand – week days, as well as Sundays."
The Ogden Family in America
I plan to get you some good images of these, but just wanted to drop you a line now so I will stop putting this off.
Thanks and keep up the good work!
Daniel Moser