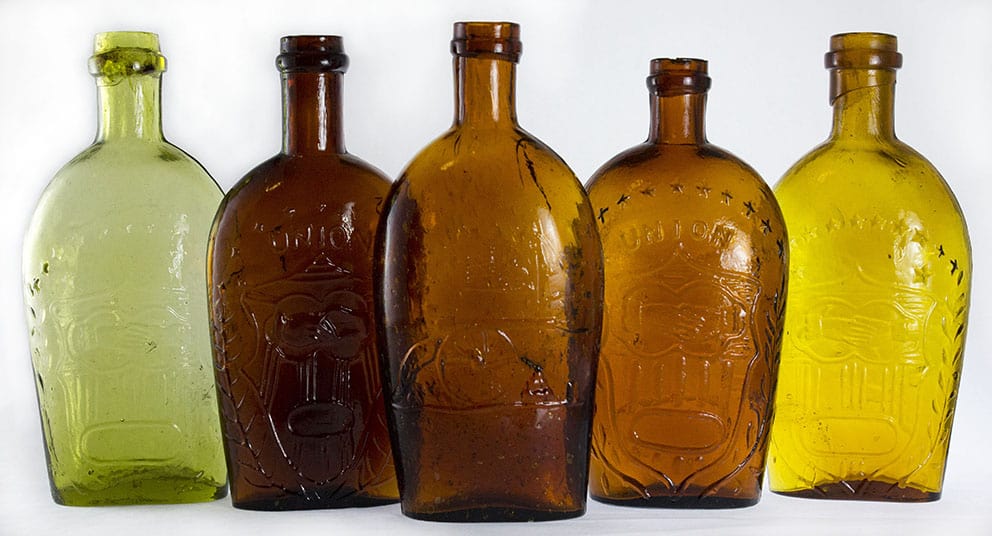 My "Fall"

grouping

of 1/2

pint

Union Clasped

Hands
26 September 2014

As I returned to Houston yesterday, I noticed the temperature was a good 15 degrees cooler than when I left earlier in the week. Here at Peach Ridge there are even some early leaves on the ground from our Pecan trees. Yes Autumn is finally here, my favorite time of the year. What a nice way to usher it in with some spectacular Union Clasped Hands historical flasks from Troy Scafuro.
Hi Ferdinand,
I wanted to send along some pictures of my "Fall" grouping of 1/2 pint Union Clasped Hands. I've been very blessed in knowing some great people in the field of antique and historical glass. I started collecting along time ago when my cousin, Matt Lacy got me into the hobby. I've learned a great deal from Matt over the years, and am proud to say that I have a good foundation of knowledge in just the little area in which I collect, which is the Union Clasped Hands. As of recent, I had the pleasure of of gaining some fine examples through Mark and Andrew Vuono, as well as Jim Bender. These people have graciously extended their knowledge and help to me in bettering my collection, and for them, I am thankful. It's nice knowing that no matter you are in your collecting, there are always people willing to help you. Whether that be in knowledge or acquisition.
Below is a few of what I feel are considered "Fall" worthy examples of coloring. Sadly one of the gems that you'll see in the pics is an amber cannon with a shoulder crack. This is a beautiful example filled with tons of bubbles, but sadly it is damaged. But I am proud that I have an intact example.
Throughout the years of collecting, I was glad to see that a simple aqua union (which was my first flask) could lead to such a beautiful little color run. I hope this small collection helps to inspire starting collectors out there. Some of the most beautiful pieces in my opinion don't always have to cost thousands of dollars. As they say, beauty is in the eye of the beholder, and these little guys are quite fun and beautiful to collect.
My small collection will be setup at the Richfield, Ohio show this weekend. It will have more examples than just the "Fall" ones that you see here. For those that would like to see, feel free to stop by.
Cheers,
Troy Scafuro
PS: Also, I would like to thank Matt's wife, Elizabeth for the lovely pictures that she took! She has quite the eye for photographing antique glass!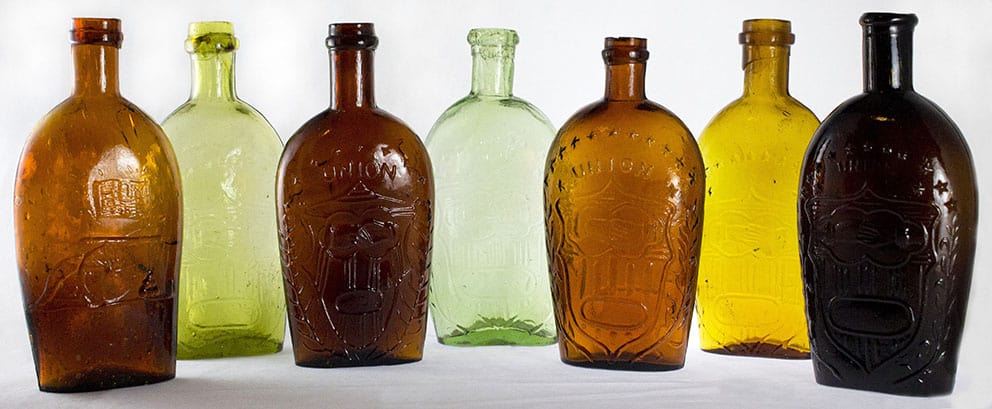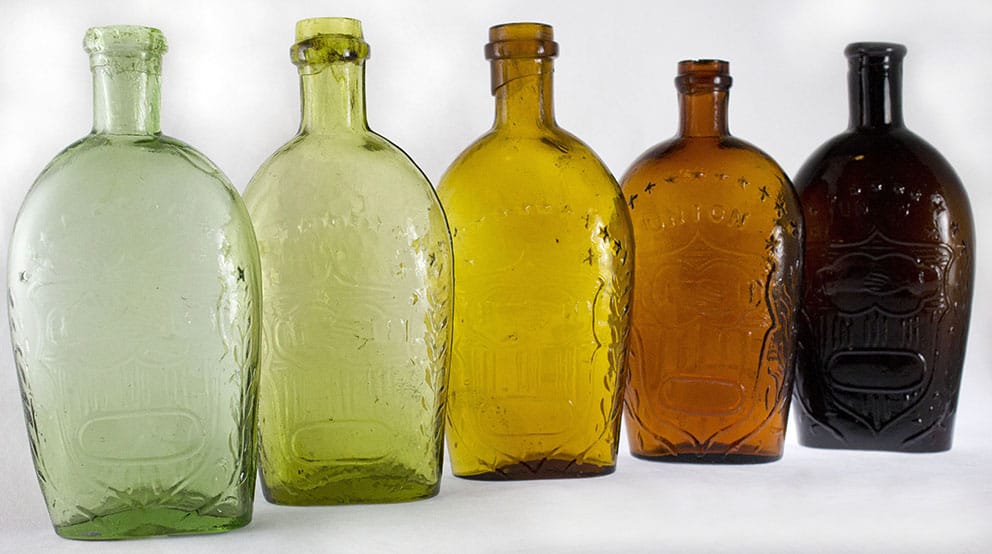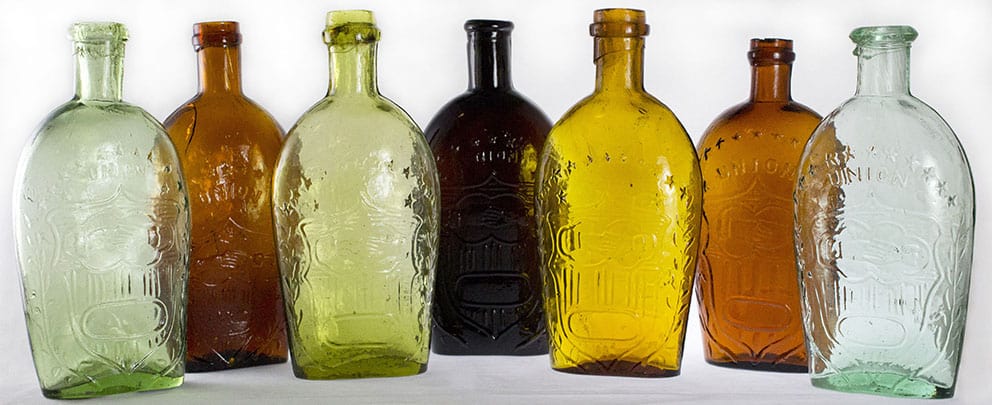 Read More: I took a few photos this morning of my Union Clasping Hands flasks