My father, Alfred William Henry Gianelli, was the son of Charles A. Gianelli who was the first born to Angelo M. F. and Fanny Compain. 
15 November 2013

As a bottle, and specifically a bitters collector, I pause instantly when I see or hear the Gianelli name, as I know we will be soon talking about the great, Royal Italian Bitters. You may remember the post earlier in the year, Royal Italian Bitters by A.M.F. Gianelli – Montreal where we explored the fascinating history surrounding this bottle. You may also have noticed the example on ebay recently posted by Abel Da Silva.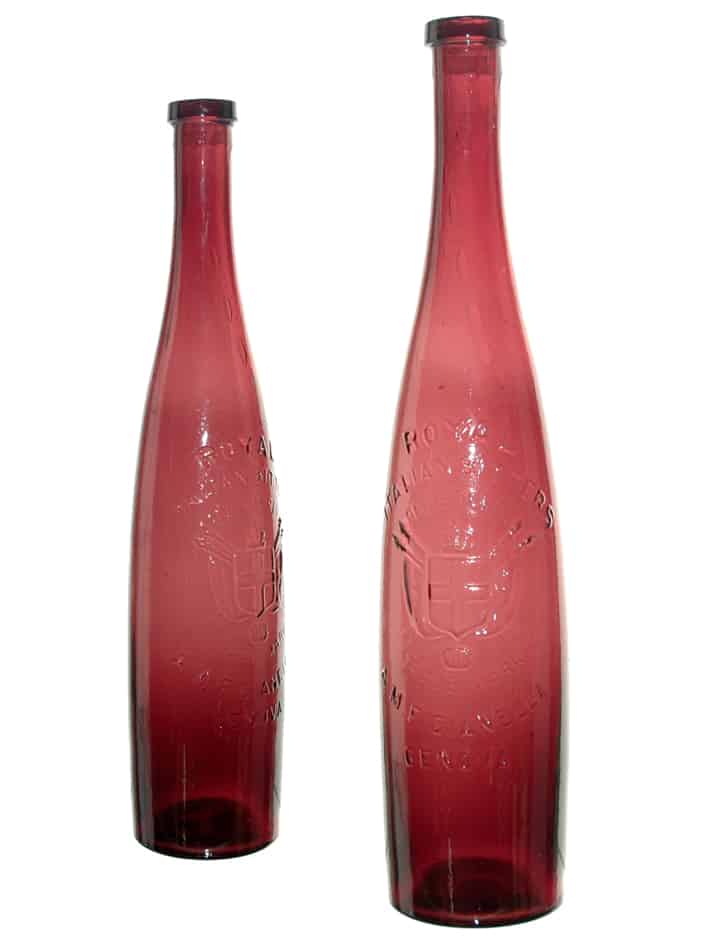 We now have a new communication from Deborah Gay Gianelli whose great, grand-father was Angelo M. F. Gianelli (pictured top of post). Ms. Gianelli is now the proud owner of this bottle which will now accompany other treasured pieces from her family history. Deborah has been kind enough to share some more information on Angelo M. F. Gianelli.
Dear Ferdinand,
My father, Alfred William Henry Gianelli, was the son of Charles A. Gianelli who was the first born to Angelo M. F. and Fanny Compain. So, Angelo M.F. was my great-grandfather. I am attaching a photo from my Grandfather Charles' scrapbook that shows him (Charles) with his mother (Fanny) and father (A.M.F.) and Charles' younger brother, Alfred. Obviously Charles later named his son, my father, after his brother.
I am attaching the following from my grandfather's scrapbook:
1) A portrait (below) from 1903 taken at a Gianelli family reunion in Niagara-on-the-Lake. In the center are AMF and Fanny. To AMF's immediate left is my grandfather, Charles. The child in the lap of my grandfather is my father, Alfred. Yes, that child is a boy!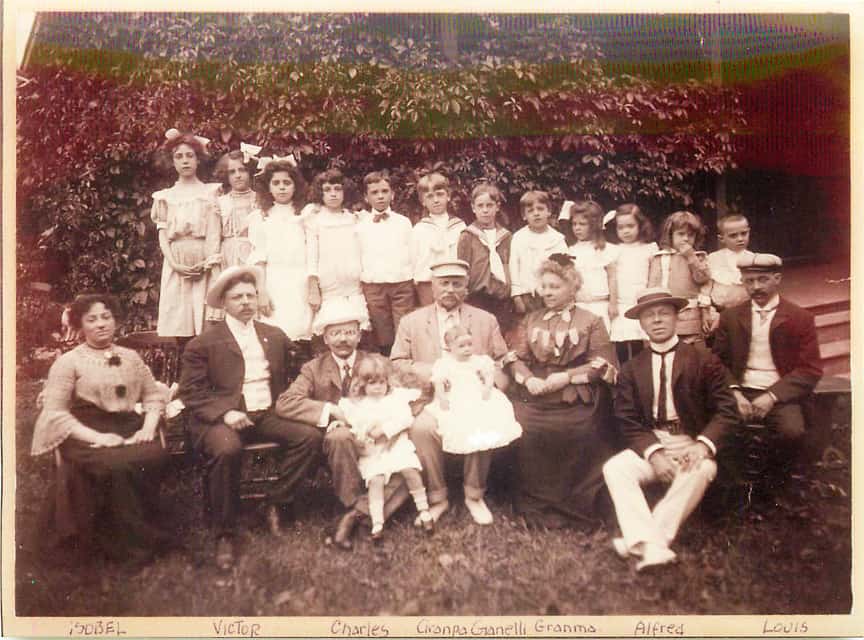 2) A photo of AMF, Fanny, and their two children, Charles (Carlo) and Alfred (below).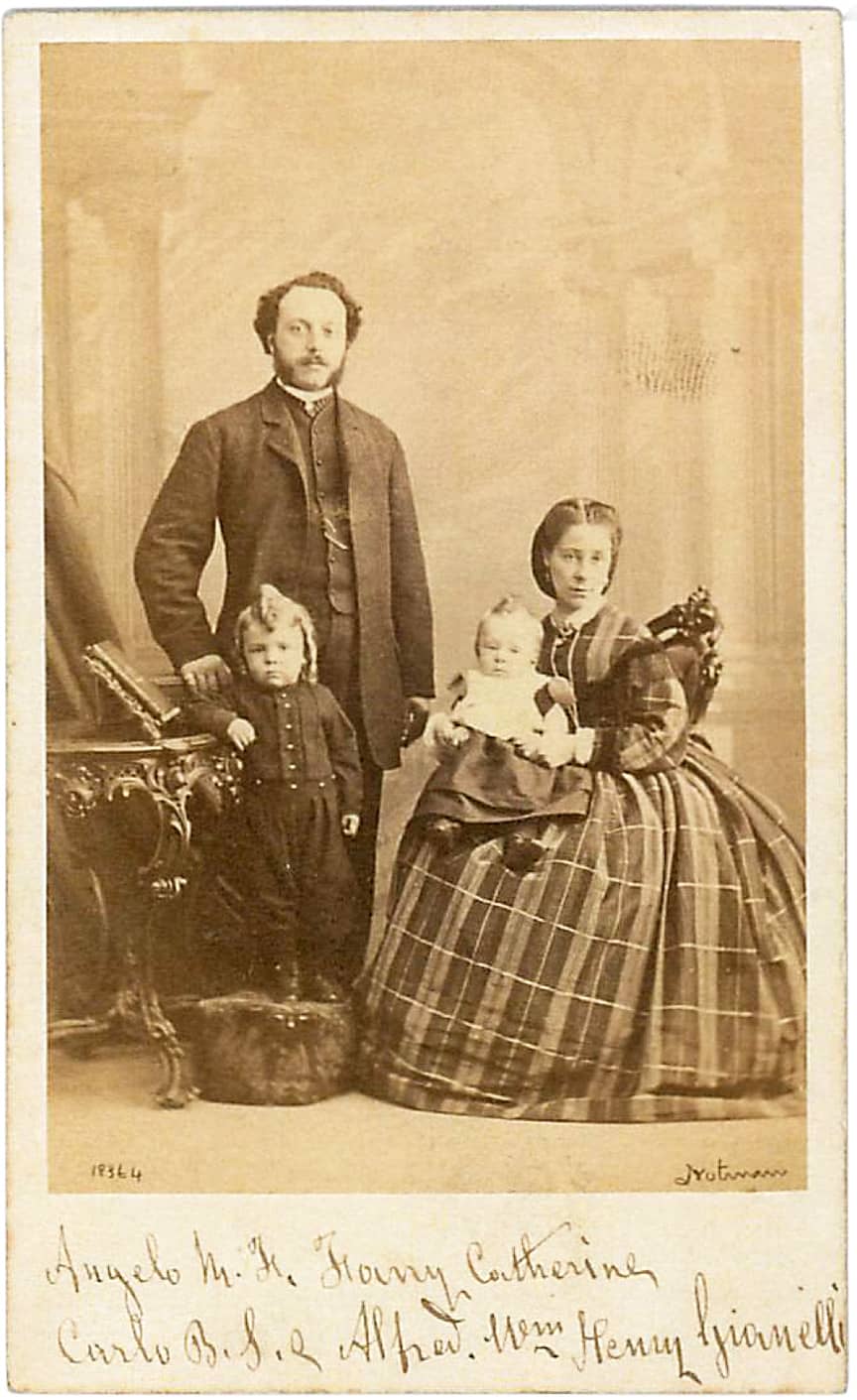 3) Newspaper articles (see below) about the beatification of Antonio Maria Gianelli. My father said many times he was related to a Saint. I cannot confirm this YET (the relation). But I am trying. I have learned that Antonio Maria Gianelli died on June 7, 1846 and was declared a Saint by Pope Pious XII on October 21, 1951. My grandfather never knew this, as he died in 1950. In 1829, Antonio Gianelli (then a bishop) founded the Sisters of Our Lady of the Garden. There is a related convent here in the U.S. with three locations, one in Connecticut and two in NYC. The name here in the U.S. is "Daughters of Our Lady of the Garden." They acknowledge Saint Gianelli as their founder and even have a Gianellian Youth Group. I have spoken with one of the sisters and she mentioned they once had a visit from a Thomas Gianelli who lived in California (and was related). I tried to reach him, but he had died and his widow could not explain the connection.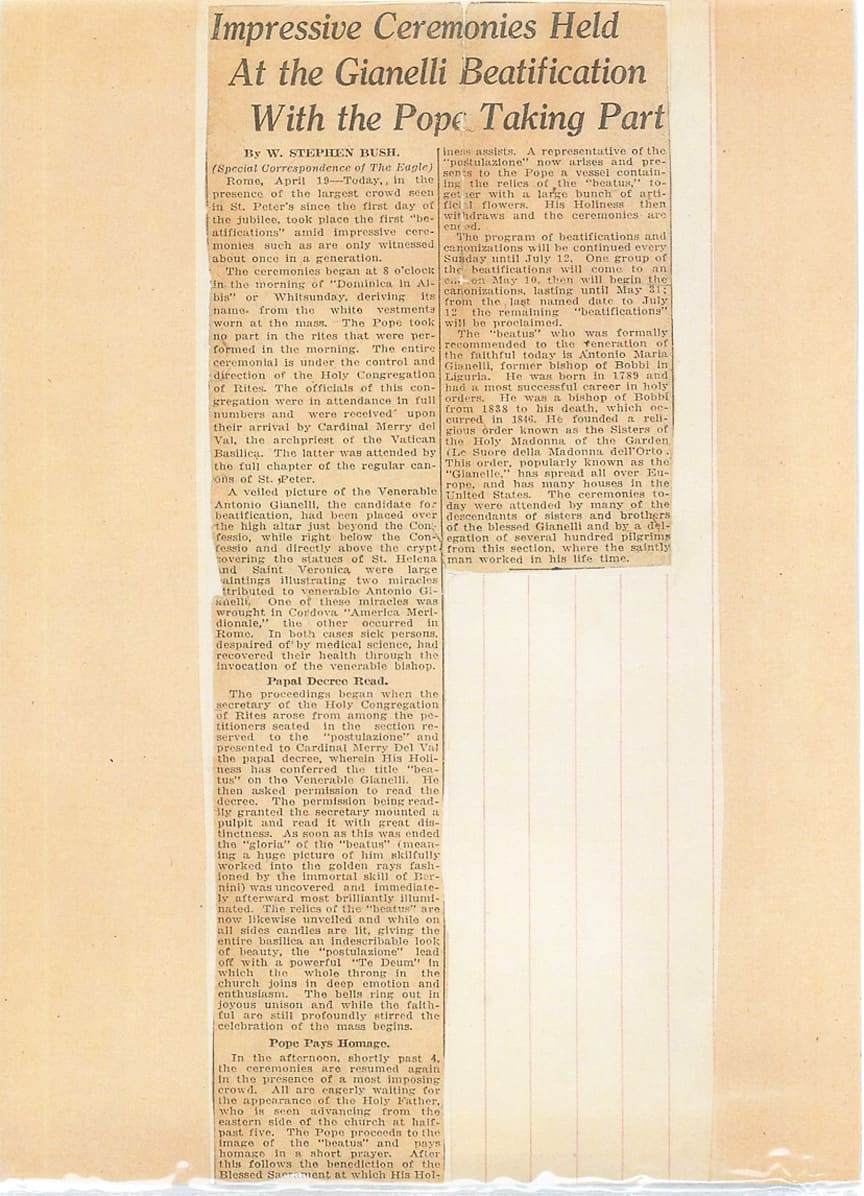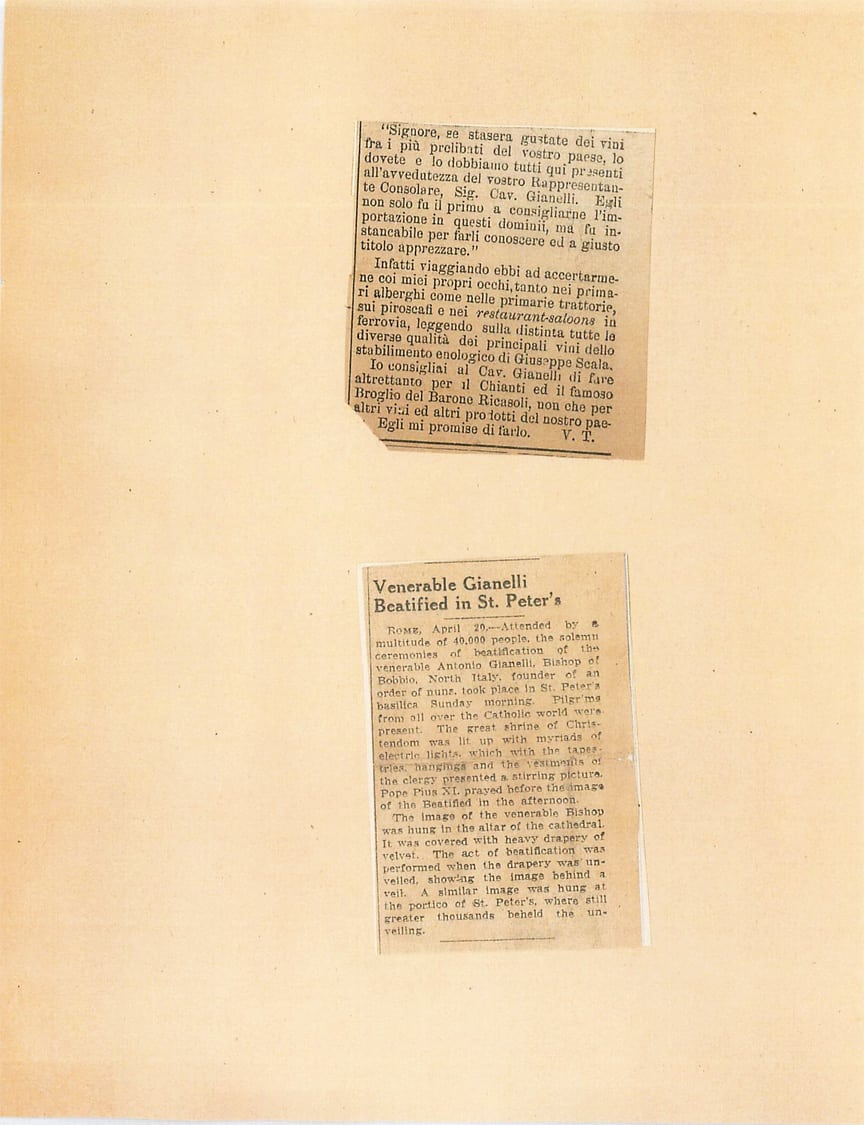 4) A newspaper article (see below) about AMF's attendance at a banquet in Philadelphia.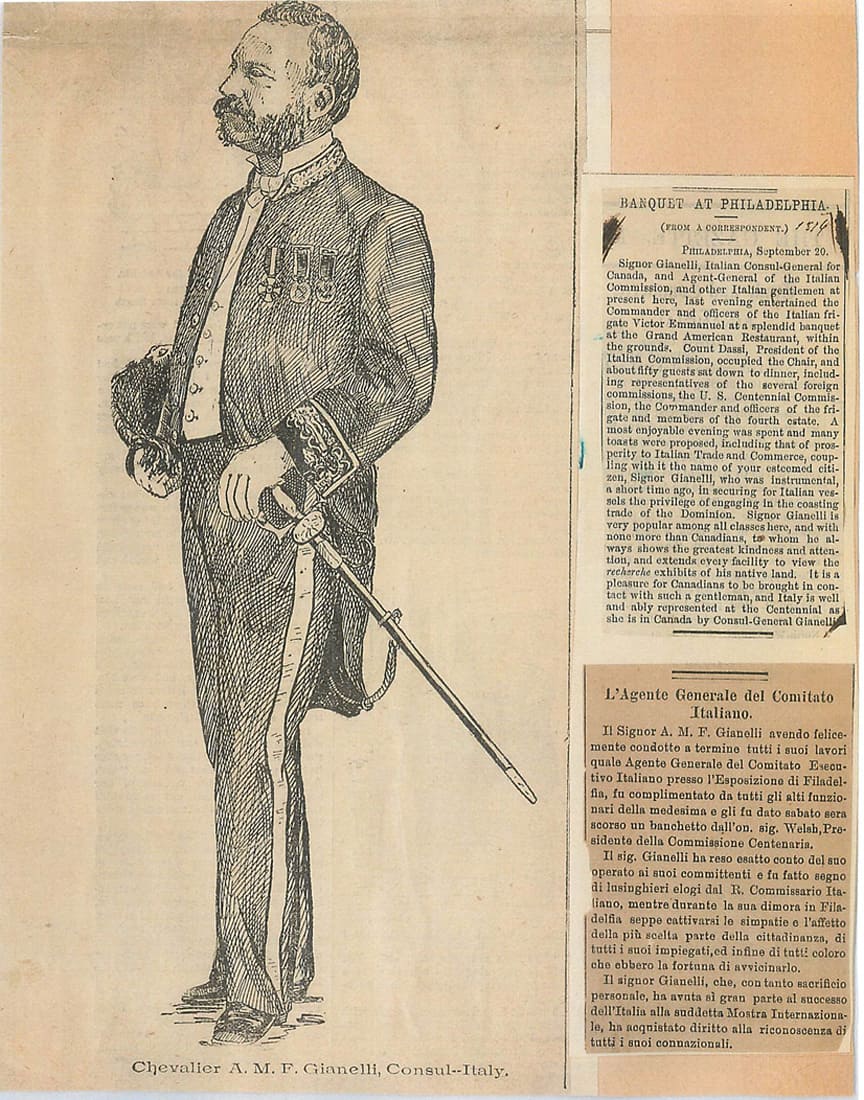 5) A certificate from the United States Centennial Commission awarding a special bronze medal to my great-grandfather.
Thank you so much.
Best regards,
Deborah Gay Gianelli