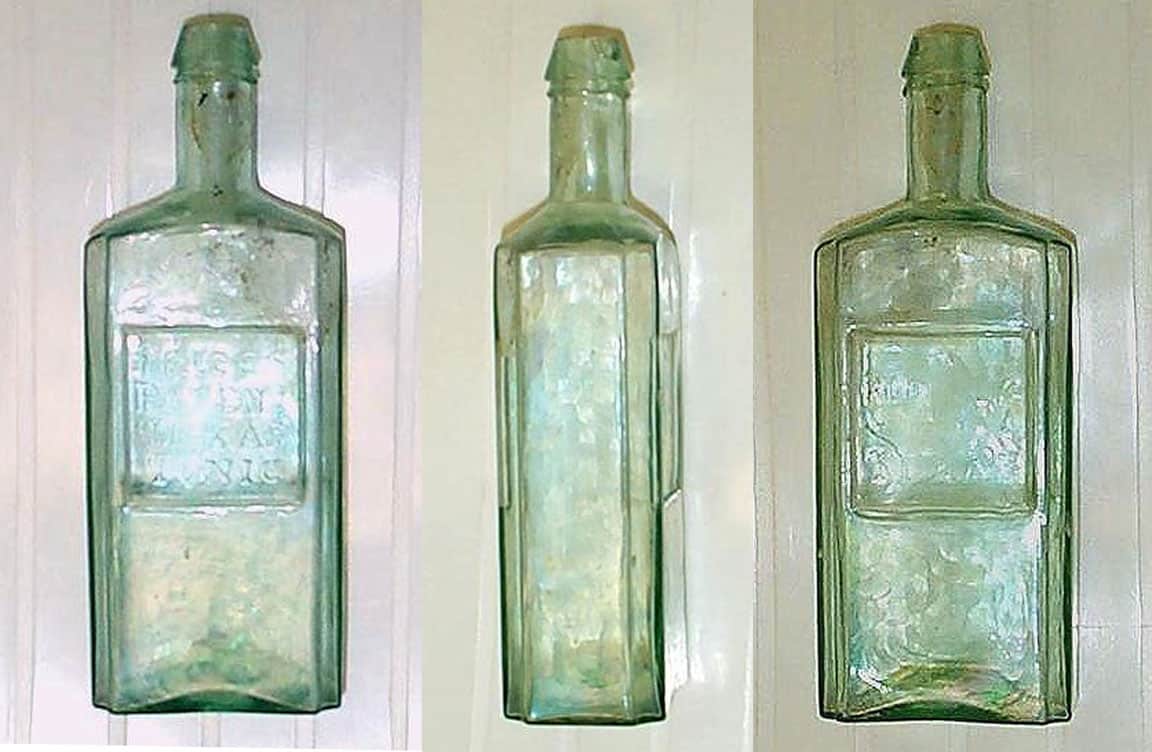 PRICE'S PATENT TEXAS TONIC
REPUBLIC OF TEXAS
"A Purely Vegetable Medicine or Bitters"
Ferdinand Meyer V with contributions by Doyle Bailey, Brad Seigler, Brandon DeWolfe, James Viguerie, Eric McGuire & Bob Skiles
26 June 2013 (Updated 29 & 31 August 2013, 09 September 2013) (R•051514 New Information) (R•061214) (R•081314 -Major update from material from Eric McGuire – see bottom of post) (R•111617 • Info from Bob Skiles)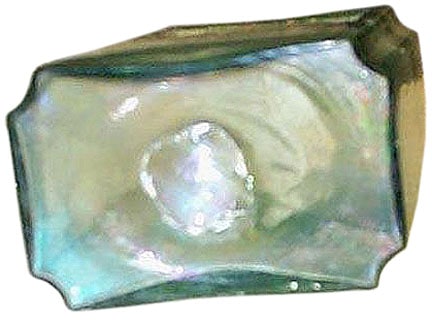 I have been talking and exchanging e-mails with Doyle Bailey, an old time collector of Texas bottles with a wealth of information and material. I wanted to isolate some of our conversations and material and start with a post on an early Texas (or possibly New Orleans) bottle embossed PRICE'S PATENT TEXAS TONIC on the front indented panel and REPUBLIC OF TEXAS on the reverse indented panel. The bottle is rectangular, aqua, open pontil, 8" more or less in height. There are is only one three known examples.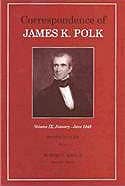 [1845] From Amonoymous. L, signed "John Price" Promotes the use of a patent fertility tonic available from his residence in New Orleans. 
In the second half of 1845 the focus of Polk's correspondence shifted from those issues relating to the formation of his administration and distribution of part patronage to those that would give shape and consequence to his presidency: the admission of Texas, preparation for its defense, restoration of diplomatic relations with Mexico, and termination of joint occupancy of the Oregon Country. Read More | Purchase Book. See page below.
[1863] Thomas K. Price, No. 59 Camp Street, New Orleans 1863
Historical comment by Brad Seigler over at Antique-Bottles.net
Here is a Tonic bottle that is not in your list. I am sure you have seen it, but just in case you have not here you go. Prices Patent Texas Tonic / Republic of Texas. The only known open pontil bottle with Texas embossed. There is a iron pontiled Robertsons bitters from Austin, and a iron pontiled soda from Conat New Orleans on the front then Galveston, Texas on the back. I have seen one of the two examples of the soda, but I have not found anyone who has even seen the Bitters. It is my belief that this bottle is not actually a Texas bottle. The only info I can find on the company is one killer add (circa 1864 New Orleans paper) that lists the company, and all it's distributors to be in New Orleans at the time. Which makes since because of the commerce between that town, and the state of Texas. The Republic of Texas did give a patent to this medicine, but it predates all adds and this bottle by about 20-25 years. The add also says "Prices Patent Texas Tonic or Bitters". The bottle was dug in New Orleans, and sold for over $14,000 thousand dollars. It is my ultimate goal as a digger, to find one of these one day. Or become so over loaded with cash that I can talk the present owner out of it! Neither sounds to likely!
Brad (Seigler)
New comment from Brandon DeWolfe:
See attached below. This is page 216 from "The Journal of Southern History", May, 1946 from an article titled "Patents and Copyrights in the Republic of Texas" by Andrew Forest Muir.
It is interesting to note that when the patent was approved, Texas did not allow "aliens" or non-residents to apply for patents, so John Price must have been a resident of Texas at the time that he applied for the patent. Tough to track him down as there are people named John Price listed in the 1840's in Austin, Galveston, and several other towns in Texas.
I believe these bottles do date to the 1840's based on the context in which they have been dug in as well as the style of the bottle.
Best Regards,
Brandon DeWolfe
The above advertisement for Price's Texas Tonic that appeared in The Daily Commonwealth from Frankfort, Kentucky. It makes sense that Clifford Campbell was able to dig some in Kentucky. The ad started Oct 31, 1848 and was in a number of issues of that paper. It is interesting to see where all the testimonials came from. I suggest diggers check the privies of these individuals to verify that they truly tried the Tonic.
I still have not come across where the bottles were sold from in the 1840's. That is, if the main store was in Texas or New Orleans. – James Viguerie
John Price of Texas and Thomas Price of New Orleans
31 August 2013 – New research and communication from James Viguerie:
Ferd,
I found the connection to John Price of Texas and Thomas Price of New Orleans! It could well be that John started selling the Texas Tonic in Texas and when he died his brother continued selling it in New Orleans.
John Price of Texas and Thomas Price of New Orleans: See attached bio information from History of Methodism in Tennessee: from the year 1783 to the year [1840]. Published in 1873
Genealogical Abstracts from Reported Deaths:

The Nashville Christian Advocate 1847-1849, 
February 16, 1849
JOHN PRICE, formerly of Nashville, Tenn., later of Galveston, Texas; died Vicksburg, Miss., a few weeks ago. Merchant.
A Thos. K. Price signed the 1855 report "Report Upon the Wealth, Internal Resources, and Commercial Prosperity of the City of New Orleans"—–
A Thos. K. Price of New Olreans handled a letter for someone in 1846 – 
Care of Mestrs. Thos. K. Price & Co., New Orleans
John Price's house in Galveston mentioned:
Dr. Willis Roberts – This second Texas house dominated Galveston's East Square for nearly a century, surviving the hurricane of 1900 and was said to have been standing in the 1930s but demolished sometime thereafter. It was "afterward the residence of John Price, and subsequently owned by Mr. Winnee." (Galveston: History of the Island and the City (1879), by Charles W. Hayes, Volume 1, p.130, 275.) John Price resided in Galveston before 1846 and Gilbert Winnie was a city alderman in 1854. 
More Random Winnie Street Notes
Some Memories of the Celebrated Island City and Exchange Hotel Building
By Ben C. Stuart
The Old Price Place
One of the prominent landmarks in the east end during the earlier years of the city was a large two-story frame structure with a brick basement which stood on the half block on Twelfth, between Church and Winnie Street, and fronted to the east. For many years it was one of the largest and most conspicuous residences in Galveston. It was constructed early in the '40s by Colonel John Price, a large slave owner, and also the proprietor or a medicine he termed "Price's Patent Texas Tonic." He died in the late 40s, and his will, after disposing of his property, he adds that his wife has the recipe for the tonic which he "advises her wisely to conceal and never to alter the price of the tonic," which, he fixed at "$5 per single bottle by retail, and to planters and families half price by the demijohn of twelve bottles"
Some years after death of Colonel Price the property passed out of the hands of the family, and in the '6Os came into the ownership of Colonel Walter L. Mann, long deceased, who during his residence in Galveston, was one of the most prominent members of the legal profession here. In 1888, the late Henry Rosenberg notified the county commissioners that if they would provide a suitable location he would construct a brick structure for public school purposes to cost in the neighborhood of $50,000. The offer was accepted, and the half block of ground where the "old Price place" "had stood for so many years was purchased, the historic structure demolished and the present magnificent Rosenberg School erected. The building has accommodations for nineteen teachers and one thousand scholars, and is one of the finest of its character in the South. The gift was made by Mr. Rosenberg and the building completed and occupied several years before his death, which occurred May 12, 1898.
Galveston County Daily News – November 27, 1910, Galveston, Texas
UPDATE: The Price's Patent Texas Tonic makes and appearance at the Lexington National
13 August 2014
From Eric McGuire: At the Lexington show I promised to provide you with a couple of items. The "single bottle" display of Tom Phillips' PRICE'S PATENT TEXAS TONIC precipitated a promise that I would send you a copy of the labels for this bottle. It is important to recall that the product changed hands from John Price to his brother (possibly his half brother) Thomas Keene Price. Thomas first advertised the Tonic in 1862 (editor note: John Price was advertising PPTT in Kentucky in 1847, see further above). He was born in Kentucky in 1802 and moved to New Orleans in 1836. He became a merchant of high status and died in New Orleans on 28 July 1870. Thomas is buried in the Metairie Cemetery with his wife and other family members.
Just prior to his death, Thomas registered, as copyrights, the labels for his Texas Tonic, in the Federal District Court in New Orleans, on 13 November 1869.
Thomas Price and his wife, Eliza Jane Robinson, had six children, all girls except for Harry Hill Price who was born in 1842. He practiced law in New Orleans, where he died in 1917. After his father died Harry attempted to sell the remaining stock and formula for PRICE'S PATENT TEXAS TONIC, beginning in January 1873 and until the end of February. It is not known whether he was successful, however, no advertisements for the Tonic have been found after the death of Thomas.
The copyrighted labels, were, therefore, likely at the end of the life of this product. Regardless, at least a single copy exists and gives us a little more insight on this historically significant medicine.
UPDATE: Support Information
16 November 2017
Dear Ferdinand,
Whilst recently doing some family genealogical research, I found that one of my Skiles progenitors, James Rumsey Skiles, had been one of the "notables" providing early testimonials on behalf of Prices' potion.
This stimulated my interest (since "Col" Skiles moved from Kentucky to Texas about the same time as the rise of the Texas Tonic to national prominence, and he spent quite a lot of time in New Orleans and Galveston … and Louisville [I noted your seeming surprise that the fine bottle was found in Louisville, but attention to the fact that one of the earliest 'shills' for the product was a testimonial by Skiles … from L-O-U-I-S-V-I-L-L-E), and he apparently became a good friend with the Prices … if not their agent-in-fact).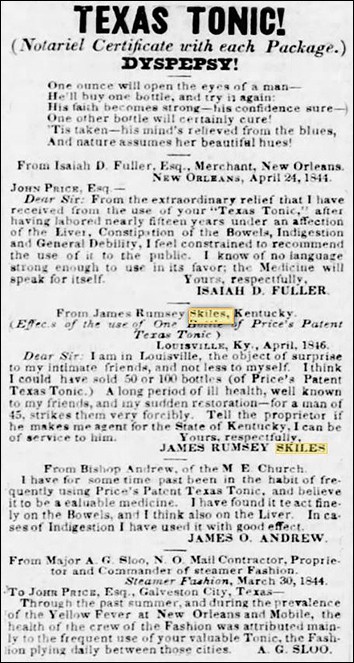 So, in pursuing the history (and demise) of Texas Tonic, more fully, I 'accidentally' ran-across the attached ad which explains what happened to the remaining stock of the product (after Price had sold-out) … the entire stock was burnt-up in one of the seemingly perpetual fires in New Orleans in those days (when the simplest-and-surest way to "sell" a spoiled or obsolete stock-of-goods that couldn't be sold was to insure it … and set it alight).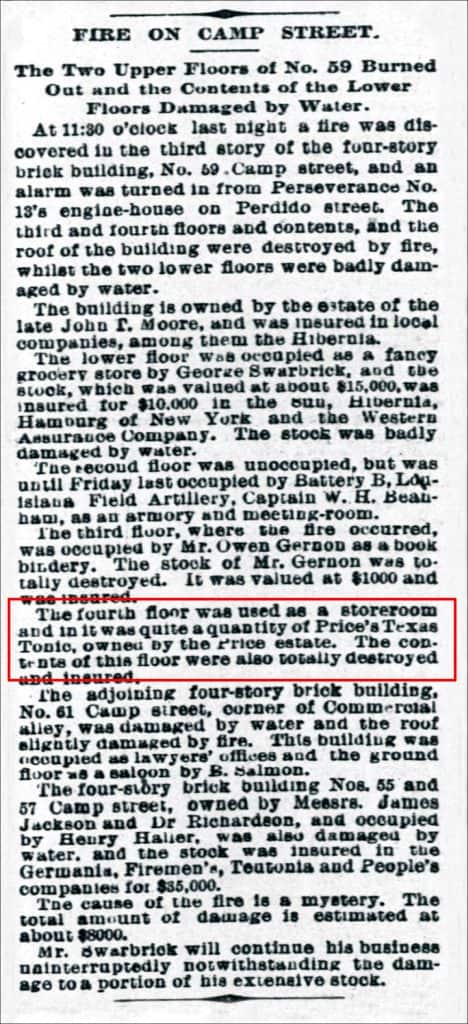 (Even as a retired professional archaeologist and historical researcher) I must say I am very impressed with the quality of your research on the bottles (& patent-medicines they contained … as well as your development of the "whole story" … filling-out the historical background and description of the attendant cultural mileau) on your PeachridgeGlass.com site … and this has been a goad to me to try and assist you with this additional info.
Best wishes for your success,
Bob Skiles
Austin, Texas
Read More: Prindle's Texas Tonic Bitters – Constantly on Draught at The Gem Saloon