David Olson over at Bottle Collectors on facebook posted this wonderful Dr. Daniels' Veterinary Medicines cabinet from the Jack Stecher collection (pictured above). This cabinet really rocked my socks which prompted me to find out a little more about Dr. A.C. Daniel. Maybe even find myself a cabinet. The graphics are just spectacular. I also like that Dr. Daniel plastered his name and used his picture on just about every product. Looks like a trusty guy to me. Boy was this guy way ahead of the pet curve.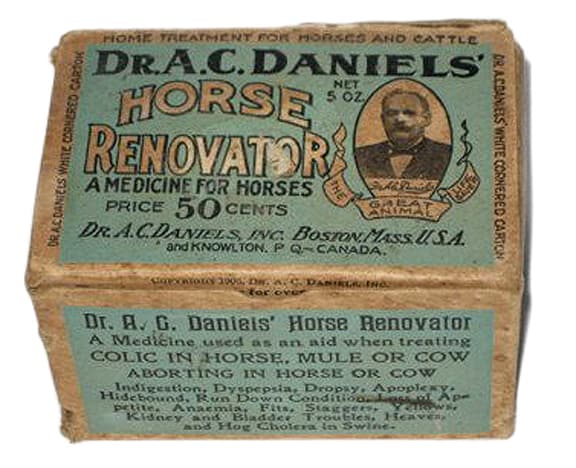 Dr. A. C. Daniels began his business in 1878 as he mixed his medicines and sold his concoctions from the back of a horse and wagon. I always picture the magician or medicine man in the sepia tone early scenes of the Wizard of Oz (pictured below) or most recently the Dentist character (his medicine wagon is pictured below) in Django Unchained when I think of these types of characters.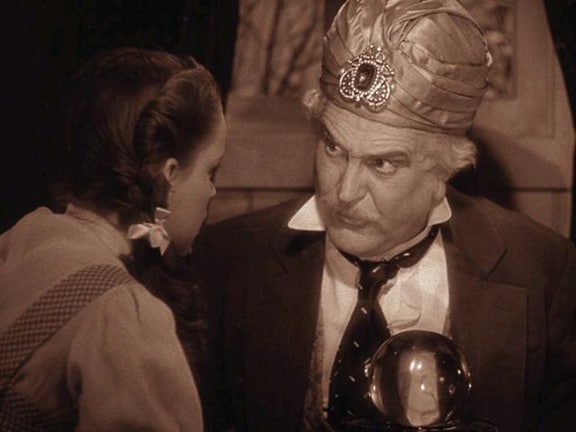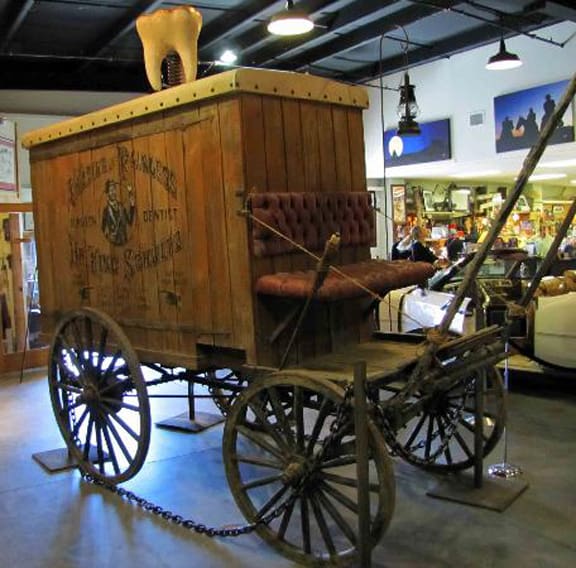 Dr. Daniels first opened his operation at 75 West Brookline Street in Boston, Massachusetts and as he grew, he settled at 172-174 Milk Street and 87 Central Streets in 1904. With time, his products became extremely popular as he manufactured and sold his potions over the counter to farmers who definitely wanted to keep some on hand in the barn. His product line included products for horses, cattle, sheep, swine, dogs and later poultry and cats were added as time went on. I can almost picture one of these medicine cabinets at every general store and in some cases hanging right in the barn.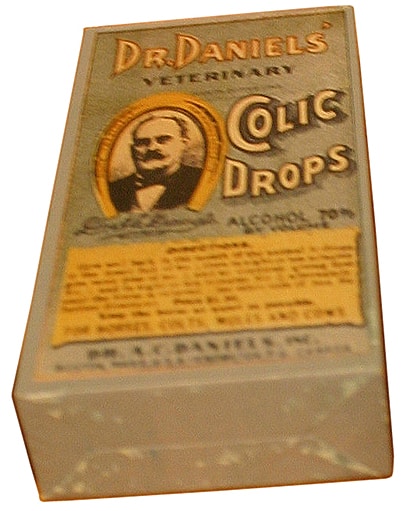 Dr. Daniels' was the first to market catnip and catnip toys to the household cat. 
Thus began the Dr. A.C. Daniels Company. 
After the turn of the century and automobiles popularity came into being, Dr. Daniels introduced the gray flannel mouse and refillable wooden cat balls as toys for the felines. A box of Summit Brand Catnip leaves and tops was then added for the cat's pleasure. Dr. Daniels' was the first to market catnip and catnip toys to the household cat. Each toy was 100% filled with catnip. Now, over a hundred years later, the toys are still manufactured the same way.
Charles C. Rogers and Nellie Kidder purchased and incorporated the business in 1914. It was then owned by the Rogers' family until 1954 when Henry Van Baay purchased the business and real estate. Dr. Donald W. Hey purchased the product line in 1959 and moved the business to it's current location in Webster, MA. [source background DrDaniels.com]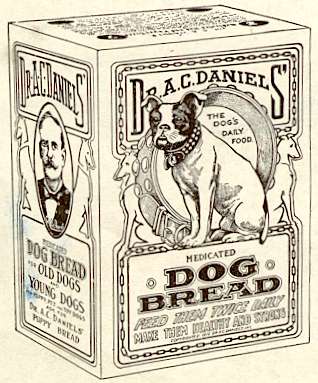 Dr. Daniels' early veterinary medicines are highly prized by collectors of veterinary antiques.
DR. DANIELS' GALLERY
Read More: Mexican Mustang Liniment – For Man & Beast
Read More: Merchant's Gargling Oil – "Good for Man and Beast"