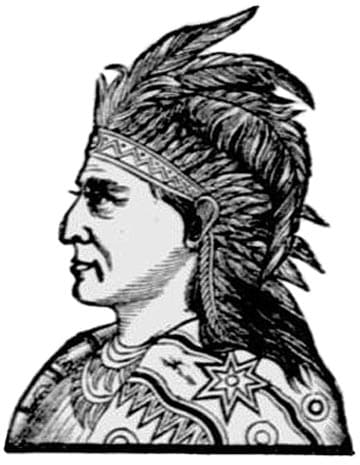 LEWIS' RED JACKET BITTERS
14 March 2013 (R•012314-GWA image)

While developing posts on Red Cloud Bitters and Red Jacket Bitters, who I affectionately call the Chicago "Indians", I was reminded of the Lewis' Red Jacket Bitters from New Haven, Connecticut. This round, amber bottle is 10 7/8″ tall and is a completely unrelated product with the same name as the Bennett Pieters & Co. Red Jacket Bitters in Chicago. The New Haven brand uses an illustration of an Indian head as their logo (see above).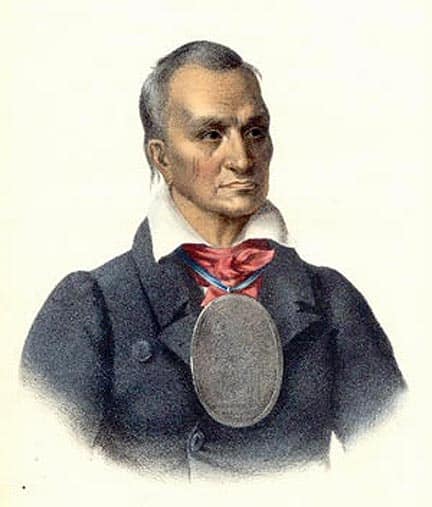 We know from the previous Red Jacket Bitters post that Red Jacket was a Native American Seneca orator and chief of the Wolf clan. He got his name from the bright red jacket he wore, which was a present from the British.
What intrigues me about the Lewis' Red Jacket Bitters are some of the funky advertising pieces I found with the profile Indian head motif and 'scripty' typestyle (see below). I also found the advertising pictured above in one of my files that references Red Jacket Bitters and E. C. Allen Co. in Augusta, Maine. Was there yet another Red Jacket Bitters?
Read More: Red Cloud Bitters – One of the Chicago 'Indians'
Read More: Red Jacket Bitters – Another Chicago 'Indian'
The Carlyn Ring & W.C. Ham listing in Bitters Bottles is as follows:
L 83  LEWIS' RED JACKET BITTERS
// s // LEWIS' RED JACKET BITTERS // b // NEW HAVEN motif head of an Indian / ,CONN
10 7/8 x 2 3/4 (5 3/4) Round, Amber, LTCR, Applied mouth and Tooled lip, Scarce
Label: A purely vegetable preparation. Contains no mineral or poisonous substances. A sure cure for fever and ague and malaria. A sovereign remedy for liver and kidney troubles. Female troubles in young and old, married or single, yield readily to this invaluable family medicine.
Western Narragansett Weekly (Rhode Island) August 13, 1885
Drug Catalog: 1885 Goodwin