Ferdinand:
I thought I would send you a couple of pictures of a couple of new bottles I picked up. Often times forums are hard to explain in detail.
I've collected Pittsburgh bottles since 1974 and it is neat that new stuff always seems to turn up! The first picture is a half gallon cobalt druggist (embossed SCHWARTZ & HASLETT / PITTSBURGH / PENNA) from the 1870s. I had the pint, of which there are two known examples. This half gallon was purchased by a friend of mine at a house sale for $2. He was nice enough to work out a trade with me. It is the only one I've ever seen.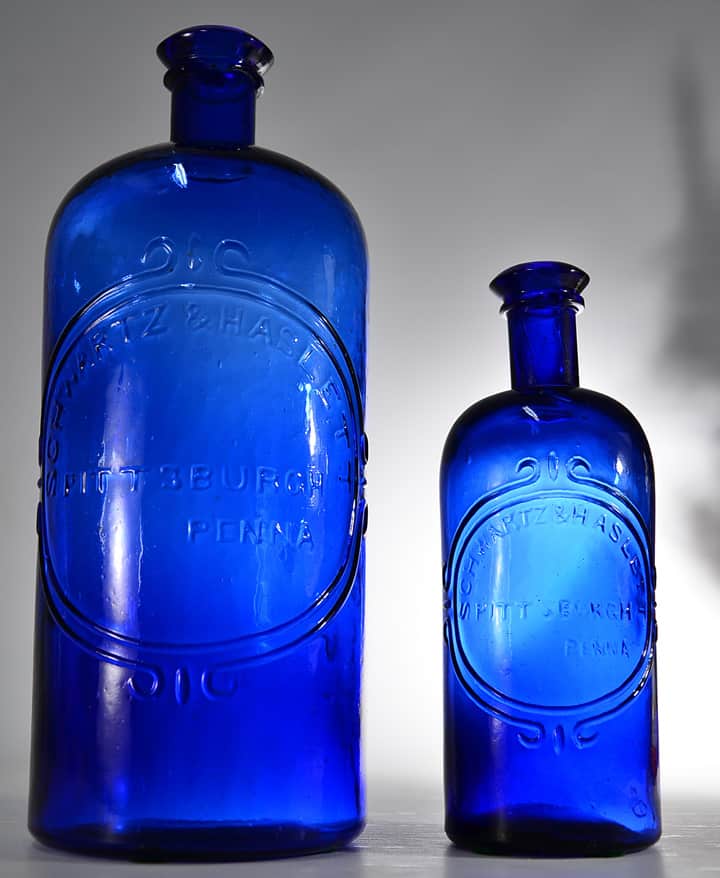 The second picture is one of the only two known examples of this lemon syrup (J.C. ANDERSON PURE LEMON SYRUP). They are about 11″ tall. The one on the right is open pontiled. I have had it for about 6 years. The blue one on the left was just found in a barn about 1/2 hour from me and it is iron pontiled. I flipped when I saw it, especially the color.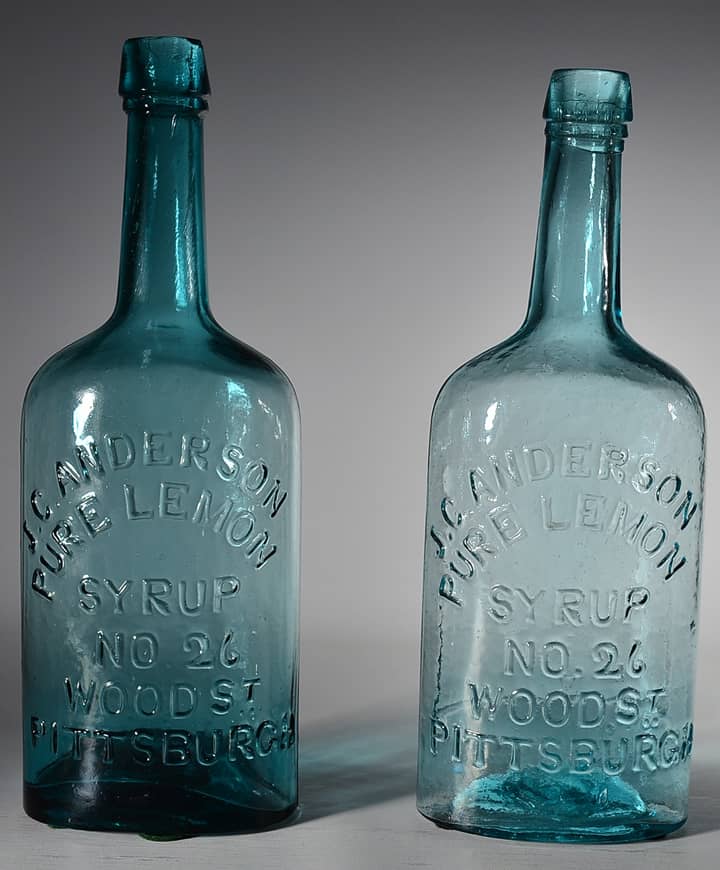 The last picture is of a one-of-a-kind Pittsburgh Medicine (GUGENHEIM'S JAPANESE TONIC PITTSBURGH). It is also a quart size and the only one known as far as I know. Deep kickup smooth base, but he was in business in the 1860's.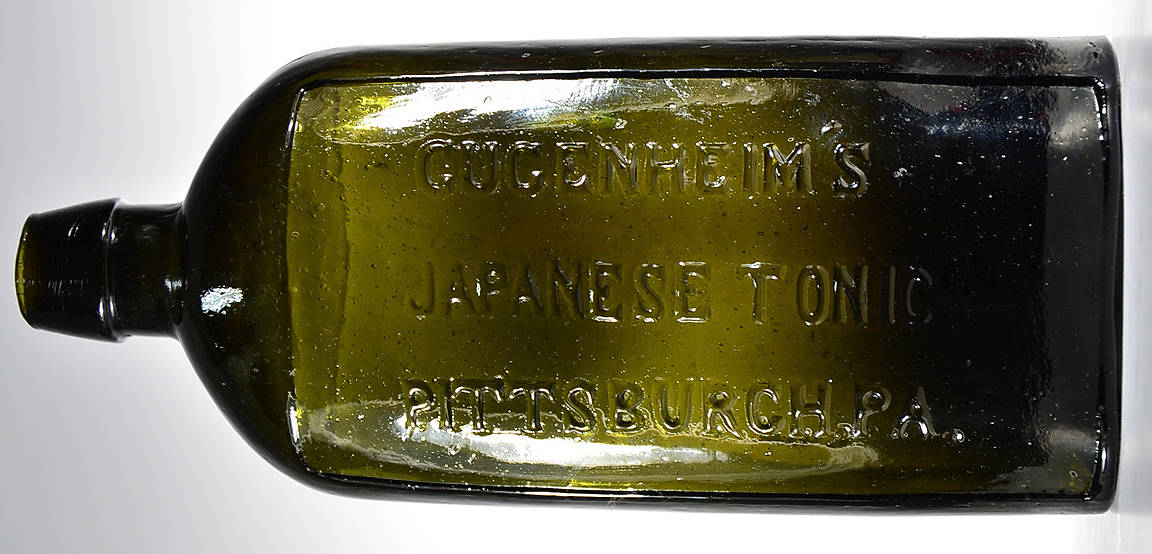 Lastly, I was reading your article on Bennett and Carrol bottles (Read: Bennett & Carroll – Figural Barrel Series). A friend here in town has a barrel in olive green, iron pontil. I believe there are two known. I have a couple of flasks and a honey amber barrel, iron pontil as well. Rare bottle. The barrel's come both smooth base and iron pontil. The flasks are all iron pontil.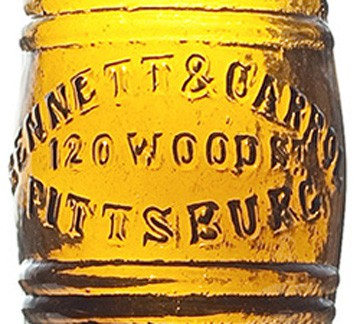 The first listing for William Bennett is in the 1847 Pittsburgh directory where he is listed as a fruiterer and confectioner on Diamond Alley. He is then listed in the 1850-1858 directories as the proprietor of "Our House", which was a tavern on Diamond Alley. The first 120 Wood street listing is in the 1861 directory and he is listed at this address until 1866. After that there are no more listings for him. Carrol was never listed with him in business that I could find.
Best regards,
Chip (Cable)