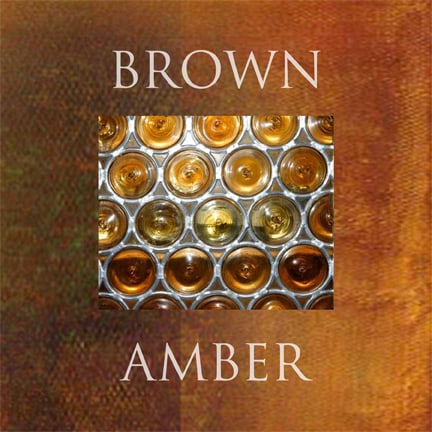 Not Brown

–

A "chocolate" Brown's Celebrated Indian Herb Bitters
23 October 2012 (R•090516)

There is a movement underfoot to diminish the celebration and collection of brown bottles and glass. I know of some major collectors who are discouraging this color and yet others removing 'brown' bottles from their collection. They are promoting the greens, yellows and blue color ranges which are, without a doubt, 'prettier' and more pleasing to the eye.
Many great shades of amber in historical bottles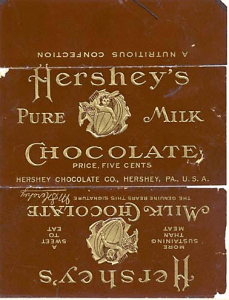 I am not one of those collectors. I simply do not use the description 'brown' in describing a color of a bottle. I use the word 'amber' as a stating point and break it further down by using the color adjectives dark amber, light amber, golden amber, yellow amber, red amber, tobacco amber, old amber, auburn, bronze, cedar, chestnut, chocolate, cinnamon, cocoa, copper, ginger, hazel, khaki, mahogany, oak, ocher, puce, reddish, root beer, russet, rust, saddlebrown, sandy, sepia, umber, wheat, earthen, caramel, sienna, muddy, topaz, bistre, almond, henna, etc.
Regarding using 'chocolate' to describe a color, just open a box of chocolates and look at all the variety of  delicious colors. Only then, do you understand the inefficiency of saying brown.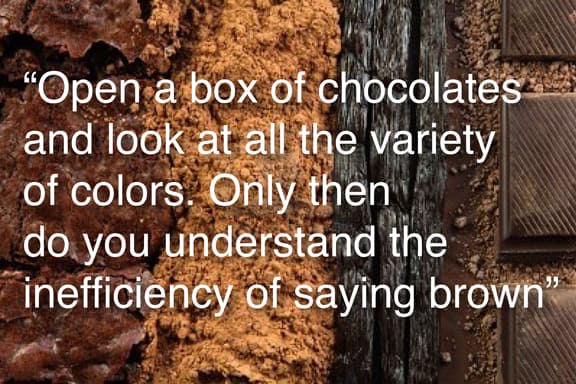 To commemorate the color amber, I continue the series on historical bottles in amber coloration. In this second post, we look at Chocolate. Read first post: Not Brown – Old Amber "Harvey's Prairie Bitters"
C H O C O L A T E
---
My chocolate BROWN'S CELEBRATED INDIAN HERB BITTERS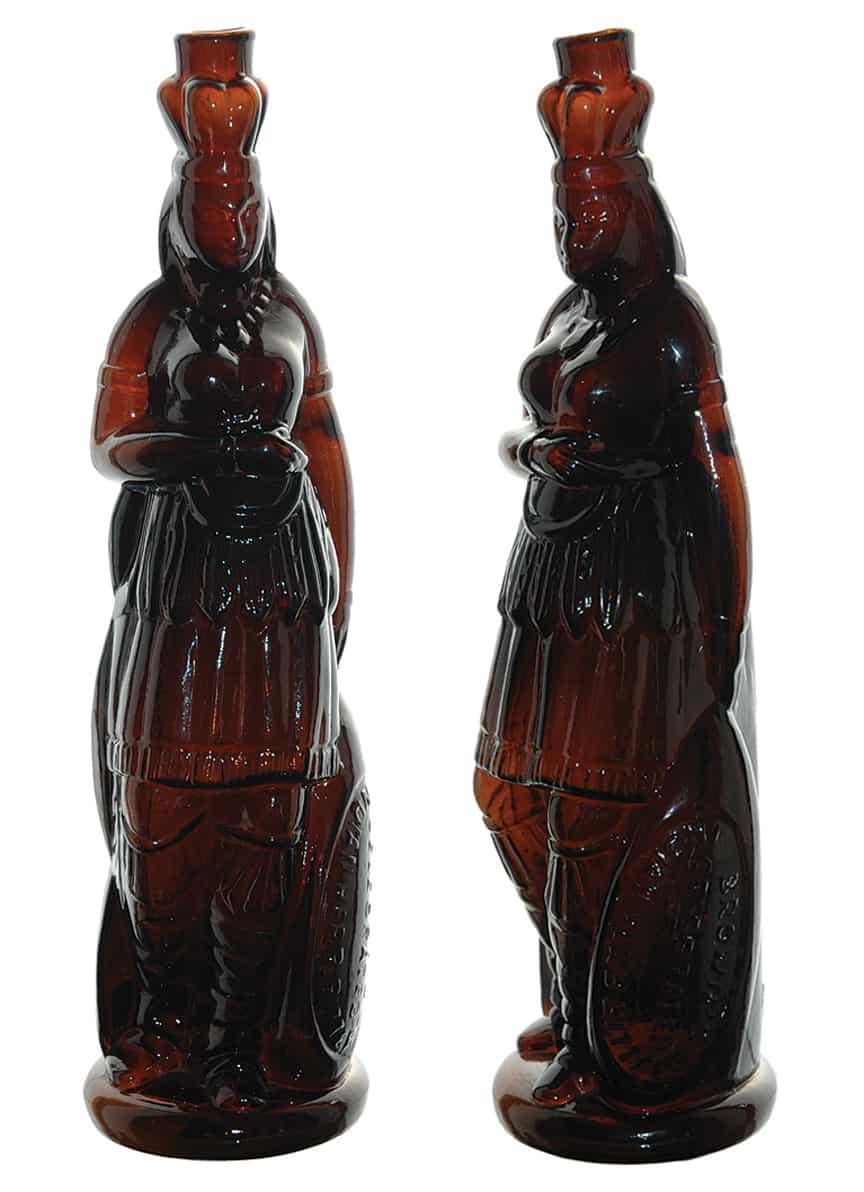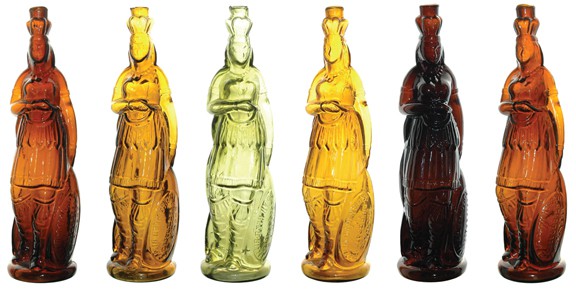 Many bitters collectors describe this Queen color as "chocolate". Of course this is subjective. Insulator, flask and medicine collectors may use another color description. Some bitters collects might even say "dark root beer". Wow, what a moving target!
You have to remember that everyone's perception, physical limitations and emotional response to color is different. How was the bottle photographed? Was it with a natural light wash, was it cloudy, sunlight background, was it back-lit, front lit with lights? Did you use warm lights, cool lights? Are you looking at a picture on a computer screen or in a magazine? This all affects color. In addition, some people even have different levels of color blindness and as we get older, many of us have trouble with the color yellow.
Bottles also 'speak'  to one another in a lineup. This may seem odd, but a bottles color can change depending on the positioning of the bottle with other bottles. We also hear the term 'chameleon' often to describe a color of a bottle.
To slow this down and to draw a line, my chocolate Indian Queen is pictured above alone and in a color line-up. It is also pictured below with a Harvey's Prairie Bitters in old amber below. Quite a difference in color!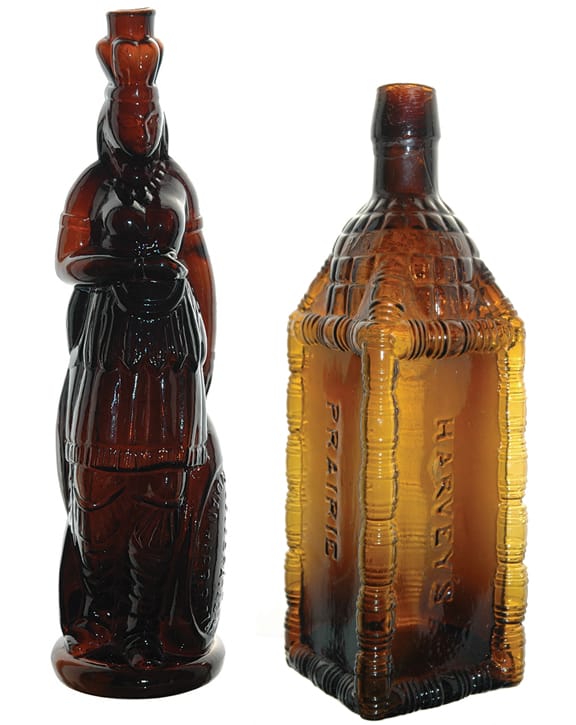 Read more on Brown's Indian Queen Bitters: Looking closer at the Brown's Celebrated Indian Herb Bitters