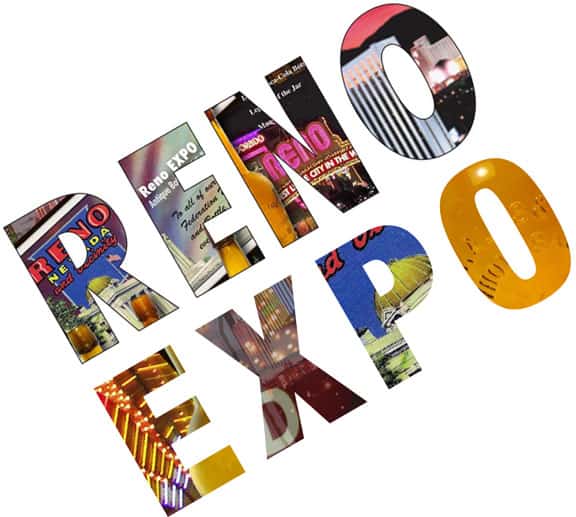 F O H B C    D I S P L A Y    S E R I E S
---
Rare Hyacinth Vases

with

Mike Jordan
Ocala, Florida
Here is the next in the series of expanded coverage of the wonderful displays at the 2012 FOHBC Reno Expo this past July. With over thirty displays, it was quite worth the price of admission just to see the displays.
These pictures of Rare Hyacinth Vases from the Ron Jordan collection (Ocala, Florida) are credited to Scott Selenak (FOHBC photographer). The video is credited to Alan DeMaison (FOHBC Business Manager)
---

Hyacinth
Antique Hyacinth vases are vases specifically designed to contain Hyacinth flowers or bulbs.
Hyacinth vases were first used during the Georgian era, and were popular during the Victorian period as well. During this time it became tradition in areas such as Western Europe, Scandinavia and the U.S. to purchase Hyacinth flower bulbs during the autumn season, and then keep them indoors as the bulbs bloom during the winter season. In order to complete this process, the bulbs would be forced into glass vases filled with water, and then placed in a cold location inside of the home. A Hyacinth vase typically features an hourglass shape, an open top and a long-shaped neck.
Hyacinth vases which feature vivid or bright colours are considered to be more rare among collectors, but not necessarily the most valuable.
For more information regarding antique Hyacinth vases, visit this Hyacinth Vase Collection's website.
---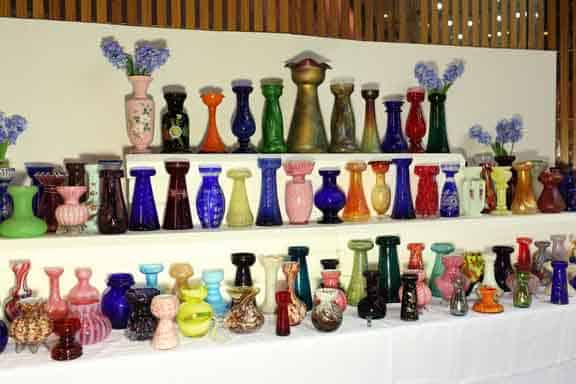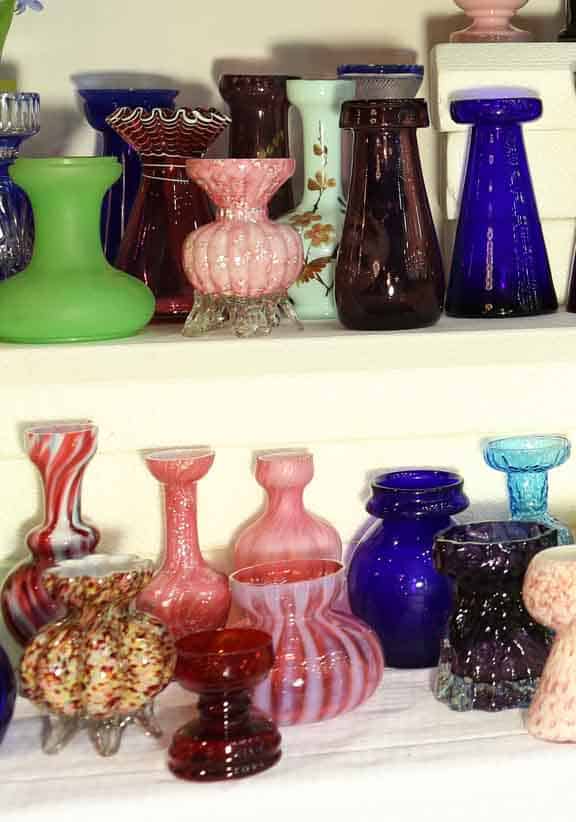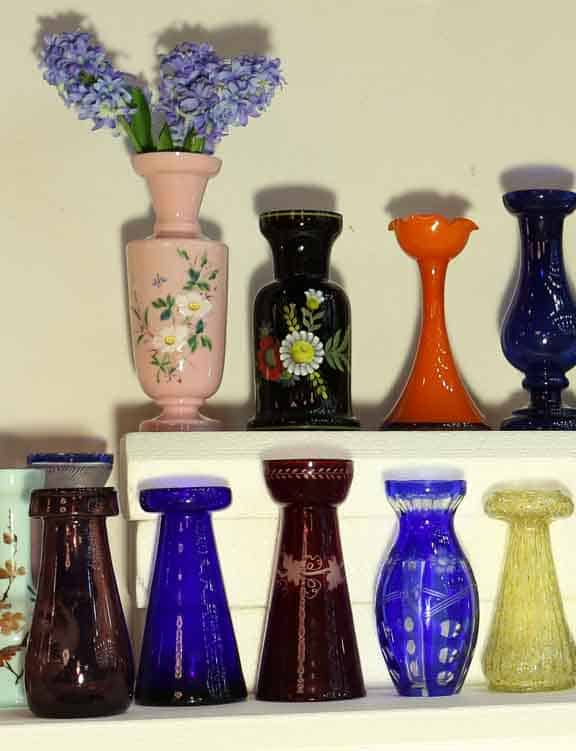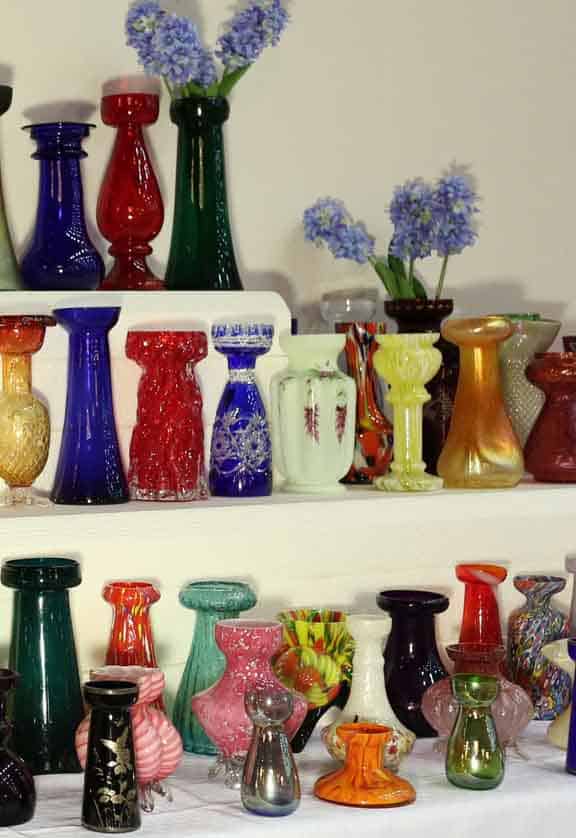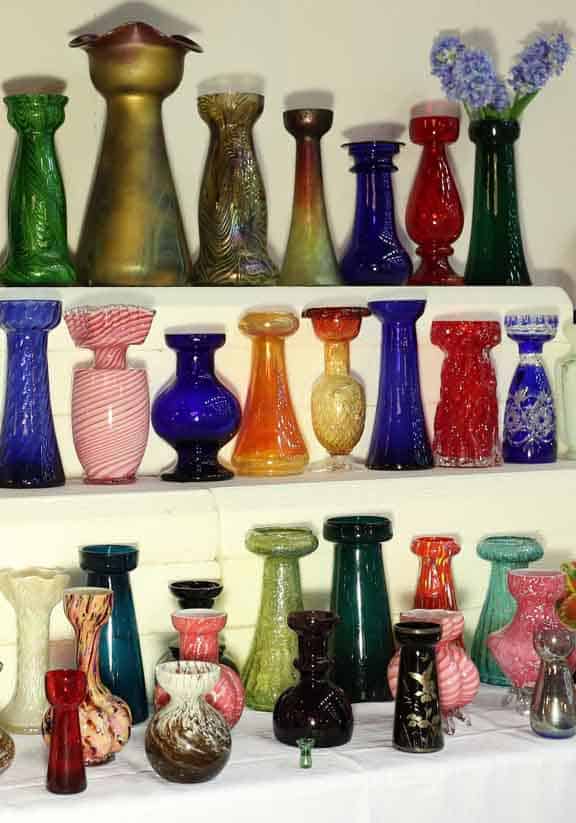 ---
More FOHBC Reno Expo Display Posts
Read More: Swirls, Whirls, Twists & Twirls
Read More: E.G. Booz and North American Log Cabins Too!
Read More: EC&M Insulator Display at the FOHBC 2012 Reno Expo
Read More: The Barns Miniature Bottle Display
Read More: W.H. Hutchinson Display – Reno Expo
---