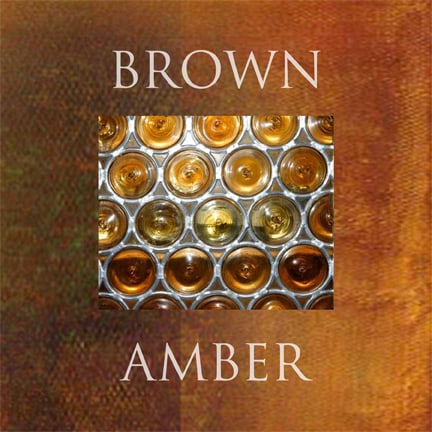 Not Brown

–

Old Amber "Harvey's Prairie Bitters"
10 October 2012 (R•052714) (R•061017) (R•111020)

There is a movement underfoot to discourage the celebration and collection of brown bottles and glass. I know of major collectors discouraging this color and others removing 'brown' bottles from their collection. They are promoting the greens, yellows, and blue ranges which are, without a doubt, 'prettier' and more pleasing to the eye.
I am not one of those collectors. I simply do not use the description 'Brown' in describing the color of a bottle. I use the term 'Amber' as a starting point and break it further into dark amber, light amber, golden amber, yellow amber, red amber, tobacco amber, old amber, auburn, bronze, cedar, chestnut, chocolate, cinnamon, cocoa, copper, ginger, hazel, khaki, mahogany, oak, ocher, puce, reddish, root beer, russet, rust, saddle brown, sandy, sepia, umber, wheat, earthen, caramel, sienna, muddy, topaz, bistre, almond, henna, etc.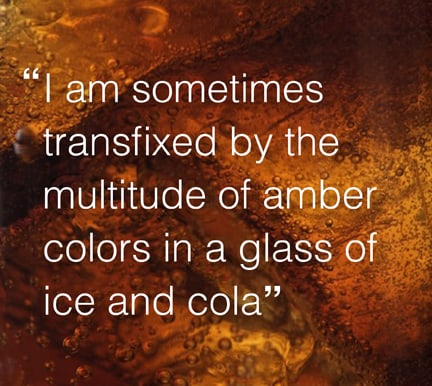 In celebration of the color amber, I start a new series on historical bottles in amber coloration. In this first post, I look at Old Amber.
O L D  

A M B E R
---
HARVEY'S PRAIRIE BITTERS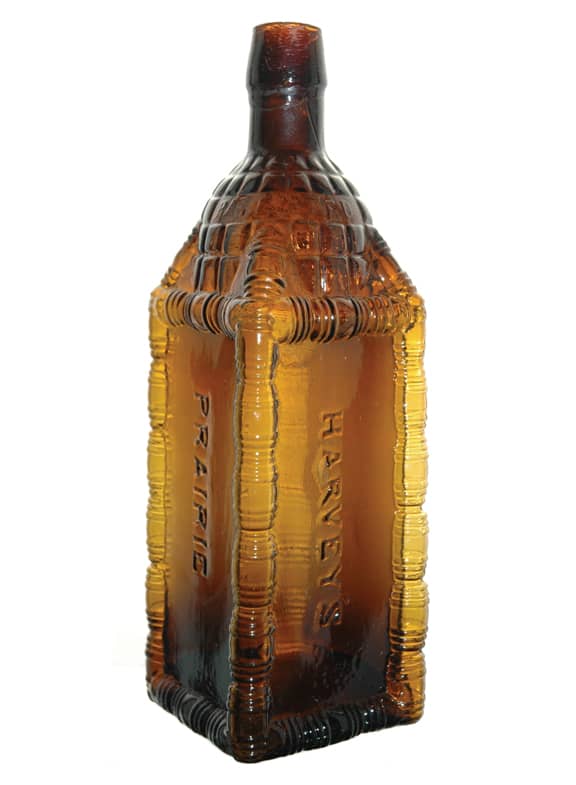 H 67

 HARVEY'S PRAIRIE BITTERS
HARVEY'S // PRAIRIE // BITTERS // f // // s // patterned // PATENTED // patterned // patterned //
9 1/2 x 3 1/4 (6)
Square, Amber, LTC, Applied mouth, Very rare
From Indiana Chicago, March & Harvey, 12 State, 1865 Chicago, Illinois City Directory
Squier T. Harvey and Christian G. March
(Top 10 most desirable bottles)
Very crude with a number of seed bubbles and a pronounced body twist.