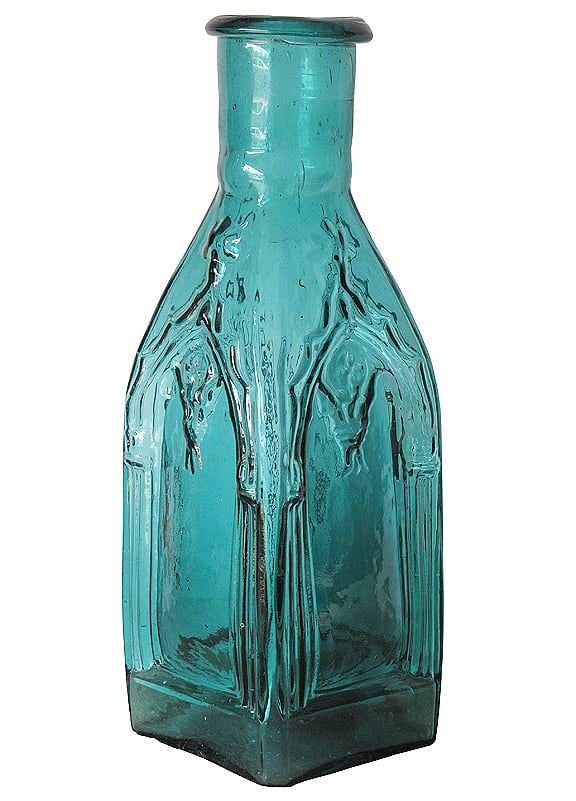 With cathedral pickles in the news recently, (Read: The Amber Willington Cathedral Pickle Jar) (Read: MAJOR Cathedral Pickle Collection News) (Read: Early Blown Glass Blue CATHEDRAL PICKLE BOTTLE closes on eBay) it was good timing for Dennis Rogers to send Peachridge Glass three exciting pictures of his very special teal blue Willington Cathedral Pickle. Look at the great neck on this jar! It is fun getting these kinds of pictures and information.
Folks, all of these images and information is being archived for antique bottle and glass collectors for generations to come. It is also being indexed for the FOHBC Virtual Museum so don't be shy. If you have something special and you want to share, I bet I can find a place for it. Ferdinand
I saw my first ambers at Norm Hecklers a number of years ago, lined up in a row, ALL 3 SIZES! 
Hi Ferdinand
Great post on the amber Willingtons, certainly the holy grail of pickle jar collecting. I saw my first ambers at Norm Hecklers a number of years ago, lined up in a row, ALL 3 SIZES! Thanks for the history on the Willington Glass Works and all the great photos. Exposure to great cathedral pickle examples is long over due, so thanks for that! The recent e-bay sale of the blue cathedral with expanded mouth was certainly a shot-in-the-arm for the Pickle hobby.
I will probably never have the opportunity to aquire an amber Willington, but I do have a large Willington pickle that is one of my favorites, in what I would describe as a teal blue coloration. Have not seen this exact color in another Willington. And, a full 15 inches tall, with stretched out neck, and huge graphite pontil. Am enclosing a couple of photos, one shows the size compared to the middle sized Willington in the more common color of light green. Thanks again, and keep the Pickle posts coming!
Dennis Rogers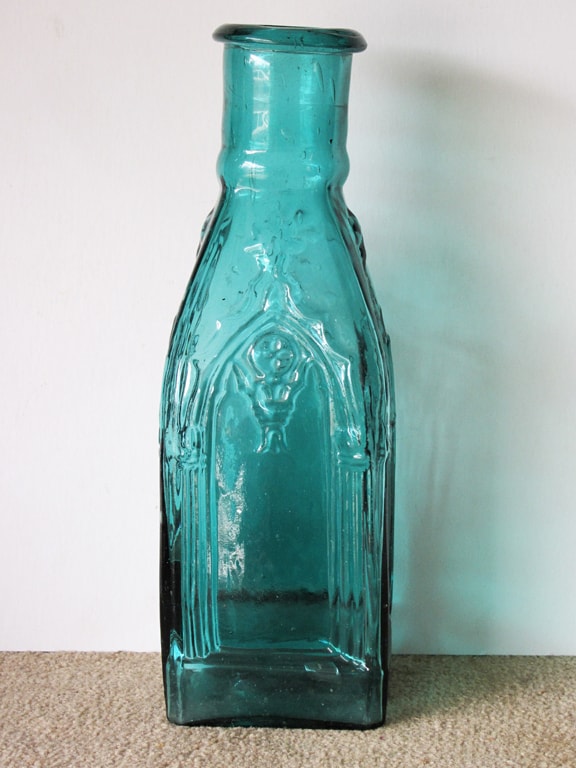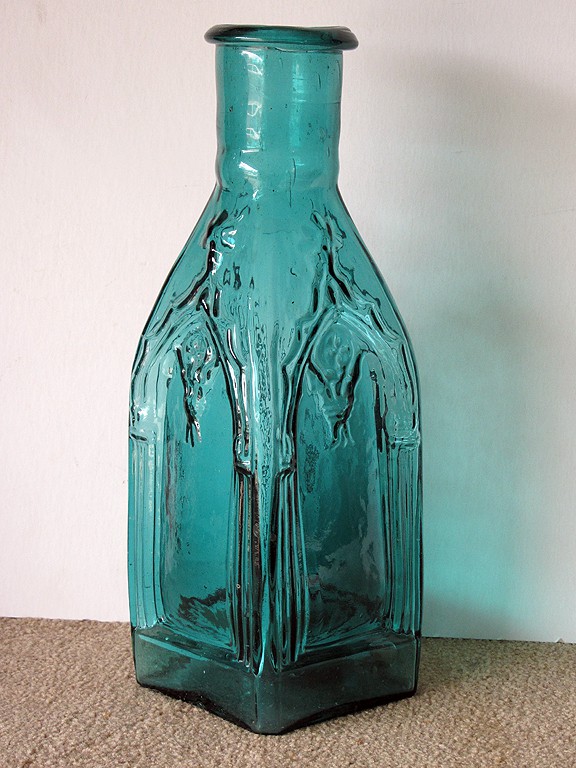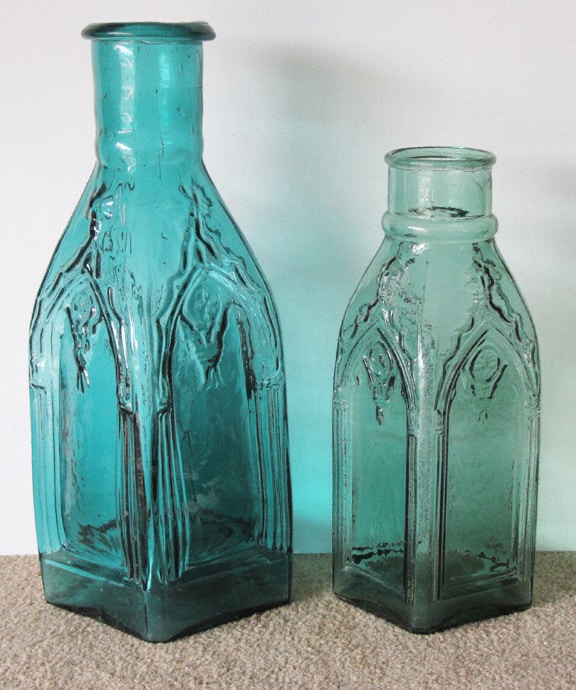 Read another story about Dennis Rogers: The Johnnie Walker Box and the Dr. Wheeler's – or You've Got to be Kidding Me!