Minerva Bitters – Aussie or American?
09 March 2018 (R040118)

I've had a folder on my laptop set within my 't0-do' list for some time for Minerva Bitters. The bottle is extremely rare. I can account for only two examples. My example is pictured above. The other was dug in Australia 40 years ago or so. It sure looks like an American bottle but there is strong evidence that it is from Australia around 1899. What do you think?
The Carlyn Ring and W.C. Ham listing in the forthcoming Bitters Bottles Supplement 2 is as follows:
M 98.5   MINERVA / BITTERS // MINERVA / BITTERS // MINERVA / BITTERS // f //

9 x 2 1/2 (7)
Square, Amber, LTC, Tooled lip, Smooth base, Extremely rare
Example dug in Australia
Probably American
This post is inspired by Larry Storm in reference to an email he sent to me recently.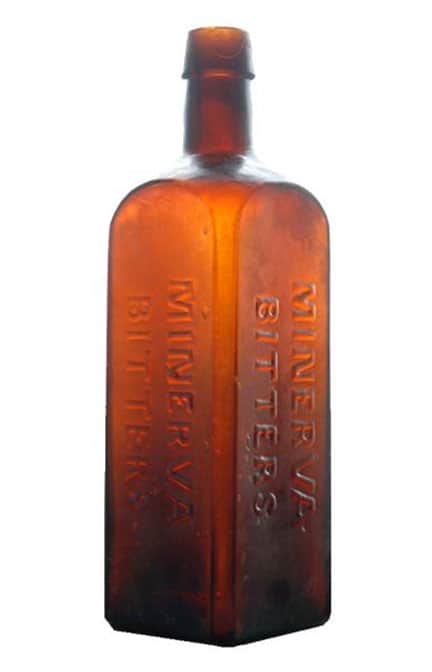 Ferd,
I am seeking more information on the Minerva Bitters. It was previously unlisted, but Bill Ham has been made aware of its existence. One sold awhile back on ebay, mine would be the second known example. Mine (pictured above) was dug in Queensland (Northern Australia) about 40 years ago. It is embossed "Minerva Bitters" on 3 panels and measures 9″ x 2 1/2″. Dates around 1895 to 1900 I believe. I was told it was likely made in America, but based on the crudeness of the glass it appears to be Australian in origin, which makes more sense. I found an article for 'The Minerva Company" which was from a March 1899 newspaper. It lists their products which includes the Minerva Bitters and it seems they were headquartered in Sydney. Any further information on this bottle would be appreciated! I have attached the article and a photo of my bottle. Thanks,
Larry Storm
Bitters collector Brian Shultis notes, "It is very possible it is from Australia. If it were American, it would be the only American square embossed BITTERS on three panels. Looked earlier than 1899 although."
Note: My example came from Brian Shultis on eBay a number of years ago, again pictured at the top of this post.
Here are two newspaper clippings I had tucked away in the folder. The second is the same as what Larry found. Strong indication that it was made in Australia by The Minerva Company who were Manufacturing Chemists & Food Specialists in London, New York, Sydney and Melbourne, Australia. I need to more closely inspect my example which is packed up in storage. Some clues may be there. Stay tuned.
So who or what is Minerva? Probably named after Minerva who was the Roman goddess of wisdom and strategic warfare. Looking in Ancestry.com, there were also a few people named Minerva Bitter or Minerva Bitters. Now I like that.
---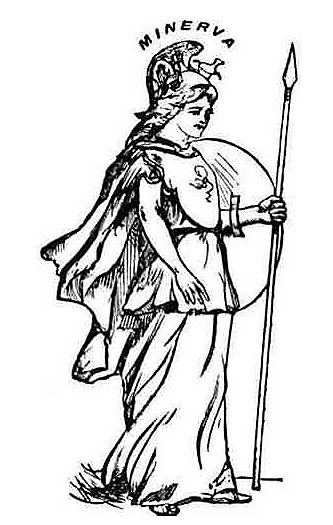 Hello Ferdinand,
With regards to the Minerva Bitters, the evidence is very supportive for the case of it being an Australian bitters bottle. I have attached images of the Minerva Eye Lotion Bottle which is mentioned in one of the examples of company advertising in the topic discussing the bitters. Also attached is a piece of advertising demonstrating the use of the name Minerva.
The eye lotion bottle is embossed to the base with a M, denoting manufacture by The Melbourne Glass Bottle Works which operated between 1872 and around the 1920s. It would be interesting to learn of any base marks on the bitters bottle.
Regards,
Peter Taylor
Lennox Head. NSW. Australia
---