A most unusual free blown bottle
24 October 2015

Here are some really cool pictures and an email from Gene Baudouin about a most unusual free blown bottle. I posted it on the Peachridge Glass FaceBook page and the airwaves really lit up. As expected, the New England collectors were all over it. Gene replied in a later email that he had several offers in the first hours of it being posted. Obviously somebody knows Gene pretty well as I do not traditionally note contact information.
Ferdinand, I recently got this great little bottle in a collection that I bought. I guess that it must be a New England tobacco storage bottle. It is 5 and 3/4″  high, and 5 inches in diameter. Open tubular pontil. Wonderful swirls in the glass. Has its original carved wooden stopper. A collector in New England says that he has not seen anything like it…and it stands alone. Would any of your readers have any ideas about it? Thanks
Gene Baudouin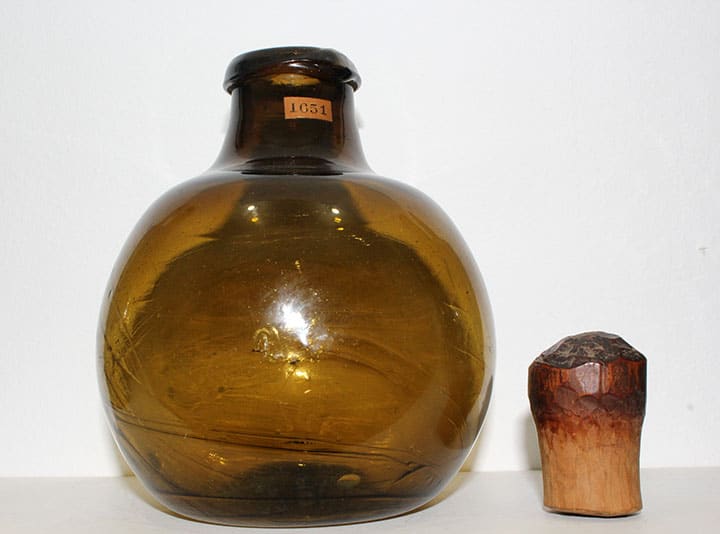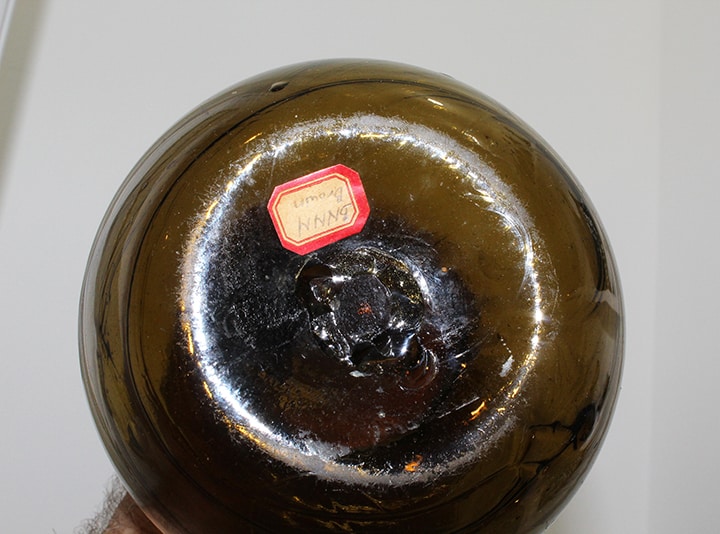 Below, the first 12 Facebook comments from the review group. As noted above, you can go to the PRG Facebook page and see some pretty spirited comments. Apparently a Charles Gardner label.